It's been a huge few years for the horror genre. Two of the top three highest grossing horror movies of all time were released in the past two years, and the genre feels as rich as it's ever been. The industry is becoming more ambitious with their horror projects, moving away from the dirt-cheap found footage fad to more daring and audacious creations. Major studios are investing unprecedented amounts of money on creating horror-based franchises and companies like Blumhouse and A24 have encouraged fledgling filmmakers to create their original ideas.
The horror resurgence doesn't seem to be stopping any time soon, and as film fans we all get to ride this wave together heading into the new year. There will no doubt be some gem popping up as the year goes on, but for now, here are the biggest horror movies of 2019 for fans to look forward to.
The Biggest Horror Movies of 2019
1. Us | March 15th 2019
Starring Black Panther duo Lupita Nyong'o and Winston Duke, Us follows a family of four on holiday with their friends (Elisabeth Moss and Tim Heidecker). At night, the family spots four people standing in their driveway in the dark, who happen to look exactly like the four of them, and starts wreaking havoc on their lives.
A trailer for Us was recently released on Christmas Day, and it set the internet alight with questions and speculation. What's up with all the rabbits? Why does the boy's doppelganger have burns on his face? Why is the mother snapping her fingers out of rhythm when trying to get her son in rhythm?
Whatever any of that means, someone like Jordan Peele will have something important to say through his work. And if it's anything like his last movie, this one's bound to get people talking.
2. Pet Sematary | April 5th 2019
Stephen King adaptations seem to be all the rage these days, with four films based on King books released in the last two years. And following that trend, one of the most iconic of King's work is being adapted for the screen for the second time.
Jason Clarke is set to play the man who moves his family out into a house in the countryside, where he meets his elderly neighbor (John Lithgow), who warns him of a place in the woods where children buried their dead pets. Helmed by Kevin Koelsch and Dennis Widmayer, the duo behind the terrific Starry Eyes, this beloved property is in good hands. Which just so happen to belong to some fairly macabre minds.
3. The Curse of La Llorona | April 19th 2019
Who would've thought that James Wan's The Conjuring would end up spawning a $1.5 billion cinematic universe of interconnected films? But here we are in 2019, and the Conjuring Universe is about to get its sixth instalment in The Curse of La Llorona.
In Mexican folklore, La Llorona, also known as the Weeping Woman, is the ghost of a woman who lost her children and is now looking for them, crying as she does. She kidnaps children who wanders at night, mistaking them as her own.
In the film, Linda Cardellini stars as a social worker who inadvertently takes her two young children into La Llorona's path. Even though this is only director Michael Chaves' feature debut, his work with this movie clearly impressed Warner Bros. enough that he has been given the director's chair for next year's The Conjuring 3, so there's bound to be something worth looking out for here.
4. Child's Play | June 21st 2019
Our first of two scary-doll movies on this list, Child's Play is a remake of the 1988 original of the same name, and serves to reboot the seven-film Chucky franchise. The remake stars Aubrey Plaza as the mother who gives her son (Gabriel Bateman) a "Buddi" doll, which now has advanced speech recognition features built in. Bryan Tyree Henry is also set to appear as a sheriff.
This version of Chucky will not involve franchise creator Don Mancini or Chucky voice actor Brad Dourif, which may disappoint some fans, but a different approach from different minds might make it more approachable for new audiences. Chucky's origin story will also be dramatically revamped. Instead of the doll being possessed by the spirit of a serial killer, it will instead by a doll whose artificial intelligence is altered by a factory worker, removing its limitations on violence.
5. Annabelle 3 | July 3rd 2019
Less than three months after La Llorona, we get another instalment within the Conjuring Universe, but this one treads much more familiar grounds. Not only is this the third movie centred around the haunted Annabelle doll – after 2014's Annabelle and its 2017 prequel, the terrific Annabelle: Creation – this takes place just after the beginning of The Conjuring, after Ed and Lorraine Warren take the Annabelle doll home, but before they were called to investigate the Perron's case. After the doll is taken to the Warrens' home and locked in its glass case, it sets it its sights on the Warrens' 10 year-old daughter Judy and her friends
Patrick Wilson and Vera Farmiga will be reprising their roles as Ed and Lorraine, whereas the role of Judy will be recast with Haunting of Hill House and Captain Marvel actress Mckenna Grace. In The Conjuring, there is a scene of Annabelle terrorizing Judy, then played by Sterling Jerins, so there's already established contact between Judy and Annabelle. Franchise veteran Gary Dauberman, who wrote both of the previous Annabelle films as well as The Nun, will step into the director role.
6. The New Mutants | August 2nd 2019
20th Century Fox continues to try new things with their X-Men properties after the success of Logan and the Deadpool films, and are making the jump to horror with The New Mutants. This movie has undergone some serious changes mid-production, causing it to be pushed back from its original April 2018 release date. This was apparently done in order to fully commit to the horror aspect of the film, more in line with director Josh Boone's vision, and away from the studio's preferred Young Adult take.
The film has gathered an impressive cast of young actors to play its teenage mutants, including Anya Taylor-Joy, Stranger Things' Charlie Heaton, and Arya Stark herself, Maisie Williams. This is a very personal story for Boone, who had loved the comics as a child, so it's certainly interesting to see how his passion translates to the screen after all the film's been through.
7. Midsommar | August 9th 2019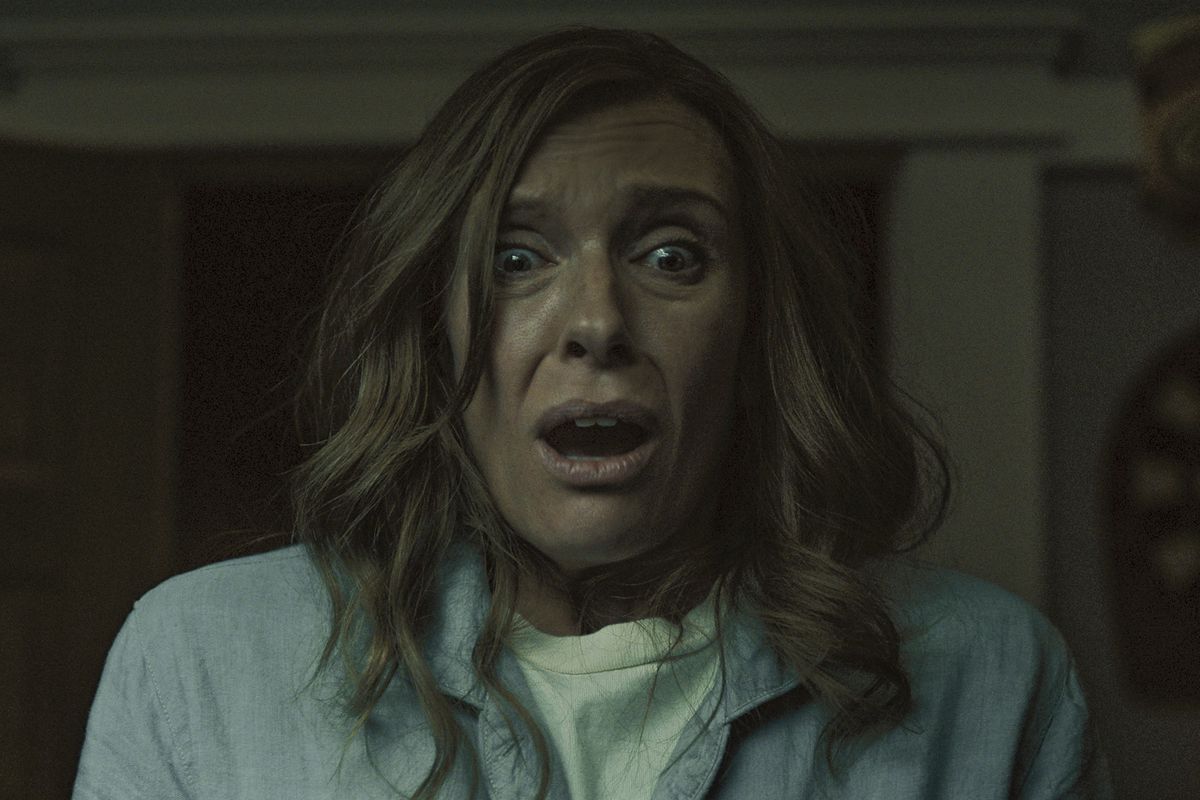 One of the most terrifying horror movies of 2018 was no doubt Ari Aster's Hereditary, a harrowing film that doubles as a drama about a family crumbling under the weight of tragedy. Well, fans of Aster's film won't have to wait too long for his next film, which is set to be released this summer.
Midsommar will be about a couple travelling to Sweden to visit a friend's hometown to attend its mid-summer festival before falling victim to a violent pagan cult. One of the highlights of Hereditary was its cast, particularly Toni Collette's flawless performance, and Aster is looking to replicate that with this film. Florence Pugh, star of Lady Macbeth and Little Drummer Girl, will be joined by Jack Reynor (Sing Street, Fred Fire) and Will Poulter (Detroit, The Revenant).
8. It: Chapter Two | September 6th 2019
Of the horror movies already on this list, you could say that two of them were influenced by Andy Muschietti's It. New Mutants' course correction was done after the success of It made Fox release a horror-heavy trailer, and there's a good chance It also brought about the raft of upcoming Stephen King adaptations (Doctor Sleep, In the Tall Grass, and The Breathing Method are slated for release in the next two years).
Muschietti returns to direct the sequel along with Bill Skarsgard's Pennywise as well as the first film's young core cast, but they're also accompanied with a star-studded lineup of actors to portray the adult versions of the Losers Club. With names like James McAvoy, Jessica Chastain, and Bill Hader attached to the project, as well as the same creative team behind the massively successful first film, this one smells like the biggest horror movie of the year.
9. Zombieland 2 | October 11th 2019
The cast and crew of 2009's horror-comedy Zombieland have moved on to do great things since the film's release. Jesse Eisenberg was nominated for an Oscar, while Woody Harrelson was nominated twice and Emma Stone won one two years ago. Writers Rhett Reese and Paul Wernick wrote the two Deadpool films and director Ruben Fleischer made the huge box office hit Venom. All of them, along with Abigail Breslin, will return for a sequel to be released around the first film's ten-year anniversary.
Zombieland is a delightfully fresh take on the post-apocalyptic formula, flipping the traditional bleak and pessimistic approach to the sub-genre creating a ridiculously fun time at the cinema. Not only is the principal cast, as well as the director and writers returning, Bill Murray will be reprising his show-stealing cameo role for the sequel, and he's reportedly taking Ghostbusters co-star Dan Aykroyd with him.
READ NEXT: The Best Zombie Movies
10. 3 From Hell | TBC 2019
https://www.youtube.com/watch?v=y3xsc0dkwkk
Fourteen years since the release of The Devil's Rejects, and sixteen after House of 1000 Corpses made it to the big screen, Rob Zombie's Firefly family will finally make their cinematic return. Aside from Bill Moseley, Sid Haig, and Sheri Moon Zombie reprising their roles, the cast will be joined by Clint Howard, who will play a clown named Mr. Baggy Britches.
Director Zombie has promised that, similar to how The Devil's Rejects was a different experience to House of 1000 Corpses, this film will also be an entirely different experience. Although not too different if Moseley is to be believed, who mentioned that this movie will be "chockablock with gratuitous violence." Fourteen years is a very long time to wait for a sequel, and the only proper way to quench this particular thirst is with buckets upon buckets of corn syrup and red food coloring.
MORE HORROR:
– The Best Horror Games
– The Best Horror Movies Of All-Time
– The Best Modern Horror Movies
Some of the coverage you find on Cultured Vultures contains affiliate links, which provide us with small commissions based on purchases made from visiting our site. We cover gaming news, movie reviews, wrestling and much more.