We all have our go-to feel good movies. You know, the ones you turn to after a hard day's work, films that make you feel all fuzzy inside, usually from the heartwarming sentiments we see fleshed out on screen. There aren't any weepy dramas here folks, just feel good movies on Netflix that promise a good time, and a guaranteed smile on your face after you're done.
This could be a rom-com, a family comedy, or even inspirational movies that make you walk towards your future with more assertive steps. Finding such films on Netflix, however, wasn't as easy as I thought it was going to be. While Netflix has been on a roll when it comes to Oscar contenders, like Roma and Mank, competent feel good movies are in short supply – unless A Christmas Prince is your kind of thing. Here are the ten best feel good movies on Netflix.
1. Can't Hardly Wait (1998)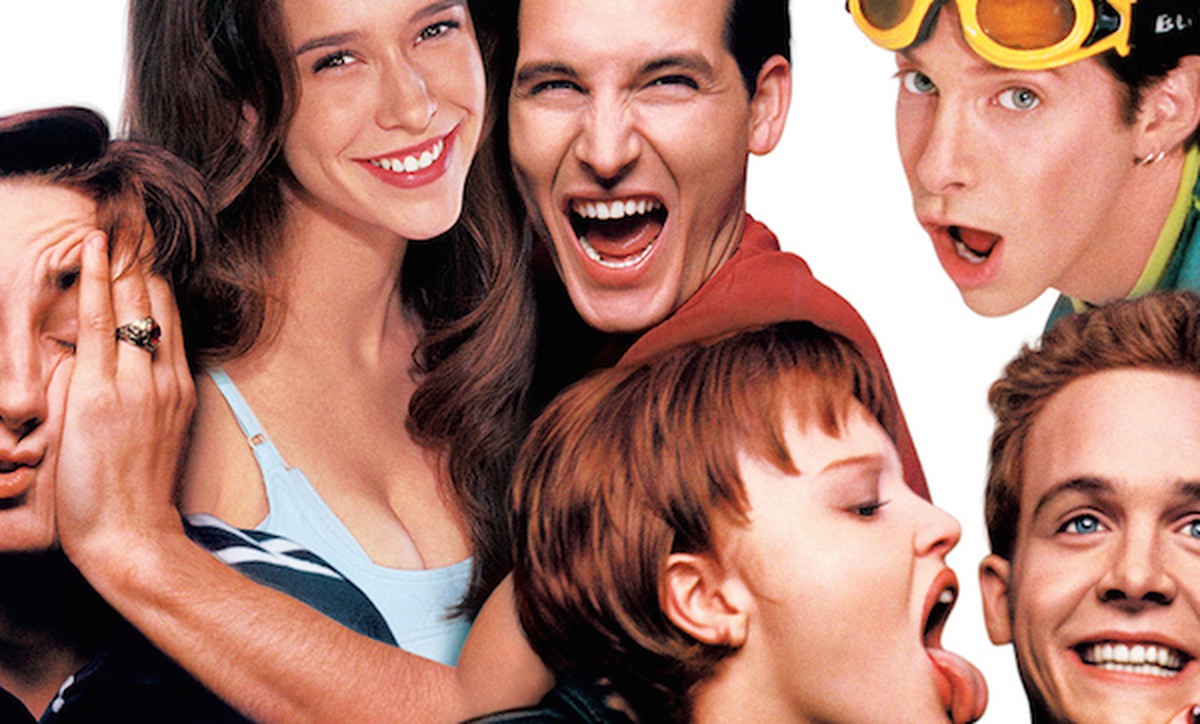 Director: Deborah Kaplan and Harry Elfont
Listen, Can't Hardly Wait may have 40% on Rotten Tomatoes, but that score is not representative of the joys of the film. It's a teen high school movie, so it's hardly going to be groundbreaking or legendary, but it is goddamn entertaining.
Can't Hardly Wait charts the last high school party of their lives. Preston Meyers (Ethan Embry) discovers that his high school crush Amanda Beckett (Jennifer Love Hewitt) is finally single, paving the way for him to muster up the courage to ask her out. Preston is the main character, but there are quite a few character arcs going on, like Denise (Lauren Ambrose) and Kenny's (Seth Green) 'will they or won't they' tango in the bathroom, with the school's nerd making friends with the school's jock.
Can't Hardly Wait is truly a night of fun chaos, and I rewatch it constantly for the Amanda and Preston romance, so maybe you'll find some feel good moments in it too.
2. Kicking and Screaming (2005)
Director: Jesse Dylan
Will Ferrell is a funny man, but not all of his movies hit the funny meter the way they should, and sometimes, the reception is practically divisive. Kicking and Screaming may not be too everyone's taste, especially since the film is a tad disjointed in execution, depending largely on Ferrell's antics to hold down the comedic fort. The film does have a lot of heart though, providing insight to the machismo that governs father-son relationships, and how these expectations can be better managed.
Ferrell plays Phil Weston, who could never live up to the demands of his father Buck (Robert Duvall). Buck wanted Phil to be an athlete, but it was not to be. Now a parent himself, Phil has inherited his father's competitive nature, and as his son Sam's (Dylan McLaughlin) soccer coach, Phil hopes to turn his last-place team of losers into champions, so they can beat the rival team coached by his father.
Also, the character Byong Sun (Elliott Cho) is one of the cutest children you will see in cinema.
3. 17 Again (2009)
Director: Burr Steers
When I watched 17 Again for the first time, that's when I knew Zac Efron wasn't just going to be just that High School Musical actor. Yes, he plays a high schooler in this film, but at the same time, he has to channel the energy of an older man with a wife and kids.
The premise of 17 Again involves Mike O'Connell (Matthew Perry) regretting the decisions that led him to this point in his life. He's going through a separation with wife Scarlet (Leslie Mann), which leads him to think back on his choice of choosing to be with her over a possible career in basketball.
Through some magical circumstance, Mike finds himself transformed to his younger self, played by Zac Efron. Efron does such a stellar job mimicking Perry's vocal inflections and body language – he truly sells us on the fact that they are one and the same.
So now, Mike attends high school with his own children, using the opportunity to get to know them and help them navigate the brutal world of high school. There are so many enjoyable sequences and laugh out loud moments, but the best scene is the letter reading scene with Efron, which is sure to stir up all the feels. Here's hoping he gets better projects in the future and the chance to truly show off his talents.
4. Cloudy with a Chance of Meatballs (2009)
Director: Christopher Miller and Phil Lord
A list of feel good movies on Netflic isn't complete without the addition of an animated film, and this is my pick out of the variety on Netflix.
The other films worthy of consideration were The Willoughbys and The Princess and the Frog. The former, while good, isn't exactly the most memorable animated film. As for the latter, I will always have a special place for The Princess and the Frog in my heart, especially since it is the penultimate hand-drawn picture of Disney's animated films – only 2011's Winnie the Pooh has ventured down that path since. But the witty dialogue and exuberant visuals of Cloudy with a Chance of Meatballs puts it slightly ahead of the curve.
The film's protagonist Flint Lockwood is a failed inventor. He does, however, think he has the answer to the town's crisis. He builds a machine that converts water into food, and becomes a local hero when tasty treats fall from the sky like rain. But when the machine malfunctions and starts producing mounds of food with no end in sight, Flint finds he may have bitten off more than he can chew.
When you have voice actors like Bill Hader, Anna Faris, Bruce Campbell, Mr T and Andy Samberg on board, you know you're in for a hilarious, feel good time.
5. The Other Guys (2010)
Director: Adam McKay
It might seem that I'm something of Will Ferrell fan, since this is the second movie of his on this list, and there will be another one further down as well. I'm not a fan, but I do find him funny, especially when the script and material lives up the humour he can bring to a role.
Ferrell's Gamble relishes his job as a paper pusher, and is fine working the desk at the NYPD, but Hoitz (Mark Wahlberg) is dying to get back on the street and make a name for himself. When a seemingly minor case turns out to be a big deal, the two cops get the opportunity to finally prove to everyone that they are worthy of their badges.
This is the fourth feature film McKay and Ferrell have worked on together, and they once again deliver on the humour. McKay and Ferrell have since parted ways, folding their production company Gary Sanchez Productions, with McKay moving to a different type of filmmaking, tackling films like The Big Short and Vice instead. This doesn't mean the end of their partnership, and McKay teased the possibility of them working together again in the near future.
While we wait to see what project they decide on next, The Other Guys is a great feel good movie to kick it with in the meantime.
6. Silver Linings Playbook (2012)
Director: David O. Russell
After losing his job and wife, and spending time in a mental institution, Bradley Cooper's Pat Solatano winds up living with his parents (Robert De Niro, Jacki Weaver). He wants to rebuild his life and reunite with his wife, however, things get complicated when Pat meets Tiffany, played by Jennifer Lawrence. She offers to help him reconnect with his wife, if he will be her partner in a dance competition.
The film is all about connection and relationships, and director David O. Russell, who wrote the screenplay as well, manages to balance the film's contrasting themes – the film is equal parts hilarious and poignant. It functions as a rom-com, but tackles serious themes like mental health struggles.
Lawrence won an Oscar for her performance, and while she has her detractors and Oscar wins are quite polarizing, she really was quite outstanding here, and does good work in fully fleshing out her character – her character Tiffany becomes more than just a manic pixie dream girl because of Lawrence's performance.
Lawrence isn't the only reason to watch the film. We have ensemble cast comprising of Bradley Cooper, Robert De Niro, Jackie Weaver and Chris Tucker, who all deliver such wonderful performances. The dance competition is the highlight of the film, and while Pat and Tiffany are the dancers, the camera breaks away from their performance at times to highlight other characters in the scene. So much characterisation and subtext achieved in a dance scene, and O. Russell frames it in such an authentic way.
7. Chef (2014)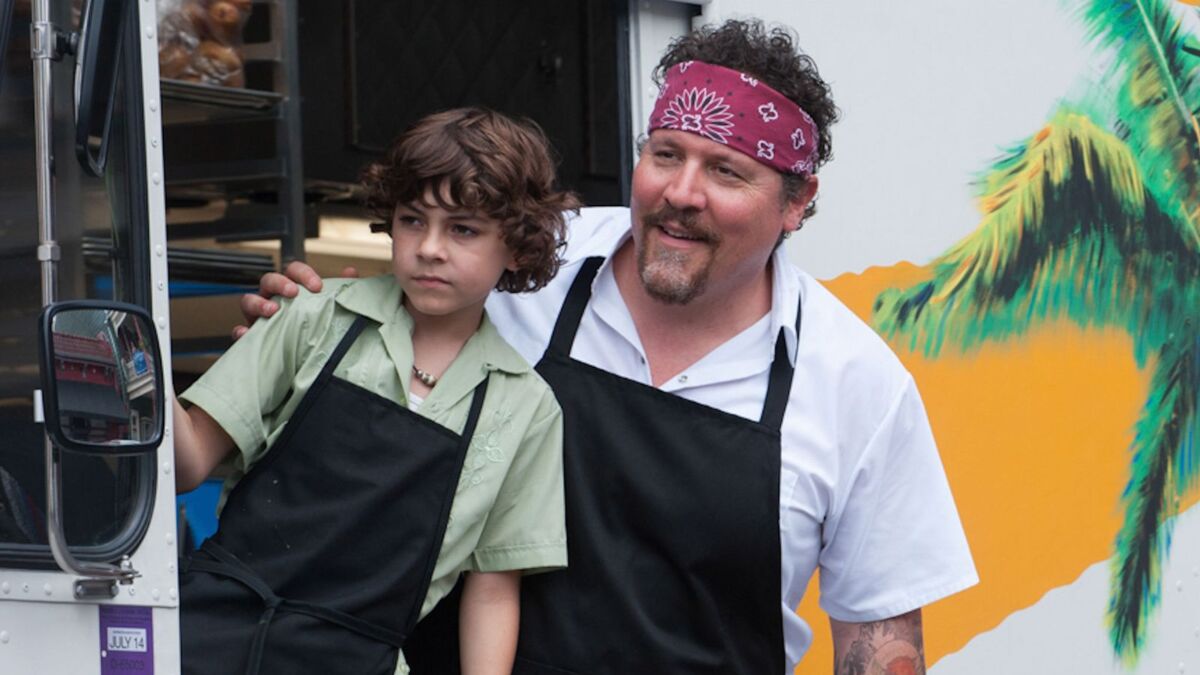 Director: Jon Favreau
Who knew Pete Becker from Friends would go on to direct Iron Man, kickstarting the whole momentum that is the MCU? While I love Iron Man, well the first one anyway, Chef is the Jon Favreau movie I keep returning to, and for good reason. We can all relate to feeling a lack of control in our jobs, having to meet the demands of our respective employers even when we feel our souls die a little each time we have to compromise.
In the film, chef Carl Casper (Jon Favreau) quits his position at a prestigious Los Angeles restaurant after his boss (Dustin Hoffman) pushes him too far. As he tries to figure out what his next step should be, he finds himself in Miami, and eventually joins forces with his ex-wife (Sofía Vergara), best friend (John Alberto Leguizamo) and son (Emjay Anthony) to launch a food-truck business.
Chef is such a strong reminder about the importance of passion in life. Through this new venture, Carl regains his desire for love and living again. Also, you should watch this film just for the food sequences alone – they will surely kickstart your appetite.
8. Pee-wee's Big Holiday (2016)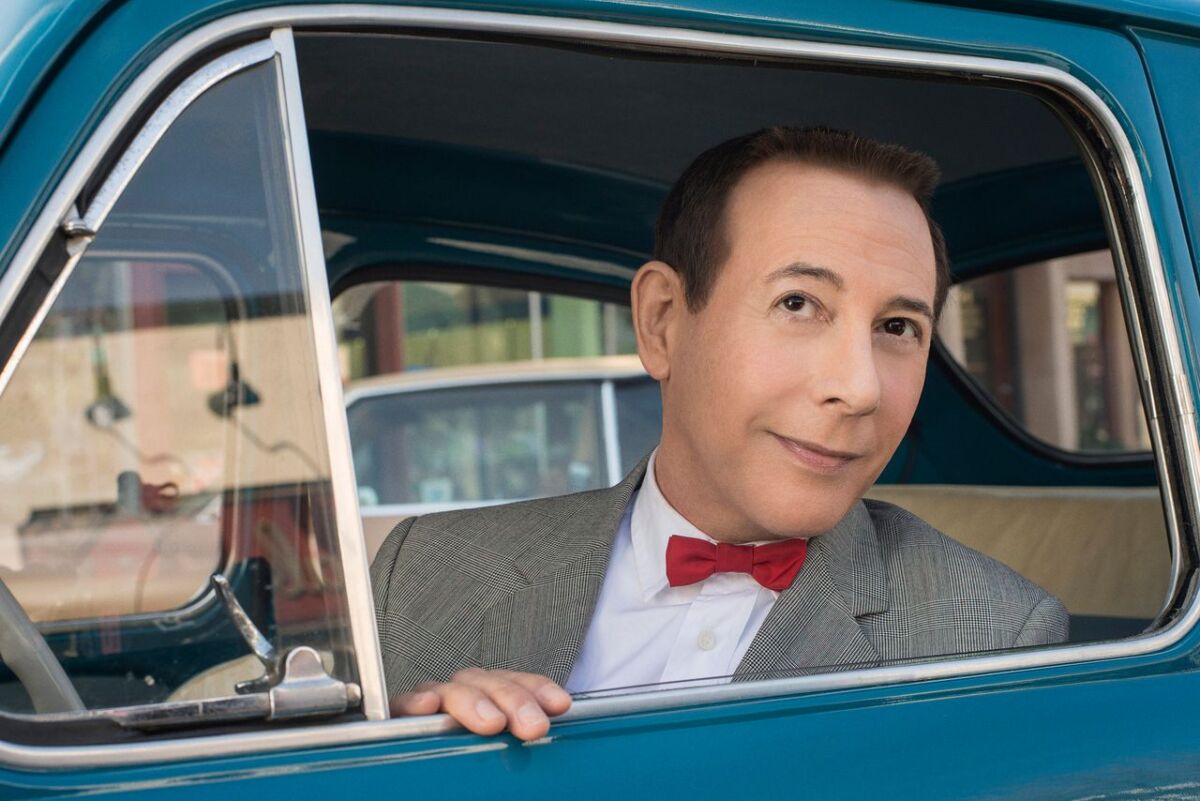 Director: John Lee
Sequels have a difficult job: they have to be better than their predecessors, but also be distinct in some way. Pee-wee's Big Holiday, a follow-up to Pee-wee's Big Adventure, had big shoes to fill, especially since it's a sequel that comes thirty years after the original. It doesn't quite live up to the quality of the first, the jokes not always landing and there being some moments where the film stumbles. Still, if you want a kind of nostalgia trip, the film does deliver on this aspect.
After a fateful meeting with a stranger (Joe Manganiello), Pee-wee is inspired to take his first ever holiday. We're not counting his trip to Hollywood in Pee-wee's Big Adventure; this is a sequel but not really a sequel if you catch my drift? It's based around the same character, but there is no continuity attached, with each film just exploring the new situations the character is involved with.
Also, it's amazing (and a little creepy) how well Pee-wee's Paul Reubens has aged, which helps us relate to this film since it's the same Pee-wee we know and love. The best parts are the moments with Joe Manganiello, who has shown he has serious comedic chops from the Magic Mike films. It might not replace Pee-wee's Big Adventure in our hearts, but it's feel good enough for this list.
9. Dumplin' (2018)
Director: Anne Fletcher
It's the final year of high school for Willowdean (Danielle Macdonald), affectionately nicknamed "Dumplin'" by her mom Rosie (Jennifer Aniston). Raised by her Aunt Lucy (Hillary Begley) on a heavy dose of Dolly Parton, Willowdean was taught to never let other people's opinion of her body affect her. This is a hard thing to do when her mother is a former beauty queen, who works very hard to maintain her looks and figure.
After discovering that her Aunt Lucy wanted to join a beauty pageant and never went through with it, Willowdean feels she owes it to her aunt and joins the Miss Teen Blue Bonnet as a tribute to her, but in the midst of this discovers that maybe beauty pageants can teach you a thing or two about life, friendship and love.
I wasn't a Dolly Parton fan going into this, but the soundtrack, which comprises both her older hits and new songs she wrote for the movie, has made me a convert.
As with films like Little Miss Sunshine and Miss Congeniality, there is the recognition that beauty pageants can be more than we give them credit for. Initially, Willowdean thinks she needs to stage a revolution, to take a stand against the pageant world. But the Drag Queens show her a different side to things. Dressing up doesn't have to feel artificial, it can be a medium for you to express yourself.
Dumplin' is a generous, warm film, and you'll be glad you saw it.
10. Eurovision Song Contest: The Story of Fire Saga (2020)
Director: David Dobkin
And finally, we've arrived at the third Will Ferrell movie on the list. Eurovision Song Contest: The Story of Fire Saga isn't the best film in the world, but it came at a time where all of us desperately needed some joy, and this Netflix feel good film delivered that in spades.
Lars Erickssong (Ferrell) has wanted to be a part of the Eurovision Song Contest since he was a young boy, forming a duo called Fire Saga with Sigrit Ericksdottir (Rachel McAdams), who has been in love with him all her life. Lars' focus is on his music, so he has no time to handle a romance with Sigrit. By a stroke of luck, or maybe the work of elves, the pair find themselves representing Iceland in Eurovision Song Contest.
The biggest revelation of this feel good movie on Netflix is Dan Stevens' ability to do comedy. Having mostly done dramatic roles for TV and film, Stevens also has quite the funny bone, and his depiction of Alexander Lemtov is truly great stuff. The songs are not too bad either – 'Ya Ya Ding Dong' might become your new favourite song after this film.
Ultimately, the film's themes of passion and dreams lends itself to the feel good theme of this list.
READ NEXT: 10 Best Comedy Shows On Netflix
Some of the coverage you find on Cultured Vultures contains affiliate links, which provide us with small commissions based on purchases made from visiting our site. We cover gaming news, movie reviews, wrestling and much more.