Everyone can remember a pet they had at some point in their life. Whether it was a dog or a cat, a hamster or a goldfish or something else entirely, there is always a pet that becomes more than simply an animal. It becomes more like a best friend, family and, whether we realise it or not, is always there for us when we need them. We often love and cherish them above all things and our human hearts grow ten sizes seeing them reciprocate the same feelings, even if they can never say as such. They grow with us, we learn with them and, without wanting to be too overly emotional to begin, they can complete us.
The bond between man and animal is a big part of Storm Boy, based on Colin Thiele's 1964 children's book of the same name. In his story, Storm Boy and his father, 'Hide Away' Tom, live alone on the sandhills between a deserted coast of Australia and the Coorong, along with an Aborigine called Fingerbone. One day, Storm Boy finds three abandoned baby pelicans, which he subsequently takes in and nurses back to health, naming them Mr. Proud, Mr. Ponder and Mr. Percival. Once healthy again, Storm Boy releases them back into the wild, but Mr. Percival returns, leading to an inseparable bond between the pair.
In the fifty-plus years since its initial book release, Storm Boy has been successfully adapted into film, audio dramatisations and stageplays and now, via developer Blowfish Studios, a video game.
The game adaptation of Storm Boy is a brief affair, picking up on some of the key moments told in the novel through a text-heavy approach. Moving across the beaches will prompt text to pop up, making the player stop and take in the story in small, digestible chunks, which quickly made me realise I would have to stop running past if I wanted to make the most of the narrative.
Along the beach, you will also find a number of mini-games to play. While these are all optional, with the exception of one segment that involves steering the pelican towards a stranded ship out at sea (although you do have the option to skip this is you fail more than twice), it is a nice and welcome distraction to play along. One game sees you feeding the three pelicans fish, another has you playing fetch with Mr. Percival as pelicans are, of course, man's second-best friend. A different game has you sailing about on a wooden raft and diving into the ocean.
The majority of these have little rhyme or reason and can seem quite random, and I suppose reading the book would provide more context, but I'd be telling a lie if I said that sketching naughty images into the sand with a stick didn't raise a smile.
I did appreciate the design and animation work of Storm Boy. Seeing Mr Percival do a waddle-run after you was strangely charming in its own way and while the sand and ocean can seem minimal at times, they're lovely to look at and help to capture the isolationist vibe of the source material. But with that said, because the game did stick to the more notable points of Storm Boy, there were times when it did seem to skip over a lot of the pathos of the original story. The culmination does offer a touching message about the cruelty and sadness of life, even though some of the impact is lost due to the very quick nature of the game.
Storm Boy is a refreshing take on a classic Australian story and in the 30 or so minutes I spent in this whistle-stop tour, I couldn't help but wonder if I, or any casual game for that matter, would really be the intended audience for this modern retelling. I certainly appreciated Blowfish Studios breathing life into this tale, taking a modern approach to reinvent the story and making it accessible for a new generation, but it certainly did feel like this would be geared more towards children, or even classrooms for that matter, offering a new perspective on telling stories in a very light and interactive way.
Some of the coverage you find on Cultured Vultures contains affiliate links, which provide us with small commissions based on purchases made from visiting our site. We cover gaming news, movie reviews, wrestling and much more.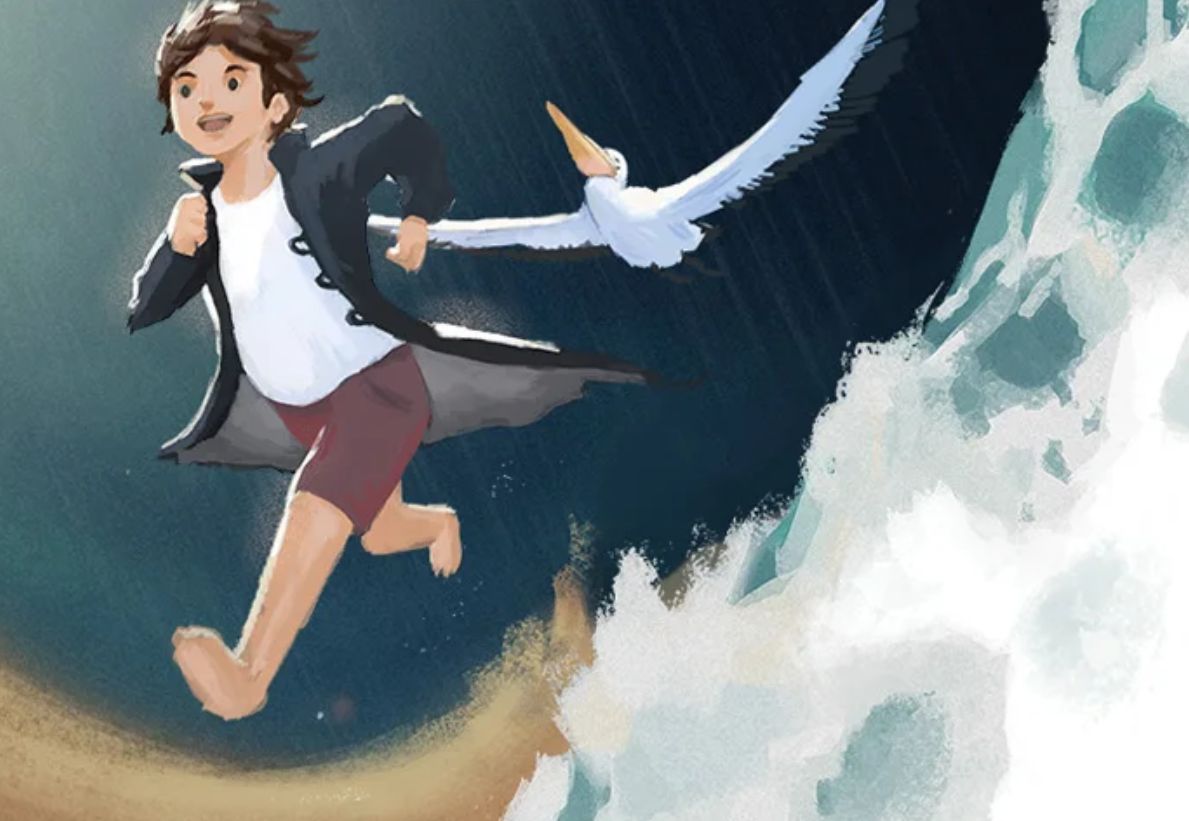 Verdict
A tale like Storm Boy is arguably not best delivered as a game, but if its intention was to make a wider audience aware of Colin Thiele, mission completed.