WWE's announcement that it will hold its first stadium show in the UK. for thirty years at Cardiff's Principality Stadium on September 3rd, 2022 will, for many, bring back memories of SummerSlam 1992. The image of home country hero the British Bulldog holding the Intercontinental Championship aloft as night fell over Wembley Stadium cemented wrestling's popularity in the United Kingdom for years to come. But that show wasn't the last pay-per-view to take place in the country, that honour goes to the less remembered Insurrextion 2003.
The success of SummerSlam 1992 was not repeated in its US takings, putting the company off staging another important event in the British Isles. In search of income and revenue at the height of WCW's success in 1997, that September the then-WWF staged a pay-per-view for its UK audience only. One Night Only was successful enough that UK-only pay-per-views became biannual events.
These events eventually became known as Rebellion and Insurrextion, taking place sometime around autumn and spring respectively. One Night Only was a critical and commercial success, but the events quickly became nothing more than glorified house shows. Full of random match-ups with the occasional good match thrown in (see the Steve Austin-Rock cage match from Rebellion 2001), the UK-only pay-per-views had come to mean very little by the time of Insurrextion 2003.
By this point, the company was just over a year into its brand split era, meaning that all pay-per-views outside of the traditional big four events were designated to either RAW or SmackDown!. Insurrextion 2003 was a RAW-only event. The Monday night show was focused on two major feuds during the spring and early summer of 2003, those being the issue between World Heavyweight Champion Triple H and former friend Kevin Nash, and General Manager Eric Bischoff's struggles with his new Co-GM, the recently retired Stone Cold Steve Austin.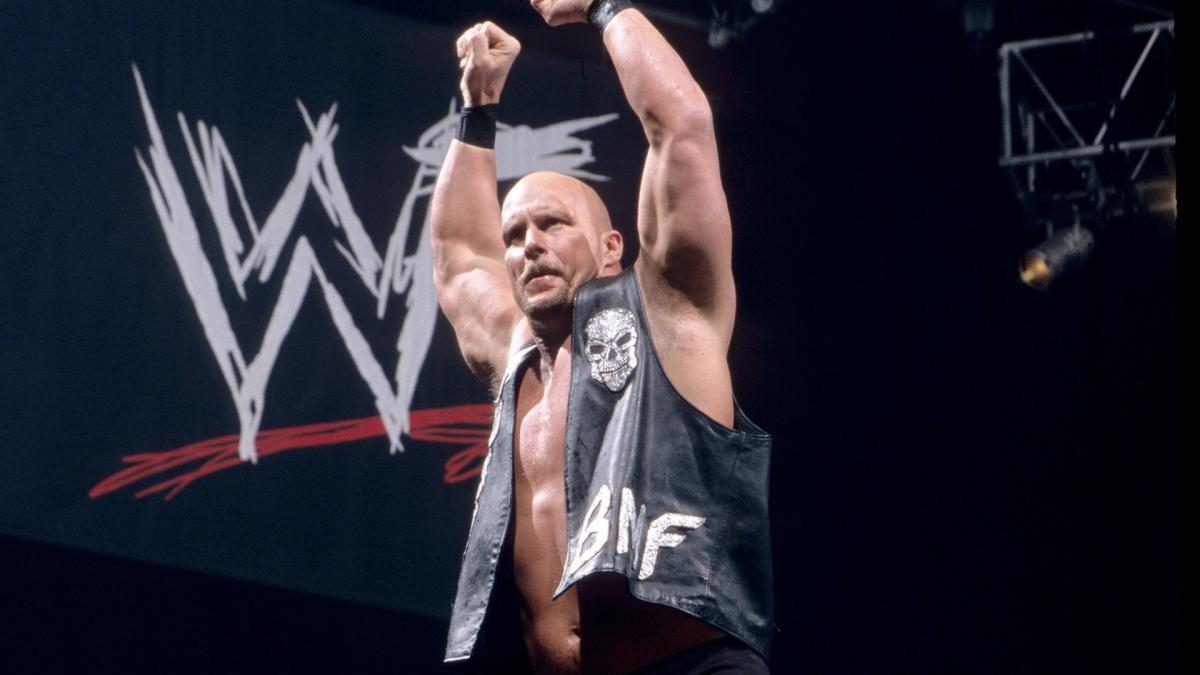 Emanating from Newcastle, the event actually got off to a decent start with a series of matches featuring the best emerging and established talent on the RAW roster.
The opening contest saw Women's Champion Jazz defeat an ever-improving Trish Stratus. Jazz was an unsung hero in establishing the women's division, and Stratus by 2003 was developing into the generational talent that made her an inspiration to today's Women's Revolution group. This was followed by a decent clash between Intercontinental Champion Christian and Booker T. The pair were two of the best workers in the organisation despite permanently being stuck below the main event but the re-introduction of the Intercontinental championship had given them something substantial to focus on. Rounding out the solid start were Tag Team Champions Kane & Rob Van Dam, two of the most popular stars on the roster, getting a better than usual match out of challengers La Resistance.
Other matches did not feature the same level of stardom and success. Goldust had reinvigorated his career in a tag team with Booker T, but an injury in WrestleMania season had ended his momentum and at Insurrextion he had to make do with defeating evil stylist Rico. Likewise, the Dudley Boyz were not on the same level they had been in the not too distant past, and with little brother Spike in tow they took on the forgettable Black Power-inspired grouping of Rodney Mack, Chris Nowinski and their manager, Teddy Long. These matches were not terrible, but they immediately faded from memory once they had ended. The same can be said for the feud between Test and Scott Steiner over Stacy Keibler. They occupied the semi-main event spot for a slow-paced bout that due to Keibler's presence at least kept the North-East crowd engaged.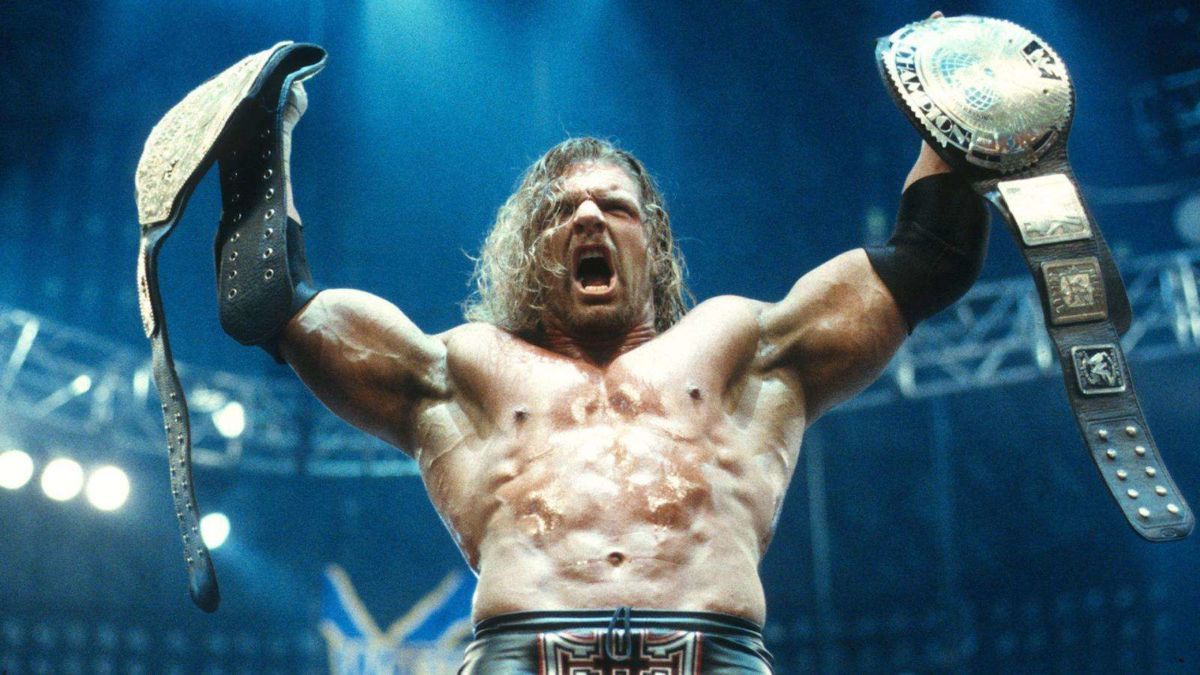 As for the two main stories, Chris Jericho hosted an edition of his Highlight Reel with special guest Eric Bischoff. As could have been predicted, it wasn't long before Steve Austin entered and engaged in the usual banter, beer drinking and plethora of Stone Cold Stunners. It was fun and appreciated by the live crowd, but it wouldn't have been something that made it on to a US pay-per-view and was more akin to a routine opening segment on RAW.
This was during the period known to long term fans as 'the Reign of Terror', a seemingly neverending length of time in which Triple H – run down by injuries and weight gain – stubbornly held on to the World Heavyweight title. Talented challengers such as Rob Van Dam and Booker T came and went within a month, but 'The Game' found time to spend the entire spring battling with Kevin Nash. The pair headlined Insurrextion in a Street Fight, notable more for the interjections and energy of their respective seconds, Ric Flair and Shawn Michaels, than anything the actual participants did. Although the bout wasn't much more than a standard RAW main event, few of Triple H's matches in 2003 went above that level.
It was a fine – nothing more, nothing less – end to a show that wasn't as terrible as some of the other UK-only pay-per-views. But, as with its predecessors, Insurrextion 2003 came and went without any storylines being affected and no timeless classics being fought. The UK-only model was abandoned following the event and in 2004 WWE started staging RAWs and SmackDown!s in the US, enabling British audiences to actually see things of consequence happen. It's safe to assume that the stadium show in September will be a massive step up from Insurrextion, and the biggest show on UK soil in three decades.
READ NEXT: WWE Booking Star-Studded Line-Up For Money In The Bank 2022
Some of the coverage you find on Cultured Vultures contains affiliate links, which provide us with small commissions based on purchases made from visiting our site. We cover gaming news, movie reviews, wrestling and much more.