You're unlikely to see bigger heroes all year than David Isteev and Olga Baranova. Sacrificing everything they have to save LGBT youths in Chechnya, they are some of the most inspiring people ever captured on film. Their extraordinary work in Welcome to Chechnya is a wake-up call for the world to do much, much more.
Welcome To Chechnya starts with Isteev on the phone. He is the crisis response coordinator for the Russian LGBT Network. He's always on the phone. Anya, a lesbian girl in Chechnya, is calling. Her uncle knows that she's gay and is blackmailing her to have sex with him or he will tell her dad. Knowing that an almost certain death awaits her either way, Anya's only hope lies with Isteev to smuggle her out of the country.
His job is to help bring gays and lesbians facing persecution to safety. He is aided by Baranova, the founding director of the Moscow Community Center for LGBT+ Initiatives, who has set up a safe house in Moscow for these youths to stay before they are taken out of Russia. Combining fly-on-the-wall-footage of these tense breakouts as well as face-to-face interviews with Isteev and Baranova, Welcome to Chechnya both informs and inspires, making for a great documentary.
Our main protagonist is Grisha (not his real name), an ethnic Russian who was detained while working in Chechnya. He was deeply surprised by the way he was treated, considering the previous friendliness of the locals towards him. Allowed out of the region by the authorities because he was not Chechen, he fears for his life, as well as the lives of his family and boyfriend. In one of many flashes of inspiration, director David France uses advanced visual technology to blur their real faces while still allowing them to display real emotions.
France also does a great job of laying out the context of the gay purge before taking us on a journey that involves testy border crossings, emotional reunions and incredible resilience in the face of evil. This tale takes place against a backdrop of institutional failure that spans from the autonomous region right up to the head of state himself.
It started in 2017 with a drug raid in Chechnya when authorities found explicitly gay photographs and texts on a man's phone. They tortured him until he gave up his friends, kicking off a purge that has resulted in hundreds of men and women being detained, tortured, and given back to their families to die.
While Vladimir Putin is not directly responsible for what is happening in Chechnya, the Kremlin's lack of condemnation, coupled with refusing to open an official investigation, gives Ramzan Kadyrov carte blanche to continue his campaign of terror. After all, Kadyrov is a useful pawn in Chechnya, maintaining stability in a region that has gone to war with Russia twice in the past thirty years. Yet with reports of institutionally-sanctioned homophobic violence spreading throughout the Russian south, including Ossetia and Dagestan, there is a real fear that, like a virus, it could pop up in other regions of Russia, with the Kremlin doing nothing to help.
David France sees the issue not just as a Russian one, but a global one too. For example, while 44 refugees have been resettled in Canada, the Trump administration has refused to accept a single one. As refugees wait for visas, they bounce off the walls. In one particularly distressing scene, one slits his wrists out of frustration. While LGBT organisations worldwide are aligned to help work on this issue together, it requires government intervention through international condemnation, funding and humanitarian visa allocation.
If Welcome to Chechnya sounds overly grim, well, most of it is, especially footage intercepted by activists showing brutal beatdowns and rapes. Nonetheless, despite the difficulties these men face, France crucially captures the intimacy and beauty of gay love too, showing Grisha and Bogdan playing by the beach and caressing each other in the bath. It's a loving and tender reminder of what's worth fighting for.
By allowing these Russian activists to speak for themselves, as well as keenly capturing the difficulties of being gay in Chechnya, David France has created a true masterwork of LGBT empathy, working both as a devastating portrait of hate as well as a rallying call to arms. This is one of the best documentaries of the year.
Read the rest of our Berlinale reviews here.
Some of the coverage you find on Cultured Vultures contains affiliate links, which provide us with small commissions based on purchases made from visiting our site. We cover gaming news, movie reviews, wrestling and much more.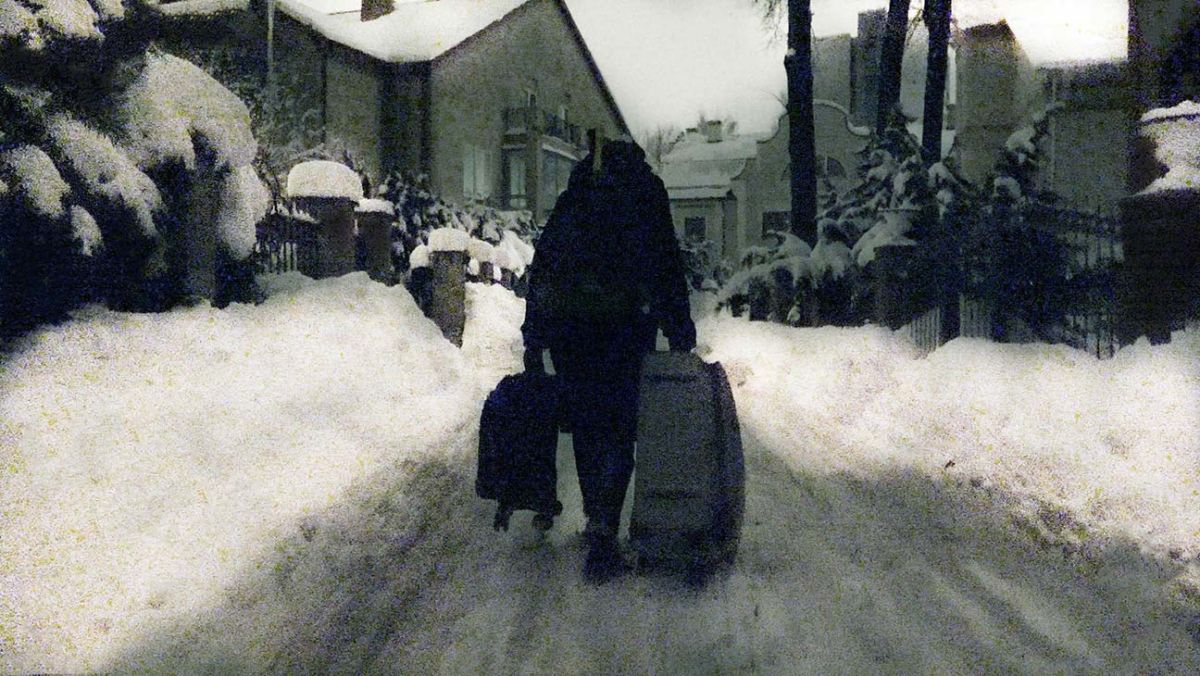 Verdict
Welcome To Chechnya is a harrowing experience, but also an invigorating one, keenly capturing the amazing work of LGBT activists in Chechnya.