This time of year is, uh, typically underwhelming and linear. The movies doing well continue to do well and the movies not doing well continue to–you get the idea. Luckily, there's also a yearly trend of a movie demonstrating some impressive legs with impressive grosses to boot and that didn't change this round.
Maintaining first, Warner's Crazy Rich Asians fell a very low -10.9% in its third frame, taking in $22.2m. Its estimated 4-day haul stands at $28.31m for a $117.04m tally. Compared to leggy August release The Help, Crazy Rich Asians is pacing +15.8% at the same point in release, suggesting a $196.5m final take should that keep up. That's an incredible number, more so when you consider this cost $30m to produce.
Internationally, Crazy Rich Asians took in $10.4m from 24 markets. Overseas and global cumes are $19.9m and $136.94m, respectively. Top markets are Australia ($5.4m), Singapore ($3.4m), the Philippines ($2.8m), Malaysia ($1.4m), and Taiwan ($1.1m).
In second (Warner has had a cinch on these ranks the last few weeks), The Meg tore off $10.54m over the 3-day weekend (-17.7%) and $13.45m over the 4-day. Domestic haul for the Jason Statham prehistoric shark movie is $123.43m, nearly on par with its $130m production cost. Still an unexpected victory and I'm anticipating the many follow-ups likely thrown around the Warner Bros. backlot (a cameo in 2020's Godzilla vs. Kong, anyone? …anyone?).
Overseas, The Meg added $17.7m from 66 markets for a $342.3m cume. Global is a sharp $465.73m. Top markets for The Meg are China ($151.3m), Mexico ($19.2m), the U.K. ($18.4m), Russia ($12.9m), and Spain ($10.2m).
Keeping place (what an exciting marketplace this is) in third, Paramount's Mission: Impossible – Fallout scooped $7.04m in weekend no. 4 and $9.05m over the 4-day frame. Fallout stands at $206.4m and is in fine shape to pass 2000's Mission: Impossible II ($215.41m) for the franchise crown.
Mission: Impossible – Fallout took in $89.1m from 65 international markets this frame, including a strong $77.3m debut in China, slightly behind 2015's Rogue Nation ($86.65m opening). Overseas is $442.7m on the pic and global is $649.1m. Top markets outside China are South Korea ($50.1m), Japan ($38.7m), the U.K. ($29.9m), France ($24.7m), and India ($15.5m).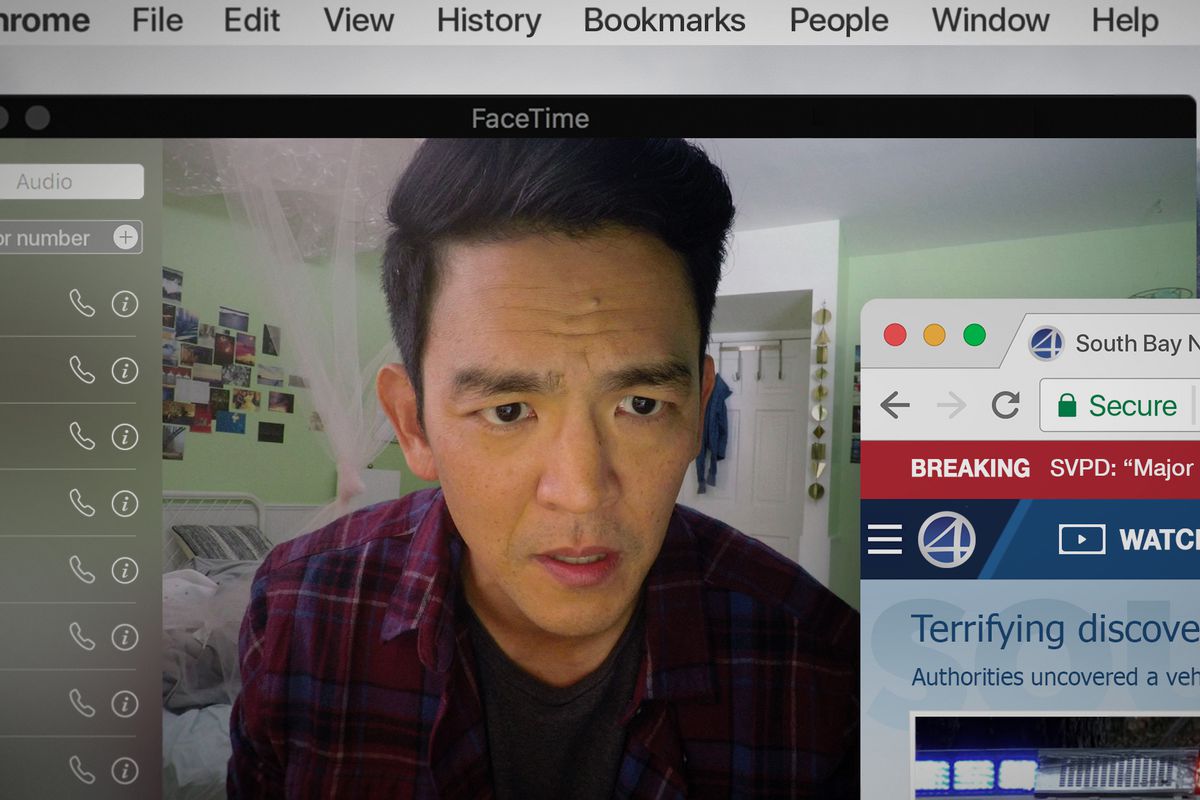 Jumping up to fourth after a successful platform release, Sony's Searching earned $6.07m over the 3-day frame and $7.65m over the 4-day from 1,207 hubs. Domestic tally for the Sundance acquisition is $8.15m. Searching benefited from universal acclaim and a general lack of good thriller fare, but perhaps the "cyber-thriller" genre is still too niche to warrant a big breakout. Regardless, this debut plus the relative novelty ought to equal strong legs over the coming weeks.
Overseas, Searching found (please keep reading) $5.8m from 7 markets, including a $4.1m debut in South Korea. Other notable grosses are Indonesia ($199k) and Thailand ($135k).
Rounding out the top five, MGM's Operation Finale seized $6.02m from 1,818 venues over the 3-day frame and $7.81m over the 4-day for a $9.53m 6-day tally. Finale's okay reception was likely the biggest thing holding it back (it's an awards play, after all), as well as subject matter that isn't necessarily appealing to a large audience – Finale takes place in a very specific point in history, not one that a ton of people would, I imagine, feel the urge to see. It was never going to be big, playing closer to fellow Labor Day thrillers like 2011's The Debt ($31.18m), but with a budget pegged at a maximum of $24m that's not a bad place to be.
There are no international numbers to report for Operation Finale.
Well outside the top ten, Lionsgate/Summit's Kin made $3m over its 3-day debut and $3.66m over the 5-day from 2,141 hubs, ranking behind last month's bomb The Darkest Minds ($5.84m debut). A shame that an original sci-fi collapsed, but the execution and the buzz just weren't there.
HOLDOVERS
6. Christopher Robin (Disney) – $5.18 million (-17.3%, 3-day), $6.73 million (4-day), $87.13m cume
7. Alpha (Sony) – $4.53 million (-24.5%, 3-day), $6.01 million (4-day), $28.93m cume
8. The Happytime Murders (STX) – $4.41 million (-53.7%, 3-day), $5.53 million (4-day), $18.15m cume
9. BlacKkKlansman (Focus) – $4.18 million (-18.1%, 3-day), $5.29 million (4-day), $39.48m cume
10. Mile 22 (STX) – $3.58 million (-43.8%, 3-day), $4.55 million (4-day), $32.75m cume
Some of the coverage you find on Cultured Vultures contains affiliate links, which provide us with small commissions based on purchases made from visiting our site. We cover gaming news, movie reviews, wrestling and much more.