Back in 2013, when Rob Thomas announced a Kickstarter campaign to bring back Veronica Mars after six years off the air, fans were in shock and delighted by the news. It proved to be successful and just a year later, we got a fantastic movie that gave fans a final goodbye to a show that we've loved. Or so we thought, as Hulu announced last year that they would put out season four of Veronica Mars. While the initial surprise did throw us off guard, we've seen shows that been off the air for years and return with a whimper. Thankfully Veronica Mars returns on form and shows what we loved about the series in the first place.
Season four goes back to Neptune, where it's spring break season and the tourists are enjoying the party – that is until a bomb goes off causing mayhem in Neptune. The whole town is in chaos as more bombing attacks occur as tourists are getting killed. Now Veronica must track down the bomber before any more damage is done.
Kristen Bell, lately better known for The Good Place, is so dynamic and she  slips back into the role with ease. The snark and wit haven't worn down as she takes no bull from anyone. Just hearing that inner monologue of her sounding like an old school detective is such a delight to witness again. Her relationship with her father (Enrico Colantoni) is still one of the best examples of a father-daughter relationship I've seen. Both actors work off each with such ease and their banter always earns a laugh. Also, we can't forget about her amazing relationship with Logan, played by Jason Dohring. Bell's and Dohring's chemistry are off the charts and it's nice to see them together again. Looking back at old seasons, it's great to watch them mature from a "will they or won't they" relationship to a committed couple.
The returning supporting cast adds a nice cherry on top. If you're a fan of Veronica Mars then you'll be surprised to see characters you never thought would come back actually showing up this season. At times, some of the appearances does feel like fan service but at least it's done right. Now that's not a problem with some of the smaller characters you didn't expect but for the original main cast, it feels like a disservice. Take Wallace, one of the main cast members for the first three seasons and an important figure in Veronica's life as her best friend is now just a background character. While the scenes he's in are nice, nothing is going on. To top it off, he's only in five episodes and feels like he's there just to be a familiar face.
Even with some welcomed returning faces, the new cast works pretty well and fits right in. Two people that stand out are Patton Oswalt as Penn and Izabela Vidovic as Maddy. Naturally, anything that Patton Oswalt is in will be a little better because he's in it. He plays Penn with his usual nerdy charm, but makes you a little suspicious of him because of his obsession with the Neptune bomber case. Yet that charm comes through and makes every scene he's in that much better. Vidovic faces tragedy when her father is a victim of the first bombing. This helps her relate to Veronica as she went through her own tragedy back in season one with the murder of her best friend. She becomes similar to her with that same wit and manner, while slowly developing some investigating skills.
https://www.youtube.com/watch?v=pt0QuaQ0huk
The show goes under a format change with the plot of this season, as it's whittled down to only eight episodes. The old style of the show was a "case of the week" format with each episode focused on an individual case while slowly developing the main plotline. Now the main mystery (the Neptune Bomber) is the sole case. It's good that this season is only eight episodes as the mystery isn't bogged down and keeps the pace going smoothly. Another change is more of a back to basics approach to the beach noir style and has less of that teen soap opera feel when Veronica was in high school and college. We still get a great relationship storyline with Logan but it's a lot more mature. It's keeping their future in mind and doesn't have that teen drama feel to it.
A new touch they added to this season is a new intro. The original just showed clips from the show and felt quite conventional. The new intro goes for more of a noir tone but feels a little too like True Detective with actors appearing with shots of Neptune superimposed on them. However, it does work with its beautiful imagery and a strong neon palate that fits the beach noir. There's even a new cover of "We Used to Be Friends" now sang by Chrissie Hynde. Yes, the original is still great but the cover is a welcome version that's been playing on my phone since I've started bingeing this season.
The only downside to this season is the last episode is rushed and everything isn't wrapped up. It's like they tried to wrap up all the plotlines but realized they couldn't so some stories didn't have an ending to it. Take Veronica's relationship with Nicole, played by Kirby Howell-Baptiste, who's the owner of a nightclub that's the popular destination during spring break. Their story is great as Veronica feels she has a true friend but then has to go behind her back because she's a suspect in the Neptune bomber case. Then in episode 8, she's vanished and never mentioned by anyone. It's not like they're setting up for a potential season five with this storyline but realized they didn't have enough time. Also, without going into spoilers, the last ten minutes will be very controversial to fans of the show. I'm very mixed on it because while it's a bold decision, was it down for just shock value or could this change actually develop the show?
Audiences might have been a bit skeptical on how they would pull it off, but Veronica Mars returns as fans remember it. We still get our badass hero with Veronica Mars and incredible snarky dialogue. There haven't been any announcements about season five but after seeing season four, I'm ready for more. Despite some plot points not ending well and some characters not getting a full spotlight, this will satisfy any Veronica Mars fan out there.
Some of the coverage you find on Cultured Vultures contains affiliate links, which provide us with small commissions based on purchases made from visiting our site. We cover gaming news, movie reviews, wrestling and much more.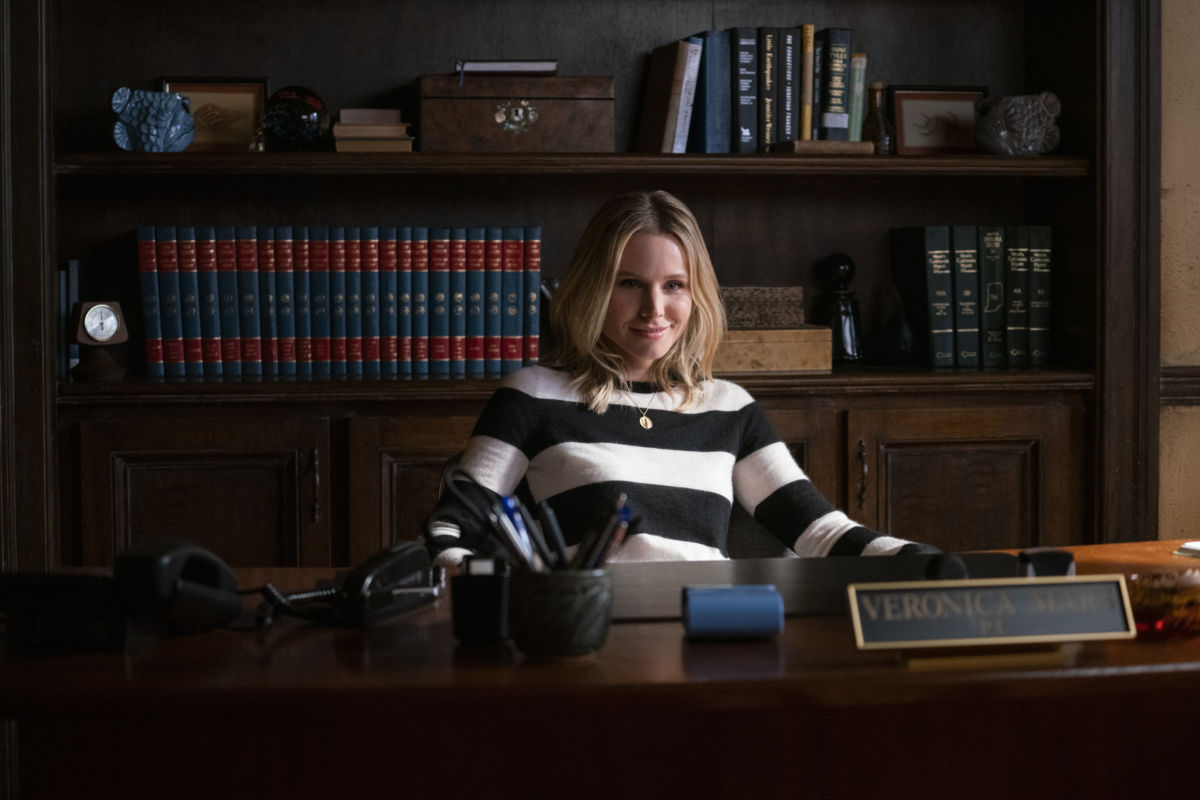 Verdict
Season Four of Veronica Mars returns to form and doesn't return with a whimper but a bang despite a five-year absence. The writing, direction, and the season-long mystery keeps the viewer engaged and encourages them to binge in one sitting.