Week 5 of Fortnite Chapter 2, Season 1 arrives. The mission this week is called 'The Lowdown'. The Lowdown mission might be the most disappointing of Chapter 2 yet. While all the previous weeks had upwards of three meaty and interesting missions to sink your teeth into, The Lowdown packs a bunch of standard elimination and damage based challenges.
This article will focus on the E.G.O outpost locations as two challenges rely on them for completion. These two challenges are: 'Search chests at E.G.O Outposts' and 'Visit different E.G.O Outposts'. For the chest based challenge, you need to open a total of seven chests at E.G.O Outposts. For the location based challenge, you'll need to know the location of all five E.G.O Outposts on the map. The chest challenge is the first challenge of The Lowdown mission and the five separate outposts is the third. This means you don't need to do any other challenges to access these two.
E.G.O Outposts are not 'named locations' on the map, they're considered minor locations and as such need to be discovered manually, which necessitates remembering their location (or having a guide) to revisit them. Week 2 did see a challenge involving the E.G.O locations, so a lot of this information would be known by people who've been heavily investing into Fortnite Chapter 2.
It should be worth noting that the **Redacted** location that looks like the Mount Cheyenne complex is not considered an E.G.O outpost, despite Week 2's guide saying it was (our bad). E.G.O Outposts contain a generous amount of chests considering the type of landmark they are, so try to land at one far away from the Battle Bus' route if you're looking to get the chest challenge done quickly.
Below is a map of all the E.G.O outposts locations we found, which again total five.
E.G.O Outpost Locations
As mentioned, there appear to be five E.G.O outposts with the **Redacted** location not counting. They're relatively spread out across the map (circled in red), so you'll be looking to complete these challenges over multiple games because of this.
E.G.O Barracks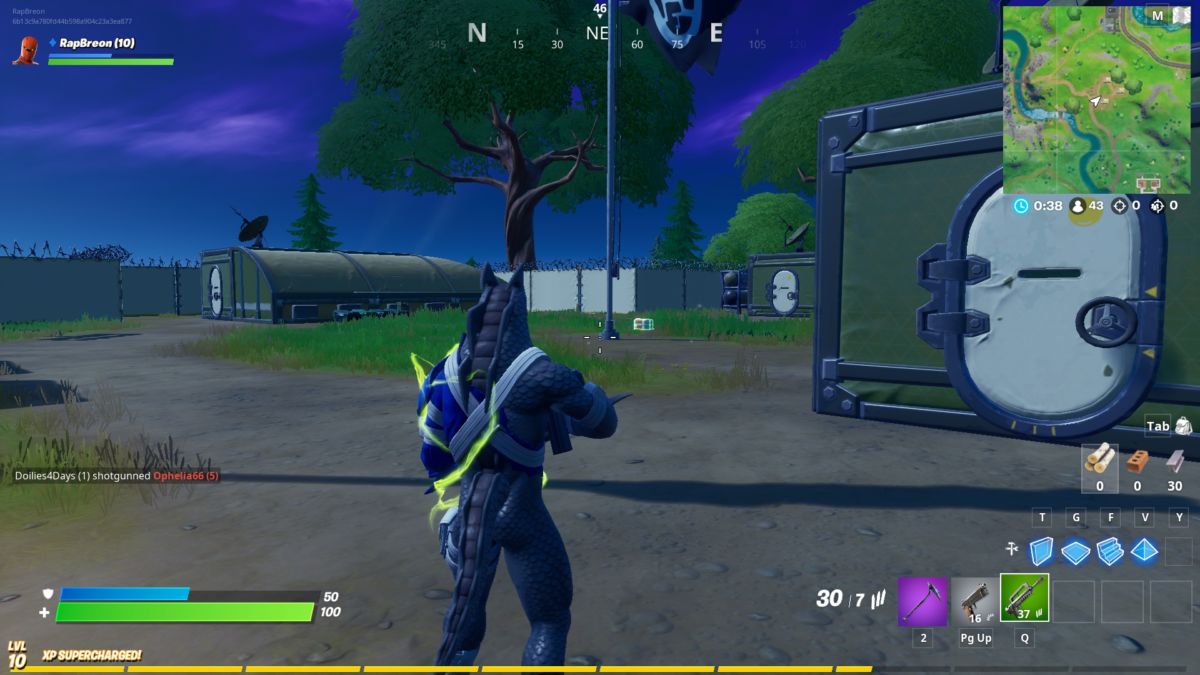 A very bog standard looking military complex being a set of standard army barracks. You'll find it at F5 on the main map's grid, not far north of Lazy Lake.
E.G.O Comm Tower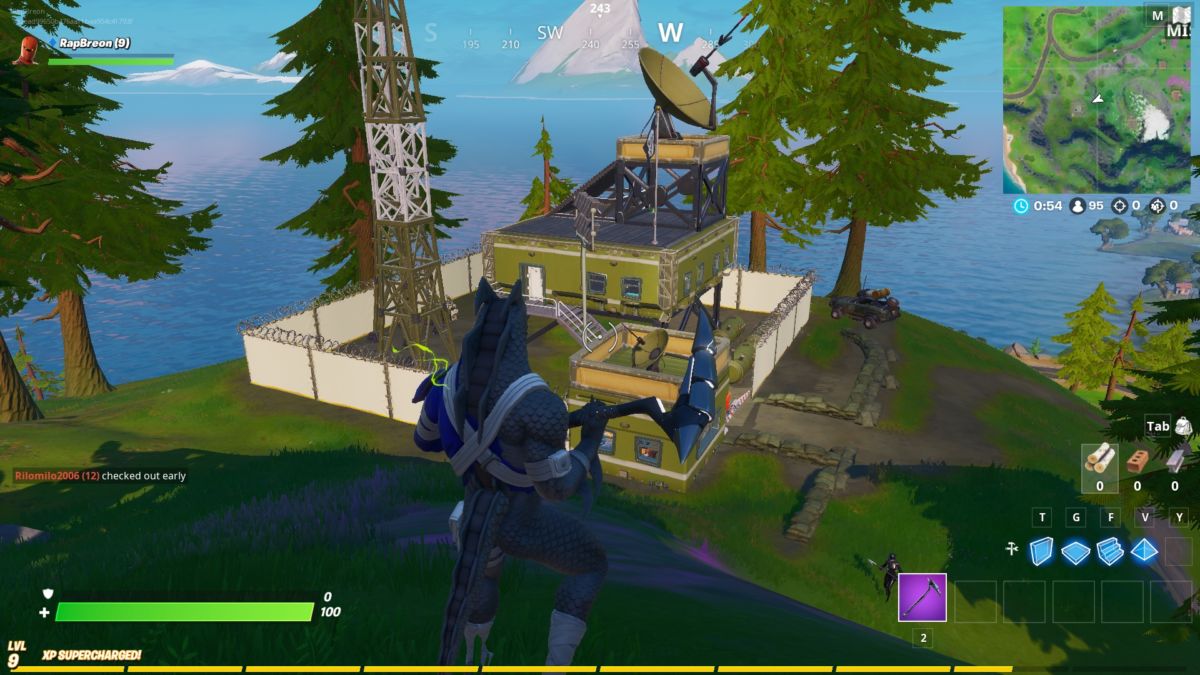 E.G.O's comm tower is located southwest of Misty Meadows. D8 on the main map's grid.
E.G.O Hangar
The E.G.O. Hangar is a small plane hangar that you can locate southwest of Holly. You'll find it at B5 on the main map's grid.
E.G.O Science Station
Directly west of Pleasant Park is the science station on the coast. It overlooks the archipelago in the northwestern area of the map. Located at C2 on the main map's grid.
E.G.O Staging Post
The staging post is E.G.O's rally point, located north of Dirty Docks. It rests on the intersection between G and H on the main map's grid.
Knowing all five locations is mandatory for completing the third challenge of The Lowdown mission. Completing eight of the ten available challenges will grant you access to the loading screen reward and therefore the secret '11th' challenge of the mission, the 'Fortnite' letter.
Fortnite: Battle Royale is free-to-play on PC via the Epic Games Store, PlayStation 4, Xbox One, Nintendo Switch, iOS, and Android.
MORE FORTNITE:
– How Many People Play Fortnite?
– 15 Best Fortnite Toys For Battle Royale Fans
– The Best Fortnite Skins To Add To Your Locker
Some of the coverage you find on Cultured Vultures contains affiliate links, which provide us with small commissions based on purchases made from visiting our site. We cover gaming news, movie reviews, wrestling and much more.