WrestleMania season is in full swing with the first-ever two night event with a live audience emanating from Raymond James Stadium this coming weekend. With a huge card in the final stages of being put together, there's a plethora of WWE superstars lining up for their chance to score a huge WrestleMania moment.
It could be said that achieving a singular moment that will be echoed by highlight reels and fond memories is really the peak of a wrestler's success. Hogan bodyslamming Andre in the Silverdome, Michaels' boyhood dream coming true at WrestleMania 12 and Daniel Bryan's 'Yes'leMania in 2014 are just a few of those historic moments in time that will outlast us all.
Who deserves to step up and forge their own legendary WrestleMania moment this year? Will someone take a dive off the plank of a pirate ship? Will Vince McMahon finally let Cesaro shine as a singles wrestler? Let's run down the 5 superstars who deserve it the most.
1. Sami Zayn
Perhaps one of the most deserving feuds to ever make it onto a WrestleMania card, Kevin Owens and Sami Zayn will bring their iconic rivalry to the Grandest Stage on Night 2 of this weekend's big event. Admittedly, the path that led to this match was a tad unbecoming of their history, with hit YouTube star Logan Paul being brought in to stand between the two frenemies. Nevertheless, this match will certainly be one to watch, with the roles of babyface/heel being reversed this time round.
As far as who deserves to walk away from this match with a WrestleMania moment under their belt, I'd say it should be the delusional Sami Zayn. At last year's WrestleMania, Zayn laid the foundations for his 'Anti-Conspiracy' character by retaining the Intercontinental Championship in a fairly decent match against Daniel Bryan, though didn't really score a WrestleMania moment.
Since the pandemic, Zayn was stripped of his title after personally refusing to take part in the COVID-era shows. Upon his return, he became one of the most entertaining villains on the SmackDown roster, often competing in show-stealers against the likes of AJ Styles, Jeff Hardy and Big E. Despite losing the championship in December, Zayn's character continued to be a regular highlight on the blue brand and has found himself featured in one of the most anticipated matches against Kevin Owens.
In the past, the two have produced some eye-popping spots and I can only imagine the plans that the two have in place for their biggest match to date. As much as I love KO, this is Zayn's time to finally pick up a cheeky win over his former BFF, and with that a big WrestleMania moment for people to look back on as the pinnacle of their decade-long feud.
2. Cesaro
After years of hard work and fans hounding WWE to put him in the spotlight, Cesaro is finally getting his opportunity to do what he does best on the main card of WrestleMania. 'The Swiss Superman' has found himself slowly clawing his way up the mid-card alongside his former partner, Shinsuke Nakamura, and out of the two seems more likely to be on his way to getting his own WrestleMania moment.
It's fair to say that Cesaro already has a WrestleMania moment amongst his many successes in WWE, that being him lifting Big Show over his shoulders and eliminating him in the final moments of the inaugural Andre The Giant Memorial Battle Royal. Although, WWE never really let Cesaro run with the ball he was given, despite being paired up with Paul Heyman on the RAW after WrestleMania 30.
But now is his time to shine as a singles star, with his pending match against 'The Messiah' Seth Rollins on the horizon. The build to this clash has been mostly full of flashy suits and giant swings, would it be wrong to ask for more of the same? Cesaro's signature swing remains to be one of the most over spots in WWE today, letting him go nuts with an impressive 100 rotations or something equally insane would certainly make for headline news in the wrestling circle.
Whether or not Cesaro walks away with his biggest career win at WrestleMania 37 is another argument entirely, but he should definitely come away looking like a rejuvenated prospect for the coming year.
3. Bianca Belair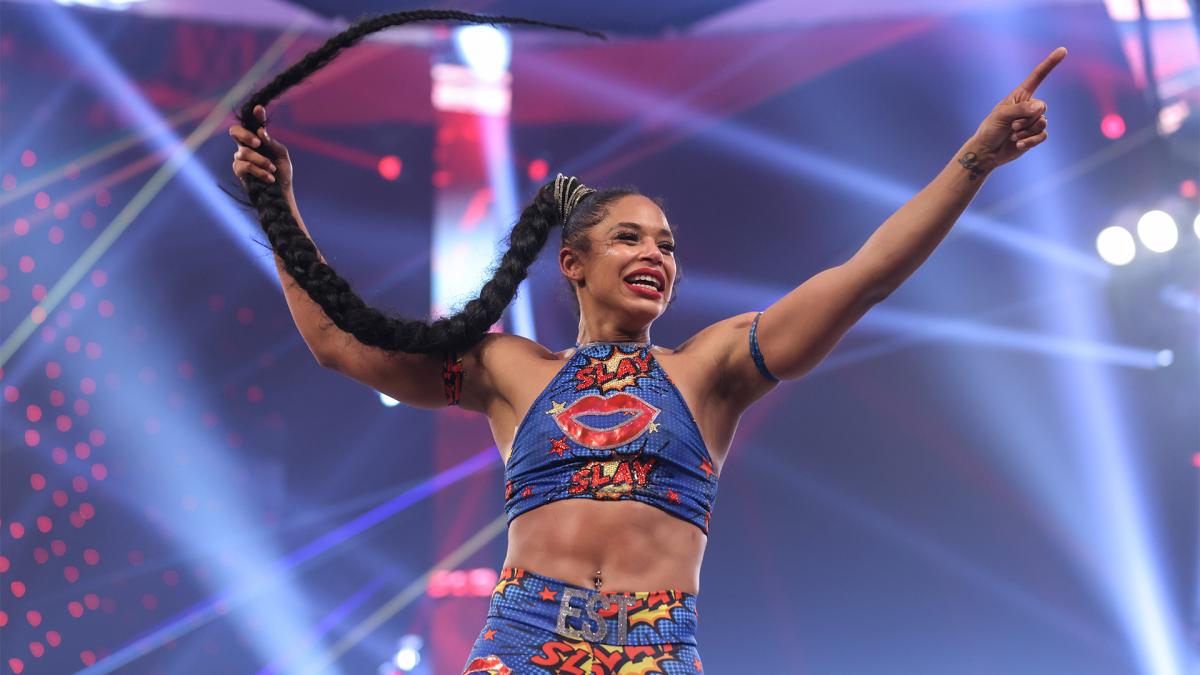 Personally I see the SmackDown Women's Championship bout between Sasha Banks and Bianca Belair as a modern equivalent to the classic series between Rey Mysterio and Eddie Guererro. There is so much promise heading into this match and I truly hope that they steal the show on Night 1 of WrestleMania 37.
With that, both women should come away with a WrestleMania moment to look back on, but out of the two, I think that Bianca Belair is in need of that star-making instance. WWE have put a lot of faith in Belair as a future main-event star, and with her already showing up most of the roster with her impressive Royal Rumble feats and her already mammoth fanbase, there's nothing holding her back from glory at this year's Show of Shows.
Perhaps she'll be able to pull off some amazing feat of strength or speed? Maybe it'll simply be a tit-for-tat exchange of spots and signature manoeuvres, a la Hogan/Warrior from WrestleMania 6, whatever they've got planned, 'The EST' deserves to come away looking like an absolute megastar after her bout with 'The Boss'.
4. Damian Priest
Despite being added into the Bad Bunny/Miz match at the very last minute alongside John Morrison, Damian Priest is lined up for a star-making moment at WresleMania 37. The recently called-up 'Archer of Infamy' has already been heralded as a future star by the likes of 2021 Hall of Famer, Kane, unless WWE have soured on Priest since aligning him with the Grammy winning Hip-hop star, I see this weekend being an absolute win for the former North American champion.
Damian Priest could potentially embark on a very successful 2021, should Bad Bunny's fame rub off on him after WrestleMania. With the eyes of very wide fanbase on him this weekend, if Priest pulls off the impressive high-flying and hard-hitting spots that we've come to know him for in NXT, then nothing would shock me if those same fans start following Priest all the way through to championship glory.
WWE have a very rare opportunity here of using a celebrity to actually put over one of their rising stars, so don't waste this!
5. Rhea Ripley
'The Nightmare' has ascended faster than anyone into the championship picture, with her first main roster feud being against the RAW Women's champion Asuka in a match that's bound to be legendary. Ripley's stardom is only just starting to blossom on the main roster, but much like previous NXT call-ups, there's a lot that can go wrong if they don't pull the trigger soon enough.
Last year, the WWE Universe expected to see Shayna Baszler dethrone 'The Man' Becky Lynch and forge her own WrestleMania moment in the process. Instead, we were given a eight minute encounter that barely allowed Baszler to flourish on the big stage. This year, WWE need to learn from their mistakes and allow Rhea to deliver a match that lives up to the expectations, and by defeating the sensation that is Asuka, will finally produce a fresh new star for the Women's division.
After last year's debacle against Charlotte Flair, Rhea needs a big moment to help crown her as a new star for the WWE Universe to believe in. All it takes is one hard-fought win to make a WrestleMania moment.
READ NEXT: Who Should Win The Andre Battle Royal On SmackDown Live?
Some of the coverage you find on Cultured Vultures contains affiliate links, which provide us with small commissions based on purchases made from visiting our site. We cover gaming news, movie reviews, wrestling and much more.