Playing games in the 1980's was rather different to playing games today. This may seem like an obvious point to make, but it's a bigger difference than you think.
Ever since the mid-90's, games have been generally fully realised – you could make a game and make it pretty much how you want the player to consume it. Back in the 80's, things were not so simple because games were so limited with what could be done with them, which led to two possible conclusions. Either make games that were naturally quite simplistic to begin with, or find a way of creating something a little more complex.
Games such as Elite asked you to suspend your disbelief and play at being a space commander, trading and exploring in any way you see fit; the game could be seen as being completely empty, and totally full all at the same time. The text adventure genre is much the same. Games in the 80's and even into the 90's didn't really have a story running through them, some games gave you a brief synopsis on the back of the case and maybe a page of text at the start and end of the game. But today most games have a well constructed plot, even if it's just to link set-piece A to B.
Many game designers wanted to use the video game format to tell a story, even from the early days. Telling an in-depth story could be quite hard, so a text adventure was one of the best ways to do this and it even predates many other types of adventure games such as the point and click genre. There have been many classic examples of text adventure games in years gone by: Dracula, Zork, and The Hitchhiker's Guide To the Galaxy to name only a few. However, Stories Untold won't be joining them.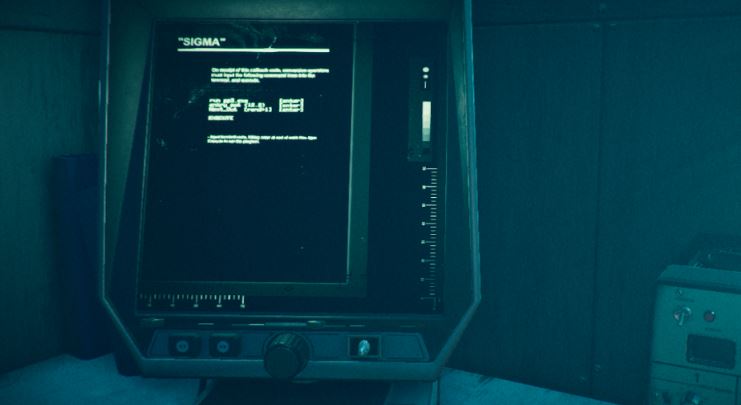 First and foremost, I must reveal at this point that I was never a fan of the text adventure game even back in the day. I adore plot-driven titles and always have. Text adventures were twinned with basic, charming graphics that fuelled the imagination, so in theory, I'd love them, right? Actually, they were frustrating and time consuming. For those who have never played one of these games, the game reads a piece of text, then you make a decision on it. As in: "There is a newspaper on the table" and the responses could be "Look at newspaper" or "Pick up newspaper". it should be easy. Unfortunately, all too often you don't know what command you should be using, and if you draw a blank, you're stuck.
To be perfectly honest, this caused me some issues while playing the game, meaning I could only complete less than half the game before my review. So in regard to my review score, then take it as you will. But the reason I could not progress any further was the lack of clear indication as to what I was meant to be doing and there were no hints or help to guide you to what commands you should be using. In Stories Untold's defence, finding the right commands is a lot easier than the old school titles, older games might require an exact command like: "Walk through the front door" or "enter the front door" or "go inside", whereas Stories Untold will allow any one of these commands to be used, instead of requiring the exact one.
However, the problem occurs when you have no idea of any command you are meant to be using, which can leave you stranded staring at the screen for some time. My adventure last night went as follows:
"You enter a room, there is a table with an object on it"
"examine object"
UNKNOWN COMMAND LINE
PLEASE USE CORRECT COMMAND LINE
"pick up item"
UNKNOWN COMMAND LINE
PLEASE USE CORRECT COMMAND LINE
"look around"
UNKNOWN COMMAND LINE
PLEASE USE CORRECT COMMAND LINE
"look at object"
UNKNOWN COMMAND LINE
PLEASE USE CORRECT COMMAND LINE
"looks around room"
UNKNOWN COMMAND LINE
PLEASE USE CORRECT COMMAND LINE
"walk to table"
UNKNOWN COMMAND LINE
PLEASE USE CORRECT COMMAND LINE
"look under table"
UNKNOWN COMMAND LINE
PLEASE USE CORRECT COMMAND LINE
An hour later:
"look for something"
UNKNOWN COMMAND LINE
PLEASE USE CORRECT COMMAND LINE
"do something!"
UNKNOWN COMMAND LINE
PLEASE USE CORRECT COMMAND LINE
"screw Flanders"
UNKNOWN COMMAND LINE
PLEASE USE CORRECT COMMAND LINE
A few years ago, I came to a realisation: don't force yourself through a game you don't have fun playing. To be honest, I hated my time playing this game. It brought back all the frustration of playing those early titles. Maybe I just don't have the patience or time for them.
As for the plot, each chapter focuses on a different story, each having its own 'creepypasta' type plot. The opening story, which was the free game that this collection was based on, is called 'The House Abandon'. It's been praised before, but I really didn't feel it. It was standard modern horror; a protagonist with a murky past, a family history, and an abandoned house where the protagonist might already be inside playing this very game. It felt like a hokey internet morality tale. Sure, there was a sub-plot but I don't think I got it, and I've not felt the urge to revisit the chapter to find out more.
The second story was very good, however, You play an unsuspecting volunteer tasked with researching an unknown object recovered from an alien crash. I won't go into too much detail, but the tables get turned on his superiors and things don't turn out the way they planned. It's a shame that the plots don't stick around long enough to fully engage with the player. It's not all text adventure based, though, as there are some minigame-like segments to break up the typing. Translating radio broadcasts or experimenting, which involve clicking switches, moving dials and getting angry at translating Morse Code even though you know it's definitely right. Sadly, these sections are frustrating, confusing and frankly, just boring.
The bulk of the game is, as mentioned before, an old school text adventure with a twist. You find yourself playing the game through a computer within the game itself. This technique works particularly well in the second chapter where you are conversing with, well, spoilers.
I don't like Stories Untold, but it's not entirely the fault of the game and I am certain that there are people out there who will absolutely love it. I struggled with it, though, and couldn't get to grips with or get into it. Like most other text adventures from the past, it has the ability to deliver storytelling in a unique and fascinating way, but the sheer mechanics of the genre make it a frustrating experience, and one which detracts from even the finest untold story. That said, the design is nice (even if it does feel like it's trying to jump on the Stranger Things bandwagon), but the game looks good and has an interesting premise, so the developers, No Code, could be worth keeping tabs on.
There's a rather good reason you don't see any mainstream text adventures. They were products of their time, and while Stories Untold has made an attempt at updating the genre, they've ended up recreating all the same mistakes that plagued the genre in the first place.
Copy provided by PR
Some of the coverage you find on Cultured Vultures contains affiliate links, which provide us with small commissions based on purchases made from visiting our site. We cover gaming news, movie reviews, wrestling and much more.

Verdict
Let's bring back the text adventure genre, said no gamer ever.