OUR LATEST VIDEOS
Sony's presentation at this year's Electronic Entertainment Expo was a non-stop barrage, beginning with the pre-show.
In the time leading up to the show's proper start at 6PM PDT, we saw a steady stream of smaller announcements; these most notably began with the official trailer for the Crash Bandicoot N. Sane trilogy, the PS4 remake of the first three Crash Bandicoot titles originally released on the Playstation. This section of the show also saw trailers for Knack 2, Superhot VR for the Playstation VR, a PS4 port of Undertale (including physical copies!) as well as Hidden Agenda, a police-themed story-driven adventure from the team behind Until Dawn. The pre-show capped off with a full-length trailer for Tropico 6 following a teaser earlier this month.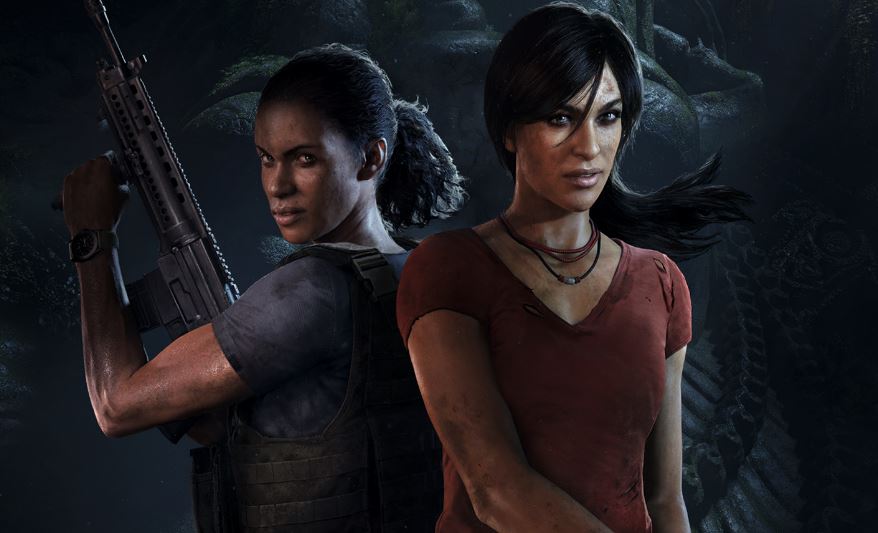 The show proper opened strong, showing off a trailer for the highly-anticipated Uncharted standalone adventure The Lost Legacy. Starring returning characters Chloe Frazer and Nadine Ross, The Lost Legacy will see the two women cooperating to seek lost cities and treasures in a globe trotting adventure sure to also feature lots of bad guys who need shooting. The trailer demonstrated an undeniable charm, the dynamic between the leads is entertaining and should make for another fun action romp from Naughty Dog.
Next up was the expansion for Horizon Zero Dawn, titled The Frozen Wilds. As the name implies, snow and cold are the environmental motif here, the backdrop for the further chronicles of Aloy, who shows up sporting the final armor suit of the base game, implying that this will indeed be a sequel. The new threat appears to have something to do with both the cult tribals and a sinister-looking mountain swirling with a red maelstrom of sorts. Count us especially excited for this one.
Days Gone showed off another gameplay demo, this time with a bit more stealth and some brutal hand-to-hand combat against primarily human enemies. The marketing around this game continues to focus mostly on the action, especially involving the hordes of raving zombie-like Freakers – oh and there's a zombie bear now. It'll be interesting to see how far they take protagonist Deacon St. John in terms of his grit and brutality – it'll be interesting if they can pull off some morally-questionable character moments, especially if this integrates into gameplay.
Shadow of the Colossus was revealed to have an HD remake in the works for PS4, and Monster Hunter World announced itself with an action-packed and highly enjoyable trailer; together, it looks like Sony is promising plenty of thrilling hunts and epic throwdowns with giant creatures of all kinds in 2018.
God of War showed us a deeper look into the nature of the story; it's an odd one. Kratos will now be a full-fledged character, voiced by Stargate SG-1's Christopher Judge, and will travel with his young son on an epic, Norse-inspired odyssey that includes giant, friendly sea serpents and a big axe. It's certainly an odd direction for the series and the character, but we still get glimpses of the series trademark gory violence and Kratos' rage and utter detachment from concern about the lives of his enemies (which is basically everyone). Definitely keep an eye on this one.
We got our first glimpse at Call of Duty: WW2's multiplayer in a trailer that certainly did not evoke the usual aesthetic and pace of a modern CoD multiplayer match. The trailer showed off multiple environments including the Ardennes forest during the Battle of the Bulge, urban combat in Normandy and even naval battles, complete with screeching dive bombers. Female characters were shown, as well as American troops from the all-black 92nd Infantry Division. Coupled with a pivot to objective-based, teamwork-focused gameplay as previously outlined and further shown here, and Sledgehammer Games looks to be making some drastic changes to the Call of Duty formula – welcome ones if you ask me. I haven't been this excited about a CoD game in a long time.
David Cage's Quantic Dream studio dropped an interesting look at their next project, Detroit: Become Human. Having already met several characters in previous presentations, we're introduced to yet another of the androids we will be controlling; Marcus, a troublemaker-turned-revolutionary. He finds himself thrust into the frontline of the android rebellion, and as shown in the trailer will be forced to make decisions about how he treats his fellow artificial persons as well as the humans against whom he rebels. Here's to hoping that Cage and his team can deliver on their intriguing premise of androids from different stations and walks of life dealing with a shifting landscape.
Following that we got a look at Destiny 2's story, featuring the Cabal's leader tearing through humanity's last refuge as he explains that we are weak and undeserving of the Traveler's grace. Hopefully, this emphasis on story will translate to the full game to make Destiny 2 an engaging experience. The game is coming first to Sony's console on September 6th, with the PC version out in October.
Closing out the show was a presentation of gameplay from Insomniac's Spiderman game. Aside from Uncharted and Horizon, Spiderman is perhaps the strongest true exclusive Sony has on their side. While the trailer did feature some quick-time-event heavy stuff near the end, the combat and navigation look smooth and satisfying – praise that can only go so far without hands-on time with the game. Definitely follow this one closely – Insomniac is a solid studio, and while Spider-Man 2 for the PS2 is nearly impossible to live up to, Spidey may just give us a solid action game here.
What was your favorite game shown at the presentation (mine was Horizon, obviously)?