The tactical turn-based RPG genre is filled to the brim with iconic inspiration. From the pre-Bethesda Fallout titles to the early access release of Baldur's Gate 3, the genre is home to a wealth of games many consider classics. Alongside these titans and other upcoming releases comes Solasta: Crown of the Magister, a more streamlined take on the genre.
You tackle the world of Solasta with a party of four characters who meet for the first time in an old tavern, summoned by the local magistrate to take on a secret mission. While you're able to select from a few pre-made heroes, the game will encourage you to make your own before you start. The tutorial is neatly baked into the introductions between your party members, with dialogue that evokes the immersive flavor of a first D&D session with your friends.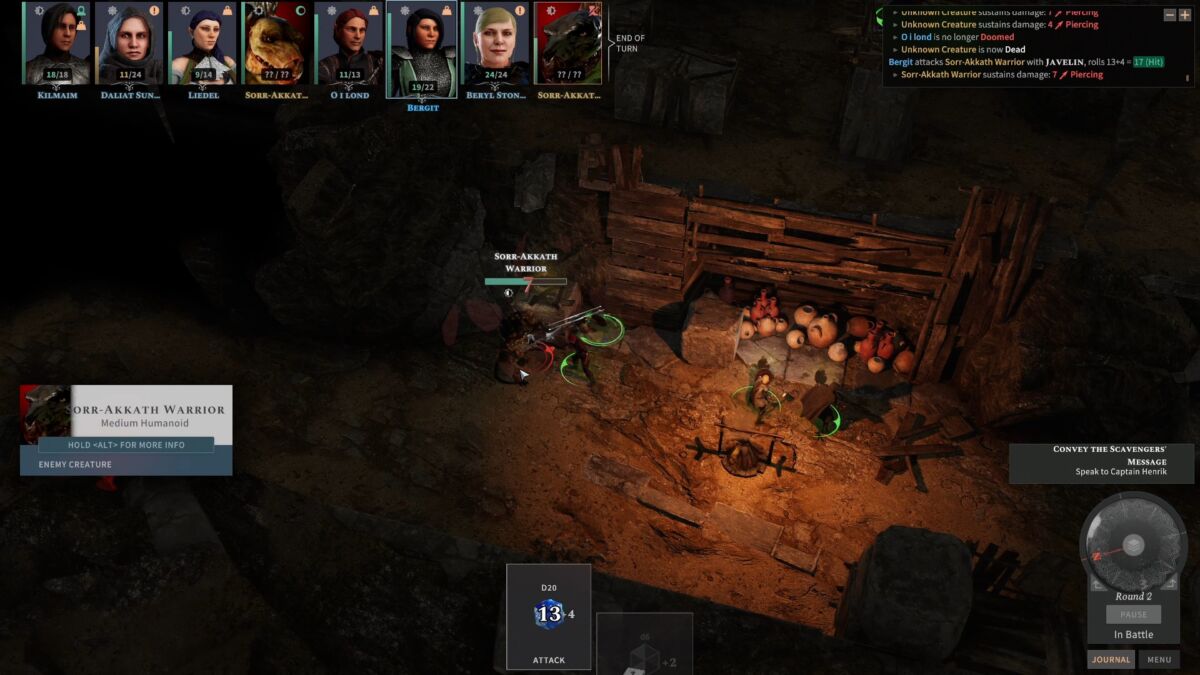 Each member of your party is fully voiced with their own personalities, which play off of the character creation in a big way, taking into account your alignment and various other traits if they're relevant to the storyline. They can also offer points of contention between characters, with certain traits appealing to different types of characters. Traits not relevant to the campaign at hand may be chosen for roleplaying purposes, but are easy to avoid because they are flagged during character creation. This makes creating a well-rounded party easy while naturally minimizing obvious flaws. It's a very useful guide, as you'll be controlling your entire party in this D&D inspired world.
The world of Solasta uses the popular Dungeons and Dragons 5th Edition ruleset, complete with dice rolls and skill charts, giving you plenty of options for character customization. While cosmetic options may be limited and generally superficial, the depth is in the details. Everything from your race and character class to your background matters in this high fantasy world and goes beyond the traditional number crunch associated with other titles in the genre. Races, classes and backgrounds come with perks that affect both combat and roleplaying interactions, altering rolls and opening extra dialogue and exploration options. This feeling continues throughout the game, with different party compositions offering different gameplay experiences.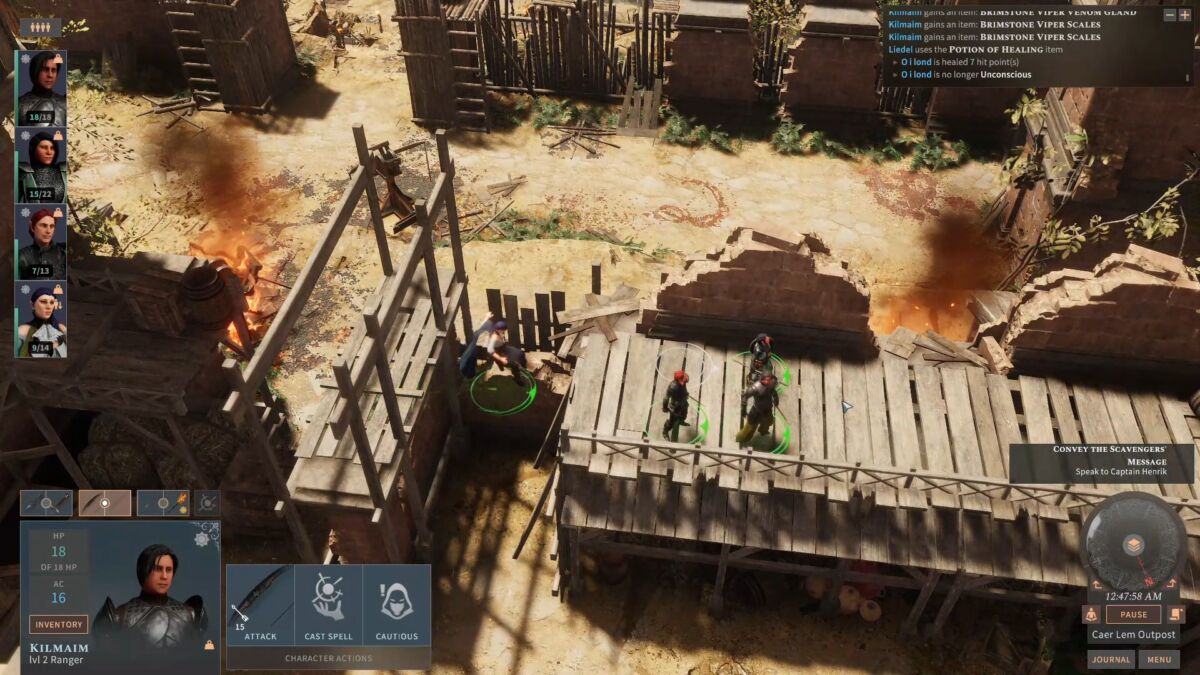 Spell-slinging Elven Rogues can make for powerful DPS machines, while the traditional sword-and-board Dwarf Fighter makes a fine choice for those seeking a straightforward character build. These options make experimenting with different party compositions fun and gives replaying the game on higher difficulties an enticing quality once you understand the systems and the potential of the characters you can create.
Combat is engaging and flows well, using the fan-favorite D&D systems to simulate dice rolls for attacks and spells. Your progression will feel palpable throughout your journey, with plenty of options for growth and upgrades. Each class has a selection of different archetypes to keep things fresh and offer options that capitalize off of the wide variety of playable races available during character creation.
For those craving more creative activities, the game also offers an incredibly robust dungeon editor. Theme and tileset choices are admittedly on the small side, but this doesn't make creating dungeons to test your characters any less addicting or fun thanks to the streamlined controls. Each selection has detailed tooltips, which makes finding the perfect parts to fill up your dungeon easy and fun. Everything from enemy encounters, to room placement, and even creating your own skill checks and lore entries feels easy to grasp after just the first few hours of experimentation. You're even able to connect the "floors" you create with entrances and exits for epic multi-level experiences akin to those you'll find in the main quest line, then share them online for others to enjoy. Or, you can just make epic battlegrounds to play with the robust turn-based combat system.
The storyline and characters of Solasta are all engaging and fun to interact with. From the party introductions during the tutorial to the mystery of the shape-shifting lizard people who haunt the land, the writing and pacing evokes the feeling of a friendly tabletop role-playing experience. Controlling your party is fun and fluid, with no pathing issues and quick dice rolls. Finding secret doors, leaping over obstacles and opening treasure chests doesn't require any shifting through menus to keep you immersed in the fantasy world. While the gameplay is smooth, the story hooks are fun and the dialogue can be delightfully robust and campy, Solasta isn't exactly a perfect experience.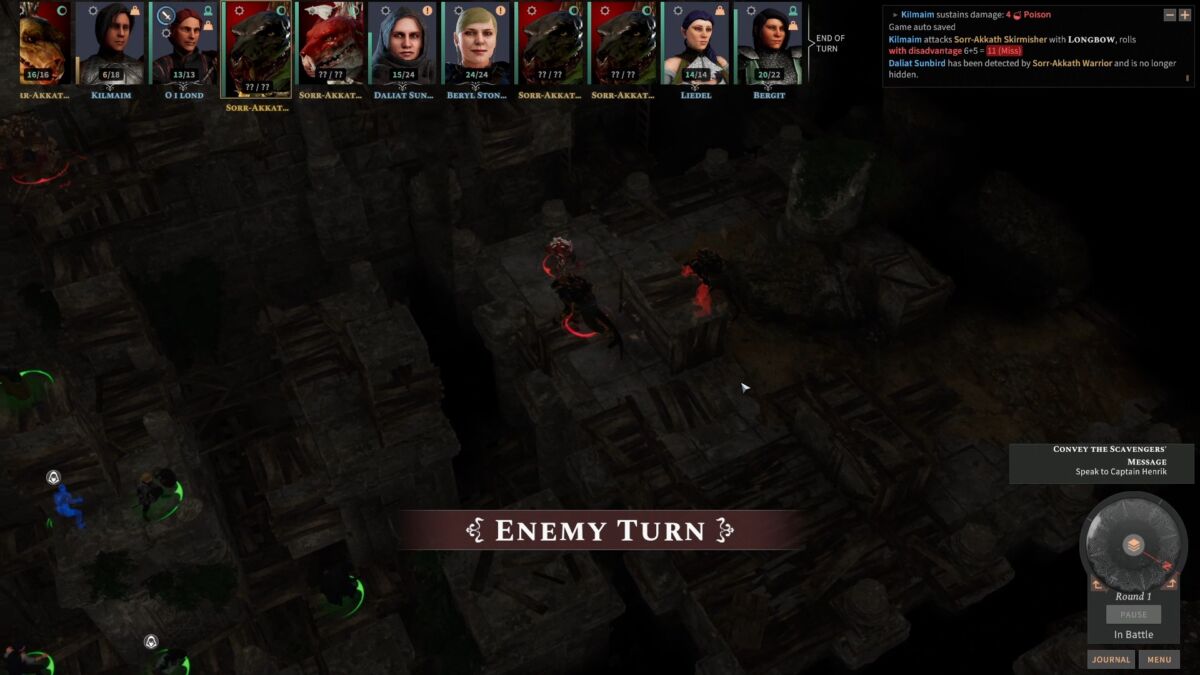 While smooth and responsive gameplay back up the solid narrative, the presentation leaves a lot to be desired. It's not an exaggeration to say this game looks like it came from the Xbox 360 era at times, with stretched textures and in-your-face polygonal graphics. There are also awkward quirks during cutscenes, such as characters lurching forward and creeping over to their destinations instead of moving upright as they do during gameplay. These elements are comical at first, but can serve to take you out of the moment, undermining the engaging aspects of the storytelling. These can especially sting when the cheeky dialogue falls flat or begins to awkwardly trail off. Since these issues are mostly nonexistent during gameplay and combat due to the top-down perspective, it can be jarring to enter cutscenes and see just how ugly it all is.
Solasta: Crown of the Magister is a fun tactical turn-based experience that focuses on tight gameplay to tie together the fun narrative. Character creation is robust and interesting to experiment with, giving you a great feeling of satisfaction when you see your team in action and how your choices play out. While the visuals may feel dated, the story and dialogue does a fine job of evoking the friendly atmosphere of a tabletop session of Dungeons and Dragons. The excellent dungeon editor is easy to use and understand, offering even more replayability. For those looking for a more gameplay-focused take on the tactical turn-based RPG, this game is not to be missed.
A PC key was provided by PR for the purposes of this review.
Some of the coverage you find on Cultured Vultures contains affiliate links, which provide us with small commissions based on purchases made from visiting our site. We cover gaming news, movie reviews, wrestling and much more.

Verdict
While Solasta: Crown of the Magister suffers from lackluster visual presentation, the tight gameplay and excellent dungeon editor make this a game that fans of the genre won't want to miss.