If you ever wanted to be a superhero one minute and a romantic pigeon the next, today is your lucky day. September 5th brings with it a new batch of "free" PlayStation Plus games.
The marquee title for the month is Sucker Punch's InFamous: Second Son. Released during the early days of the PS4, it's a little awkward in that it shoehorns in some peripheral mechanics and has a deeply hateable protagonist, but it's a nice distraction all the same.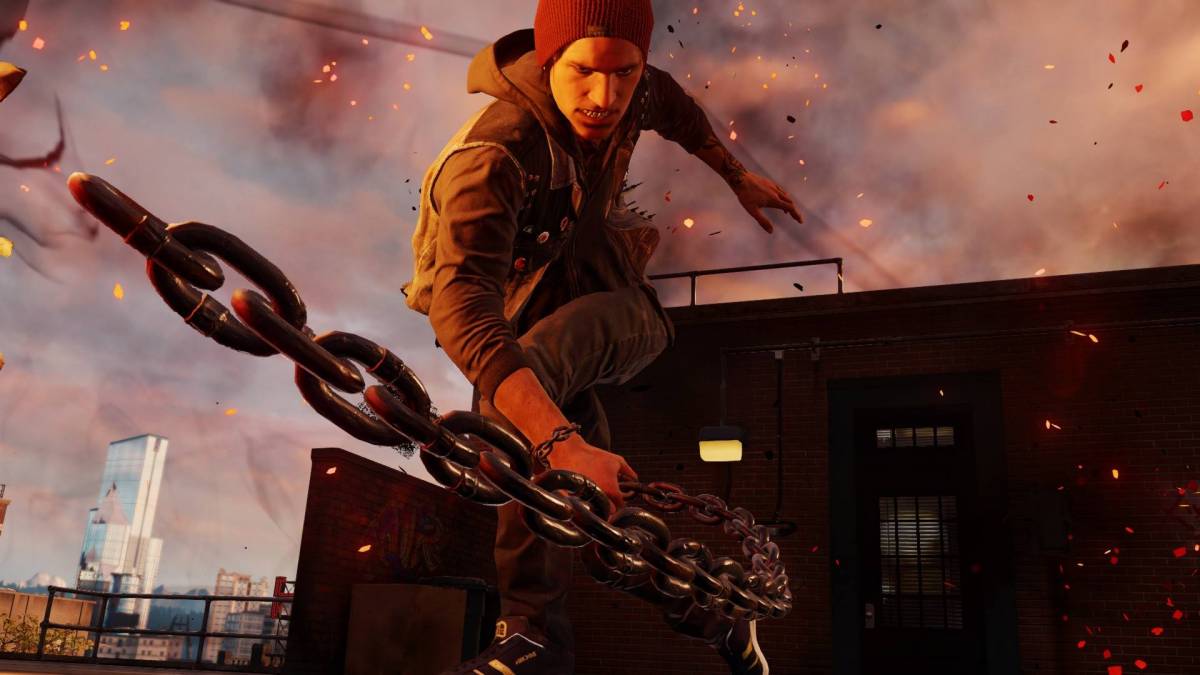 Depending on your region, you will either get to download Child of Light (ROTW) or Strike Vector Ex (NA & Canada) as the month's supporting act. Both are solid, though the ROTW players arguably get the better draw this time out. However, NA & Canada players also get RIGS Mechanized Combat League, a PS VR title.
Let's not forget Hatoful Boyfriend: the pigeon game that I do not understand but really want to. It looks magically insane and it will be the first game I play today.
Here's the list in full:
inFamous: Second Son (PS4)
Child of Light (PS4) (non-NA)
Strike Vector Ex (PS4) (NA only)
Rigs: Mechanised Combat League (PS4/PS VR) (NA and Canada only)
That's You (PS4)
Truck Racer (PS3)
Handball 2016 (PS3)
We Are Doomed (PS Vita & PS4)
Hatoful Boyfriend (PS4 & PS Vita)
If you don't see the new games in your region just yet, stores typically update at noon so check back then. Don't forget that you have to be an active PS Plus subscriber to play these games.
What are you going to play first?
Update: the games are now available in EU regions. RIGS is also available for EU players.