Emma Rhodes takes a look at some of the smart moves made by Samsung in the marketing department.
Samsung usually does sponsorship very well and they not only sponsor popular sporting teams but they also cover large events such as the Oscars 2014 which took place on Sunday 2nd March 2014. The latest Galaxy S5 is to come out very soon and what better promotion for the new product than to have a number of the top celebrities in the world use your brand new devices to take the most retweeted selfie ever!
A new record was also made by presenter, Ellen DeGeneres, who created a photo using her Galaxy Note 3, with a string of A-List stars including Bradley Cooper, Jared Leto, Jennifer Lawrence, Channing Tatum, Meryl Streep, Julia Roberts, Brad and Angelina Pitt, Kevin Spacey and Lupita Nyong'o with her brother. This photo was retweeted more than any other, beating the record set by President Barack Obama's picture of him and wife Michelle celebrating the elections win. DeGeneres took a number of photos of the event using her new device supplied by Samsung and uploaded them to Twitter during the occasion, creating an even bigger buzz, all courtesy of Samsung.
Thanks to this event and the careful product placement, Samsung faced not only a huge increase in the mentions they faced in social media and digital communications, but they also faced an increase in their product sales, by a whopping 27 times over as well as temporarily crashing Twitter due to such high volumes of activity at one time.
The famous tweet did not actually mention Samsung but the products were used centrally during the buzz and now photos of the infamous photo have been taken and shared across global social media sites, which do show the Samsung product centrally, increasing even more promotion for their new product and range of existing product lines. The Samsung goody bags were given to all the guests at the event and the products were evidently well received by the A-listers.
Samsung also used the globally broadcasted event as an opportunity to promote their updated Gear Smart Watches and the Gear Fit which are not to be in shops until April 2014. However with all this smartly planted marketing, it's worth noting that Nokia has begun to dismiss the new Samsung products, claiming that the photos taken are 'blurry'.
It has also been rumoured that during Chelsea manager Jose Mourinho's first stint at the London Club, he refused to let his team of overpaid players off their coach for a Samsung photo shoot (shirt sponsors of the club) until all the players were given a free goody bag full of Samsung gadgets. Samsung was only kind enough to quickly oblige, meaning more of their products shall be seen in the hands of celebrities.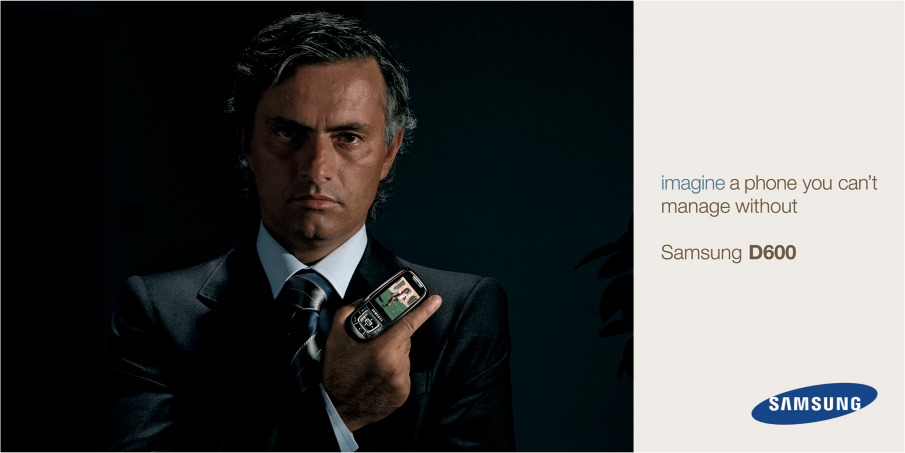 It's not just Samsung who have been using some very astute marketing of late. One of the most successful promotional campaigns of late include the latest Three adverts which have shown a mini Shetland pony dancing in the fields as well as most recently, a young girl and her singing cat cruising the streets of her family's cul-de-sac on her tricycle.
Also, let's not forget Coca-Cola who decided to personalise their bottle labels with a variety of names to which their customers went through, hunting for their own names and giving into the Coca-Cola allure. Their Christmas adverts have also become part of an annual tradition. Not only does the majority of the Western world not get into the festive mood until they see their favourite red lorry, but Father Christmas used to wear a green costume, which has now been changed to red, to suit the company colours of Coca-Cola!
Some of the coverage you find on Cultured Vultures contains affiliate links, which provide us with small commissions based on purchases made from visiting our site. We cover gaming news, movie reviews, wrestling and much more.