Three covers for the price of one this week as Davy Roderick takes a look at three versions of classic songs by Robin Pecknold.
This week you get three covers for the price of one. One from famed folkies Fleet Foxes' and two from their bird nest bearded head honcho Robin Pecknold.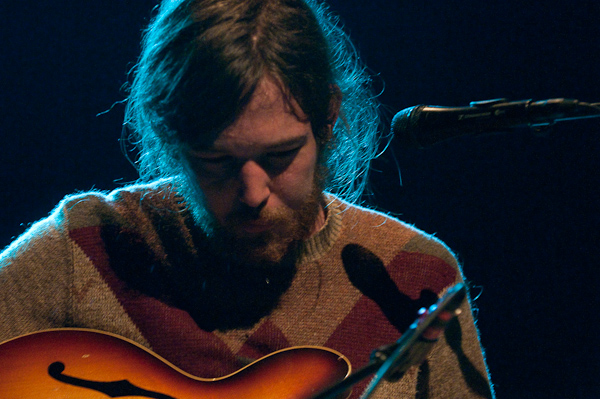 The golden voiced troubadour appears to have a gift for fantastic covers ranging from oft covered folk classic Blues Run The Game to the Peter Gabriel covered The Book Of Love by The Magnetic Fields, not to belie his impressive song writing prowess though. Touring between Fleet Foxes projects under the moniker 'White Antelope' Pecknold keeps largely to Fleet Foxes core sound but there is sometimes a sparseness that's at an antithesis with the lush and full sound of the Seattle 5 piece which is really beautiful.
It Ain't Me Babe – Originally by Bob Dylan
According to Dylan's biographers the song was written during his visit to Italy in 1963 whilst he was searching for his then girlfriend Suze Rotolo, who was studying there. Rotolo is the girl seen walking with Dylan on the cover of The Freewheelin' Bob Dylan and he has acknowledged that she was a large influence on his art in the time that they dated between 1961 and 1964. When she left to study art in Italy in 1962 it is said that this separation from Dylan was the inspiration behind several of his finest love songs, including "Don't Think Twice, It's Alright", "Tomorrow Is a Long Time", "One Too Many Mornings", and "Boots of Spanish Leather". Rotolo is right up there with the first wife of both George Harrison and Eric Clapton, Patti Boyd – who inspired love songs such as: Something, Layla, Bell Bottom Blues and Wonderful Tonight – as possibly the most prolific muse of all time.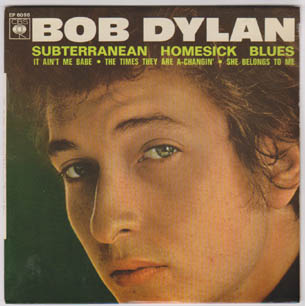 It Ain't me Babe was most famously covered by Dylan's mutual admirer and contemporary Johnny Cash and his wife June Carter Cash on Cash's 1965 album Orange Blossom Special which featured two other Dylan covers "Don't Think Twice, it's Alright" and "Mama, You've Been on My Mind", the latter only ever released in demo form by Dylan.
Fleet Foxes' cover of this is really beautiful. The band at their simplest and best; a few acoustic guitars and those almost transcendental Crosby, Stills & Nash influenced harmonies that create that magic quality all the best harmonies do in that it seems there are more voices singing than are actually present.
Be Yourself – Originally by Graham Nash
The mention of Crosby, Stills & Nash is the perfect segue into this next cover. This cover was recorded for a tribute album to Graham Nash 'Be Yourself' organised by his daughter Nile. Although not the conventional tribute album, instead of artists reinterpreting Nash's many career spanning hits Nile Nash decided the project should cover her father's first solo outing 'Songs for Beginners'. Released in 1971 the album was written after Nash's traumatic breakup with legendary songstress Joni Mitchell and the temporary hiatus of Crosby, Stills, Nash & Young. It is a collection of beautifully understated, introspective and direct singer songwriter pop songs, meticulously crafted and at the same time effortless. A quiet classic.
Considering that (In my opinion) Crosby, Stills & Nash (Not so much Young) are hideously underrated genii; the tribute album's line-up isn't exactly star studded but by listening you can tell this tribute was a real labour of love. All the songs are performed with a lot of love and respect for the source material, which really comes through and I believe lifts the album to a new plane beyond what it could have been. Pecknold's cover of Be Yourself features some haunting backup vocals all overdubbed by him that again evoke CSN, and evidences the beautiful sparseness I spoke of above.
Dreams – Originally by Fleetwood Mac
Written by Stevie Nicks during the Rumours sessions famed for the huge emotional discord amongst the band caused by drummer Mick Fleetwood going through a divorce; Bassist John McVie and his then wife keyboardist Christine McVie separating along with front man Lindsey Buckingham and front woman Nicks ending their eight year relationship. But of course it was all worth it in the end as all this trouble and strife birthed one of the greatest and best selling albums of all time at over 40 million sales worldwide. If the Mac had all been happily married and together with their respective spouses and partners at the time there is no doubt that the album wouldn't have been what it was, and even if it was equal artistically would people have cared as much?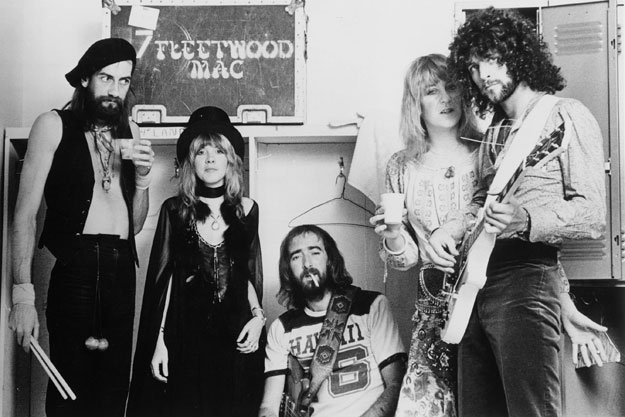 Moving on swiftly it can't have really been all that bad because that 'classic' line-up of the band went on to release three more albums to varying success and embark on countless reunion tours whilst milking the Rumours era tension between band members for all that its worth. I do not mean to sound disparaging about the Mac, for I love them dearly, if anything I suppose exploiting the breakup of three marriages in the 1970s just makes good business sense.
Pecknold performed a live cover of Dreams with the help of Fleet Foxes band mates J. Tillman (Now a solo artist performing as Father John Misty) and Skyler Skeljet along with his sister, Aja. The song was the encore after a set for a benefit gig in support of the Vera Project, a "music and arts centre run by and for youth".  Pecknold transfers the hypnotic bass line of the original to guitar which proves for an interesting rendition with a sense of searing build up, to great effect.
After the universally acclaimed and highly successful release of their eponymous instant classic debut in 2008 and the follow up – 2011's even more critically lauded and even more successful Helpnessness Blues – Fleet Foxes are yet to release even a hint of anything else. The rumblings on the web suggest it's about time their eager fan base and the world at large gets what they want. A picture of a laptop, a guitar and some recording equipment posted on their Facebook page in June 2013 simply captioned 'Step one' hopefully heralds the beginnings of a new album, we eagerly await the results.
Some of the coverage you find on Cultured Vultures contains affiliate links, which provide us with small commissions based on purchases made from visiting our site. We cover gaming news, movie reviews, wrestling and much more.