Rise of the Tomb Raider recently came to PlayStation 4 after a year of timed exclusivity to Xbox consoles (it was also available on PC). This review is for the new, so called "20 Year Celebration" edition.
Lara Croft looks out across the valley, snow pelting her body. Her hair whips violently about her shoulders. A mountaintop slowly comes into view. Lara is stood on a mountain ridge, her destination close and far at once. The ice gives beneath her, she slides and saves herself with a pickaxe. This isn't the Lara we left behind at the conclusion of 2013's Tomb Raider, although she carries our last adventure with her. Lara Croft is the survivor she was born to be.
And yet, Lara here is as fantastically human as Crystal Dynamic's first rebooted titled showed her to be – there are twists and turns of the emotional kind aplenty here, betrayed and misplaced trust. Lara here becomes a fully fleshed out and living person, transcending her pixels to feel more conscious than ever before. You wince as she hits the ground, duck as she does, hold your breath as she hides. Like Nathan Drake, Lara Croft now feels less an impervious bullet sponge and more a true narrative device, a walking focus point keeping this package as neat and concentrated as possible.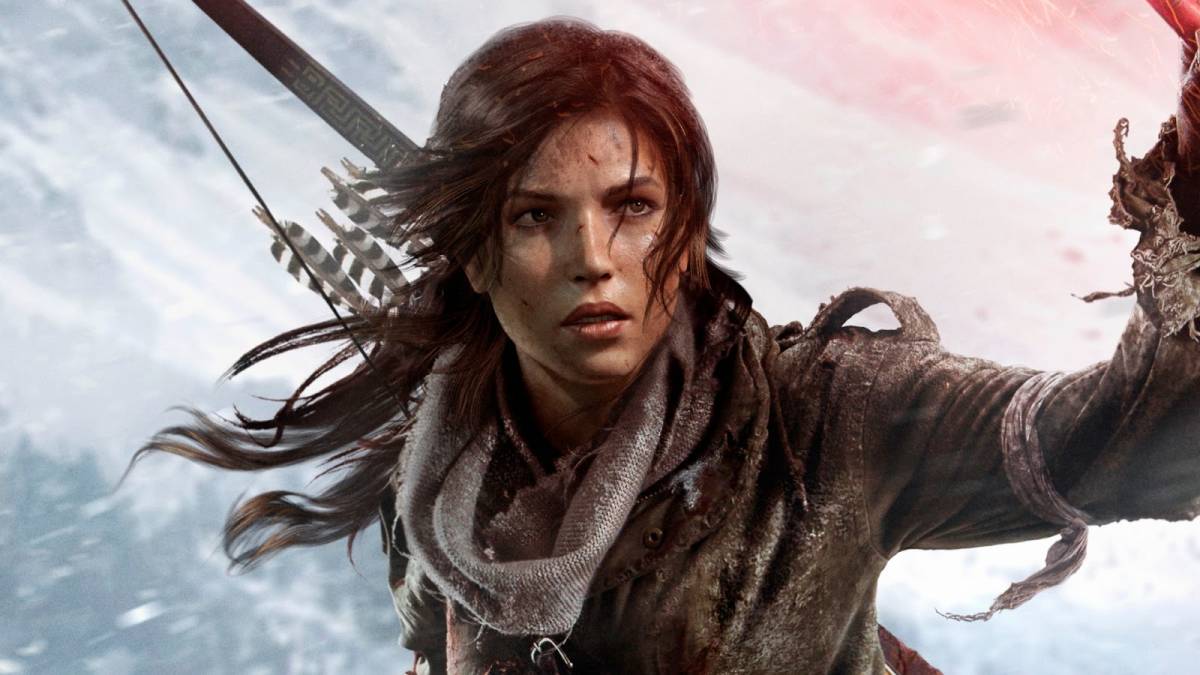 Like last time, Lara is let down by her secondary characters. The new ones are certainly an improvement, but their dialogue and motivations feel as cliched and played out as their inspirations, dating all the way back to the Indiana Jones movies that inspired the creation of Lara in the first place – but while the characters feel somewhat hollow, the locations feel all but. These locales are alive – the wind blows, the snow parts and shifts, trees abound, and nature is everywhere. From rabbits and crows to panthers and bears, the natural world element of Lara's world here is realised as teased in the reboot. These areas feel more intriguing and reward exploration – indeed, several times I'd find myself half an hour deep into a 'side' quest before remembering to get back to the campaign.
And the campaign is as strong as last time – Lara's eyes and psyche opened by equal measure following her last game, but she's not completely convinced of the supernatural claims surrounding her. There's an acceptance of the unknown and embrace of superstition that Lara balances between, keeping her character believable and grounded; at least, as much as is possible between mountain climbing and shooting attackers in the face with a bow.
Beyond the main game, all previously released DLC is included in the PS4 release. There's a bunch of alternative skins and outfits for Lara, as well as better weaponry and equipment. I'd avoid this stuff on your first play through, but it's nice knowing you can switch to the classic low-poly model if you so wish. The real meat of the extra content presents itself in two pieces – a new co-op survival mode and Croft Manor. In co-op survival, you and a friend are thrown into the midst of a procedural wilderness, with scant resources to your name and only one objective: survival. This mode is immensely different to the campaign and does a fantastic job of making the player feel vulnerable – there's no coming back from loss as once you're both out you start from scratch. Hunting animals, exploring caves, it's all here in a surprising mode that (thankfully) replaces the lacklustre and clearly tacked-on multiplayer of the last game.
Croft Manor is another beast. Included here are two modes – a pretty generic zombie survival mode worth a couple tries, and 'Blood Ties', an hour long additional narrative set in the manor. It's nostalgic and exciting to be back in the croft home after such a long absence, and helps cement this as a true 20th anniversary celebration. There are two features I can't comment on – firstly, the 'Blood Ties' episode is playable in PlayStation VR, and the game as a whole has addition visual options specifically for PS4 Pro – letting the player choose between 60fps at 1080p or 30fps at 4K. I have neither a PSVR nor Pro, sadly. Regardless, these add yet more to the value of the package on offer.
The takeaway here is that Rise of the Tomb Raider successfully continues the resurgence of the Tomb Raider franchise into relevance. It surpasses the last game in every aspect and is easily one of the best looking games this generation to boot. If you're a fan of Uncharted, action, adventure, English accents, or being attacked by bears – pick this up. Adventure calls.
Available on: PS4
Some of the coverage you find on Cultured Vultures contains affiliate links, which provide us with small commissions based on purchases made from visiting our site. We cover gaming news, movie reviews, wrestling and much more.