Re:Turn – One Way Trip, despite its irritatingly unwieldy name, is a game I wanted to like. A lo-fi horror-puzzler boasting an experienced horror writer in David Bergantino, Re:Turn has strong story credentials. As we rapidly approach Halloween, this sounded like exactly the right game at exactly the right time. I went in expecting 2D spook-fest with some seriously creepy writing. That is not what I got.
My time with Re:Turn started strong and I immediately loved its lo-fi visuals, characters and environments lovingly crafted with a pixelated art style. The only exception to this are cutscenes, where it shifts to a more pastel style design. Despite some iffy character design choices, I was sold on the overall style. Particularly so for the train, where you will spend 95% of your time with Re:Turn. Aware of the sheer amount of time you will spend in a relatively small area, the train is lovingly designed, with attention to detail and flair added to every inch. I was genuinely impressed as it really does feel like a place that wants to be explored.
Music is used sparingly, and never overwhelms the atmosphere; a pet hate of mine in horror games. Where there is music, it's generally a solo piano, and this minimalist approach really adds to the atmosphere. Likewise, sound effects are minimalistic too. The odd crunch of ground underfoot, a creak from somewhere in the distance — it does a good job of building a sense of tension. I found myself jumping at every noise, hesitant to push further, unwilling to stay put.
As much as there is to like, Re:Turn all too often fails to be a game in its desperation to tell a story.
At its crux, Re:Turn is a vehicle for David Bergantino to tell us a story. You get a sense this could have been a book, and the game itself was an afterthought. Despite the lovingly crafted environments, the gameplay did not receive the same attention. After a strong start, with Re:Turn really getting the most out of its early tension, the game rapidly degenerates into worn-out cliches and outdated mechanics.
Advertising itself, somewhat optimistically, as a puzzler, the bulk of your time will be spent tackling those puzzles. Unfortunately, they are almost exclusively composed of finding the "key" for a "door". This gets more contrived as the story progresses, but the format remains almost entirely unchanged throughout the length of the game. The only aspect that I noticed a sense of progression in was the length you needed to backtrack to find the latest key substitute. Re:Turn is hell-bent on getting the most out of its relatively small environment: you will backtrack through the same handful of rooms countless times during your roughly 8 hours of playtime.
With the slow movement speed, even after the game finally allows you to run, trekking back from one end of the train to the other for the umpteenth time in a row begins to feel like obnoxious padding. Each time I was sent from one end to the other, I felt my resolve slipping. Surely this time would be the last? Surely they wouldn't make me go all the way back yet again? And yet each time Re:Turn would delight in sending me all the way back yet again on another meaningless errand. It truly felt like busywork, just hoping I would be treated to the newest crumbs of the story.
More frustrating is the routine of the puzzles themselves. The objective typically involves finding some manner of doohickey to use on the current progress blocker, which are regularly poorly explained, and the in-game journal is laughably bad at keeping track of your objective. This leads to, yet again, trekking from one end of the train to the other while interacting with every prompt in the hope that one of them will be the item you apparently need. Eventually, the game would allow me to find the item in question, usually at the furthest possible distance from the start of the puzzle, and I would mercifully be allowed to progress onto the next fetch-quest.
Particularly egregious are certain fetch-quests that require you to collect some manner of bulky item. Again, delighting in sending you the furthest distance possible, you then need to carry the bulky item back very slowly, all the way back to the start point at an even slower pace than normal. At this point, I genuinely began to suspect the game was mocking me.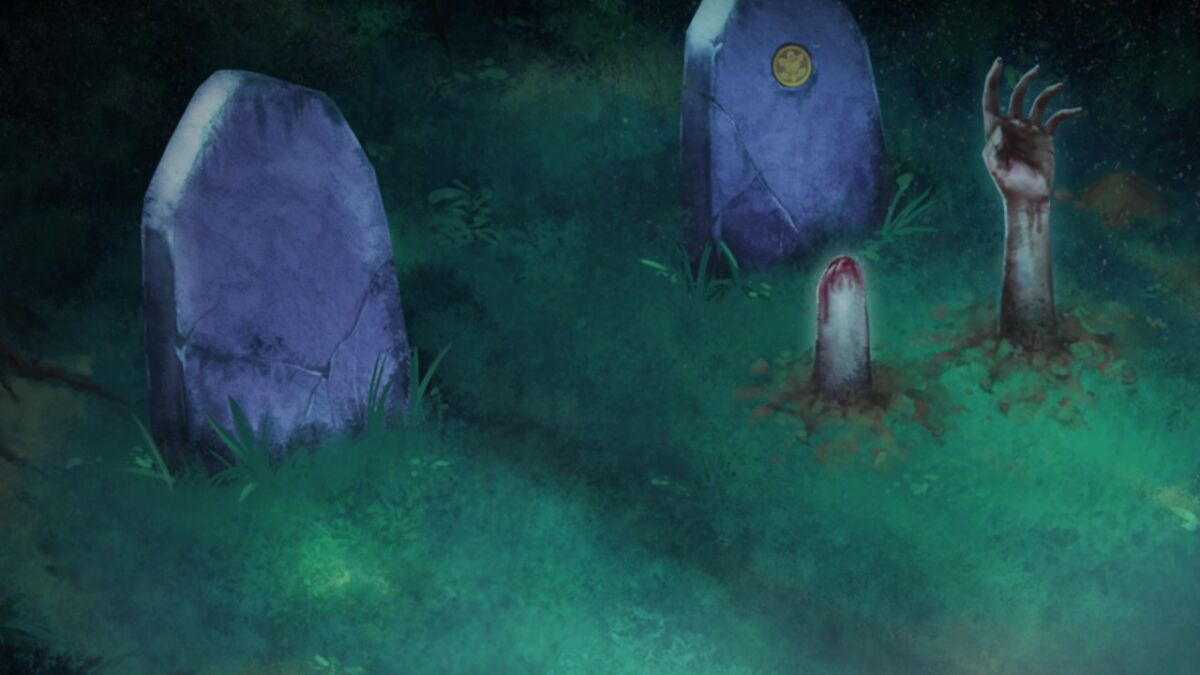 As I played through more and more of these fetch-quests, my interest evaporated and the story didn't ease my boredom, either. Given the credentials of the writer, I was optimistic that the game's narrative at least would be its saving grace, but I came out deeply disappointed.
The premise of the story, without spoiling too much, is that the train is haunted by a group of passengers who were on-board when disaster struck. These characters lead the story via breadcrumbs of exposition between puzzles with tales of an unhappy marriage, forbidden love, and creepy children. However, the premise is undermined by the pacing. Re:Turn seems absolutely desperate to get you back to solving puzzles, meaning the conversations you have with these characters is extremely brief. Motivations are set out and then immediately forgotten, revelations are glanced over and then never revisited. Even genuinely interesting scenes and more mature topics are touched upon and then abandoned.
There's no pay-off, either. Players hoping for some great finale which explains and, to an extent, excuses the preceding issues will be sorely disappointed. The further through the plot you get, the more melodramatic it becomes. It all culminates in a nonsensical and laughably brief finale which does nothing to explain the major questions, and undermines the only characters who ever risked becoming interesting.
The worst aspect of all this is that the game forgets to even bother trying to be scary after the first hour or so. You spend half your time in a past version of the train, brightly lit and completely devoid of tension. Even the scary version of the train contains no jump scares, barely any monsters, just fetch-quests as far as the eye can see. I will concede, though, that the idea of more fetch-quests was actually horrifying to me by the end of the game.
Re:Turn is clearly a labor of love, but one which never decides whether it wants to be a book or a video game. By the midway point, all tension had devolved into boredom. I had explored the length of the train many more times than I ever wanted to, and decided that I wanted off.
A Steam key was provided by PR for the purposes of this review.
READ NEXT: 15 Best Free Horror Games You Should Download
Some of the coverage you find on Cultured Vultures contains affiliate links, which provide us with small commissions based on purchases made from visiting our site. We cover gaming news, movie reviews, wrestling and much more.

Verdict
Re:Turn really needs to decide whether it wants to be a game or a book. It may have some nice ideas and is certainly easy on the eye, but it's sorely lacking in execution.