Which Nintendo console is truly the best of all time? Is it the groundbreaking Nintendo Entertainment System? Should it be the underrated GameCube? Maybe the honors belong to one of Nintendo's iconic handheld systems. A strong argument can be made for almost every system released since this 130+ year-old company got into the home video game market at the end of the 1970s. Even some of the console maker's relative failures benefit from hindsight and a fantastic library of games.
Of course, there are also some notorious disasters from a critical and commercial standpoint. All of it ultimately paints a fascinating impression of a company that has been making entertainment products for well over a century. We're going to consider all of it in our ranking of almost every Nintendo console, excluding only the Color TV Game, the Japanese counterparts to the NES and SNES, some Nintendo handhelds that are basically the same as something else we've ranked (the 2DS being one of those), and the Game & Watch series, as then you'd basically be ranking individual games. A variety of factors will be used in this ranking, such as the lifespan of the console, its sales, the cultural impact of the system, and certainly the quality of the library of games.
No matter what, the best Nintendo console will have to beat some of the most popular video game systems of all time.
14. Pokémon Mini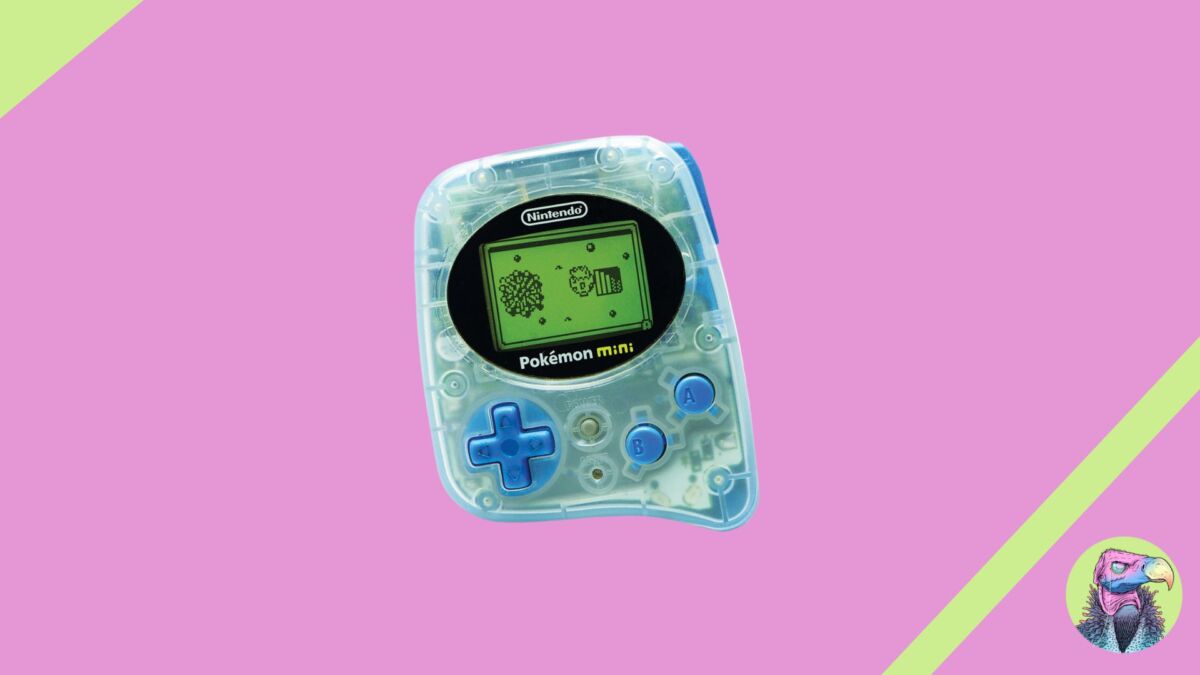 | Console | Manufacturer | Release Date | Sales |
| --- | --- | --- | --- |
| Pokémon Mini | Nintendo | November 16, 2001 (NA) | N/A |
If nothing else, the Pokémon Mini showed just how deliriously popular Pokémon had become after being released to Game Boy less than five years earlier. The Pokémon Mini saw a limited rollout in North America, followed by larger releases elsewhere, including PAL regions and Japan. A total of 10 games were made for what is still Nintendo's smallest handheld console, and yes, all of them were indeed Pokémon centric. Covering a surprisingly wide range of genres, you had such titles as Pokémon Puzzle Collection, Togepi's Great Adventure, Pokémon Race Mini, and Pokémon Tetris (the one developed personally by Nintendo).
How did it do? Brace yourself, but not great. The notion of what was effectively a toy with interchangeable cartridges was an interesting idea from Nintendo, and it made further sense to capitalize on their monster-catching license to print money. The Pokémon Mini was never designed to compete with other consoles. Indeed, the Game Boy Advance was released the very same year. Yet despite all of that, the console seemingly sold very poorly, and many recall the system being a fixture of bargain bins for years after the roughly 12 months of support Nintendo gave it.
The Pokémon Mini is not without its fans, including a homebrewing community and those who appreciate the motion controls that were ahead of their time. Unfortunately, when it goes up against the rest of Nintendo's console library, it doesn't get very far.
13. Virtual Boy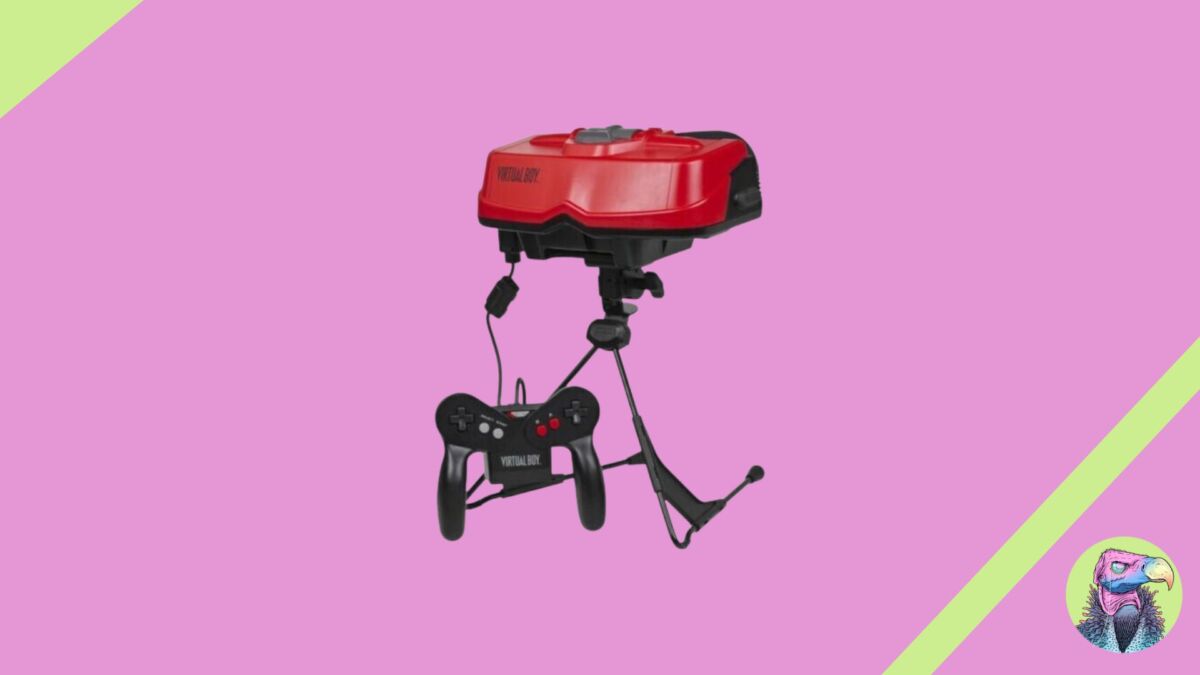 | Console | Manufacturer | Release Date | Sales |
| --- | --- | --- | --- |
| Virtual Boy | Nintendo | July 21, 1995 (JP) | 770,000 |
The infamous Virtual Boy. Is it really the worst Nintendo system of all time? No. The Pokémon Mini is. Then is it secretly a diamond in the rough, a system that was simply ahead of its time? Mostly no. But with the benefit of looking back, we can at least appreciate the incredible uniqueness of a console that promised to bring 3D gaming into our homes in 1995. Sure, games like 3D Tetris and Mario Clash were entirely in red monochrome, which was not something people really wanted to stare at, but that was only the beginning of the Virtual Boy's woes.
Even the best games (Virtual Boy Wario Land is a genuinely good title) suffered from a variety of logistical issues. There was no two-player option, uncomfortable controls, and the head-mounted display was a nightmare in every possible way. Even the most intriguing titles suffered from the very real fact that playing for more than 15 minutes could lead to migraines and dizziness.
These qualities caused the Virtual Boy to sell poorly, receive the worst console reviews of Nintendo's life, and die within six months of release. Yet the ambition of the whole thing deserves some appreciation. There were some compelling games, as well, and the technology itself was not without potential. It just wasn't nearly enough to save the doomed Virtual Boy.
12. Wii U
| Console | Manufacturer | Release Date | Sales |
| --- | --- | --- | --- |
| Wii U | Nintendo | November 18, 2012 (NA) | 13.56 million |
Until the Wii U came along, the Virtual Boy was the go-to punching bag for discussing Nintendo's various follies through the decades. The Wii U is certainly not without a very devoted fanbase. Unfortunately, poor sales figures, an arguably lackluster variety of games, a middling marketing campaign, shoddy controller technology, and other factors all led to the Wii U being considered by and large a massive failure. It's a bit better regarded these days, but there's little argument to be made against the long list of issues people had with this fascinating, frustrating misfire.
The Wii U followed the commercial and critical powerhouse that was the Wii. At least initially on paper (apart from the rather confusing name for parents), everything sounded like an intriguing evolution of the concepts Nintendo had introduced with the Wii. The Wii U had so much momentum on its side, which may ultimately be the most staggering fact about a system that sold so poorly, Nintendo abandoned it mid-stream for the Switch.
And, well, we all know how that worked out.
We really cannot understate how big of a pain in the ass Wii U's controller was. At best it was very confusing. At worst it was detrimental to enjoying the games themselves. It got little third party support, and it was quite expensive for something not nearly as powerful as other home consoles in that generation.
Yet for all of its abject failures, the system did have games like the original versions of Mario Kart 8 and The Legend of Zelda: Breath of the Wild. Also, obviously there's something to the marriage of portable and home console gaming that Nintendo would eventually perfect.
11. Game Boy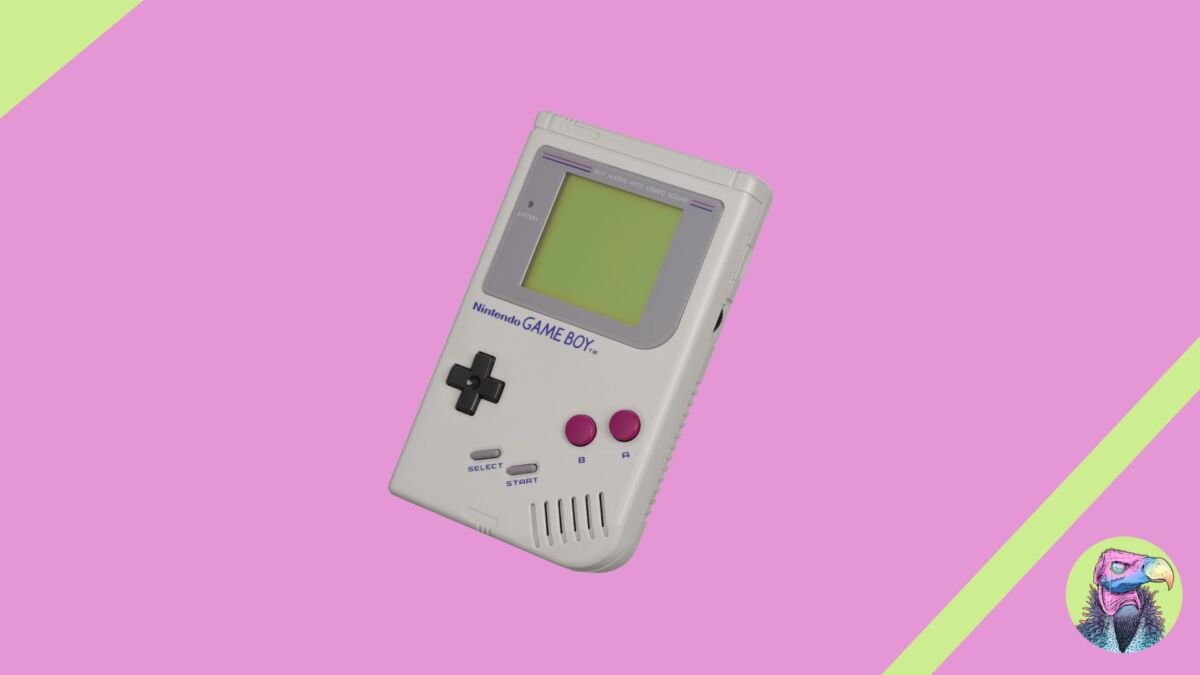 | Console | Manufacturer | Release Date | Sales |
| --- | --- | --- | --- |
| Game Boy | Nintendo | April 21, 1989 (JP) | 118.69 million (inc GBC) |
It should be said that everything from this point on is pretty great overall.
If cultural impact was our only consideration, the Game Boy would quite possibly claim our fourth or even third sport on this ranking. While handhelds existed before the Game Boy, nothing had truly struck a chord with consumers. The Game Boy blew open the doors of what portable video games could accomplish, and it did so almost immediately with fiendishly addictive games like Tetris, as well as some of the strangest Mario titles ever made.
The hardware for the Game Boy was certainly limited, but simplicity can carry you a long way if you can keep things fun. The Game Boy did this in no uncertain terms, selling over 118 million copies (when combined with the Game Boy Color) over its extraordinary, industry-defining lifespan. Technically superior rivals like the Sega Game Gear and Atari Lynx couldn't touch the Game Boy and tech that was years older than the system itself.
This success for the Game Boy really just came down to Nintendo's portable darling having dozens of games that were better than most of what the competitors were pumping out. Then there's a long list of games that were relative masterpieces, creating not only a viable market for handheld gaming, but also a brand name that people remember fondly 30+ years later. Game Boy classics include such titles as Pokémon Red, Blue, and Yellow, Kirby's Dreamland, Wario Land 3, Metroid II: Return of Samus, and more.
The Game Boy at times was a perfect complement to the NES and later the SNES, yet it was also very important by itself. Some might be tempted to rank it higher than we have among all of Nintendo's consoles, and it's easy to understand why.
10. Game Boy Color
| Console | Manufacturer | Release Date | Sales |
| --- | --- | --- | --- |
| Game Boy Color | Nintendo | October 21, 1998 (JP) | 118.69 million (inc GB) |
The Game Boy Color is essentially a continuation of the Game Boy, but since games were developed specifically for the former, it does get to stand on its own. Some would say it stands taller than its predecessor, even though the original Game Boy is arguably more groundbreaking and has a larger list of recognizable classics.
Yet the Game Boy Color could play all those games in a form better than the 1989 original. Everything looked and sounded superior in a considerably lighter, longer-lasting package. On top of that, the Game Boy Color received excellent games like Shantae, Super Mario Bros. Deluxe, Wario Land 3, Oracle of Ages/Seasons, and Pokémon Gold/Silver/Crystal, while also providing the best way to play the original Pokémon games — actually putting the colors that their names represent into the game.
The Game Boy Color delivered on its promise of presenting old and new games in color. There's a difference between simply achieving that and using new technology to create something that was truly special. Many GBC exclusives are still remembered fondly to this day, including a unique port of Dragon Warrior III and a side-story for Metal Gear Solid that's supremely underrated. There's ample evidence here that the system did much more than simply rely on the Game Boy catalog and call it a day, although being able to play GB classics didn't hurt the Color lasting for five full years, taking the Game Boy as a whole to a lifetime few systems have enjoyed.
9. Wii
| Console | Manufacturer | Release Date | Sales |
| --- | --- | --- | --- |
| Wii | Nintendo | November 19, 2006 (NA) | 101.63 million |
We're not saying the Wii is a bad system, even if its placement here on the ranking might give you that impression. Utilizing unique motion control through its Wii remote controller, Nintendo cracked open a style of playing that for a time was so popular, you were playing digital bowling with Grandma. Nintendo took full advantage of the Wii's popularity, releasing some truly ambitious, all-time classic games. The Wii also offered players the retro option of exploring hundreds of classic titles in its virtual store, helping it to become the seventh best-selling console of all time.
The system may have suffered from a number of duds, and no one is going to say the Wii remote was not extremely frustrating at times, even under the best circumstances with the games custom-designed for it. Yet these negatives are outweighed by the sheer volume of all-time classics that were released to the Wii. From the Metroid Prime trilogy, to Super Mario Galaxy, and including heavyweights like Okami and what is probably the best version of Resident Evil 4 ever released, Wii fans ate well for a very long time.
So, its place here is simply a testament to how close this ranking really is. It's also true that the Wii was also home to some of the worst games ever made and became bloated and frustrating with the glut of shovelware that choked the system at times. Those things conspire to keep the Wii from going a little higher, something that even megafans of Pirates: The Hunt For Blackbeard's Booty must admit.
8. Nintendo DS
| Console | Manufacturer | Release Date | Sales |
| --- | --- | --- | --- |
| DS | Nintendo | November 21, 2004 (NA) | 154.02 million |
Shedding the Game Boy moniker forever, Nintendo went big with the DS in 2004. Dual screens and a foldable design spoke to Nintendo's desire to try and do something truly different for the next stage in the evolution of handheld games. What really helped the DS become the 2nd best-selling console ever was backwards compatibility with a strong launch title offering. The games would only get better as the DS started picking up momentum.
Pokémon HeartGold & SoulSilver, Grand Theft Auto: Chinatown Wars, The World Ends with You, Mario & Luigi: Bowser's Inside Story, and Animal Crossing: Wild World are just a few of the top-tier games the DS saw between 2004 and 2011. Everything about the handheld was a bit of a gamble on Nintendo's part, particularly the fact that the DS had unique features like a touchscreen, and that gamble paid off. The Nintendo DS Lite and various versions of the Nintendo DSi offered slimmer versions of the same thing, with other benefits that allowed the DS to enjoy a very long run at the top of its market.
For the Nintendo DS, there's plenty of innovation to be found here, but also a deep leaning on what Nintendo has known to be effective with its games and characters in the past. That balance doesn't always work out for them, but it came together in spectacular fashion with the DS.
7. 3DS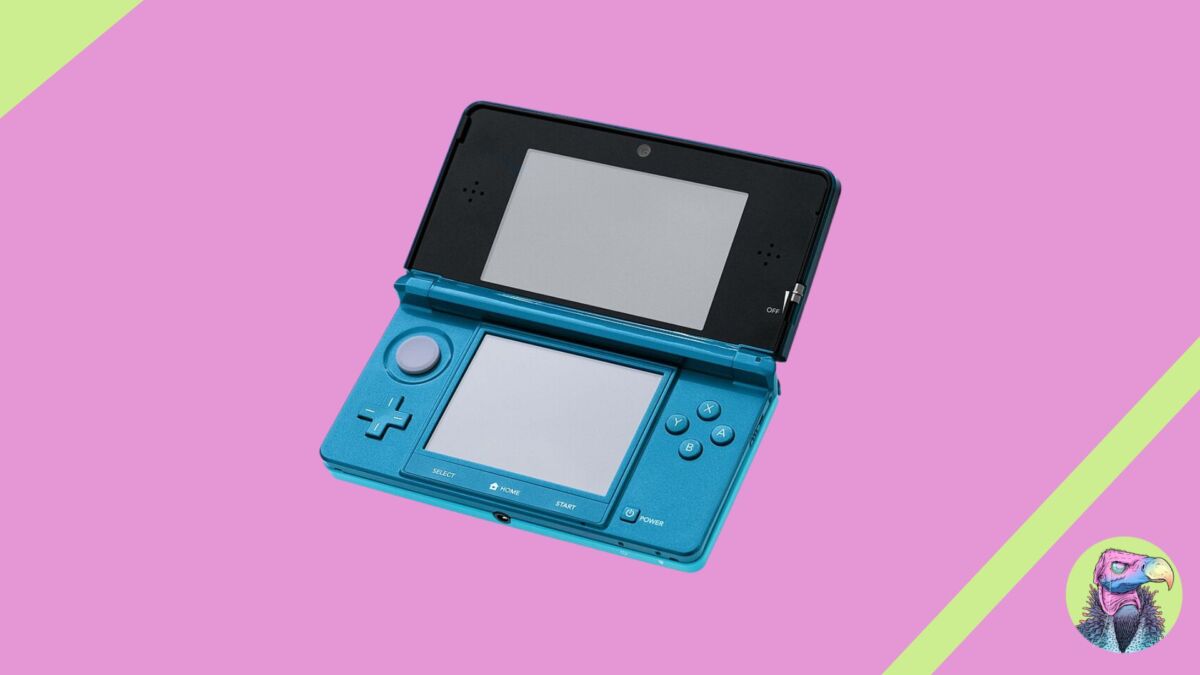 | Console | Manufacturer | Release Date | Sales |
| --- | --- | --- | --- |
| 3DS | Nintendo | February 26, 2011 (JP) | 75.94 million |
The 3DS was almost another disaster for Nintendo. A high price tag, frustrating 3D tech, and a lack of exciting launch titles almost sank the follow-up to the DS (a 2DS was eventually sold that didn't use the 3D aspects) before it ever really got started. However, Nintendo would turn things around quickly with a dramatic price drop and other strategies that ultimately led to the 3DS being another extremely successful handheld for the company. The system enjoyed a long life, and the list of games that highlight this little powerhouse at its best is a long one.
It wasn't just a lowered price, or the eventual promise of a sprawling virtual library, that helped the 3DS keep Nintendo afloat between the Wii U debacle and the Switch. Games like The Legend of Zelda: A Link Between Worlds, Super Mario 3D Land, and Animal Crossing: New Leaf showed just how much developers were able to get from the system once it got through the launch period. There were also hidden gems like Ever Oasis, Project X Zone, and The World Ends With You to showcase just how varied this handheld truly was.
The 3DS also brought players together in one of Nintendo's best efforts to adopt something that it had traditionally struggled with: online play. It's easy to see with even a glance through its history why so many still wish the 3DS was receiving support from Nintendo, even if the stylus pen and other gimmicky elements of the hardware (like the 3D effect itself) were sometimes profoundly annoying.
6. Nintendo 64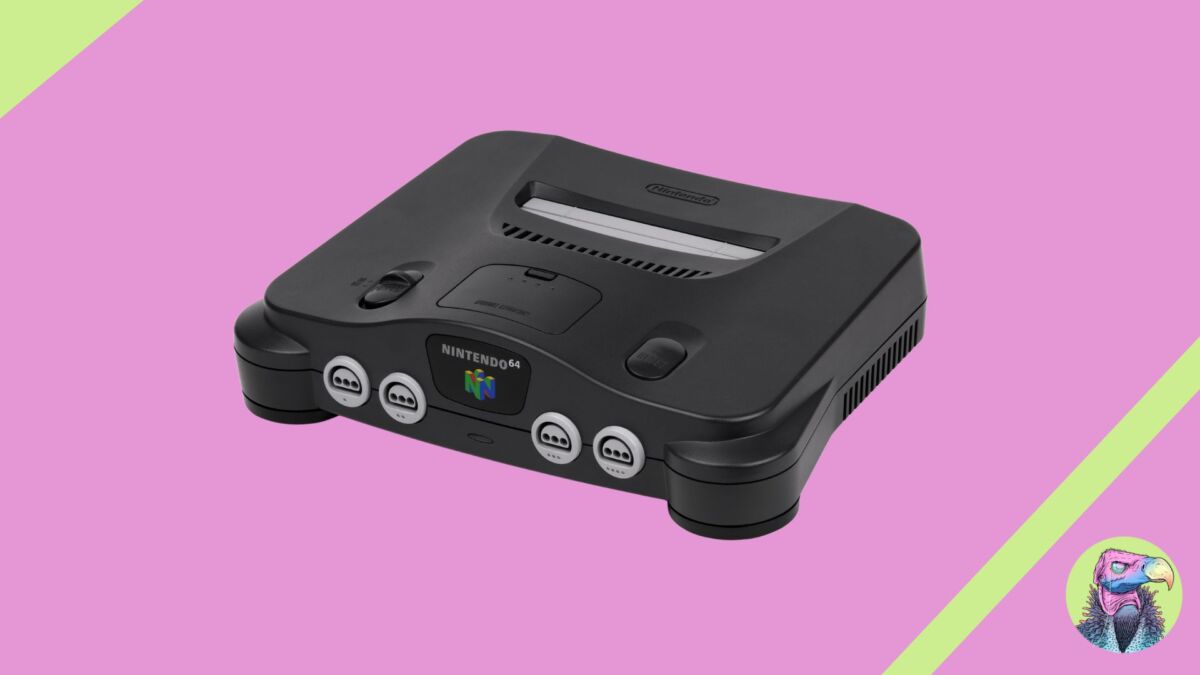 | Console | Manufacturer | Release Date | Sales |
| --- | --- | --- | --- |
| N64 | Nintendo | June 23, 1996 (JP) | 32.93 million |
Another console from Nintendo with a fairly rocky start, the Nintendo 64 is today largely celebrated as one of Nintendo's more underrated consoles. The system was dominated by the PlayStation, but its run was seen then as now as a very respectable one, bolstered by the fact that even if the N64 had an extremely small library, many of those games were bangers.
Multiplayer hits like Goldeneye and Mario Kart 64 were part of an offering that also featured Mario 64, The Legend of Zelda: Ocarina of Time, and some of the best pro wrestling games ever released up to that point. No console is going to survive on its manufacturer's reputation alone, and the N64 kept chugging along on the strength of titles that many fans still enjoy playing.
The Nintendo 64 didn't surpass Sony's juggernaut first effort on the console market, but its array of exclusives, as well as the rampant success of Pokémon, created a situation where that didn't seem to matter. The controller was, well, certainly a choice, but genuinely great games used its unique size and layout effectively. There were some serious duds released to the console, but the N64 offset that with Kirby 64, Diddy Kong Racing, Perfect Dark, and others.
Nintendo would struggle further for sales (even more unfairly) with the GameCube, but the N64 had enough going for it to keep the company competitive beyond the nineties and into the new millennium.
5. Game Boy Advance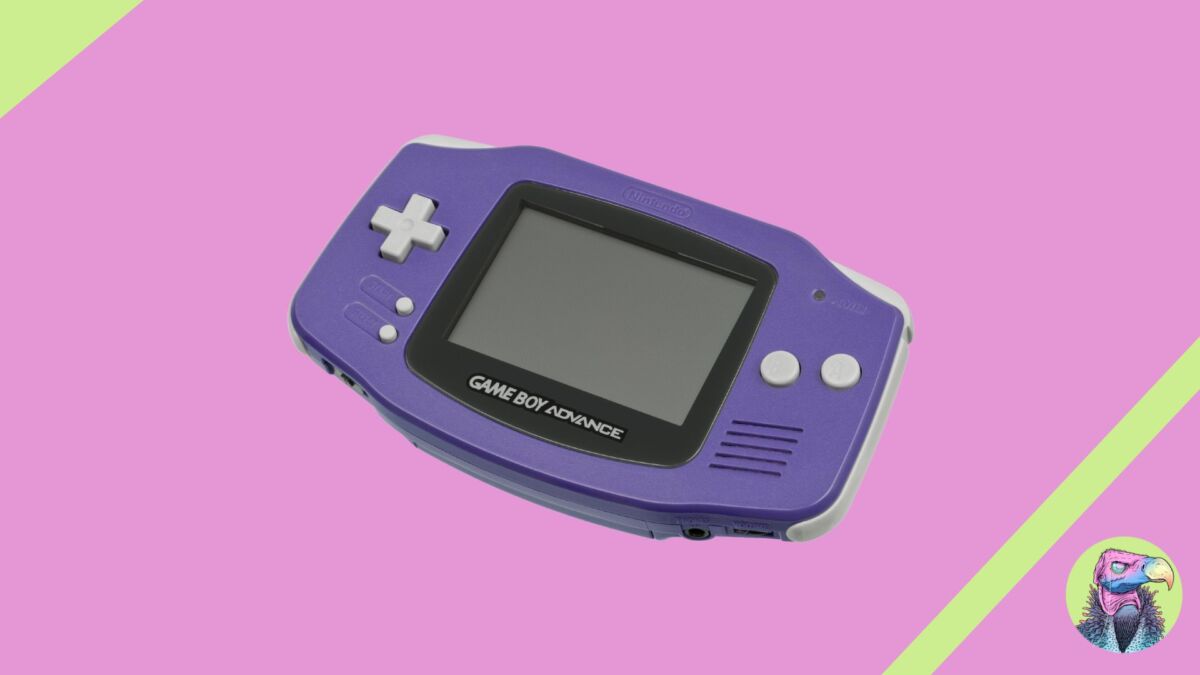 | Console | Manufacturer | Release Date | Sales |
| --- | --- | --- | --- |
| Game Boy Advance | Nintendo | March 21, 2001 (JP) | 81.51 million |
Even cruddy lighting didn't stop the Game Boy Advance (which Nintendo would eventually fix with the Game Boy Advance SP) from becoming another win for Nintendo, who continued to control much of the handheld market throughout the 2000s. Released in 2001, the Game Boy Advance would prove to live up to its name, offering games that were lightyears ahead of what we had seen with the Game Boy and Game Boy Color.
A huge launch library (especially if you lived in Japan) helped the GBA to establish itself quickly with releases as powerful as those you'd find on the SNES. Castlevania: Circle of the Moon, Super Mario Advance, Rayman Advance, and Tony Hawk's Pro Skater 2 were all part of the GBA's successful launch, and the system would benefit further from various forms of internal and third-party support.
The Game Boy Advance was particularly popular with JRPG fans, featuring several stellar Final Fantasy ports, Golden Sun, and even tactical strategy games like Advance Wars. Meanwhile, Mario Kart: Super Circuit, the Super Mario Advance series, and The Legend of Zelda: The Minish Cap compile the long list of reasons why many were willing to overlook the lighting issues.
The Game Boy Advance was also lightweight with a good button layout. That last part might explain why so many games were able to push this hardware to do some of the most extraordinary things people had ever seen on a portable.
4. Nintendo Entertainment System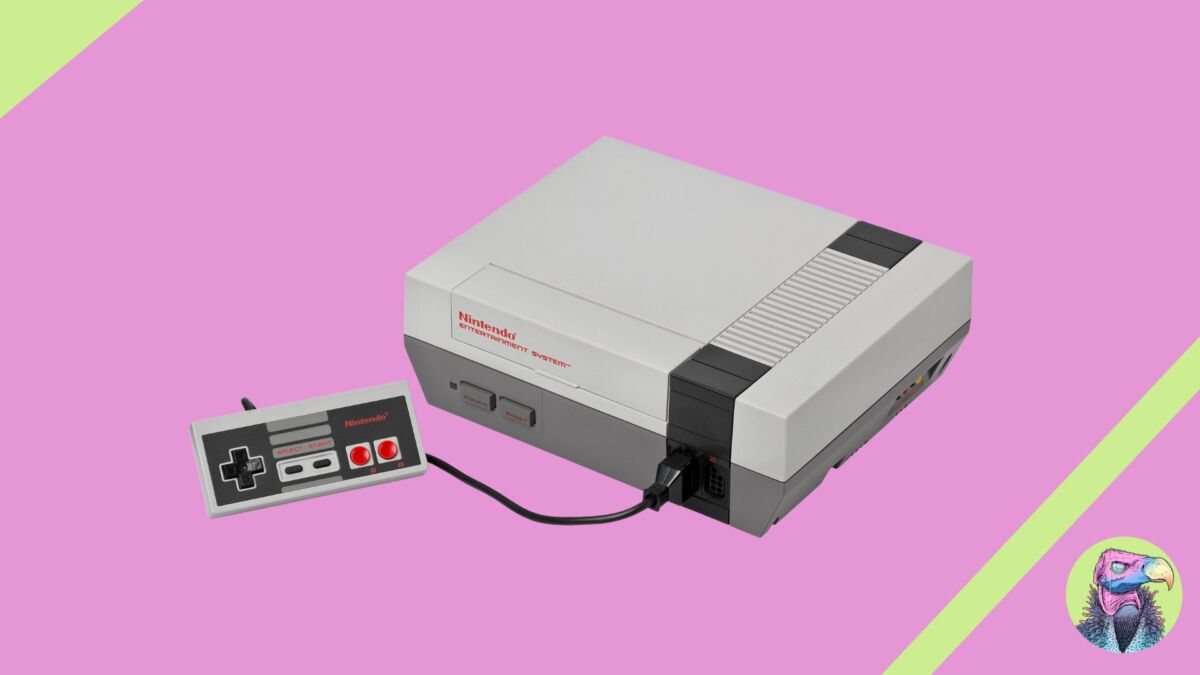 | Console | Manufacturer | Release Date | Sales |
| --- | --- | --- | --- |
| NES | Nintendo | October 18, 1985 (JP) | 61.91 million |
As far as many retro gaming fans are concerned, the video game industry hit its peak with the Nintendo Entertainment System. Nostalgia is a powerful force, but it's hard to argue with everything the NES accomplished from its original, flawed 1983 Japan-exclusive form (released there as the Famicom, the system underwent some pretty dramatic changes between 1983 and its 1985 US launch). Once the NES found popularity with the west, supported by the industry-changing Super Mario Bros., Nintendo never looked back.
While the NES was obviously limited in its 8-bit capabilities, developers like Capcom, Konami, Sunsoft, and Nintendo themselves tapped into a deep well of creative potential with some of the best video games ever made. There were certainly more than a few bombs in the 1300+ strong game library of the NES, not to mention terrible peripherals, but none of that changes how much this system changed its industry. Nintendo became a powerhouse. Mario became an icon practically overnight. Numerous franchises launched here are still going strong today. Many of these games are still lauded as genuinely fun classics, such as Super Mario Bros. 3, The Legend of Zelda, Mega Man 1-6, Ninja Gaiden, Castlevania, and on.
There's no question that the NES is as beloved as ever. Its age is obviously apparent 40 years on from its original release, but that hasn't hurt the magic that it can still provide.
3. GameCube
| Console | Manufacturer | Release Date | Sales |
| --- | --- | --- | --- |
| GameCube | Nintendo | September 14, 2001 (JP) | 21.74 million |
It's unfortunate that the GameCube was crushed by the PlayStation 2, and even narrowly outsold by the original Xbox. The system is now celebrated for sporting a fantastic controller, beautiful graphics and sound, and a deeper-than-you-might-suspect library that included Super Smash Bros. Melee, Mario Kart Double Dash, Pikmin, Viewtiful Joe, Super Mario Sunshine, The Legend of Zelda: The WindWaker, and many more. The GameCube may not be as popular as its rivals, but it provided a dedicated and still formidable fanbase with a lot to enjoy over the course of several years.
Games like Luigi's Mansion and Paper Mario: The Thousand-Year Door proved that Nintendo could do new, interesting things with their established characters. These hits would sustain the company through a darker period, but looking back, it's easy to forget that many began to wonder if Nintendo had lost their relevancy to companies like Microsoft and Sony, especially as they seemed unwilling to embrace DVDs and online play. Time proved this wrong, and we can trace the many strong sellers and cult classics that made the GameCube unlike anything Nintendo did before or has done since.
The GameCube wasn't and still isn't for everyone, but its fans continue to celebrate a system that proved to be full of gratifying surprises. Exclusivity didn't hurt either, as most of the best GameCube games were only available on Nintendo's console. You could even get an accessory that allowed you to play Game Boy Advance games on the cute little box. If library quality and versatility counted for everything, the GameCube would be number one.
2. Switch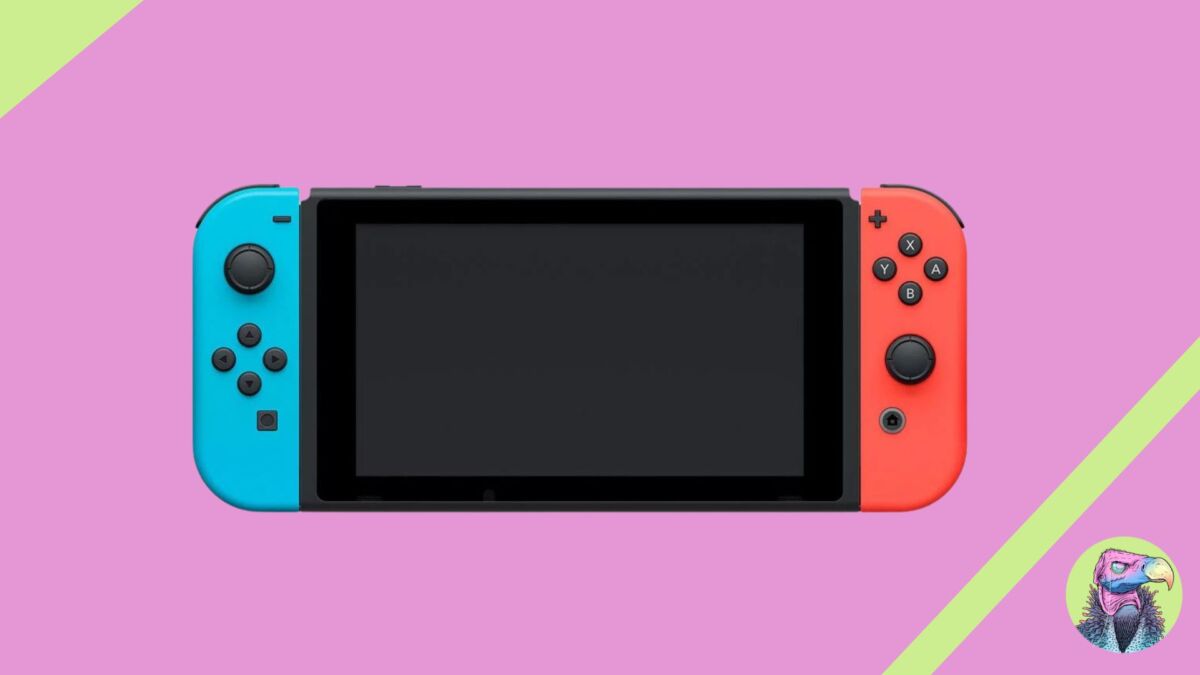 | Console | Manufacturer | Release Date | Sales |
| --- | --- | --- | --- |
| Switch | Nintendo | March 3, 2017 (WW) | 132.46 million (September 2023) |
Nintendo quite frankly needed a miracle after the Wii U bombed so badly that it seemingly almost killed the company. Enter the Switch.
We can look at several reasons why the Switch is one of Nintendo's greatest triumphs. The ease with which you can switch between home or portable gaming. A library of more than 12 thousand games from Nintendo themselves, indie darlings, third party powerhouses, and others. On the Switch you can find not only almost every great game released for the ill-fated Wii U (Mario Kart 8, The Legend of Zelda: Breath of the Wild), but dozens of exclusives and ports that are more often than not quite good.
You can play dozens of classics from the NES, SNES, Game Boy/GBA, and even N64 rosters by taking advantage of Nintendo Switch Online's more premium tiers. Online play itself is by far the easiest it's ever been on a Nintendo platform, and while you should probably not use the Switch for competitive play, it's the perfect pick for party fun. Quite frankly, on a list that includes Super Mario Odyssey, Metroid Dread, Animal Crossing: New Horizons, Super Mario Bros. Wonder, Kirby and the Forgotten Land, Pikmin 4, Hades, and others, there's something for literally every gamer taste conceivable.
Nintendo is still a serious competitor in the console wars simply because they continue to deliver a playing experience that appeals to a wide range of people. Sony and Microsoft obviously do that in their own brilliant fashion, but Nintendo still has a stack of games that can't be experienced anywhere else. The Switch proves this better than almost anything else, whether you opt for the original Switch or the updated 2021 OLED edition.
1. Super Nintendo Entertainment System
| Console | Manufacturer | Release Date | Sales |
| --- | --- | --- | --- |
| SNES | Nintendo | November 21, 1990 (JP) | 49.10 million |
The SNES had to prove Nintendo could turn back Sega and the Genesis, while also emphasizing that both the NES and the very resurgence of the video game industry itself wasn't just a flash in the pan. Nintendo even had to deal with parents grumbling about the fact that they suddenly had to shell out some more money for a new console that couldn't even play the old games. The industry was still reestablishing itself when the SNES landed in 1991 (known as the Super Famicom in Japan), building a foundation that is still prevalent today. The Super Nintendo promised an amazing experience with the launch title Super Mario World, but everything else seemed up in the air. Could Nintendo repeat their success?
With gorgeous pixel graphics that are still popular today, incredible soundscapes and soundtracks, and the pound-for-pound the best Nintendo library ever, the answer was a resounding yes. The Super Nintendo stumbled of course, but spent most of its lifetime winning gamers over with The Legend of Zelda: A Link to the Past, F-Zero, Final Fantasy III (VI), Donkey Kong Country, Super Mario Kart, Super Street Fighter 2 Turbo, Mortal Kombat II, and others. The SNES controller was a distinct improvement over the NES original, with new buttons and an overall design that combined comfort with playability in a truly lightweight package.
The Super Nintendo Entertainment System easily justified itself within the first year of its release. It only got better from there. Even a challenge from Sega and the Genesis, which briefly saw Sega turn back Nintendo's 90% dominance of the market, doesn't stop the SNES from being one of the greatest consoles of all time.
Take the entire worldwide Super Nintendo library. That's over 1700 titles. Even if you cut the worst-reviewed games from the list, you're still left with dozens upon dozens of really good games. There's yet another tier from there of games that are still as popular today as they were 20-30 years ago. From the enduring popularity of pixelated graphics, to the numerous SNES games still being played by people today, the Super Nintendo is as relevant as ever.
READ NEXT:  Ranking Every PlayStation Console From Worst to Best
Some of the coverage you find on Cultured Vultures contains affiliate links, which provide us with small commissions based on purchases made from visiting our site. We cover gaming news, movie reviews, wrestling and much more.