The 2000s were a bad time for Walt Disney Animation Studios. Many of their films were turning in disappointing box office results, mostly negative critic reviews, or both. What was once the world's biggest animation company was now being overshadowed by the likes of Dreamworks and even Disney's own Pixar.
However, the 2008 film Bolt began a new era for Disney, one where Disney's animated movies were seeing constant success both financially and critically. With the latest film being Strange World, the Disney Revival Era has given us so many widely celebrated modern animated films, many even proud Academy Award nominees and winners for Best Animated Feature.
However, with fourteen films now in the era, some titles are definitely better than others. Here are all the films from the Disney Revival Era, ranked from worst to best.
14. Strange World (2022)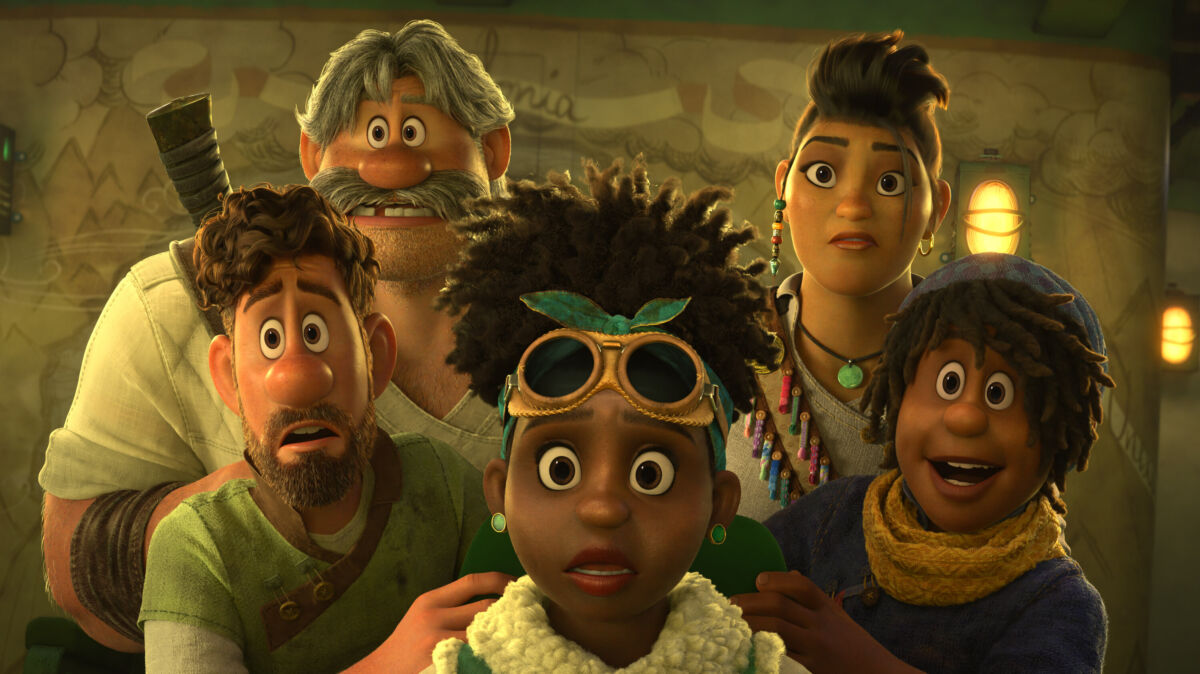 Director: Don Hall
Borrowing heavily from (better) adventure films that came before it, Strange World suffers from a lack of identity — but even newcomers to the genre won't find much here to hold on to. With one-dimensional characters, forced humor, and a predictable storyline, Strange World ends up being largely uninteresting, a film most viewers will likely forget a few days after watching it.
Still, the animation is gorgeous and the voice cast gives a good performance. None of these are enough to elevate the film past mediocre, though, and Strange World seems destined to the same fate as other largely forgotten Disney titles like Atlantis: The Lost Empire and Treasure Planet.
13. Frozen II (2019)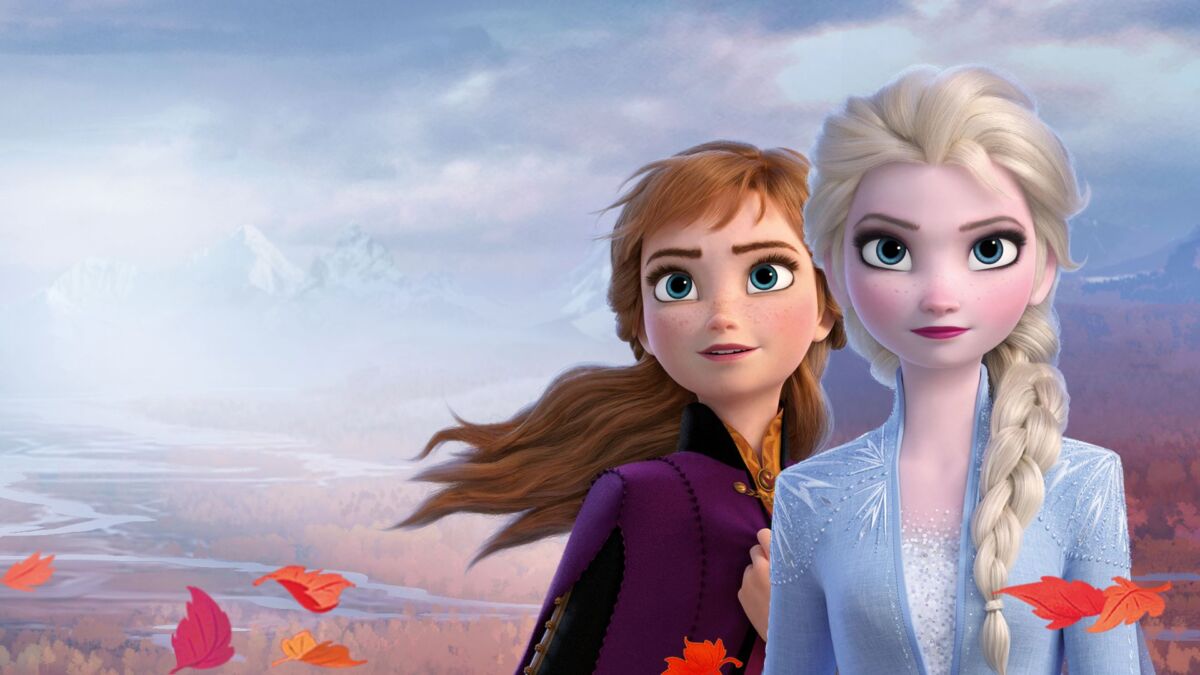 Directors: Chris Buck and Jennifer Lee
It only made sense for Disney to want to make a sequel to their smash hit Frozen, which for more than five years was the highest-grossing animated film of all time. Financially, it worked — Frozen II made even more than its predecessor. Quality-wise, however, Frozen II feels like a gigantic step down from the first film with its messy screenplay, underdeveloped characters, and underwritten songs.
Worst of all, it's just lifeless and dull, which is especially disappointing when you consider how full of life the first film was. While this movie is visually breathtaking and Into the Unknown is a catchy enough song (even if it's no Let It Go), Frozen II is a great example of how, no matter how popular they become, some films are better off left as standalones.
12. The Princess and the Frog (2009)
Directors: John Musker and Ron Clements
There's nothing actively terrible about The Princess and the Frog, but for a film starring Disney's first black princes, their first new princess in 11 years, and a return to 2D animation, this really should've been a better film — or at least, a more memorable one. Unfortunately, The Princess and the Frog just doesn't have enough going for it to leave an impact. It's a fun watch but not one you'll find yourself wanting to return to.
The film's weakest link is definitely its soundtrack — none of the musical numbers are strong enough to get stuck in your head or even just get you toe-tapping while they're being played. However, the film does feature a fun villain (something many of the Disney Revival films lack) and there's just something so refreshing about seeing a modern 2D animated film with this big a budget.
11. Bolt (2008)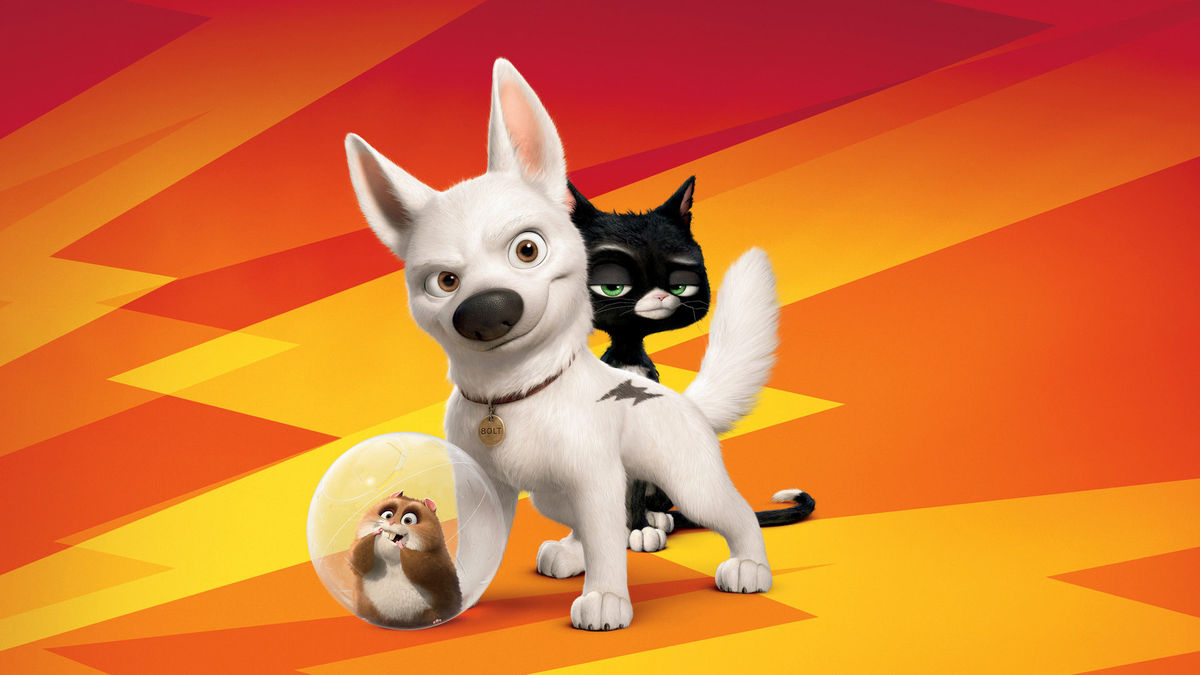 Directors: Chris Williams and Byron Howard
After such a dark age, Bolt felt like a return to form for Disney and a breath of fresh air during its release. However, now that 13 other Revival films have been released, Bolt no longer feels as remarkable as it once did. There's still a good film here, just not a great one. The characters are all cute and likable but Bolt doesn't feel nearly as grand in scale as all the other Revival titles that came after it.
The stakes are relatively low and the storyline rather simple, but while these things make the film feel mild in scope, they also make it feel pleasant, sweet, and warm. Bolt won't blow you away or make a diehard fan out of you, but just like a hug from a dog, it's sure to comfort you and keep you cozy until it's over.
10. Tangled (2010)
Directors: Nathan Greno and Byron Howard
A little too plotless for its own good and featuring nothing new by Disney standards, Tangled has too many meandering moments to really be considered one of the company's best. While there's nothing wrong with a true-blue romance, the animation company already has a great number of fairytale romances, and Tangled pretty much follows their formulas beat for beat.
However, for what it is, Tangled is pretty good. The characters are likable enough, the songs (while not Frozen good) are catchy and hummable, and the film's best moments are pure fairy-tale joy. This movie was released one year after The Princess and the Frog and while the latter movie wasn't strong enough to convince viewers Disney was entering another renaissance, Tangled immediately rectified that and proved that Disney magic was still entirely possible.
9. Ralph Breaks the Internet (2018)
Directors: Rich Moore and Phil Johnston
Having this film take place on the internet instantly makes it the most dated Disney Revival entry so far, but since the first Wreck-it Ralph was already rather dated anyway, why not have its sequel set firmly in the 2010s? Devoid of any TikTok or Roblox references, Ralph Breaks the Internet already feels slightly out of the zeitgeist.
However, if you were there during its release, the film was either a simultaneous celebration and parody of internet culture or a blatant example of Disney pandering to the mass demographic. For people along for the ride, though, Ralph Breaks the Internet delivers well in terms of fun and laughs, even if it requires some serious suspension of disbelief in order for it to work.
This sequel also has some emotional weight to it, telling the story of having to say goodbye to some friendships in order to find your path and grow as an individual.
8. Big Hero 6 (2014)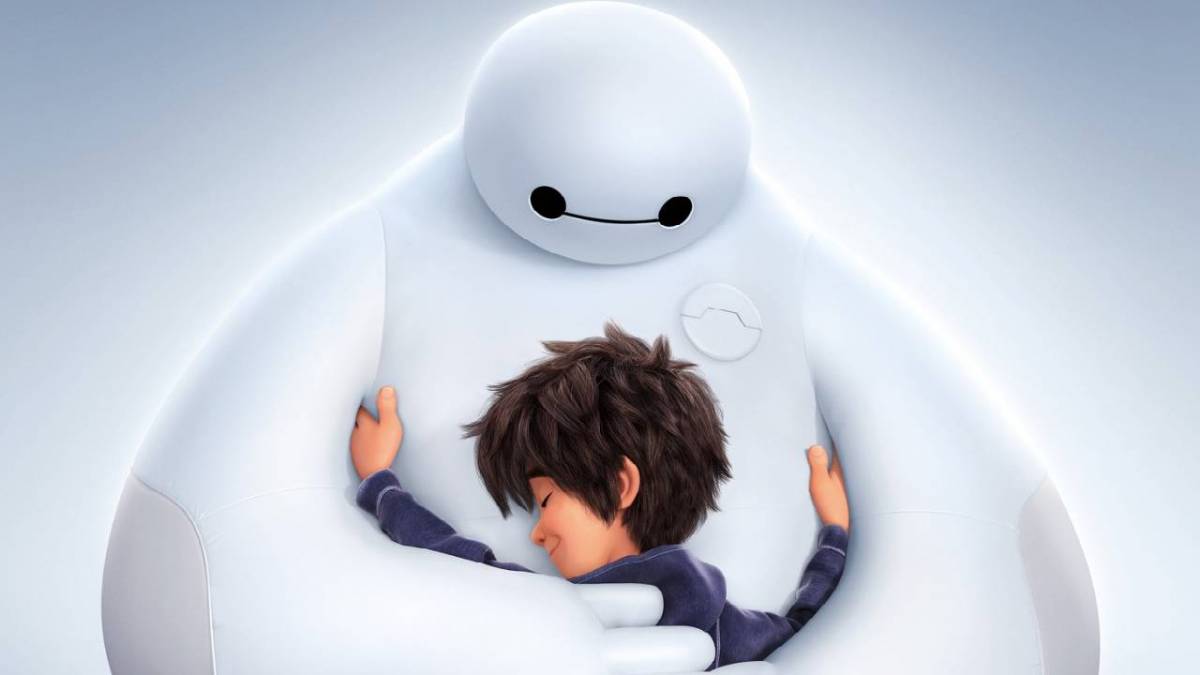 Directors: Don Hall and Chris Williams
If this list was based on comedy merits alone, Big Hero 6 would be number one. This is easily Disney's funniest film since The Emperor's New Groove. Of course, Big Hero 6 attempts to do more than just make you laugh — it wants to tell an exciting and emotional story as well.
While certainly not unsuccessful at this, many of the things Big Hero 6 attempts to do had already been done by previous Disney Revival films, so not only does the film no longer feel fresh, it also feels largely predictable. There are no surprises here — any well-cultured Disney fan will see the majority of the plot points coming from a mile away.
There's also the fact that despite being called Big Hero 6, the heroes outside of Hiro and Baymax feel largely underdeveloped and one-dimensional. Big Hero 6 could've greatly benefited from more screen time with its side characters, but Hiro still makes for a compelling protagonist, the emotional moments work well, and the film is especially hilarious.
7. Wreck-It Ralph (2012)
Director: Rich Moore
There are many fans of this film still bitter that it lost to Brave for Best Animated Feature at the Academy Awards. Justifiably so — Wreck-It Ralph was easily the best out of all the animated films nominated, especially since it had so much creativity packed into it.
You don't have to be a gamer to enjoy this one, although it certainly helps. Wreck-It Ralph's imagination shines brightly through its cast of colorful characters, inventive world-building, and imaginative ways of how life inside an arcade operates.
Most of all, though, Wreck-It Ralph is a sweet and affecting tale about friendship and self-acceptance. Anyone who's ever felt like an outcast should see themselves deeply in this film, and the message about celebrating who you are and finding friends who love you for who you are too is a message greatly worth celebrating. Unfortunately, Wreck-It Ralph has a few too many aimless and meandering moments to rank higher on the list.
6. Winnie the Pooh (2011)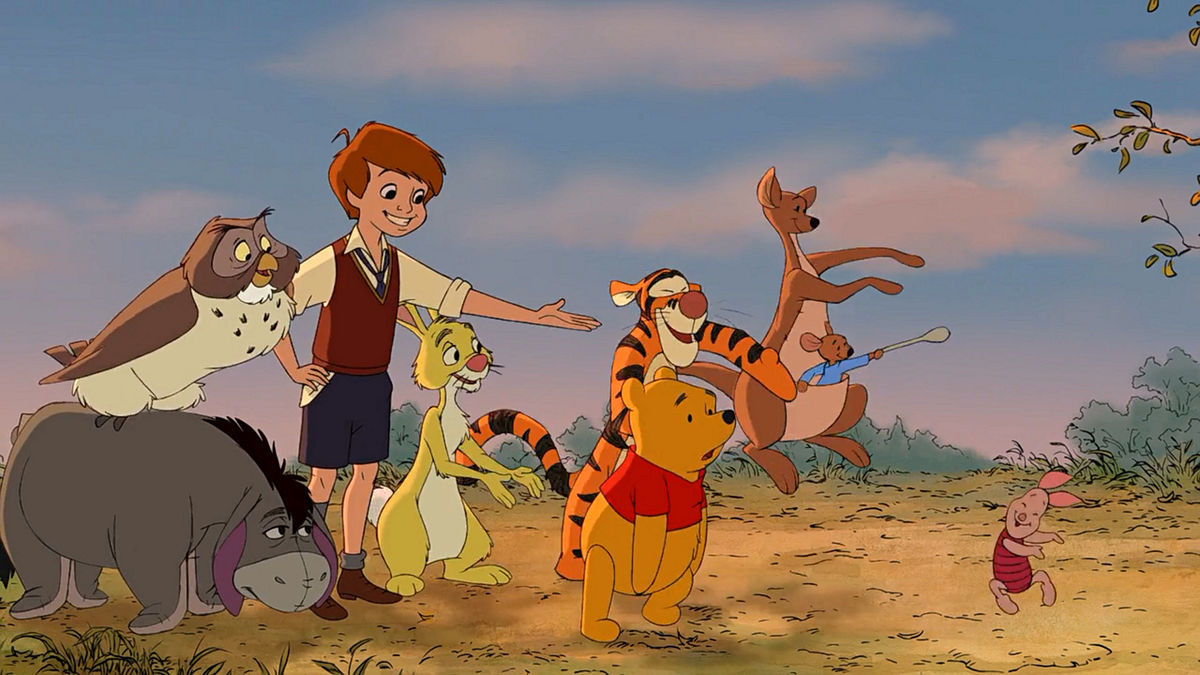 Directors: Stephen J. Anderson and Don Hall
After the success of Tangled, another theatrical Winnie the Pooh film was the last thing anyone could've expected from Disney, but the end result is a truly warm and pleasant surprise. Your enjoyment of the film will largely depend on your enjoyment of the Winnie the Pooh characters in general, but if you have a soft spot for the Hundred Acre Wood gang, this film is sure to tug at those nostalgic heartstrings.
Sadly, Winnie the Pooh was the first Disney Revival film to really be a box office disappointment. A rather undeserved one, too, although it certainly didn't help that this film was competing against Harry Potter and the Deathly Hollows – Part 2.
All the same, Winnie the Pooh is deserving of a watch due to its whimsical and feel-good nature, as well as its lush animation and often successful humor. It's really short, too — at only 63 minutes long, the film is a simple and sweet treat that doesn't ask too much of your time.
5. Raya and the Last Dragon (2021)
Directors: Don Hall and Carlos López Estrada
Releasing the same year as Encanto doomed Raya and the Last Dragon in the long run. While nobody really expected Encanto to be the gigantic hit that it was, this also meant that for 2022, most people would celebrate Encanto greatly and push Raya and the Last Dragon to the side.
This feels quite unfair because, while not as great as Encanto, there is a really good film in Raya and the Last Dragon. It's a well-crafted, empowering film with plenty of thrills and visual prowess to offer. Unfortunately, Raya and the Last Dragon is at its weakest when it's trying to be funny.
While Disney films are usually known for their comedic nature, this really should've been left as a serious fantasy-adventure film, and the need for humor shows a slight lack of confidence from the filmmakers. Still, Raya and the Last Dragon should please fantasy fans both young and old — and deserves much better than being so quickly forgotten.
4. Encanto (2021)
Directors: Jared Bush and Byron Howard
While it wasn't a big success at the box office, Encanto's release on Disney+ skyrocketed its popularity and just about made it the next Frozen. Even if you haven't seen the film, you know its songs — We Don't Talk About Bruno, Surface Pressure, and What Else Can I Do? are extremely popular numbers and the soundtrack is deservedly successful. As a musical film, Encanto is largely memorable with its catchy tunes and beautifully animated song segments.
Thankfully, Encanto is more than just a successful musical — it's all-around just a successful film. It's imaginative, colorful, gorgeous to look at, and is even quite the tearjerker. There are a lot of characters here, though, and while it isn't as clumsily handled as Big Hero 6, it also means there just isn't enough time to develop all the characters in a way that's completely satisfying.
Still, the film does right by its main characters, and its themes about family and identity are sure to strike the right chords with many of its viewers.
3. Moana (2016)
Directors: John Musker and Ron Clements
An emotionally affecting film about friendship and self-discovery, Moana succeeds largely thanks to its title character. Moana herself as a protagonist is easy to root for and her journey of finding out who she is and what she's capable of is sure to resonate with anyone who's ever felt at odds with themselves.
Unfortunately, the film has a rather weak first act and doesn't truly pick up until she meets Maui, but after that, Moana is a non-stop fun and emotional ride. The animation is also jaw-dropping at times and the soundtrack is terrific, with songs like We Know the Way and I Am Moana being particular stand-outs.
As a coming-of-age, Moana works fantastically. The title character's growth and development is well-done and very affecting. While the film isn't totally solid from beginning to end, that doesn't stop Moana from being well worth a watch.
2. Frozen (2013)
Directors: Chris Buck and Jennifer Lee
The hype surrounding Frozen was well-deserved. With deeply empathetic and likable characters, fantastic animation, and songs so memorable the soundtrack is still being celebrated more than 9 years later, this movie remains a prime example of what it means to be a modern classic.
Its first and third acts are definitely its strongest points, being so well-crafted as to have near zero fat in them, but even its jokey second act is so funny and high-energy that it's still greatly enjoyable.
Much like the great Disney classics of the 90s like The Lion King and Beauty and the Beast, Frozen has this je nes sais quoi that makes it so timeless — the more you watch it, the better and better it gets.
It should also be noted that this is the second Disney princess movie (Brave being the first) where the princess doesn't end up with a man, and this focus on non-romantic love over romantic love makes the film even more worth celebrating.
1. Zootopia (2016)
Directors: Byron Howard and Rich Moore
Both timeless and timely, Zootopia was a genuine surprise during its release. It had a (very) early March release, whereas most Disney films get released during summer or near the holiday season. It also came out the same year as Moana, the film everyone thought would be the more successful of the two.
Zootopia, however, not only made more money than Moana, it was also more critically lauded, holding an impressive 98% on Rotten Tomatoes. Its themes definitely helped its popularity grow through word of mouth, but even that aside, Zootopia is still a fantastic film with beautiful animation, charming characters, clever humor, and interesting world-building.
A lot of love, care, and effort was put into the making of this movie — there are so many tiny details that make this world feel more real and both Judy Hopps and Nick Wilde make for easily rootable main characters. Zootopia is an absolute blast from start to finish, all topped off with great messages about inclusion and recognizing our own prejudices.
READ NEXT: Ranking the Jaws Movies From Worst To Best
Some of the coverage you find on Cultured Vultures contains affiliate links, which provide us with small commissions based on purchases made from visiting our site. We cover gaming news, movie reviews, wrestling and much more.