Animal Crossing is one of Nintendo's flagship titles, with its most recent installment, New Horizons, en route to becoming the best-selling Switch game of all time. The series first started in 2001 and now contains five main titles and three spin-offs (four if you count Plaza, a discontinued social networking service).
There are a lot of gems in the franchise, but there are also a few bad eggs that certainly leave a bad taste in your mouth. Here we'll be ranking the Animal Crossing games from worst to best to help you decide which entries are worth playing.
Animal Crossing Games Ranked
8. Animal Crossing: Amiibo Festival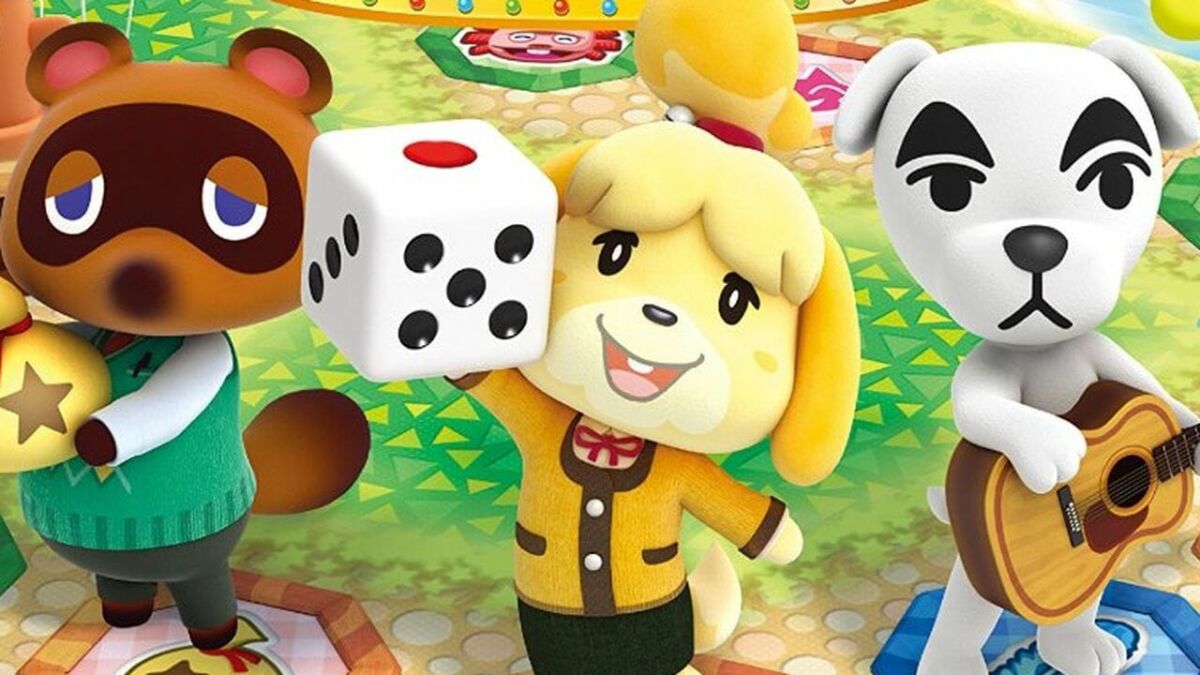 Developer: Nintendo, NDcube
Publisher: Nintendo
Platforms: Nintendo Wii U
Animal Crossing: Amiibo Festival is essentially a Mario Party game without the fun and hecticness, falling short on pretty much all aspects except its visuals. The virtual boards are dull and unimaginative, which makes them a chore to play through.
While the Mario Party series has some fantastic minigames, this isn't the case for Amiibo Festival, as the majority of the games are unenjoyable and repetitive.
At the time of the game's release, amiibo were all the rage, and Amiibo Festival primarily feels like a way to cash in on this. The game requires at least one Animal Crossing amiibo to play, and if you want to experience everything in the game, you'll also need to pick up at least one pack of amiibo cards.
Furthermore, if you want to unlock more characters, you'll need to purchase their respective amiibo, otherwise, you're limited to playing as a generic villager. The game is pretty much an advertisement for amiibo, making it feel cheap despite its hefty $59.99 price tag at launch.
Unless you're interested in playing every Animal Crossing game or have a sizable collection of amiibo figurines already, Animal Crossing: Amiibo Festival doesn't hold a candle to other entries in the series.
7. Animal Crossing: Pocket Camp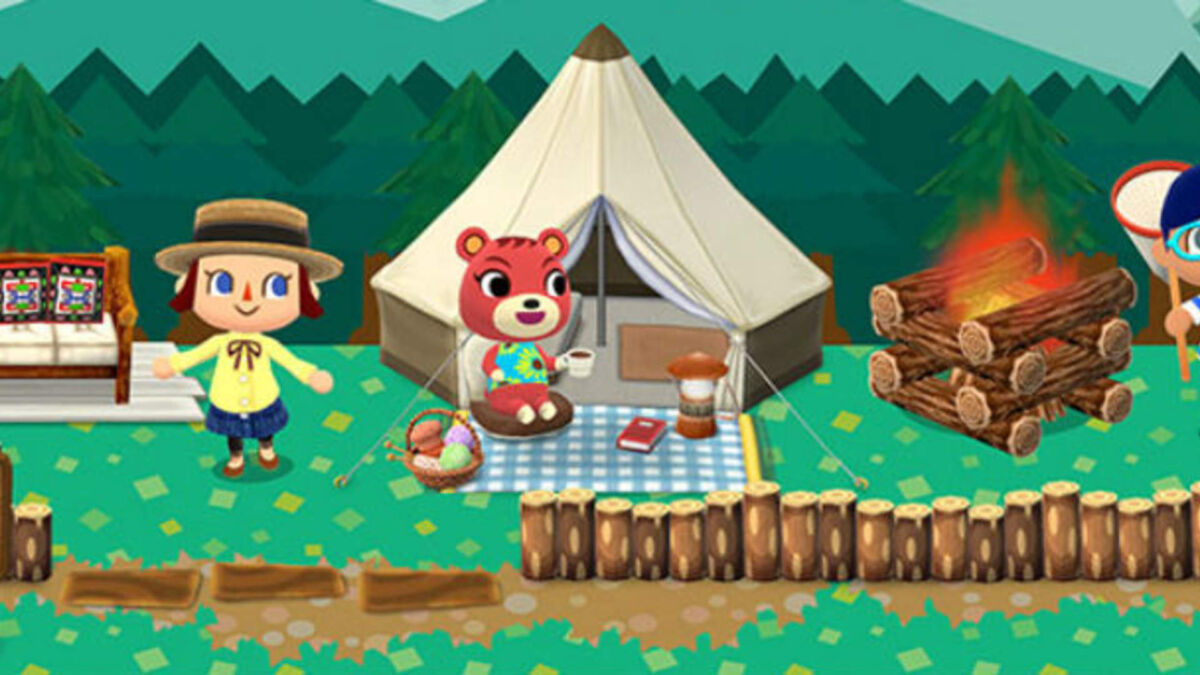 Developer: Nintendo, NDcube
Publisher: Nintendo
Platforms: Android, iOS
Available on mobile devices, Animal Crossing: Pocket Camp is a free-to-play social simulation game where you design a campsite. You can also engage in other activities you'd expect to do in an Animal Crossing game, like befriending villagers, gathering fruit, and hunting bugs.
While Pocket Camp isn't a bad game, it isn't a good one either. Like with most free-to-play mobile games, it features microtransactions, including loot boxes (known as Fortune Cookies) and various paid subscription services. This taints the whole experience of the game, especially as many event items and features that were free at launch are now behind a paywall.
Although you can play Pocket Camp without spending a dime, it's a mundane and grindy journey. In addition, the best furniture, clothes, items, etc, tend to require Leaf Tickets, Pocket Camp's premium currency, which takes out most of the appeal of designing your campsite and character.
For a series that prides itself on its relaxing and chilled atmosphere, Pocket Camp is pretty much the exact opposite, requiring you to spend money to make the experience enjoyable.
6. Animal Crossing: Happy Home Designer
Developer: Nintendo
Publisher: Nintendo
Platforms: Nintendo 3DS
A large part of the Animal Crossing games is styling and designing your own house, which Nintendo decided needed its own standalone game in the form of Animal Crossing: Happy Home Designer.
Instead of planning the appearance of your own home, you're given the big task of building and designing an entire town, which includes villagers' houses, offices, schools, and much more. You can style both the interior and exterior of buildings with an extensive list of furniture, decorations, floorings, and wallpapers, allowing you to really let loose with your inner creativity.
Happy Home Designer gives you a lot of freedom when it comes to styling your town, but that's essentially all there is to the game. It's simplistic and unchallenging, but that's not necessarily a negative.
For instance, villagers might request a specific tone, color, or item in their home when you're designing it, but there are no repercussions if you ignore them. They'll be perfectly happy with the finished result even if you leave their home completely unfurnished.
However, Animal Crossing: Happy Home Designer isn't without its charm, offering a pleasant and relaxing experience for those looking for something light and easy-going.
5. Animal Crossing: City Folk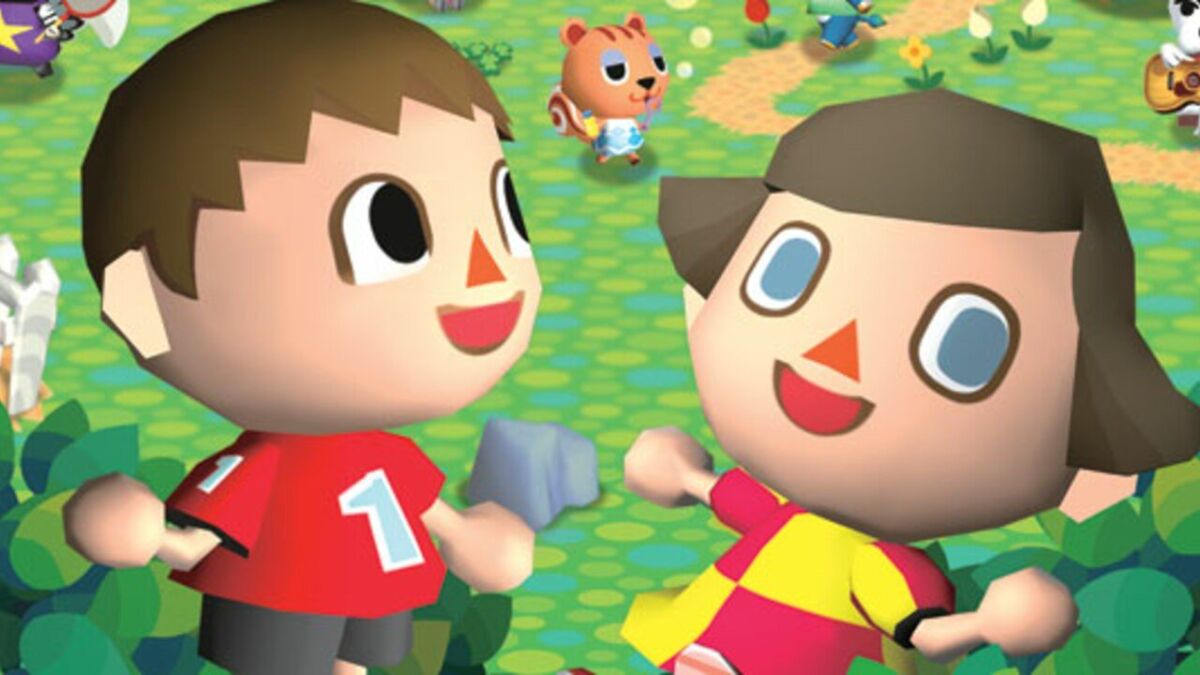 Developer: Nintendo
Publisher: Nintendo
Platform: Nintendo Wii
Animal Crossing: City Folk (referred to as Animal Crossing: Let's Go to the City in Europe and Oceania) is the third main entry of the series, but it wasn't highly regarded when it first launched.
Although the game built upon the foundation of its predecessors, offering a few new features like the ability to travel to the city, new shops, and additional online capabilities, it felt relatively low effort. City Folk as a whole doesn't feel like a proper sequel to Wild World.
There weren't enough big changes to the formula to make it worth playing over previous entries unless it was your first time playing an Animal Crossing game. In addition, the stores featured in the City Plaza, which requires you to take a bus (and a loading screen) to access, aren't particularly exciting or interesting.
After you've visited them a few times, there's no real need to travel to the City Plaza, particularly as your main shops like Tom Nook's store and the Able Sisters are still located in your town.
As the online service has been discontinued now, some shops are almost entirely useless, like the Auction House, where you used to be able to sell items to friends and other players over a wi-fi connection. These days, it can only be used to sell items to other human residents in your town.
Animal Crossing: City Folk failed to impress at the time, which, unfortunately, is still the case in recent years. There are much better games in the series to try if you're a newcomer.
4. Animal Crossing: Wild World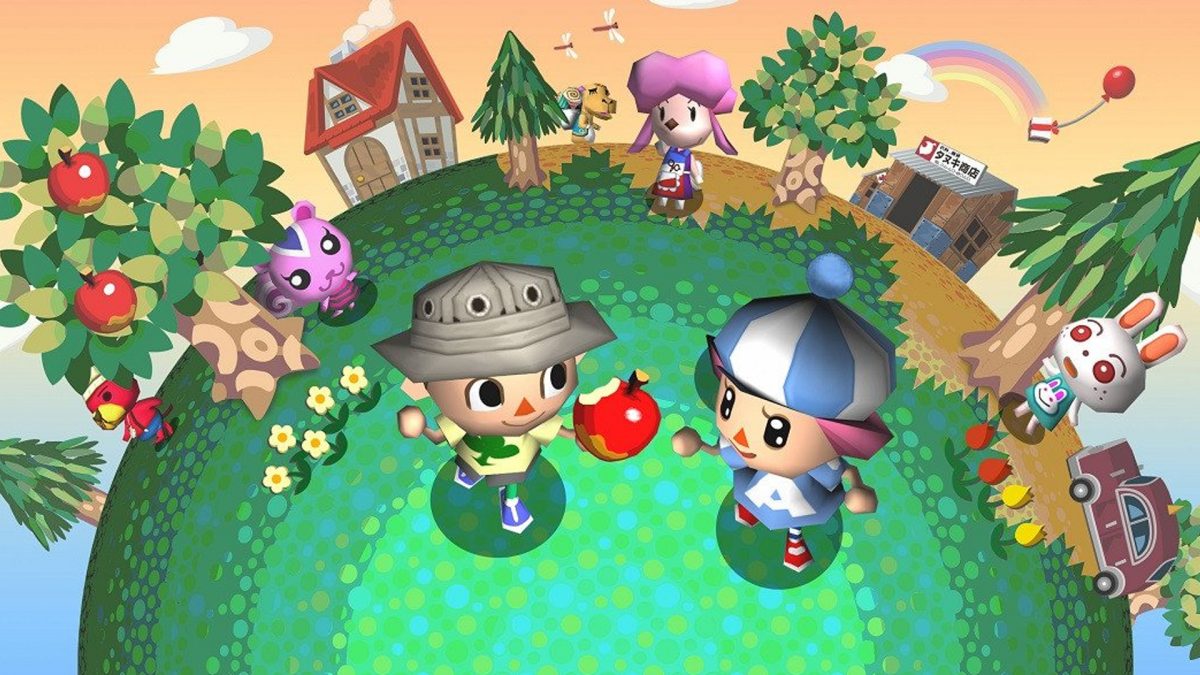 Developer: Nintendo
Publisher: Nintendo
Platforms: Nintendo DS, Nintendo Wii U
The first Animal Crossing was a masterpiece, so its sequel, Animal Crossing: Wild World, had a lot to live up to. Although many features are missing, such as some seasonal events, buildings, and items, from the second installment in the series, the handheld format worked exceptionally well.
Wild World wasn't as visually impressive as the original Animal Crossing due to the limitations of the Nintendo DS, but it still looked pretty enough. The game's appearance also holds up quite well to this day.
Animal Crossing: Wild World was the first game in the series to offer online capabilities (now discontinued), allowing you to visit other players' villages from all over the globe. The first game required friends to bring over their memory cards to your house so you could snoop around their town.
Villagers are also much more intelligent and interactive than in the original game, making them feel much more alive. Even though it's a trimmed-down version of the first game, Wild World was and still is a great game in the series.
3. Animal Crossing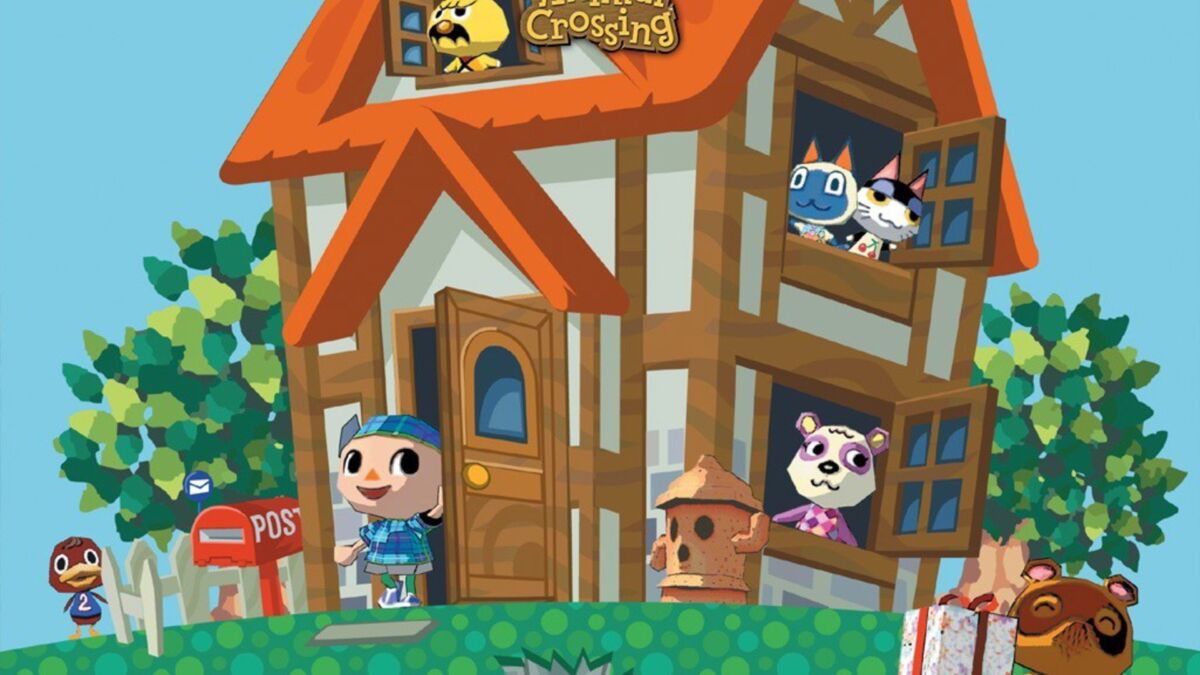 Developer: Nintendo
Publisher: Nintendo
Platforms: Nintendo 64, Nintendo GameCube
Despite being twenty years old, Animal Crossing remains universally beloved to this day, and it still remains one of the best games in the franchise. It was innovative, refreshing, and nothing like the majority of games released at the time.
The game also passed in real-time (provided you didn't mess around with it) thanks to the GameCube's internal clock, which was impressive for the time. Interestingly, the in-game clock only goes up to 2030 – after December 31st, 2030, you'll be unable to play it in real-time.
Although the game is quite basic compared to more recent Animal Crossing entries, it still has plenty going for it. There are a lot of features that are unique to the game, as well as an abundance of villagers, activities, and events that didn't return in subsequent installments.
These include a collection of fully playable NES games, gold trees, the ability to have multiple towns, Sports Fair events, and the Cherry Blossom Festival.
The game is just as good as it was when it first launched, so if you don't mind the top-down camera angle and janky controls, the original Animal Crossing is a charming experience for life-long fans and newcomers to the series.
2. Animal Crossing: New Leaf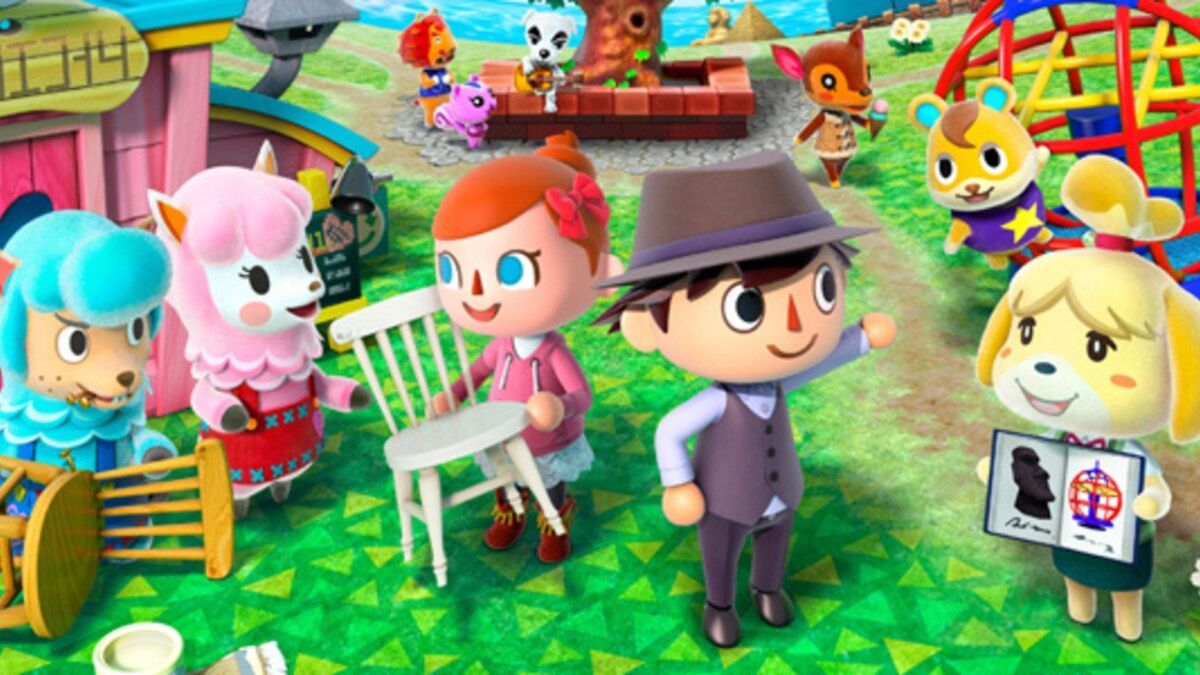 Developer: Nintendo
Publisher: Nintendo
Platforms: Nintendo 3DS
Easily of the best Animal Crossing games is New Leaf, which introduced extensive customization options and features that would later be enhanced further in New Horizons. The game is a huge step up from City Folk, which as mentioned earlier, was a pretty disappointing entry to the franchise.
New Leaf reinvigorates the series by branching away from the tired formula of past games, bringing in minigames, activities, characters, and a new premise. Instead of being ordered around in previous installments, you're now the one doing the bossing (somewhat, as Tom Nook is still as greedy and pushy as ever).
As the new mayor of the town, it's your responsibility to maintain the place and keep all the other villagers happy. Public Work projects allow you to build new shops, decorations, and bridges, which gives your town a more personal touch.
Completing them also improves the ranking of your town to help you achieve "perfect town" status. Alongside Public Work projects, there are other cool new features like swimming, diving, Tortimer Island, The Roost cafe, Town Ordinances, and more custom design options.
Tortimer Island is a particularly great addition as it lets you travel to a tropical island to collect exotic fruit and catch unique fish and bugs. There are also minigames you can complete solo or with other players to earn medals that can be exchanged for items and furniture only available on the island.
Animal Crossing: New Leaf is a spectacular game, more than making up for its underwhelming predecessor.
1. Animal Crossing: New Horizons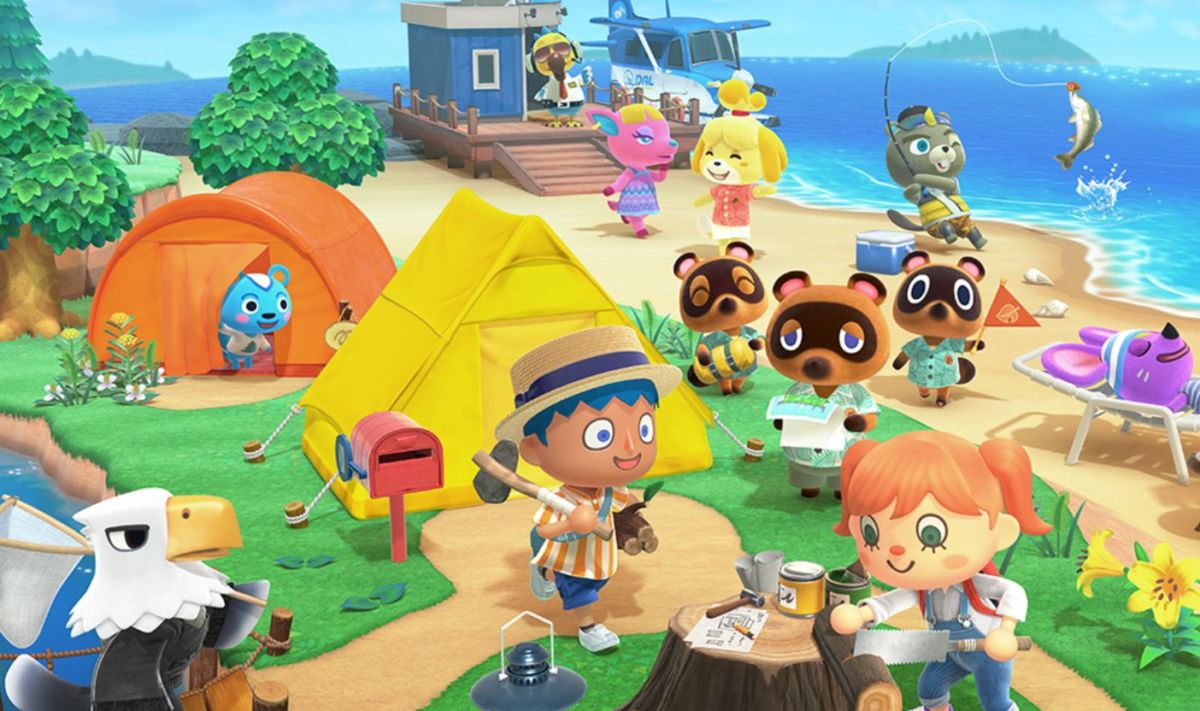 Developer: Nintendo
Publisher: Nintendo
Platforms: Nintendo Switch
Animal Crossing: New Horizons couldn't have come at a better time when it was released in 2020, being the perfect remedy for combatting the challenges of the real world at the time.
Although New Leaf is fantastic, New Horizons' gameplay feels a little more innovative, bringing in a ton of new features that will hopefully be a mainstay in the series.
The huge amount of customization the game offers is staggering, allowing you to fully design and arrange your town to your liking. The new terraforming feature helps you to build and remove cliffs, make paths, and add or tear down bodies of water, which gives you limitless possibilities when it comes to styling your town.
Furniture and items can also be placed anywhere outside, so you can create pretty much anything you can imagine.
Crafting is a nice addition to the game as it gives you more things to do outside of the main activities like catching bugs, fishing, digging up fossils, etc. You need to use crafting to build certain furniture and create tools like shovels, axes, and fishing lines – which can now break.
However, some of the features in New Horizons were absent at launch, including swimming and the art gallery. These, along with some other characters and activities, have now been added back, but they should have been present in the first place.
Oddly, there are still some missing features and characters that have not returned to New Horizons, including Tortimer, Kapp'n, some Gyroids, and minigames. These are a little strange to leave out as most have been a staple in the franchise, but Nintendo could bring them back at some point, as the game still receives somewhat regular content updates.
Despite leaving out some fan-favorite characters and features, Animal Crossing: New Horizons is the best game in the series, allowing for a more personal and immersive experience that's difficult to pull yourself away from.
READ NEXT: Ranking the Kingdom Hearts Games
Some of the coverage you find on Cultured Vultures contains affiliate links, which provide us with small commissions based on purchases made from visiting our site. We cover gaming news, movie reviews, wrestling and much more.