After the disappointment of Shane Black's The Predator in 2018, the future of the Predator franchise seemed in danger. The two planned sequels were quietly cancelled, and suggestions of another movie were met with audible groans from the fandom. And yet, an original concept of taking a Predator back to a historical setting quickly surprised fans and critics alike by reinvigorating the franchise, earning positive comparisons to the original.
With the success of Prey, set around a Comanche warrior on the Northern Great Plains in 1719, it seems unsurprising to hear an interest in similar films. With that in mind, what five settings throughout history could suit more Prey movies?
1. Prey: Samurai
Probably the instant favourite as a follow-up to Prey, with Dark Design on Facebook specifically suggesting Hiroyuki Sanada as a protagonist based in Feudal Japan. An unquestionably good idea, there was a brief sword fight between a Yakuza member and a Predator during the 2010 Predators that hinted at the potential of the concept.
During Feudal Japan (1185 to 1603 CE), samurai were often used to enforce the rule (or guard the lands, depending on which articles you read) of Daimyos, who were great lords ruling areas of Japan. A Predator appearing in feudal Japan and gradually taking down a small army of samurai before killing a daimyo could be an awesome set piece, building up the Predator before moving onto the next daimyo. Sanada as an experienced samurai offers an interesting contrast to Prey's protagonist Amber Midthunder.
2. Prey: Zulu
Continuing the trend of focusing on less familiar protagonists, as well as being set during violent conflicts, the Anglo-Zulu War in 1879 between the British Empire and the Zulu Kingdom could be a great option. Based on the wide open plains of South African lands, the movie could also incorporate the opposing tactics of the two armies, specifically the British being able to use muskets and the Zulu warriors having to rely on their assegai iron spears and shields. This even ties back wonderfully to Dillon's battle with the Predator in the first film, his guns being useless and resorting to more classic elements such as bow and arrow.
With the recent success of Black Panther, there's undoubtedly an audience for this film, and could be an opportunity for a lesser known actor to gain notoriety. Talents such as Edi Gathegi, Boris Kodjoe, Peter Mensah, or even an unknown could achieve something similar to what Midthunder did in Prey.
3. Prey: Nassau
Recent years have demonstrated a growing interest in pirate media beyond just Captain Jack Sparrow, with successful television shows in Black Sails and Our Flag Means Death showing both the violent nastiness and the daftness of pirate life. From the 1650s until the 1730s, the Golden Age of Piracy created many famous figures, especially during 1716-18, where 'Black Sam' Bellamy disappeared in a 1717 storm, Stede Bonnet was hanged the following year, Charles Vane waged a reign of cruelty, and Blackbeard terrorised the high seas.
1716-18 seems a perfect time for a young Predator to attempt to prove themselves, possibly beginning by killing off Bellamy and his crew during that famed storm, before making its way towards the Republic of Pirates set in Nassau, New Providence. With the main locations being pirate ships and island ports, the director could introduce a more horror-esque slant, the Predator as the unknown slasher villain. Anne Bonny could even appear as the final girl, history telling us she first moved to Nassau between 1714-18 in an attempt to become a pirate herself.
4. Prey: Crusades
A bit of a cheat, as this is based on an actual short film that came out in 2015 and may have been an unwitting inspiration for Prey. Set during the Crusades, the short film features several knights of the Templars chasing down what they believe to be a dragon, only to come face to face with a Predator.
The short film includes the Templars also intermingling with a saracen, one of their enemies from the Crusades, and eventually working together to defend themselves against the Predator. Expanding upon the Crusades with battles between the templar knights and Saracens could offer a similar contrast to the Anglo-Zulu War, and focusing on the Saracen instead could continue the theme of previous Prey spin-offs revolving around lesser-seen protagonists.
5. Prey: Sparta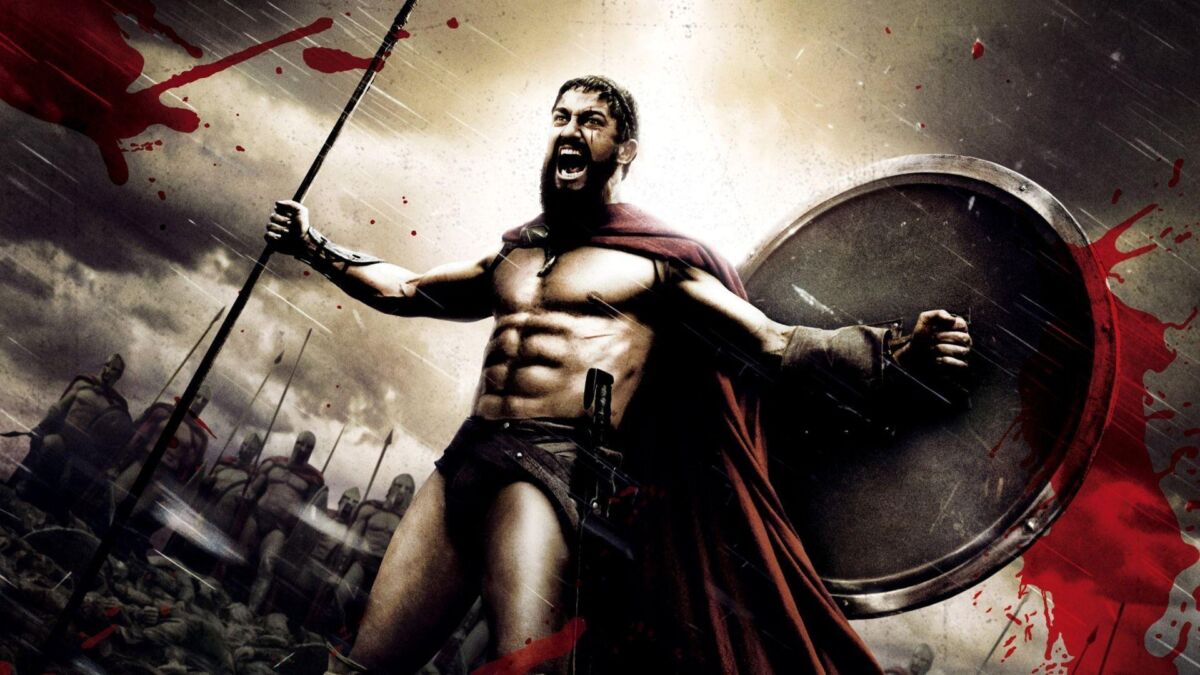 In 480 BC, King Xerxes' Persian army attempted to invade Greece, culminating in the Battle of Thermopylae, where an army of Greek city-states (Sparta, Thespiae and Thebes) underneath Leonidas I made their last stand. Immortalised in Frank Miller's 300, the Spartan army was a warrior society, trained since early manhood that became renowned as one of the most feared and formidable military forces in the Greek world.
The Yautja are supposed to be the great hunters and warriors of the universe. They pride themselves on the honour of sporting challenges, finding capable warriors to prove their own capabilities. The Yautja and the Spartans are surprisingly similar in terms of attitude, which means there could be a fascinating contrast between a Predator and Spartan undertaking their last main hunt, before facing one another, or working together against the Persian army. A Predator in a last stand against an army could be awesome.
The truth is, we've barely scratched the surface of concepts. Gangsters in the 1920s with a Predator tracking down figures like Al Capone and his army? The Mongols during the time of Genghis Khan going to war with Predators? Explorers in the early 1900s looking for the yeti and discovering an extra-terrestrial instead? Hell, I'd be giddy to see a Predator taking on a Tyrannosaurus Rex.
READ NEXT: 10 Best Predator Games of All Time
Some of the coverage you find on Cultured Vultures contains affiliate links, which provide us with small commissions based on purchases made from visiting our site. We cover gaming news, movie reviews, wrestling and much more.