Unless you've been living on Mars for the last few days, you would have heard the news by now that Oscar Isaac has been cast as Solid Snake in the upcoming Metal Gear Solid movie from Kong: Skull Island director Jordan Voght-Roberts.
Fans have been debating who should play Snake in a live-action MGS film for years, and while not all of them will be satisfied with Isaac's casting, the vast majority are in agreement that he will be perfect as the elite special forces agent. As a lifelong MGS fan myself, I was personally overjoyed when Deadline broke the news on Friday about Isaac being confirmed as Snake (although they incorrectly used an image of Big Boss, at the top of the article), because I am confident that he will be phenomenal in the role.
Isaac comes from a classical theatre background, having performed Shakespeare in the Park in the 2000s, which will be hugely beneficial for MGS. Because instead of just being a standard macho hero, Snake is a very layered and complex character. There are even moments in the games when he laments humankind's addiction to warfare and longs for peace, and assuming that these aspects of his personality will be kept intact for the film, a Shakespearean actor like Isaac seems to be the perfect choice to convey the character's tortured psyche.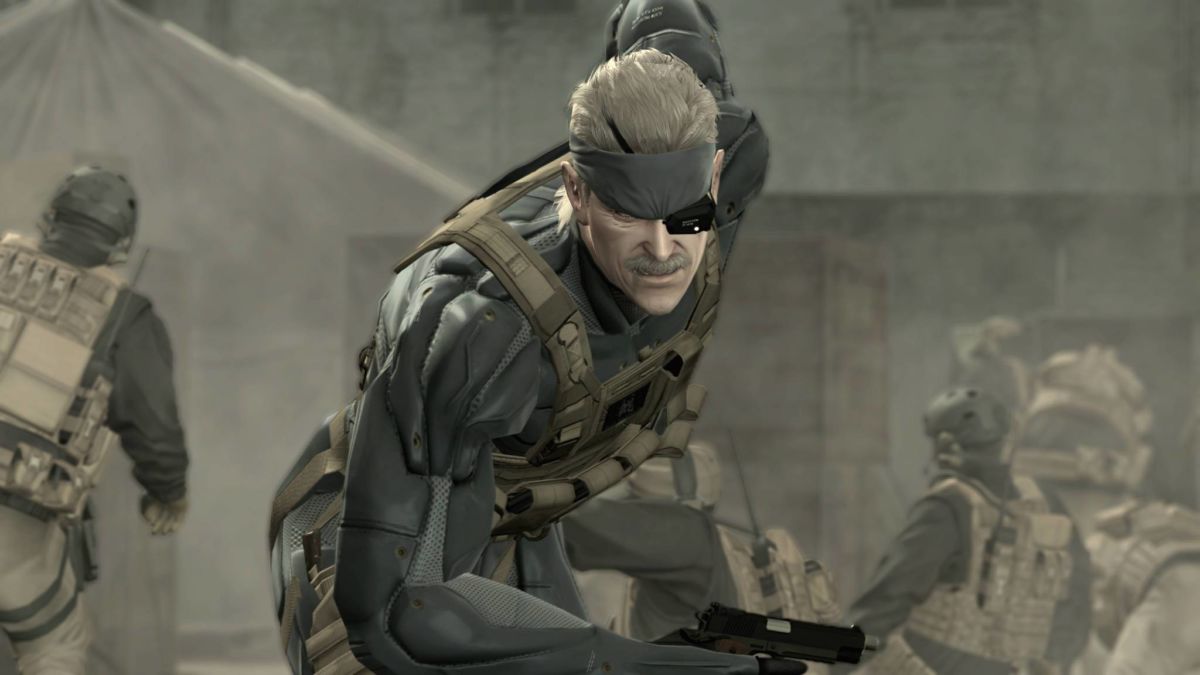 After his Shakespeare days, Isaac went on to make a name for himself by starring in a number of acclaimed films, including Drive, Ex Machina, and Annihilation. One of the highlights of his career was when he received his first Golden Globe nomination for his performance in the Coen brothers' musical comedy Inside Llewyn Davis, which should serve as further evidence of his renowned talent as a versatile actor, and as a deterrent to the naysayers who always bemoan how video game adaptations are filled with weak performances from their casts.
It's also worth mentioning that Isaac heavily researches his roles before filming, which means he'll probably bury himself in MGS lore. He also adds details to his performances which were not in the original script, such as how he incorporated elements of the personalities and speech patterns of chess player Bobby Fischer and filmmaker Stanley Kubrick for his role in Ex Machina, so it will be interesting to see what kind of unique touches he brings to the role of an intelligent and complex individual like Snake, as he is likely to make the character his own in a way that no other actor could.
However, Isaac is probably best known for his performance as Resistance fighter pilot Poe Dameron in the Star Wars sequel trilogy, a role which bought him household name status. Even Star Wars fans who dislike the sequel trilogy usually don't have anything negative to say about Dameron's performance in the films, as he effortlessly pulled off the likable hero persona which Dameron found fame from. Poe was a roguish and confident hero who often defied authority and took matters into his own hands, something Snake is known for, so it seems like Isaac will already be prepared for the role. While Solid Snake is more sombre and less charismatic than Dameron, Isaac still proved with his role as the chiseled fighter pilot in the Star Wars sequels that he can easily pull off the likably tough persona, something which will be vital for Snake.
On the other hand, Isaac's career has not all been sunshine and roses, as he's appeared in a number of duds over the years, with X-Men: Apocalypse coming to mind, although he still gives his all when he's faced with a bad script. Because let's be honest, his creepy performance as the titular mutant villain was one of the most memorable things in Apocalypse, and while I have faith that writers Jay Basu and Derek Connolly will pen a strong adaptation which will make series creator Hideo Kojima proud, I also have faith that Isaac will still be the best thing in the film if everything else is subpar.
From a physical perspective, Isaac is certainly the right size and build to play Snake, and I imagine his experience of maintaining a strict workout regime will also come in handy. This is an actor who is clearly not afraid to get his hands dirty, so we can probably expect some visceral fight scenes from the Metal Gear Solid film, especially if Sony allow it to carry an R-rating, which would be appropriate seeing as most of the games in the series were rated M for Mature. The filmmakers also need to be commended for casting an actor in his 40s to play Snake, because a younger actor would have a hard time conveying Snake's gruff and weathered temperament.
Sony Pictures made the right choice by casting Oscar Isaac as Snake, and fans should be celebrating the news especially since publisher Konami clearly has no idea what to do with the franchise since they fired Hideo Kojima, so it's rare to hear anything positive regarding MGS these days. The Metal Gear Solid film may still be a long way off, but judging from Isaac's casting, I'm already expecting it to be one of the best video game adaptations ever to grace the big screen.
READ NEXT: Ranking the Metal Gear Solid Games From The Original To The Phantom Pain
Some of the coverage you find on Cultured Vultures contains affiliate links, which provide us with small commissions based on purchases made from visiting our site. We cover gaming news, movie reviews, wrestling and much more.