If you could describe my relationship with No More Heroes with one cliched phrase, it'd be "late to the party". The series has existed since the Nintendo Wii, and I've always wanted to play these kitsch, outlandish action games, but for whatever reason, it didn't come to pass until recently. One well timed eShop deal and some smart pre-owned shopping later, I now own the entire series and it's brilliant. Well, mostly. Travis Strikes Again is a bit meh, but the other three games are fantastic.
Recently, publisher XSEED revealed that the most recent installment of the series, No More Heroes 3, would no longer be a Nintendo Switch exclusive. The game will be ported to PC, PS4, PS5, Xbox One and Xbox Series X | S later this year, bringing Travis' fight against an invading alien menace to new audiences, but why stop there? Much like Yakuza: Like A Dragon being brought to the Xbox in 2020 before the entire Yakuza series was even playable on the platform, now should be the time where the rest of the No More Heroes series gets ported across all platforms.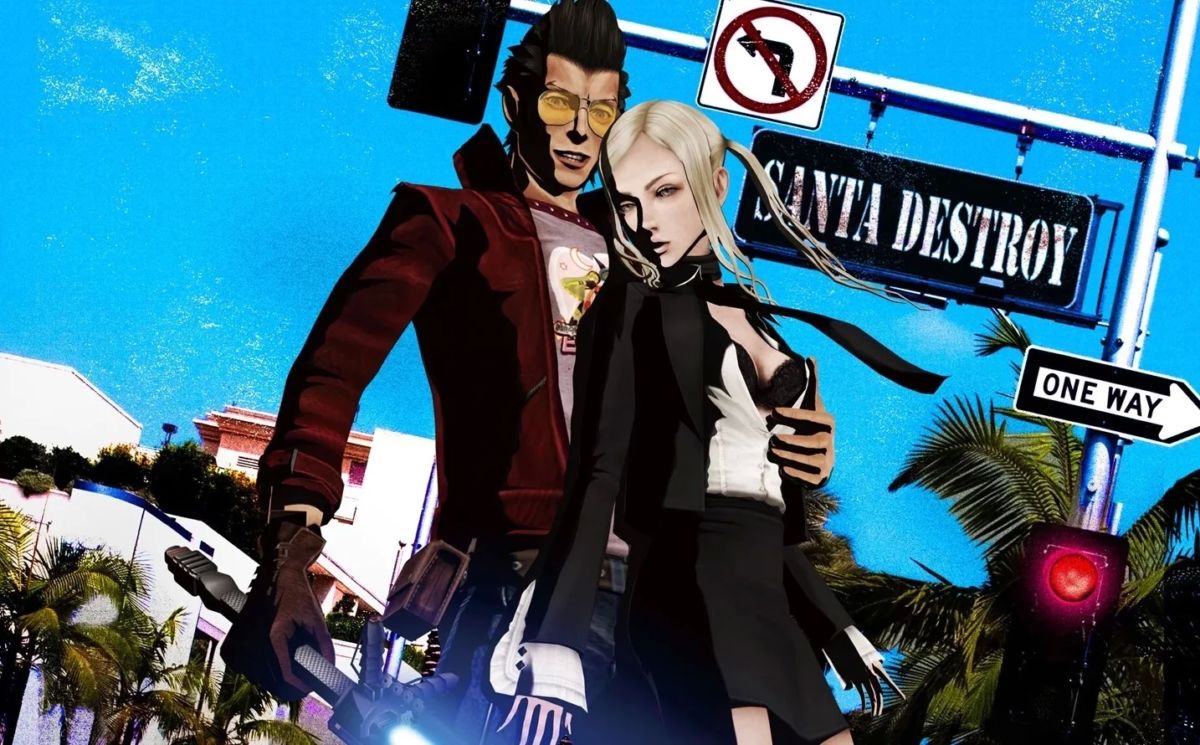 The No More Heroes series has had a weird relationship with platforms at the best of times, though the franchise has remained tied to Nintendo for the most part. The first two games originally debuted on the Nintendo Wii, though the first game was ported to PS3 and Xbox 360 in Japan as No More Heroes: Heroes' Paradise. That version of the game only saw a PS3 release in North America and Europe, though it's not exactly well remembered.
After No More Heroes 2: Desperate Struggle on the Wii, the franchise's creator, Suda51, went on a bit of a hiatus with the No More Heroes series before releasing Travis Strikes Again: No More Heroes in 2019. The game originally launched on the Switch in January, before being released on PS4 and PC in October. Two years later, No More Heroes 3 was finally released on the Switch in August 2021, and now the majesty of Travis' last outing is belatedly coming to more platforms.
The news of No More Heroes 3 dropping on new platforms is great for a lot of reasons. Again, it's a chance for a new audience of players to dip their toe into the bonkers world of No More Heroes, while for veteran players, it's a chance to experience the game's open world mechanics without enduring a framerate most akin to a Microsoft PowerPoint presentation. The art style looks amazing on the Switch, but the performance is definitely lacking, so the added power of PlayStation, Xbox and PC wouldn't go amiss.
However, the series is steeped in prior events and lore, meaning certain console players would have to go in blind if they were to purchase NMH 3 without having played all the other games. PlayStation players wouldn't have it so bad, considering the events of Travis Strikes Again are most pertinent to NMH 3, so at least there's some chance of a lead-in for those players, but Xbox players would have no choice but to fly in blind. PC players are fine though, they're probably just chomping at the bit to mod CJ from GTA: San Andreas into the game.
It never gets old.
The fact that older No More Heroes games aren't on PlayStation and Xbox isn't the worst issue in the world, not by a long shot, but it seems a bit backwards to launch the conclusion to a long-running saga on new platforms before those playerbases can even see what all the fuss was about. Personally, I'm just looking to wastefully spend money, and what better way to do that than by dropping silly cash on a series I already own, only now I can get achievements/trophies?
READ MORE: 10 Best Character Action Games of All Time
Some of the coverage you find on Cultured Vultures contains affiliate links, which provide us with small commissions based on purchases made from visiting our site. We cover gaming news, movie reviews, wrestling and much more.