2020 has been a bit of a hellish year, but one of the very few shining lights that this year has offered has been the introduction of the Yakuza series onto the Xbox One via Game Pass. Personally, I've been loving replaying both Yakuza 0 and Kiwami, and I'm relishing the opportunity to finally knock Kiwami 2 out of my pile of shame. I've had it on PS4 for the longest time, but other games just kept piling up, you know how it is.
It's clear that Xbox values this potential partnership with SEGA and Ryu Ga Gotoku Studio highly, with Yakuza: Like A Dragon being a day 1 launch title for the Xbox Series X. It'll be coming to the Xbox One and PS4 as well, with a PS5 version also confirmed, but the Series X is getting the first crack at a next-gen Yakuza game, which is probably not something people expected when 2020 began. That said, a lot of this year hasn't really conformed to expectations.
However, no plans have been announced as of yet regarding bringing Yakuza 3-6 to the Xbox, which means that the series, as its represented on the Xbox at least, has a massive hole right in its center. It'd be one thing if Yakuza 3, 4 and 5 were still just PS3 games, as it'd mean that PS4 owners were also missing out on these games, but the Remastered Collection (which features 3-5) and Yakuza 6: The Song of Life are all on the PS4. It'd be real nice if they were available on the Xbox too.
By all accounts, the Yakuza series coming to Microsoft's platform, especially via Game Pass, has been a huge success for Xbox. You only have to take a quick look at the replies to pretty much any tweet from the official Game Pass account to find someone begging for news regarding Yakuza, something that the account themselves recently joked about.
All our followers swarming a tweet that isn't about Yakuza Kiwami 2 in order to ask about Yakuza Kiwami 2 pic.twitter.com/gMQeJsf4ov

— Xbox Game Pass (@XboxGamePass) July 27, 2020
Still, it doesn't take a genius to guess what some of the replies were to that tweet. The addition of Yakuza Kiwami 2 to Game Pass this week is very nice and all, but I doubt many are thrilled about the prospect of finishing that game, skipping four games in the series and playing as Ichiban Kasuga instead of Kazuma Kiryu. While the rest of the series is available on another platform, not everyone can afford both a PS4 and an Xbox One, and it'd mean that Kiryu's epic narrative would be left unconcluded for a lot of players.
It'd be a different story altogether if the only Yakuza-related announcement for the Xbox was that Like A Dragon was launching on Microsoft's platforms. Otherwise known as Yakuza 7, the most recent entry in the series offers the aforementioned new protagonist, along with a new area to explore, new characters and a brand new, turn-based RPG battle system that's completely different to anything the series has done in the past. It looks absolutely bonkers and I can't wait for it.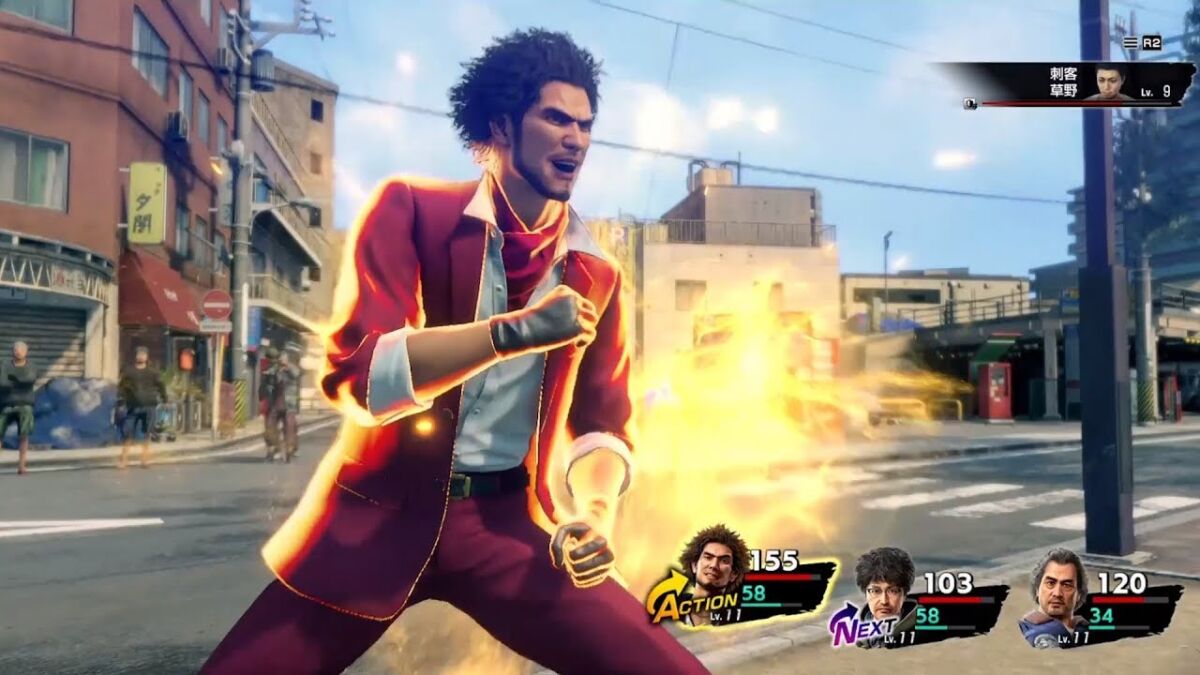 For all intents and purposes, Yakuza: Like A Dragon represents a clean break from the baggage of the series as a whole. Sure, it exists in the same world as the previous games, and even features a few cameos to boot that'll entertain long-time fans of the series, but it's the start of a brand new era for a series that's had seven mainline entries up until now. Sometimes, it's good to just focus on something new.
If it was just Yakuza: Like A Dragon coming to the Xbox, the argument could be made that Ryu Ga Gotoku Studio and SEGA are leaving the past behind, allowing the future of the Yakuza series to be multiplatform. By launching the older games on Xbox One and PC, the waters have now been muddied. Yakuza as a whole is no longer a jewel in the crown of PlayStation's exclusives, so it stands to reason that we should see the rest of the series on Xbox at some point, right? Obviously, the work needs to be done porting them across, but just the announcement would be enough.
This isn't even the first time that the Xbox has found itself in a weird situation regarding a Japanese RPG, as the Kingdom Hearts series occupied a similar position. After years of being considered a PlayStation-centric property, it was announced that Kingdom Hearts 3 would be coming to the Xbox One, apropos of nothing. The PS4 version was supplemented by various HD remasters of the prior games in the series, but at launch, that wasn't the case for the Xbox, arguably making it the inferior version to buy.
That changed over time as Square Enix have brought those same remasters over to the Xbox, and now the entire Kingdom Hearts series is available to play via Xbox Game Pass. It's a far cry from how the Kingdom Hearts series was represented on the Xbox 18 months ago, and there's every chance that Xbox, SEGA and Ryu Ga Gotoku Studio could follow the same path with Yakuza.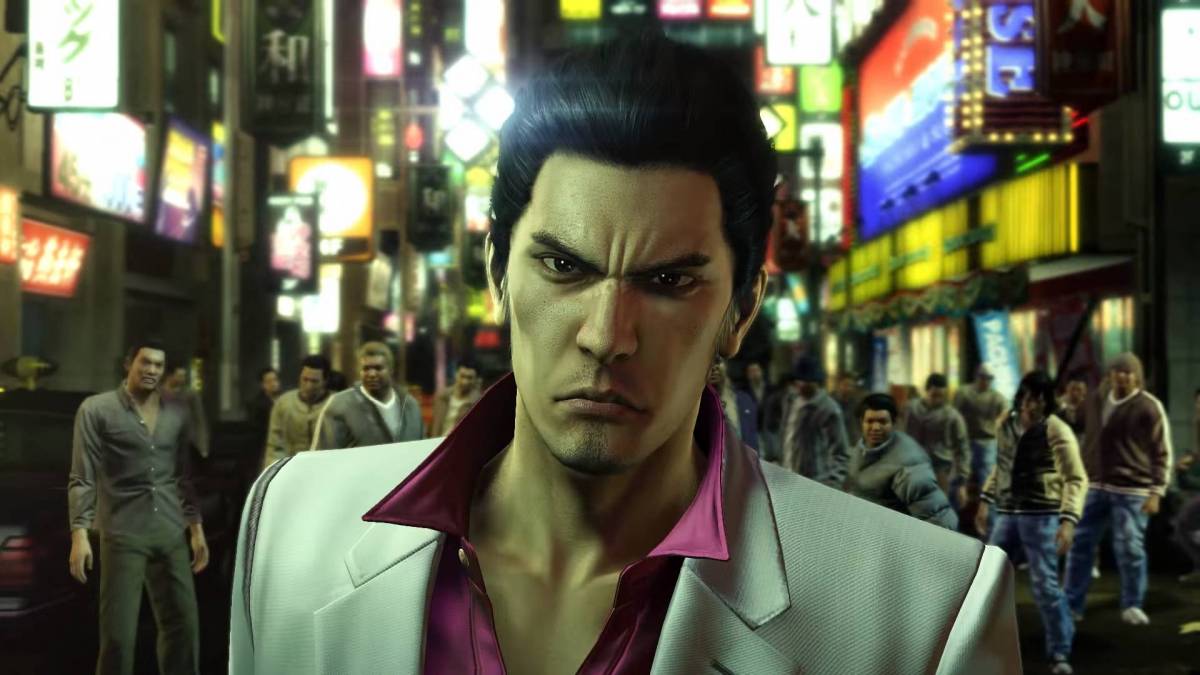 Xbox themselves have been making great strides in bringing over acclaimed JRPGs to the platform, particularly via Game Pass. Already, partnerships have been established regarding the likes of Kingdom Hearts, Yakuza, Final Fantasy and, most recently and perhaps surprisingly, Dragon Quest. It wouldn't be surprising to see the rest of the Yakuza series make the leap too – I just wish it'd get announced sooner rather than later.
While it'd be nice to see the other games that Ryu Ga Gotoku have released also head to the Xbox, those being Judgment and Fist of the North Star: Lost Paradise, they somehow don't feel as pressing as Yakuza 3-6, especially with Like A Dragon set to launch in November. Kiwami 2 isn't the final farewell for Kiryu's story, and Xbox players should be given the chance to say goodbye in the right way before moving on to Ichiban's story.
But if they do port Judgment and Lost Paradise, that'd be cool too. Just saying.
Some of the coverage you find on Cultured Vultures contains affiliate links, which provide us with small commissions based on purchases made from visiting our site. We cover gaming news, movie reviews, wrestling and much more.