With the release of Black Panther, Avengers: Infinity War, Aquaman and Spider-Man: Into the Spider-Verse, 2018 was without a doubt a very strong year for new superhero movies, and you wouldn't be foolish in thinking that such a year couldn't be topped.
However, with the slate ahead of us in 2019, we can see that this year is even more jam-packed with new superhero movies. Even studios like Lionsgate and Universal are adding to the wealth of new releases alongside regular contenders such as Marvel Studios, Fox, Warner Bros. and Sony, meaning we'll be getting new superhero movies nearly every month between now and October.
To this end, we've created a list of some of the biggest new superhero movies that fans of spandex-clad heroes and poncho-donning vigilantes alike will want to see, and that shows 2018 may well be getting a run for its money when it comes to delivering top class superhero content.
1. Glass | January 18th, 2019
Director: M. Night Shyamalan
Starring: Samuel L. Jackson, Bruce Willis, James McAvoy, Sarah Paulson & Anya Taylor-Joy
2019 promises to ease us into superheroics slowly, with no spandex or laser beams to be found in this first outing. The final part of M. Night Shyamalan's surprise superhero trilogy, Glass brings together the plot-lines of his previous hits: Unbreakable and Split. The newest outing follows the further machinations of Elijah Price, as he continues his crusade to prove superheroes are real by pitting David Dunn against 'The Beast'. Headlined by a trio of superstars and sure to keep audiences guessing in true Shyamalan style, Glass is shaping up to be the must-see movie for those tired of the Marvel formula.
2. The LEGO Movie 2: The Second Part | February 8th, 2019
Director: Mike Mitchell
Starring: Chris Pratt, Elizabeth Banks, Tiffany Haddish, Will Arnet & Stephanie Beatriz
Although this one may not seem like a superhero movie, the ensemble at the centre of the LEGO Movie not only features Batman and cameos from Superman and Green Lantern, but this time around will also see star Chris Pratt take on the voice work for the secondary character of Rex Dangervest, a medley of his roles from Jurassic World, The Magnificent Seven and, most importantly, Guardians of the Galaxy.
The Second Part picks up soon after the events of Taco Tuesday, as the loveable LEGO characters are faced with an incursion of DUPLO invaders. Dismissed by some as 'just for kids', The LEGO Movie surprised many in 2014 with its hilarious and heartfelt nature. Hopefully, The Second Part can live up to its predecessor despite the change in directors.
3. Captain Marvel | March 8th, 2019
Directors: Anna Boden & Ryan Fleck
Starring: Brie Larson, Samuel L. Jackson, Ben Mendelsohn, Clark Gregg & Jude Law
While Black Panther diversified the Marvel Universe by giving a black superhero their first solo outing, Captain Marvel sees the MCU take the next logical (and long overdue) step of a solo film with a female lead. Taking the action back to the nineties, Captain Marvel follows Carol Danvers as she is imbued with the powers of the alien Kree race and goes to war with the shape-changing Skrulls, all the while searching for her lost Earth-bound identity. A must see for fans counting down the days until the Avengers assemble once again.
4. Shazam! | April 5th, 2019
Director: David F. Sandberg
Starring: Zachary Levi, Asher Angel, Mark Strong, Jack Dylan Grazer & Djimon Hounsou
With Aquaman having risen to become the highest grossing movie in Warner Bros.' 'Worlds of DC', their next release looks to capitalise on DC's new fun-loving nature with Shazam!
Described as 'Big, but with superpowers', Shazam! sees dismissive foster child Billy Batson chosen to be the champion of a wizard (also called Shazam), and given the ability to turn into a superpowered adult. Now, with magical powers and his foster brother Freddy in tow, Batson must save the world from the evil Dr. Sivana and learn to fit into family life.
It's a wacky concept, even for a superhero movie. Luckily for DC, the key to success for turning a weird property into box-office gold seems to be having Djimon Hounsou cameo. It worked for Aquaman and Guardians of the Galaxy, after all.
5. Hellboy | April 12th, 2019
Director: Neil Marshall
Starring: David Harbour, Milla Jovovich, Ian McShane, Sasha Lane & Daniel Dae Kim
Originally intended to be the third film in the Ron Perlman/Guillermo del Toro trilogy of Hellboy films, this new reboot finally cemented its place as its own unique entity after del Toro was dropped and Perlman opted to leave with the former director. In his place is Stranger Things' David Harbour, who promises a 'darker, more gruesome version' with 'a lot of blood in it', calling the film 'brutal'. If an R-rated Hellboy isn't enough to get comic book fans excited, then I don't know what is. And on top of that, Harbour's Hellboy will be facing off against horror movie icon Milla Jovovich, who plays the despicable Blood Queen. Expect a lot of monsters, a lot of big guns, and one badass looking Hellboy.
6. Avengers: Endgame | April 26th, 2019
Directors: The Russo Brothers
Starring: Robert Downey Jr., Chris Evans, Chris Hemsworth, Mark Ruffalo & Scarlett Johansson
Not only one of the most anticipated superhero movies of the year but also many people's most anticipated movie, period.
In the wake of Thanos' decimation, as seen in last year's Infinity War, Endgame picks up in a world where half the population has disappeared, and that, unfortunately for the Avengers, includes a lot of Earth's superheroes. Facing a threat so great that they've already failed to stop it once, the Avengers' swansong is sure to tug at a lot of heartstrings.
And, with a title that calls back not only to a line from the previous movie, but also a conversation between Captain America and Iron Man in Age of Ultron, Endgame promises to wrap up ten years worth of stories, and set the world up for a new direction.
7. Brightburn | May 24th, 2019
Director: David Yarovesky
Starring: Elizabeth Banks, David Denman, Jackson A. Dunn, Matt Jones & Meredith Hagner
From producer James Gunn comes a film that asks the question 'What if Superman was a psychopath?'
The film features all the facets of the Superman story you know: crashing to Earth, being found by childless parents, raised on a farm to use his powers for good before taking a hard turn into horror territory, when our 'hero', Brandon Breyer, begins using his powers to torment the residents of his hometown and scare the shit out of his worried parents. Like Deadpool, Glass and Hellboy before it, Brightburn will likely be a key step in diversifying the very make-up of the superhero blockbuster.
8. Dark Phoenix | June 7th, 2019
Director: Simon Kinberg
Starring: James McAvoy, Michael Fassbender, Jennifer Lawrence, Nicholas Hoult & Sophie Turner
Fox's X-Men franchise has been a bit of a rollercoaster. For every poor outing (Origins, Last Stand, Apocalypse) there's been an excellent feature to balance the scales (First Class, Deadpool, Logan). Now, as it nears its end, the franchise has come full circle after its soft reboot at the start of this decade, as the X-Men once again prepare to tackle the problem of the Dark Phoenix.
In their new timeline, Jean Grey's awesome destructive powers have once again awakened, and it will take everything the X-Men have to save both their teammate and the world. Long-time producer Simon Kinberg is stepping up to the director's table for the first time, so hopefully a man as passionate about this franchise as Kinberg should be able to make this one of the best.
9. Spider-Man: Far From Home | July 5th, 2019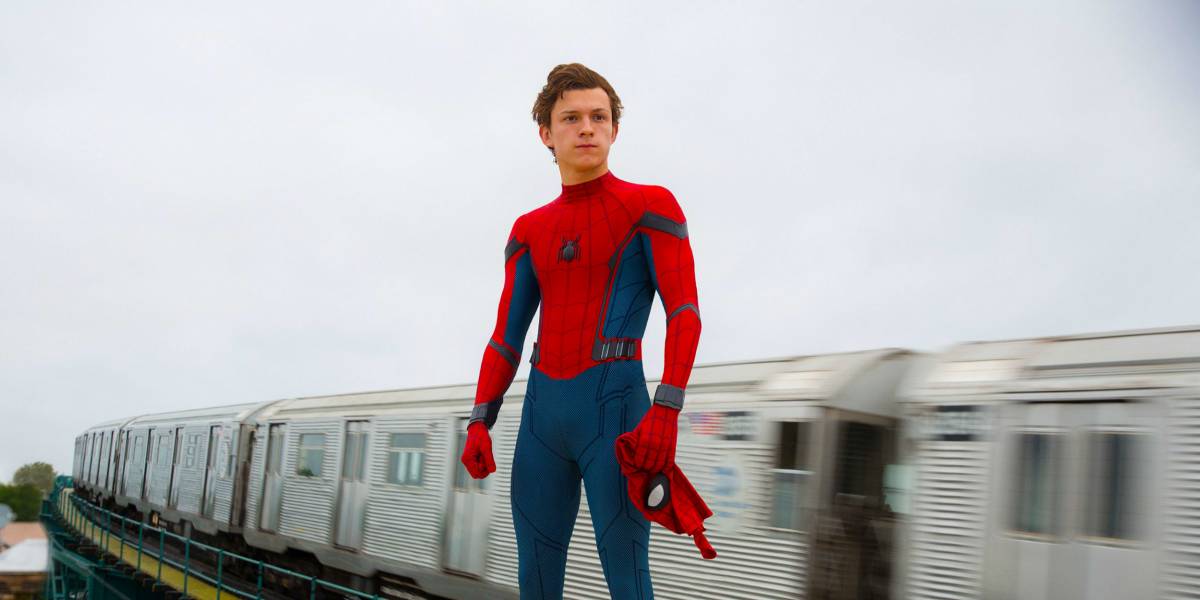 Director: Jon Watts
Starring: Tom Holland, Jake Gyllenhaal, Marisa Tomei, Zendaya & Samuel L. Jackson
Once Avengers is out of the way, the fans of the MCU will be turning their eyes towards Spider-Man: Far From Home, the first film in Marvel's 'Phase Four'. Set moments after the events of Endgame, Far From Home will see Spider-Man back from the dead and setting out on a globe-trotting adventure to combat the threats of Mysterio and the Elementals. Expect lots of laughs and heartfelt innocence, but also some serious ramifications from the events of Infinity War and Endgame, as Spider-Man is positioned at the centre of the all-new Marvel Cinematic Universe.
10. The New Mutants | August 2nd, 2019
Director: Josh Boone
Starring: Anya Taylor-Joy, Maisie Williams, Charlie Heaton, Henry Zaga & Blu Hunt
The third all-out superhero horror film this year, and potentially the last we'll ever see of Fox's X-Men Universe, The New Mutants takes the action out of the X-Mansion and places five new heroes in the confines of a haunted hospital, where they are tested and tortured by doctors and monsters alike.
For many, it will be a shame to see Fox's X-Men universe swallowed up by Disney, but New Mutants looks like a film that will force people to remember it long after it's gone.
11. Joker | October 5th, 2019
Director: Todd Phillips
Starring: Joaquin Phoenix, Robert De Niro, Zazie Beetz, Frances Conroy & Brett Cullen
Rounding out the year is a film lacking any superhero presence, but very much tied into the mythology of one. Director Todd Phillips (The Hangover Trilogy) teams up with Martin Scorsese (you know who he is) to bring audiences a fresh take on the Joker. With Joaquin Phoenix in the lead, this film, in part based on the comic book The Killing Joke, promises to be unlike any comic book movie audiences have ever seen, featuring a different sort of Joker, an eighties setting and a much grittier feel. Gone are the caped crusaders — all that remains is the Joker.
12. Spawn | TBC
Director: Todd McFarlane
Starring: Jamie Foxx & Jeremy Renner
It's not unlikely that Todd McFarlane's infamous Spawn reboot may not get made. After all, it's still in early pre-production, and we have no real idea about its release. But first-time director and Spawn creator McFarlane is hopeful about the film, and his commentary alone makes it worth talking about. Described as a dark, ugly, joyless movie that will make ten-year-olds cry, Spawn promises to be vastly different from anything else in superhero cinema (apart from, perhaps, Brightburn, which we'll get to later), and if it gets made true to McFarlane's vision, could either serve as a shock to the system for many audience members, or an unappreciated failure.
READ NEXT: The Best Superhero Games
Some of the coverage you find on Cultured Vultures contains affiliate links, which provide us with small commissions based on purchases made from visiting our site. We cover gaming news, movie reviews, wrestling and much more.