Indie games are a dime a dozen these days with so many people having access to the tools for game development but that just means there are some truly special things coming out of people's work and this year is no exception. The new indie games of 2021 promise plenty of options for gamers to choose from. Between existential road trips, to innovative psychological horror, and Run and Gun Geese, there is a lot of variety being offered by indie developers in the coming months.
With the ongoing pandemic, there are fewer opportunities for people to enjoy themselves, but many of these games should help you see the world in a new light, bring you a story you can escape in or just let you get lost in a controlled firestorm of chaos. Indie games offer the widest variety of art style and gameplay that you will remember years after you saved your last game, so take a look at just some of the most exciting new indie games of 2021 and beyond for PC, PS4, PS5, Xbox One, Xbox Series X | S, and Switch below.
1. Cyber Shadow | January 26th, 2021
Developer: Mechanical Head Studios, Aarne Hunziker
Publisher: Yacht Club Games
Platform(s): PC, PS4, PS5, Xbox One, Nintendo Switch
For fans of the old 8-bit Ninja Gaiden games, Aarne Hunziker has you covered with his new ninja game, Cyber Shadow. You play as Shadow, a cyborg ninja, who must slice his way through enemy armies all the while obtaining more powerful abilities and items, which can then be used in areas that you have previously visited in new ways.
With the game looking to be a great mix of old school Mega Man, Ninja Gaiden, and a few Metroidvania games, it looks like Cyber Shadow will provide players with a decent level of difficulty. If you aren't sure you are up to Cyber Shadow's challenge, the game will be also included in Xbox Game Pass.
2. The Medium | January 28th, 2021
Developer: Bloober Team
Publisher: Bloober Team
Platform(s): PC, Xbox Series X | S
The Medium is a psychological horror game about a medium who can see between the real world and the spirit world. The idea of a psychological horror with ghosts might sound contrived, but this is where The Medium's unique mechanic stems from, where the game splits the screen so that the player is playing in two worlds at once.
Bloober team released a 15-minute video that showcases the relationship between the spirit world and the real world, and how Marianne uses both worlds to navigate the level. The premise looks like it has a ton of potential for some unique scares and possible puzzle solving moments. Don't let the spirits scare you away from trying it on Xbox game pass when it launches.
3. Dandy Ace | February 2021
Developer: Mad Mimic
Publisher: Mad Mimic, Nerowiz Games
Platform(s): PC, PS4, Xbox One, Nintendo Switch
Dandy Ace is a roguelike that stars a magician who uses his showman magic to fight through a rival magician's cursed mirror dungeons. The gameplay looks fast paced and intense, with Dandy Ace using magic cards and spells to deal out damage to his foes. The entire game has the look and feel of a light hearted cheesy magic show where even the villain, the Illusionist Lele, is like a modern Mr. Hinkle from Frosty the Snowman, who is mad at someone else taking the spotlight away from him.
Developer Mad Mimic is trying to appeal to streamers with their innovative Magic Mirror Mode that will allow viewers of the stream to take on the role of Lele to either aid or hinder the progress of Dandy Ace. It looks like a great opportunity to troll your favorite streamer or be trolled by your favorite fans.
4. Nuts | TBC 2021
Developers: Joon, Pol, Muuutsch, Char, and Torfi
Publisher: Noodlecake Studios
Platform(s): PC
Have you ever thought that squirrels could be the core gameplay motivation of a game? Well Joon, Pol, and friends sure did when they set out to make Nuts. In Nuts, you are a part of a research team trying to learn about the natural habits of the native squirrels, but not everything is as it seems.
The game focuses on tracking a squirrel through the wilderness using tools like cameras and GPS systems to find your target. Every element of Nuts has me intrigued from its unique less is more art style to its surveillance of a squirrel in the wild; the game promises to stand out from other releases this year.
5. Endling | TBC 2021
Developer: Herobeat Studios
Publisher: Herobeat Studios, HandyGames
Platform(s): PC, PS4, Xbox One, Nintendo Switch
Endling makes it no secret that it is trying to convey environmental conservation with its name and premise. You play as the last adult fox on the planet where you must scavenge for food to survive and explore a world inspired by contemporary real world problems while trying to keep your family alive.
Using your fox instincts and perceptions to navigate the world, Endling appears to be making the most of its fox protagonist in hunting prey, hiding from predators, and protecting your fox cubs. The game looks like it will be an emotional and potentially eye opening experience when it hopefully releases this year.
6. 12 Minutes | TBC 2021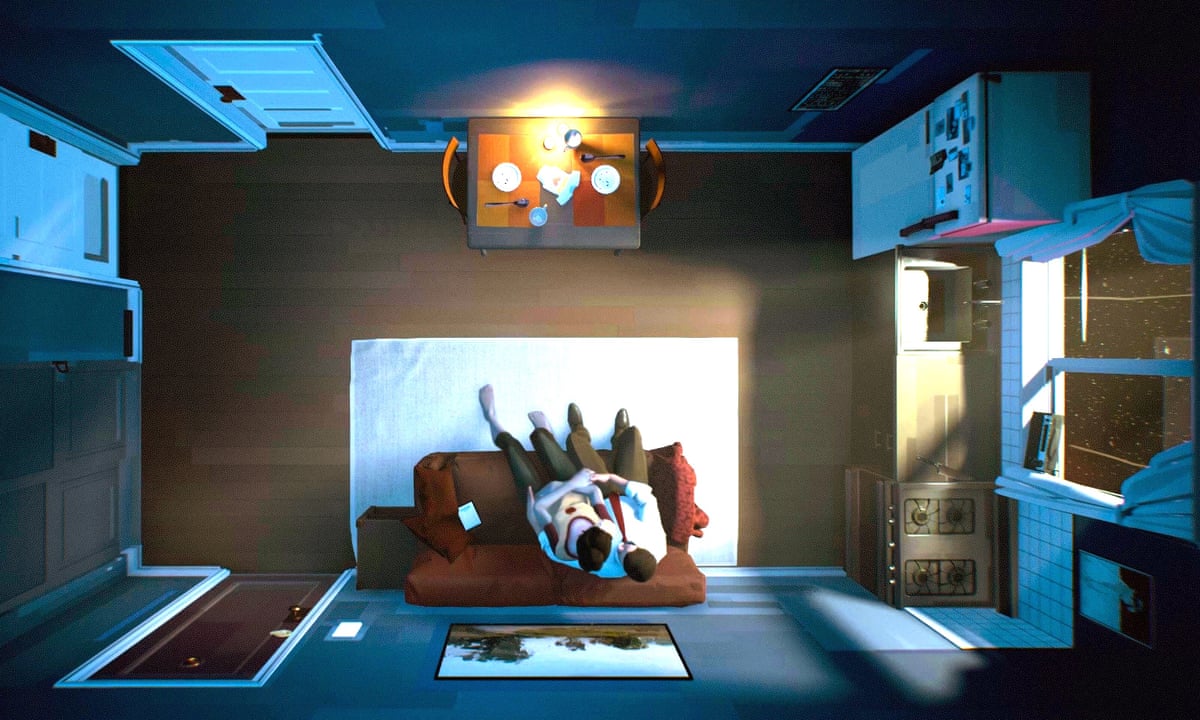 Developer: Luis Antonio
Publisher: Annapurna Interactive
Platform(s): PC, Xbox One, Xbox Series X | S
Imagine if Groundhog Day was a murder mystery that happened over a 12 minute time span rather than the entire day. Doesn't that sound like that could be a maddening affair? Well, that is the premise of Luis Antonio's game 12 Minutes, where you play as a man beaten to death by a detective at the start of the game but brought back to relive that same moment again and again.
The game focuses on trying to break free of this mysterious death cycle using your knowledge of the environment and what is to come in the timeline. The cast also stars some big names like Willem Dafoe, Daisy Ridley, and James McAvoy so you know the voice acting will be top notch going into this game.
7. A Juggler's Tale | TBC 2021
Developer: Kaleidoscube
Publisher: Mixtvision
Platform(s): PC, Nintendo Switch
A Juggler's Tale is 3D sidescroller with a fantastically charming puppet theatre premise, where you play as Abby the string puppet. Abby must navigate a world full of environmental dangers and other string puppet foes but she is restricted by her own puppet strings that she must always be mindful of.
The game's visuals look fantastic as well, with the backdrops to the environments appearing all the more striking as Abby gingerly picks her way across the world. I am hoping that the game can really emphasize on the string puppet gimmick and that Kaleidoscube have even more charming additions to show us when the game hopefully releases this year.
8. Backbone | TBC 2021
Developer: EggNut
Publisher: Raw Fury
Platform(s): PC, PS4, Xbox One, Nintendo Switch
Backbone is a 2D point and click adventure with a noir flair set in a dystopian Vancouver and stars a racoon detective named Howard Lotor. At the onset of the game, Howard is just going through the motions in a society that perpetuates inequality, however a series of cases causes Howard to fall down the rabbit hole challenging his perspective of the world.
Something isn't right in the world and Howard must investigate its origins by finding leads and interviewing a wide array of interesting characters. A demo is available on Steam right now, so give it a try, while you wait for the game to release sometime this year.
9. Dustborn | TBC 2021
Developer: Red Thread Games
Publisher: Quantic Dream
Platform(s): PC, PS5, Xbox Series X | S
I'm a sucker for a good road trip and with the ongoing pandemic and lack of destinations available, Dustborn promises to be another form of escape. Dustborn is styled like a graphic novel and focuses on a group of friends crossing America in 2030 as they deliver a package while a group of fanatics are trying to stop them.
You play as Pax, who has a storied history, is 4-months pregnant, and fights using a baseball bat and force-like abilities, based on the looks of the gameplay Red Thread Games has released so far. It's not clear yet how the pregnancy will factor into the larger story, but it will be interesting to see where the developers take the characters in this futuristic road trip across America.
10. Forever Ago | TBC 2021
Developer: Third Shift
Publisher: Third Shift
Platform(s): PC
Forever Ago is the debut game from Third Shift Studio and is a road trip adventure that focuses on living in the moment. The game follows Alfred as he travels North in his van seeking redemption but along the way the game promises to deliver tiny slices of life that flesh out Alfred and the people he meets. Alred isn't completely alone in his van as he is traveling with his canine companion and trusty camera to capture all the little moments of his journey north. The environments appear to have all the variation of the real world with beautiful sunsets, dark rainy streets, and calm beaches.
Forever Ago reminds me of a Pixar short film based on its slower pace, character focus, and art style, so I can only hope it can reach the same heights as the acclaimed film studio. Third Shift Studios is only a two man team but I hope the road to development completion doesn't take too much longer, so we can meet Alfred on his journey.
11. Dordogne | TBC 2021
Developer: UMANIMATION, UN JE NE SAIS QUOI
Publisher: UMANIMATION, UN JE NE SAIS QUOI
Platform(s): PC, Nintendo Switch
The most striking element of Dordogne's design is its absolutely beautiful watercolor graphics. The game appears to almost play out like a children's illustration book with Mimi, the main character, running around the watercolor sets of her Grandmother's home as she relives childhood memories.
The gameplay uses this narrative to set the game both in the past and present where Mimi must solve puzzles using sound and photos as the key gameplay elements. The story promises to give a heartwarming tale of a granddaughter and her grandmother over the course of their relationship together.
12. Eastward | TBC 2021
Developer: Pixpil
Publisher: Chucklefish
Platform(s): PC, Nintendo Switch
Eastward was supposed to come out last year but due to issues with the ongoing pandemic, the game was delayed for sometime this year. The game is an adventure RPG with a charming pixel art style and is set in a not too distant future society where a toxin has forced people to live mostly underground.
The main characters feel in their bones that no person was meant to live their life underground and this motivates their plot to reach the rumored world topside but first they must escape their underground society. The game is being published by Chucklefish who is the same studio that has been helping Eric Barone with the latest updates of Stardew Valley, so Eastward appears to be in very good hands.
13. Garden Story | TBC 2021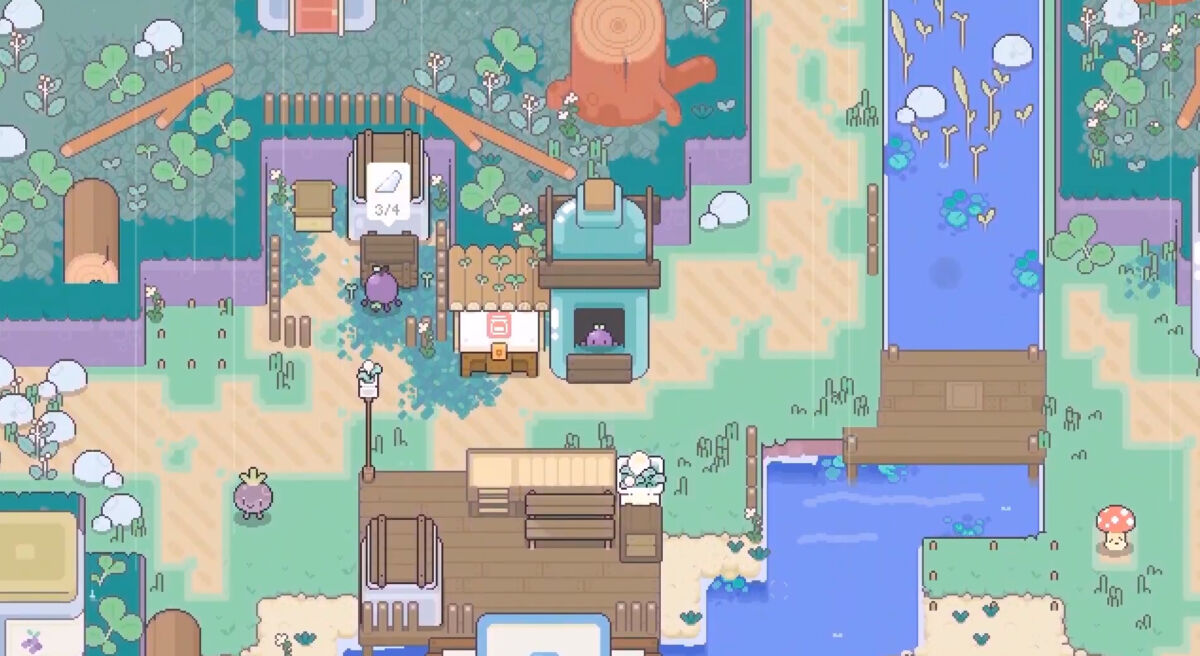 Developer: Picogram
Publisher: Rose City Games
Platform(s): PC, Nintendo Switch
Another game that was set to release last year but is now slated for 2021, Garden Story stars a new born anthropomorphic grape named Concord (could there be any other name?) as he takes on the responsibilities of being a guardian of The Grove. The game is an adventure RPG and has Concord traveling around to restore his island home by collecting supplies and meeting new characters to help Concord along the way. Concord is one of the youngest grapes off the vine and he is ready to help his home prosper without any whining.
Characters in the game will ask you to complete tasks for them, whether the tasks are to fight dangerous enemies or just help a character complete a library collection, there is a lot to do to make The Grove the perfect home. Garden Story promises to be a charming adventure about a grape and his best garden pals bringing peace and prosperity to their island home.
14. Hollow Knight: Silksong | TBC 2021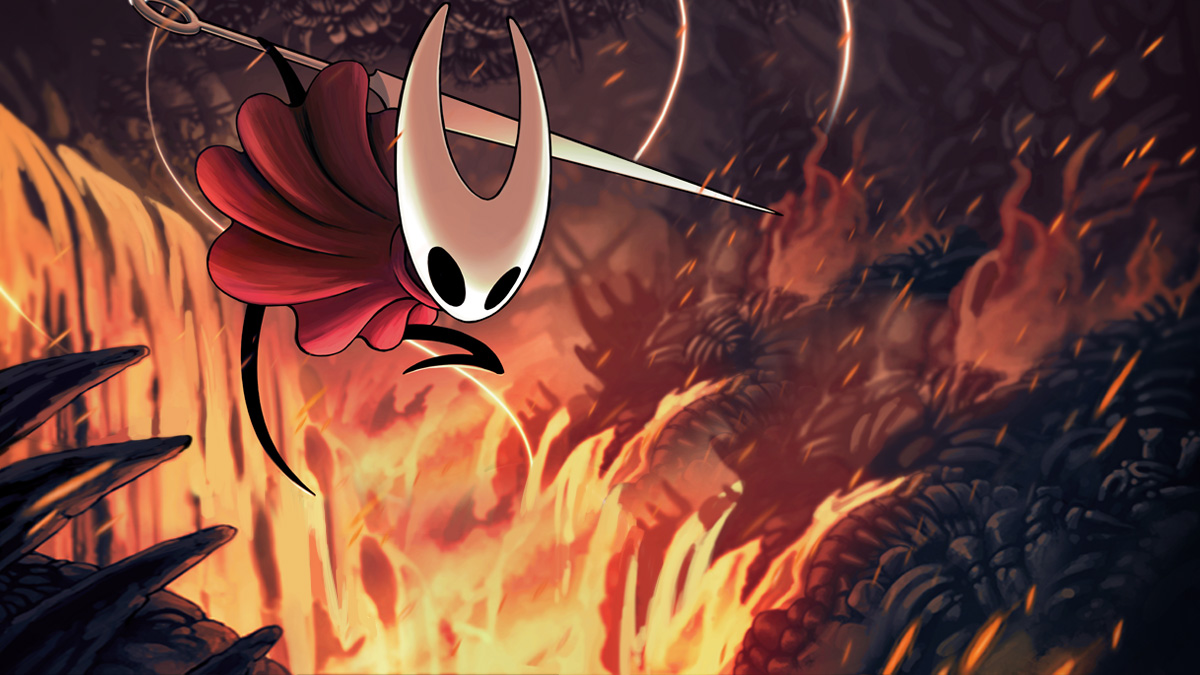 Developer: Team Cherry
Publisher: Team Cherry
Platform(s): PC, Nintendo Switch
Team Cherry's debut game, Hollow Knight, took many by surprise in 2017 with its smooth combat, interesting visual style, and toneful score, setting a new standard for metroidvania games. Now Team Cherry is trying to match that success with Hollow Knight: Silksong where you play as Hornet, one of the Knight's rivals in the original game, as you explore a whole new kingdom, fight new enemies, and discover new secrets.
The gameplay looks shockingly fast compared to the original and I am curious how that will change Team Cherry's overall gameplay/level design. Hopefully, we will not have to wait too much longer to see how things turn out for this highly anticipated follow up.
15. Mighty Goose | TBC 2021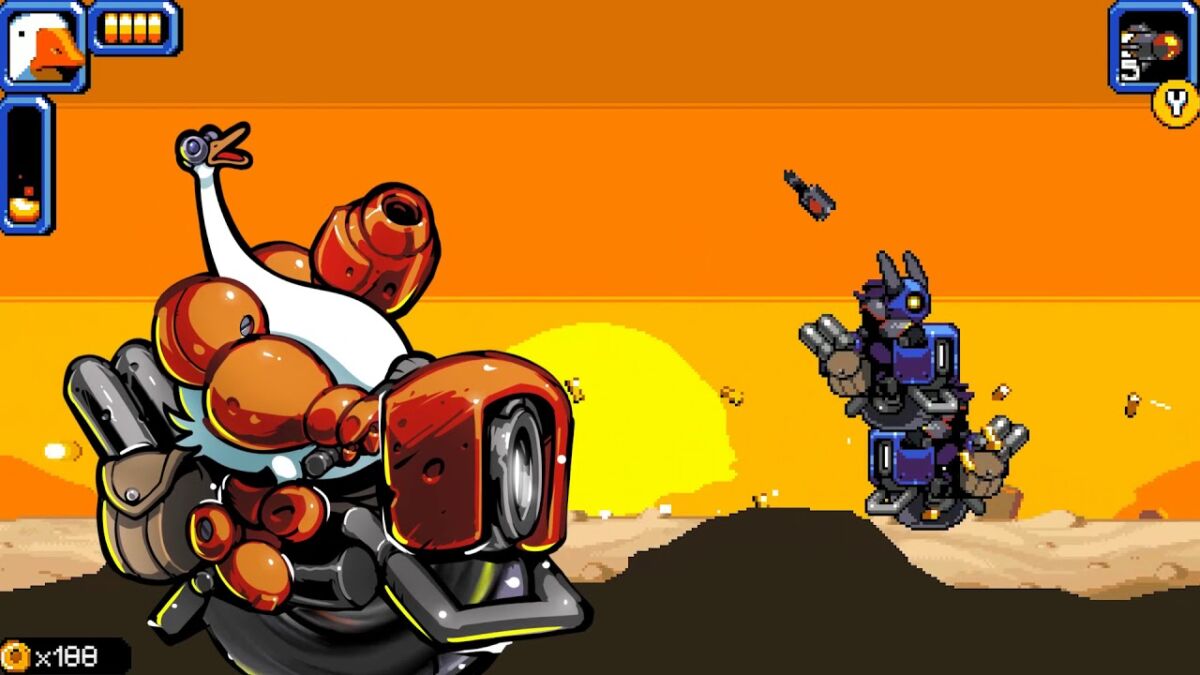 Developer: Blastmode, MP2 Games
Publisher: Playism, Active Gaming Media
Platform(s): PC, PS4, Xbox One, Nintendo Switch
Mighty Goose is a ridiculous run and gun shooter starring a mechanical goose as he fights hordes of enemies on his way to defeat the Void King. The game takes the classic mechanics of games like Contra and Gunstar Heroes but chooses to not take itself too seriously.
Mighty Goose looks great as he wields his weaponized wings to fight through a seemingly wide variety of mechanical enemies and bosses while the gameplay looks fast and hectic with weapon upgrades to help bring down the big bosses. I can't wait to deliver powerful bonks to mechanized scorpion tanks, while I let out a terrifying honk of retribution.
16. Sable | TBC 2021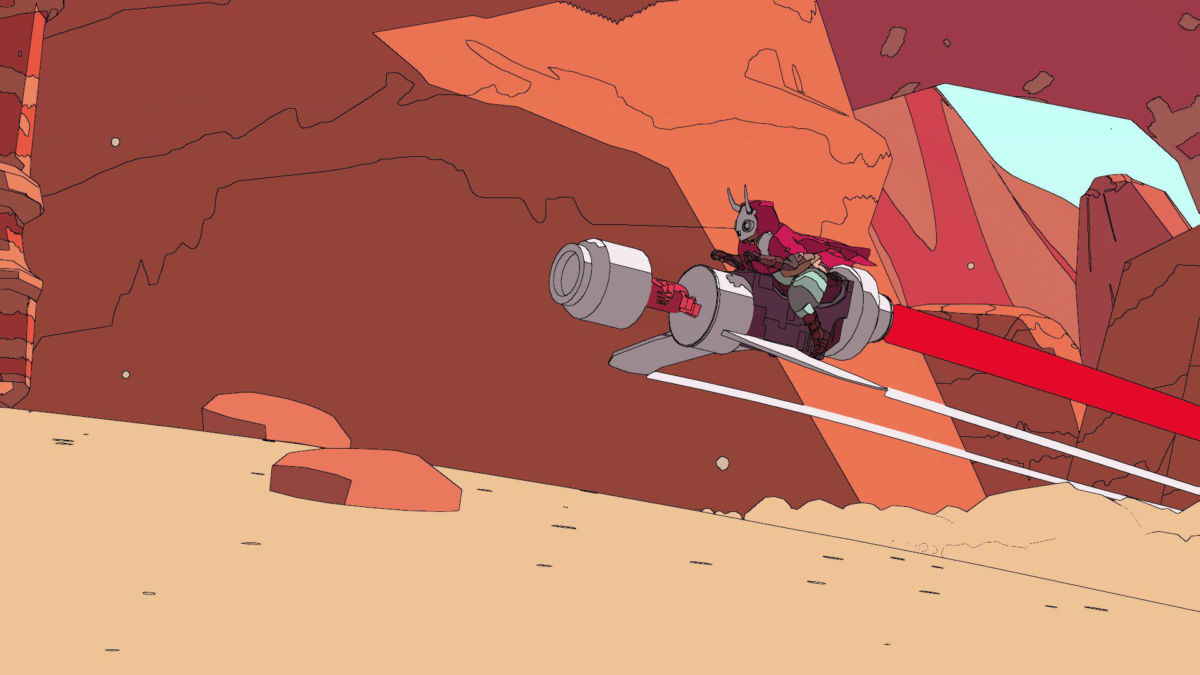 Developer: Shedworks
Publisher: Gregorios Kythreotis
Platform(s): PC, Xbox Series X | S
Everytime I see Sable being shown off, I am filled with awe at its art style, which many have compared to Moebius's visually striking work. Shedworks says that the game is about self discovery as you play as Sable exploring sandy landscapes and ruins. Your ability to explore these vistas looks varied too with Sable able to climb vines, walk through the ruins, or speed across the sandy deserts on her glider.
The game gives me Journey vibes with its style and themes, and I can only hope that Sable can meet the same level of emotional weight that Journey was able to accomplish back in the day. Sable was meant to release last year but was pushed to 2021 presumably because of the pandemic.
17. Genesis Noir | TBC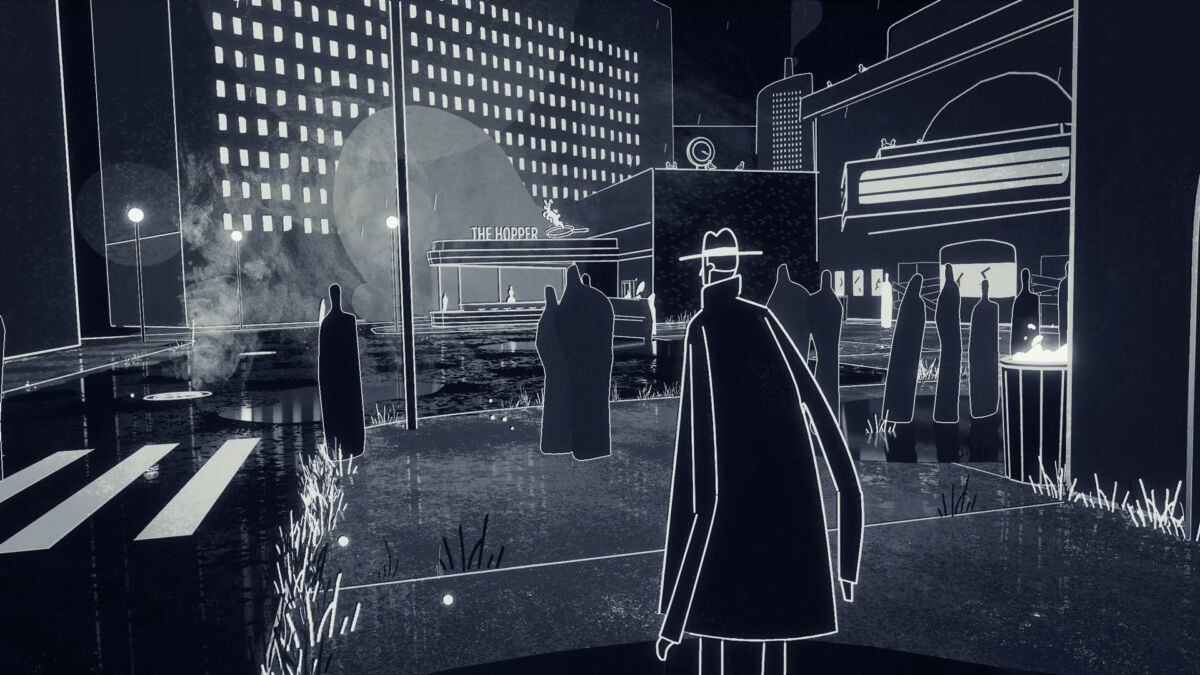 Developer: Feral Cat Den
Publisher: Fellow Traveller
Platform(s): PC, Xbox One
Genesis Noir is another crowdsourced game with an original art style that plays off of light and darkness to tell its space noir story. The game stars No Man and is literally a race against time as the bullet that caused the "big bang" is careening towards No Man's love interest and he must jump through space and time to reach her.
The game appears to play a lot with ideas related to how the universe might work and that sounds like a really promising premise. On top of that, Genesis Noir looks like one of the most visually pleasing games I have ever seen, so much so that I would love to frame some of the screenshots of this game in my own home.
18. Season | TBC
Developer: Scavengers Studio
Publisher: Scavengers Studio
Platform(s): PC, PS5
Season was announced at The Game Awards 2020 and is a game about one woman's journey to discover a world much wider than the one she grew up in. To do this, she must travel on her bike across distant lands collecting artifacts of life like photos, drawings, or sounds. The tone art style of the game matches that of a Miyazaki film with the focus on the beauty of nature and even the score sounds with its mellow strings and piano is reminiscent of the score from Howl's Moving Castle.
It looks atmospheric and serene, but the world of Season also has secrets to reveal about how society collapsed and froze in time. Hopefully we will not have to wait too long to see what Season has to say.
READ NEXT: Biggest Upcoming New Strategy Games of 2021
Some of the coverage you find on Cultured Vultures contains affiliate links, which provide us with small commissions based on purchases made from visiting our site. We cover gaming news, movie reviews, wrestling and much more.