2023 is officially in full swing, and that means the game releases are coming thick and fast, so if you happen to have any spare gift money left over from Christmas, now would be the time to use it. After a pretty decent month for releases in January, February 2023 is here and its packed to the brim with all kinds of games.
Whether you prefer to play games on PC, PlayStation, Xbox or the Nintendo Switch, February 2023 offers a wide variety of games that could appeal to most gamers. From shooters to platformers, strategy titles to RPGs, there's a little bit of something for everyone this month. Here's the biggest new games of February 2023 that you should be keeping an eye out for across PC, PS4, PS5, Xbox One, Xbox Series X & S, Switch.
February 2023 Games
Deliver Us Mars | February 2nd, 2023
Developer: KeokeN Interactive
Publisher: Frontier Developments
Platform(s): PC, PS4, PS5, Xbox One, Xbox Series X & S
After Deliver Us The Moon, it's only natural that KeokeN Interactive would move on to Mars for the sequel, and Deliver Us Mars promises to offer the same nail-biting tension and apocalyptic sci-fi dread that the first game offered. It's just that now everything is a little bit more red than it was in the previous game, on account of you being on Mars and all.
Set 10 years after the events of the original game, Deliver Us Mars sees the human race edging ever closer towards extinction, with the fate of the entire species resting on the actions of Kathy Johanson, the youngest astronaut left on Earth. A mysterious distress call from Mars sees Kathy joining the crew of the Zephyr for one final mission to recover some stolen ARK colony ships and ensure humanity's survival.
Wanted: Dead | February 14th, 2023
Developer: Soleil Ltd
Publisher: 110 Industries SA
Platform(s): PC, PS4, PS5, Xbox One, Xbox Series X & S
A pedigree of games like Dead or Alive, Ninja Gaiden and Samurai Jack: Battle Through Time is a pretty good track record for selling a brand new third person action game. Then again, Soleil also co-developed Devil's Third alongside Valhalla Game Studios. They can't all be winners, but Wanted: Dead looks to take its cues from the latter, so we've got our fingers crossed that Soleil's latest isn't quite as disastrous as one of the Wii U's most reviled games.
A cyberpunk flavoured mix of third person shooter and hardcore, character action slasher, Wanted: Dead tells the story of Zombie Unit, a crack team of elite cops looking to uncover a major corporate conspiracy in Hong Kong. As Lt. Hannah Stone, you'll cut your own path through the waves of mercenaries, goons and those foolish enough to stand in your way.
Tales Of Symphonia Remastered | February 17th, 2023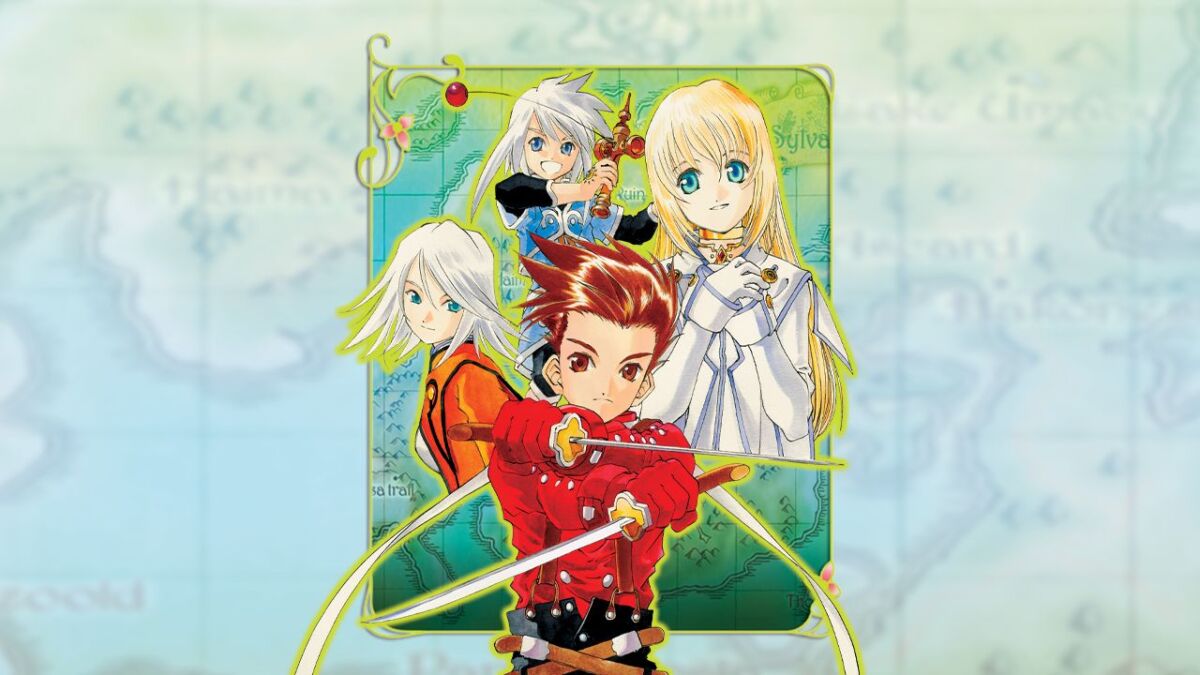 Developer: Bandai Namco
Publisher: Bandai Namco
Platform(s): PS4, Xbox One, Nintendo Switch
The "Tales of" is one of the oldest JRPG franchises going, but it's felt like the series has only really begun to attain wider popularity in recent years, thanks to the success of Tales Of Vesperia Remastered and Tales of Arise. With more eyes on the franchise than ever before, Bandai Namco have opted for the smart idea of releasing more titles from the series' back catalogue, with the next one being Tales of Symphonia Remastered.
Originally a cult RPG hit for the Nintendo GameCube, Tales of Symphonia Remastered follows main character Lloyd Irving as he gathers his friends together in a bid to try and save two worlds from destruction. With support for up to four players to battle monsters together in local co-op, along with some beautiful anime cutscenes and cel-shaded graphics, Tales of Symphonia still holds up today. The Remastered version should be even better.
Wild Hearts | February 17th, 2023
Developer: Koei Tecmo, Omega Force
Publisher: EA
Platform(s): PC, PS5, Xbox Series X & S
If you're not too busy playing Monster Hunter Rise, now that it's launched on more platforms, or if you're looking for an alternative to Capcom's huge franchise, Wild Hearts could be the next big game for you. Functionally, Wild Hearts follows a similar formula to Monster Hunter, with the player controlling a hunter out to collect the skins of large beasts so you can craft better weapons and equipment to hunt tougher monsters.
The key difference that sets Wild Hearts apart from the rest of the competition is the fact that players can use the Karakuri mechanic to take the fight to these monsters, known as Kemono. Kakakuri can be used to build blocks or towers, allowing you to deal massive damage to the monster from above, or you can combine forces with two other players and build bulwarks designed to contain the monster.
Atomic Heart | February 21st, 2023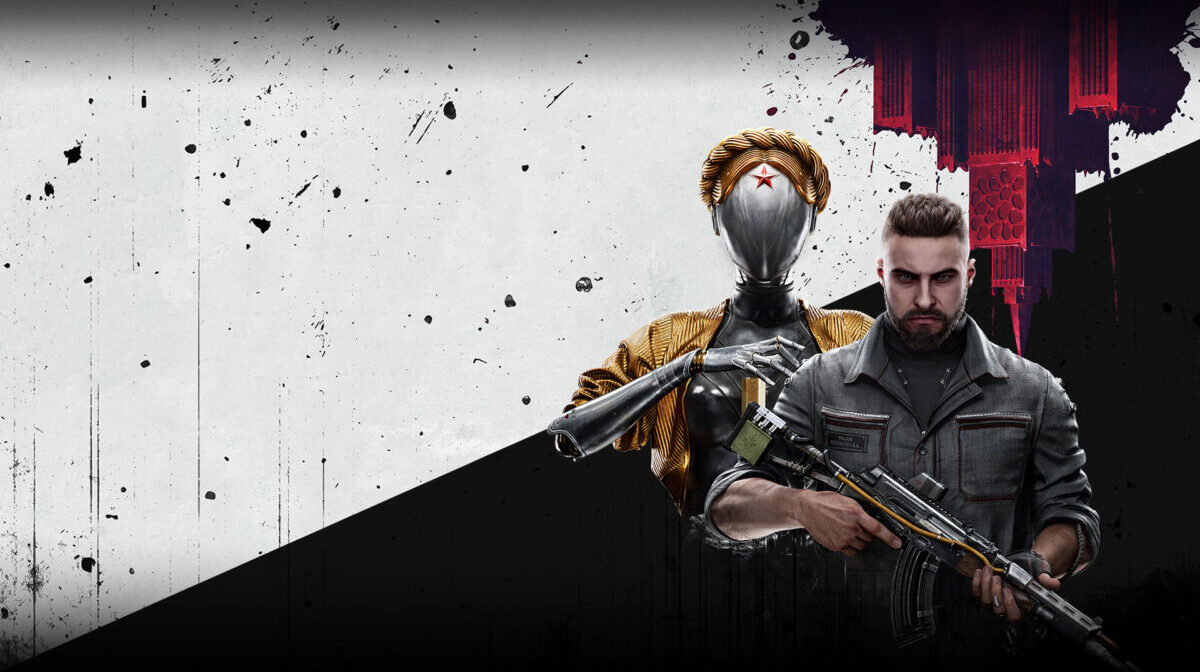 Developer: Mundfish
Publisher: Focus Entertainment, 4Divinity
Platform(s): PC, PS4, PS5, Xbox One, Xbox Series X & S
If you're looking for a big new FPS to play in February 2023, look no further than Atomic Heart, which aims to combine fantastic weapons and powers with a brutalist alternative history and plenty of killer robots to blast. Plus, it boasts a soundtrack by former DOOM and DOOM Eternal composer Mick Gordon, so you know it's going to sound incredible if nothing else.
Set in an alternate version of 1955 Russia, players control the secret agent P-3, sent to a secret research facility in order to investigate some strange occurrences. Naturally, because this is a first person shooter, P-3 finds the facility crawling with malfunctioning robots and failed biomechanical experiments, all of which are looking to end P-3's mission before it even begins.
Like A Dragon: Ishin! | February 21st, 2023
Developer: Ryu Ga Gotoku Studio
Publisher: SEGA
Platform(s): PC, PS4, PS5, Xbox One, Xbox Series X & S
As the Yakuza/Like A Dragon series has gained popularity over the years, many players have wondered whether or not Ryu Ga Gotoku Studio and SEGA would take the plunge and release the franchise's samurai spin-offs in the West, as they were previously Japan-only releases. Thankfully, we're now halfway to receiving them both, as Ryu Ga Gotoku Studio are porting the second game, Ishin, to modern platforms. Don't worry, you won't need to play Kenzan to know what's happening.
Set during the tailend of the Edo Period in feudal Japan, Like A Dragon: Ishin! follows the real life figure of Sakamoto Ryoma, who attempts to infiltrate the Japanese special police force known as the Shinsengumi in order to try and find his mentor's killer. Of course, that's if Ryoma doesn't get distracted by the various minigames and substories along the way. Building a farm or going to karaoke is just as important as justice, after all.
Blood Bowl 3 | February 23rd, 2023
Developer: Cyanide
Publisher: Nacon
Platform(s): PC, PS4, PS5, Xbox One, Xbox Series X & S, Switch
American Football is pretty brutal to watch at the best of times, but there's always a way you can make things even more brutal. Turns out, the solution is to add a host of orcs, elves, dwarves and other monsters in the mix, making the whole thing a mythical bloodsport. That's the reality of Blood Bowl 3, the third game based on Warhammer's sillier, spin-off series, and while it seems like there's some similarities, Blood Bowl 3 is a huge departure from the previous video game versions of Blood Bowl.
This is because Blood Bowl 3 is the first video game in the series to launch after Games Workshop released a second edition of the game back in 2020, with completely updated rules that change how the game is played. If you've played Blood Bowl 1 or 2, you might find this third instalment to be a whole new game, but with plenty of playable races and content to enjoy at launch, you'll probably fall in love all over again.
Kirby's Return To Dream Land Deluxe | February 24th, 2023
Developer: Nintendo
Publisher: Nintendo
Platform(s): Switch
Continuing the Switch's long-running tradition of playing host to superior ports of previous generation games, Nintendo are capitalising on the Kirby fever that occurred with Forgotten Land by releasing Kirby's Return To Dream Land Deluxe. An upgraded port of the original Wii release, this Deluxe version aims to be the definitive 2.5D Kirby experience on the Nintendo Switch.
A platforming adventure for up to four players, Kirby's Return To Dream Land Deluxe sees the pink ball and all his friends working together to help Magalor repair their broken spaceship, using an array of copy abilities to do so. Classic copy abilities return, such as Sword, Whip, Fighter, Bomb and more, but the Deluxe version includes some new abilities, like Mecha, Sand and Festival.
Octopath Traveler II | February 24th, 2023
Developer: Square Enix, Acquire
Publisher: Square Enix
Platform(s): PC, PS4, PS5, Nintendo Switch
Octopath Traveler became something of a surprise hit RPG when it launched in 2018, so it's definitely no surprise to see that Square Enix are making a sequel. Whether or not Octopath Traveler II will be able to live up to the lofty standards put forth by the original game remains to be seen, but it's clear that Square Enix sees a lot of value in this franchise, as the sequel aims to build on those already impressive foundations.
Octopath Traveler II follows a similar premise to the original game, as the player will be able to pick from eight different characters to start the game with, before progressing through each character's individual stories. Set in the world of Solistia, you'll be in control of how each character interacts with the world around them, as the stories of the eight characters begin to intermingle.
Scars Above | February 28th, 2023
Developer: Mad Head Games
Publisher: Prime Matter
Platform(s): PC, PS4, PS5, Xbox One, Xbox Series X & S
Far from being what an old, northern English person would probably say when they're frustrated, Scars Above is a third person sci-fi shooter that might have passed you by until now. For whatever reason, the hype and promotion around this game seems to have been fairly non-existent, which is a shame as there's potential here for a solid shooter. It might not be GOTY but it could be a lot of fun.
After humanity sends out a scientific team to investigate a large object that's begun orbiting around Earth, the object and the team are suddenly teleported to a faraway planet filled with hostile creatures and the ruins of a long dead civilisation. As Dr Kate Ward, you wake up alone, but you're determined to not only survive, but to discover what happened to your crew as well. Let's just hope you don't end up on the lunch menu beforehand.
READ MORE: Biggest New PS5 Exclusives of 2023 & Beyond
Some of the coverage you find on Cultured Vultures contains affiliate links, which provide us with small commissions based on purchases made from visiting our site. We cover gaming news, movie reviews, wrestling and much more.