Some of us 90s folk would remember the movie The Beautician and the Beast, starring Fran Drescher and Timothy Dalton. She's a beautician mistakenly hired as a teacher to tutor the children of the dictator, and in typical rom-com fashion, they fall in love. Laura Marano's character Izzy kind of reminds me of Drescher's Joy Miller: outspoken, loud, caring, labelled a hairdresser but technically a beautician as well. Mena Massoud's Prince Thomas isn't quite a beast, so I guess that's where the comparison falls short.
The Beautician and the Beast has 18% on Rotten Tomatoes, but I loved it. The contrast between their characters allowed for some really fun moments in the movie – the sandwich making scene, all the antics with the chicken – and the actors had great chemistry. This movie, well, things aren't as promising. Marano is lovely and vivacious, but the script just doesn't give any ounce of memorability to the proceedings. Massoud isn't given as much of a role as the prince – his job is to look charming and have the same story arc as any other Prince in a Netflix movie. Also, isn't this trope played out? Give us more real people stories, Netflix.
The Royal Treatment is a rom-com: there needs to be a spark, and there just isn't one here. Izzy and Thomas have good friendship energy, but are simply not believable as romantic partners.
I do like the effort that went into building up the culture of Lavania as this melting pot of a country, and Izzy's frequent visits into town does allow us to get a feel of the place. It's something A Christmas Prince did not do, leaving Aldovia rather faceless. I like that both characters encourage each other to seize agency, to enact change and do something rather than sit around and resign themselves to their helpless fates. One of the plotlines feels borrowed from The Princess Diaries 2 – you'll know what I mean if you watch the film – but it's nice to see rom-coms advocate such a positive message.
However, like I said, the romance is lacking, and Thomas is attached to an engagement plotline. This restrains the romance factor in the movie, since Izzy isn't someone to come bounding in and ruin a potential marriage, so all they can do is share longing looks. The humour isn't great either, and the whole subplot with Izzy's colleagues and the scary French lady is just so over the top and unfunny.
Also, the fashion in this movie isn't great either. Massoud is a prince, but isn't dressed like one for most of it. The first time we see him, he's wearing a hideous shirt, and I simply cannot believe that a prince wouldn't have his own stylist. Oh yeah, the country's broke; maybe that's why. Marano's clothes are pretty meh as well, and she's for some reason always wearing either red or yellow, like they need to colour code her or something.
Even the grand romantic gesture is an amalgamation of things from other romantic movies, with pledges of love lasting a lifetime even though the pair only at most had three dates with each other – the Italian's a nice touch though.
READ NEXT: 10 Best Romance Movies For Guys
Some of the coverage you find on Cultured Vultures contains affiliate links, which provide us with small commissions based on purchases made from visiting our site. We cover gaming news, movie reviews, wrestling and much more.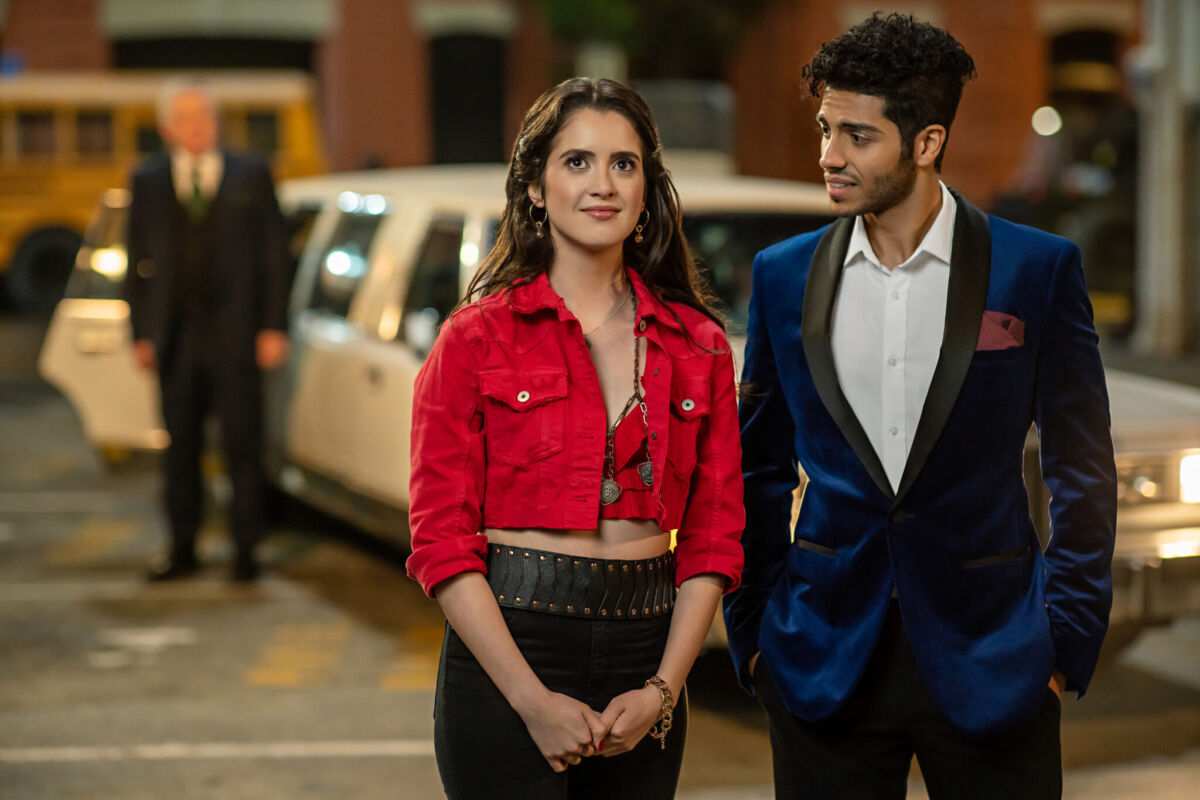 Verdict
Maybe the days of good Netflix rom-coms are over, because this wasn't very romantic, nor very funny.