Well, it's September. Among other things, this means that if you're able to do so, you've probably gone on vacation. Or at least something that you have decided technically fits the parameters of a vacation. Many don't even have that luxury. If that's you, then maybe you're going to have a unique appreciation of this month's Make the Case pulling focus on movies about terrible vacations and dreadful, even dangerous getaways.
As a writer, my own concept of a vacation is a little muddled. I keep my expectations pretty low, and I try to avoid vacations that are really just designed to distract me from the everyday horrors inherent in being alive. Trying to get away from the immovable objects created by poor life choices is a big theme in many movies about vacations going straight to hell. There also of course the family vacation movies where every expectation is radically assaulted by the elements and casual misfortune. A bad vacation can come at you from almost any direction, which is perhaps why some people, even with the ability to take one, prefer to just stay home.
If you're in that category, it doesn't mean you can't watch other people suffer. Sometimes, it's hilarious. Sometimes, it's decidedly not. The best movies about bad vacations, or in the case of this unranked column, my favorites, approach this unique and often privileged wing of human suffering from a variety of angles.
6. The Great Outdoors (1988)
Director: Howard Deutch
The Great Outdoors is one of the simplest movies being covered this month. Not only in terms of its plot, in which a kind, patient, and somewhat uptight family man, Chet (John Candy, in one of his best straight man roles), is forced to spend the summer camping with his impressively unbearable brother-in-law, Roman. That would be Dan Akroyd, also at his best here, as well as his family (they all kind of suck, too, but you'll probably come to like them). It's a premise we're all familiar with, and it makes sense that this was written by John Hughes.
This isn't the last time John's name is going to show up in a column featuring movies about bad vacations.
Naturally, Roman wears on every single nerve Chet has. It doesn't take very long for Chet's romanticized vacation ideals to become polluted by Roman's madness and boorishness. The execution of all of these things, combined with the scenic beauty of the film's locations, is all very pleasant. It's the performances by this cast, particularly Candy and Akroyd playing off one another to absolute perfection, that makes The Great Outdoors one of my favorite bad vacation movies.
5. Long Weekend (1978)
Director: Colin Eggleston
My impression of Australia is a continent that exists as a living horror movie. I mean this in the sense that the weather seems hellish on a good day, combined with the fun fact that seemingly everything, absolutely everything, in Australia has enormous potential to kill human beings. The people, by and large, seem lovely. Obviously, in many parts, the scenery is absolutely stunning.
Movies like Long Weekend certainly play into these expectations. 40+ years on, and Long Weekend is still one of the scariest movies ever set in the land that gave us Paul Hogan and Yahoo Serious. Two miserable married people named Peter (John Hargreaves) and Marcia (Briony Behets) take out their frustrations on one another during a weekend camping vacation. This carries over into how they treat their natural surroundings, which eventually reaches a point in which nature itself seemingly strikes back.
The resulting nightmare these two endure is not only terrifying, well-paced, and beautiful in its suspense-building, but it's darkly humorous, as well. As it has for me, it may even prove to be cathartic if you've ever gone on a vacation with someone who openly wishes harm upon you. I don't recommend it personally.
4. House (1977)
Director: Nobuhiko Obayashi
There's never a bad time to discuss the 1977 ultra-weird favorite House. I wrote about the movie recently for an article on the best Japanese horror movies. While it might be tempting to use that as an excuse to write about something else, it's unfathomable to me that we would discuss films about the worst possible outcomes for a getaway, and not discuss a movie whose weirdness goes well beyond any cultural differences between the cinema of Japan and movies made in the western part of the world.
House is the story of a group of girls, led by the cheerful and clever Gorgeous (Kimiko Ikegami), who decide to spend their break at Gorgeous' aunt's place in an isolated part of the Japanese countryside. The movie's gentle strangeness right out of the gate soon gives way to a movie that nearly defies description. Explaining what happens to the girls, once they discover something elaborate, sinister, and supernatural inhabits the home, doesn't really work.
House is strong enough as a piece of surrealist entertainment, and as an example of the worst possible things that can happen to you when you're trying to get away from it all, to deserve two write-ups from me in a single year.
3. Sightseers (2012)
Director: Ben Wheatley
I'm obviously a big fan of dark comedy. One thing that frustrates me at times is the inability of a film with an exceptionally clever premise to keep its momentum going. This is probably why some ideas just can't run for 80+ minutes, no matter how good they are. Sightseers doesn't have this problem.
A charming, quirky couple named Chris and Tina (Steve Oram and Alice Lowe) go on a holiday in the English countryside. However, instead of horrible things happening to them, ala Long Weekend, they become the perpetrators. Their darker behavior and impulses come to the surface, dominating the decision-making process that leads them to conclude that murdering anyone who irritates them is the best way to spend their time off.
There's of course something subversive about the whole concept of what's basically a twisted romantic comedy. Chris and Tina have their problems, as we find, but they basically care for each other. Their shared decision to murder for basically the hell of it sets them on a pretty wild path, but the chemistry between these two otherwise likable people leaves us with an impressively and enjoyable uneven movie-watching experience.
2. National Lampoon's Vacation (1983)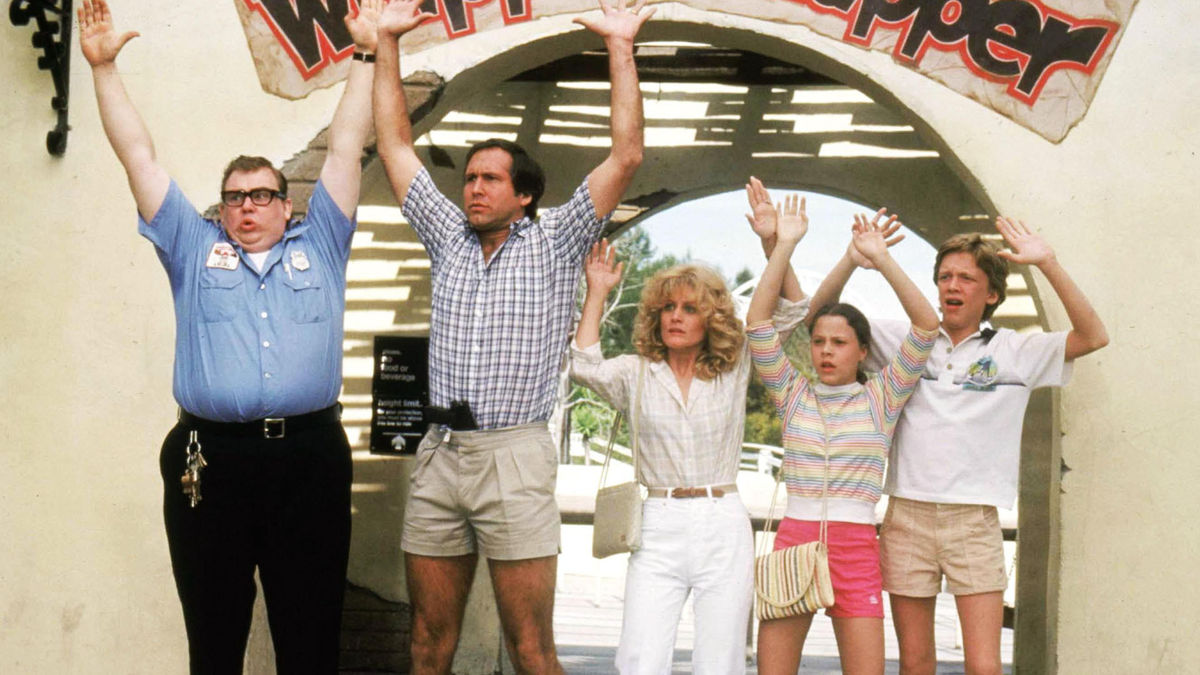 Director: Harold Ramis
It was two years ago I wrote a column about films that emphasized in some way the death of summer. National Lampoon's Vacation, which is still arguably one of the best comedies and road trip movies ever made, was an easy choice for that list. We're back again with this enduring classic from Harold Ramis, featuring Chevy Chase at the peak of what was once a formidable and entertaining comic talent. To not include this movie in any conversation about vacations going to hell in a handbasket would be borderline sacrilegious.
Maybe that's a bit hyperbolic, but what the hell, we're talking about one of my favorite comedies. Regardless of how you feel about Chevy Chase, it's hard to argue with how effectively he plays an obnoxious-but-mostly-well-meaning father and husband whose desperation to give his family the best summer vacation ever takes everyone on a holiday road to the depths of utter madness and misfortune. This is another one written by John Hughes, based on a short story he originally wrote for the National Lampoon magazine. There's even a breakthrough supporting performance by John Candy.
Even through its heightened comic style, as Clark Griswold and his family (everyone is outstanding, particularly Beverly D'Angelo as Clark's long-suffering wife), there is something inherently relatable about watching someone's best intentions at every turn.
1. Eden Lake (2008)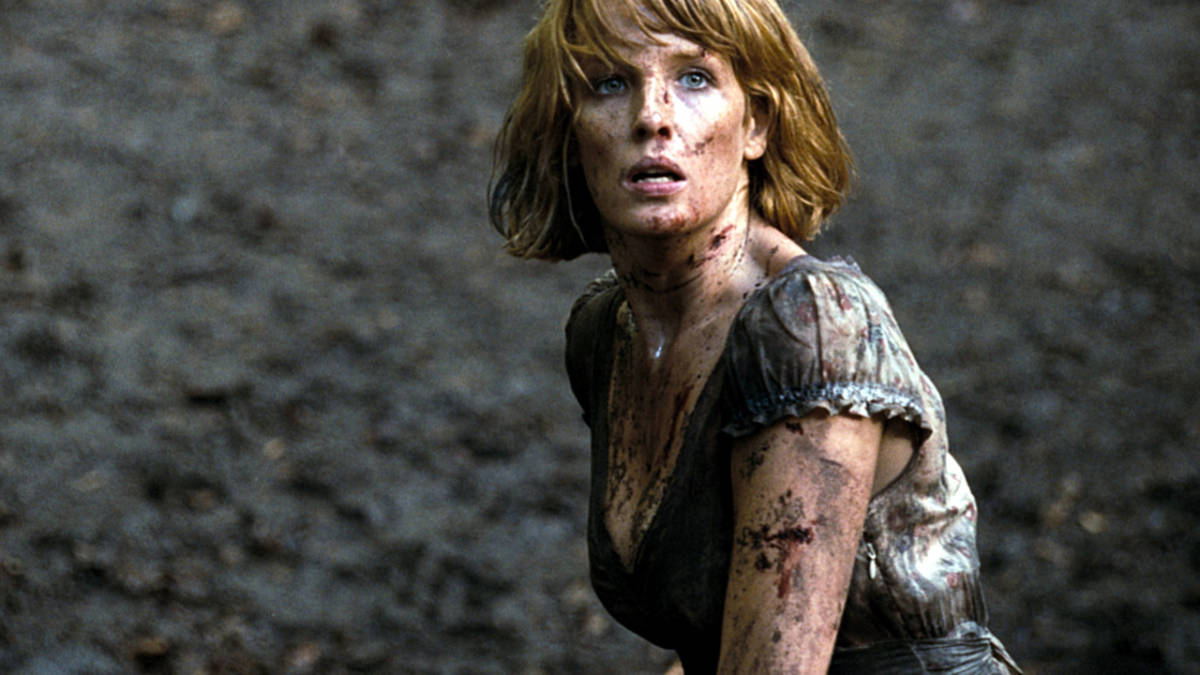 Director: James Watkins
Home invasion movies are a genre unto themselves. Only some of them veer into combining the terror of someone or something breaking into your sanctuary with the terrifying prospect of being at the mercy of unknown forces in an unknown place.
Eden Lake is a thunderclap of successfully bringing these ideas together to create a compulsory story of a young couple (Kelly Reilly and a pre-fame Michael Fassbender) whose romantic getaway takes a turn into the savage. Their encounter with some local kids sets the stage for a movie that succeeds brilliantly on two levels. It continues to up the circumstances of the situation that's unfolding, and it never runs out of ways to surprise and/or alarm you.
Eden Lake is perhaps the most underrated film we've covered here. It's a strong character study wrapped in some pretty memorable psychological horror, with an ending that can leave you feeling as though despair reigns supreme. There's certainly evil in the world, and sometimes, it doesn't really have to make a whole lot of sense. Conventional wisdom is only going to carry you so far. Perhaps if there's any lesson to Eden Lake, as it pertains specifically to your vacation aspirations, it would be the value of expecting the unexpected.
READ NEXT: Make the Case: 7 of the Weirdest Kids' Movies Ever Made
Some of the coverage you find on Cultured Vultures contains affiliate links, which provide us with small commissions based on purchases made from visiting our site. We cover gaming news, movie reviews, wrestling and much more.