As the Xbox One is one of the biggest gaming platforms available in the world today, you can expect to find plenty of highly rated bangers that you can enjoy for hours on end. However, as you'd expect on a console that sees dozens of game releases every month, there are a fair few underrated Xbox One games that have slipped through the cracks that aren't as fondly spoken about as other titles.
Seeing how the Xbox One is now approaching the "end" of its life cycle with the Series X looming over the horizon, now seems like as good of a time as any to highlight some of the less played or noticed hits from Xbox's current generation. There's a decent variety of titles here when it comes to both size and genre, so you should definitely find something to enjoy.
10. Descenders
Developer: RageSquid
Publisher: No More Robots
Mountain biking and roguelikes seem like two genres that wouldn't be caught dead with each other, but somehow Descenders manages to blend both into a concoction that works surprisingly well. Though, usually it doesn't work out too well for your rider. Expect to see them plowing head first into a tree or rock at almost every opportunity.
The Career mode sees players take on a series of randomly generated mountain tracks that vary in their steepness, curvature and stunt jumps. Along the way, you'll take on challenge maps, special bonus stages and unlock upgrades that'll not only improve both your own abilities in that run, but also modify the difficulty of the tracks. It's an absorbing experience that's worth checking out via Game Pass if you get the chance.
9. Clustertruck
Developer: Landfall Games
Publisher: tinyBuild
If you're in the mood to get a little bit frustrated at a physics-based platformer that you can't help but feel is intentionally working against you, Clustertruck is the game for you. The premise is incredibly simple, as you find yourself standing atop a fleet of trucks and you're tasked with surviving until you reach the goal. Sounds easy, right?
Nope, Clustertruck is a demanding title that throws a variety of challenges at you. Expect to be leaping from truck to truck as they drive aimlessly off cliffs, into laser fields and across lava. Fortunately, there's a variety of power ups and gadgets you can use to make your life easier, but if you're a masochist (like me), you'll be aiming for the achievement to complete the entire game without them. It's hard, but doable, especially if you cheese the last boss.
8. Quantum Break
Developer: Remedy Entertainment
Publisher: Xbox Game Studios
Talk about Remedy Entertainment, and you can expect conversations about the quality of the first two Max Payne titles, Alan Wake and last year's superb Control. However, let us shine some light on Remedy's often-forgotten about Xbox exclusive, Quantum Break. Sure, it was a bit of a weird, ambitious title that might not have fully paid off, but there's a lot to love about the time-based adventure.
Equal parts narrative adventure, third person shooter and SyFy-quality TV show, Quantum Break follows Jack Joyce as he tries to save the world from a time fracture while being pursued by his former friend-turned villain Paul Serene. With Jack able to use his time powers to get an advantage in combat, Quantum Break is definitely an underrated title.
7. Glass Masquerade
Developer: Onyx Lute, Stage Clear Studios
Publisher: Onyx Lute, Digerati
Sometimes games don't need to be epic narrative adventures or huge bombastic shoot 'em ups to be worthy of your attention. Sometimes a game can simply offer some relaxing vibes, which is exactly what the world could do with more of right about now, and the Glass Masquerade and its sequel, Illusions, offer exactly that.
A puzzle game in the most literal sense, Glass Masquerade sees players solving jigsaw puzzles that feature a variety of stained glass art. The art itself is beautiful once the pieces have fallen into place, but Glass Masquerade is essentially the perfect podcast/Spotify game. Just load up your favourite playlist and get to work. You'll be surprised how engrossing it can be.
6. Way of the Passive Fist
Developer: Household Games Inc.
Publisher: Household Games Inc.
You want to talk about underrated beat 'em ups? You can save your Streets of Rage 4's and your Double Dragon Neon's (though both games are still incredible, don't get me wrong), but for my money, one of the most slept on beat 'em ups on the market is Way of the Passive Fist. That might just be because it's less of a beat 'em up and more of a "parry 'em up", but still.
Taking control of The Wanderer, you roam the wastelands of a desolate planet, dodging and parrying your way past the bandits that plague the planet. Once you've tired them out, you can give them the old Worms "Prod" and they'll be dealt with. It sounds silly, but it presents a real challenge and a unique experience in a genre that can simply be boiled down to "move right and crack skulls".
5. Omensight
Developer: Spearhead Games
Publisher: Spearhead Games
Omensight took its time coming to the Xbox One, having launched previously on the PS4 and PC back in May 2018. It was even ported to the Nintendo Switch in December of the same year before coming to the big green brand in the middle of 2019. Despite being available for over a year prior to its Xbox One launch, Omensight is still an underrated game, and that needs to change.
A third person action adventure game, you control the mythical Harbinger, who only appears at moments of a great crisis so they can save the world. The murder of The High Priestess has cause a great catacylsm, so the Harbinger must use their Omensight power to relive the world's last day repeatedly in a attempt to understand who the murderer is. It's an interesting premise, and one that Omensight more than lives up to.
4. Ruiner
Developer: Reikon Games
Publisher: Devolver Digital
Much like our love for Titanfall 2 (and we'll get to that), this website's appreciation for the brutal, cyberpunk world of Ruiner is well documented, and well founded. If you're after top down, twin-stick shooters that blend incredible style with more than its fair share of violence, Ruiner is the cure for what ails you. Seriously, you owe it to yourself to check this one out.
As the silent protagonist referred to only as "Puppy", you find yourself roaming the futuristic city of Rengkok in an attempt to rescue your brother from the city's more shadowy elements. In order to do this, you'll be shooting, battering and bludgeoning your way through hordes of goons, unlocking a variety of upgrades and abilities that can be used in a variety of configurations. You'll come for the style and stay for the fantastic gameplay.
3. A Plague Tale: Innocence
Developer: Asobo Studio
Publisher: Focus Home Interactive
A Plague Tale: Innocence certainly managed to capture the hearts and minds of reviewers and awards bodies when it launched last year, and has even managed to sell over one million copies across all platforms, which is an impressive feat for a AA indie experience. That said, it still feels like the game doesn't get the recognition it fully deserves.
A third person stealth game set during the midst of the Hundred Years War, you control Amicia de Rune as she tries to protect her brother Hugo from the Holy Inquisition. She's also got to contend with the recent emergence of a particularly violent strain of disease-riddled rats. Never a dull moment for poor old Amicia, but as a game, it's a completely enthralling experience that's currently available on Xbox Game Pass.
2. Titanfall 2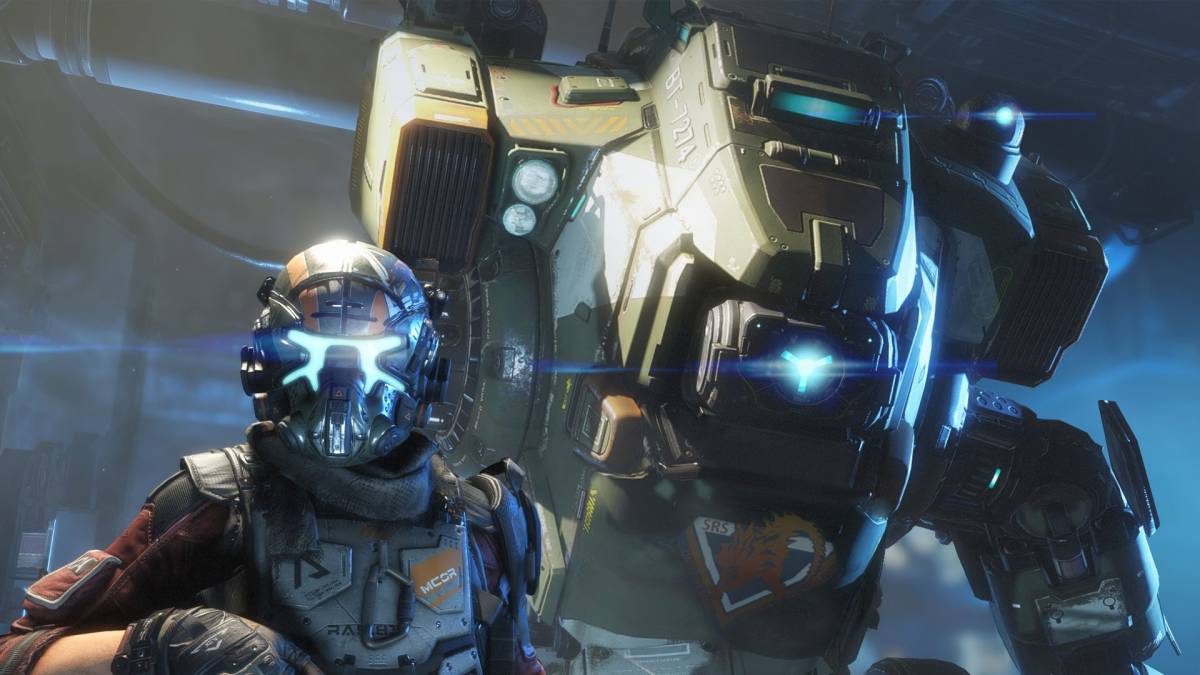 Developer: Respawn Entertainment
Publisher: Electronic Arts
It's a bit of an open secret on this fine website that we believe Titanfall 2 is one of the finest shooters of the current generation, so here we go letting our feelings be known on the matter once again. With a stellar campaign and fantastic gameplay, Respawn Entertainment is a much better alternative for those who are sick of Apex Legends.
The main campaign follows Titan and Pilot, BT-7274 and Jack Cooper respectively, as part of the Frontier Militia trying to hold back the oppressive IMC, and it's a narrative that'll linger long in the memory. With an impressive multiplayer offering that still hosts a healthy amount of players, Titanfall 2 is worth every penny, especially considering it seems to go on sale on the Xbox One every other week.
1. Sayonara Wild Hearts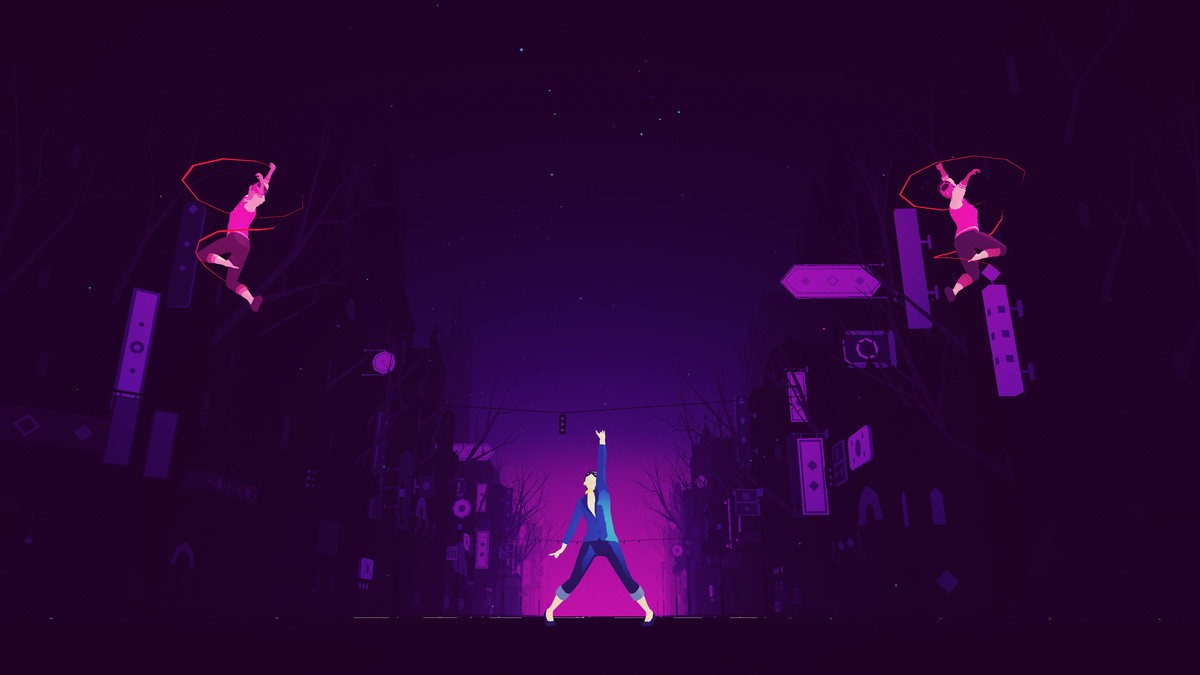 Developer: Simogo
Publisher: Annapurna Interactive
"Look out, people. It's Ash Bates, back at it again to talk more about Sayonara Wild Hearts. He's already called it 2019's Game of the Year, can he not shut the hell up about it?" No, dear reader, I can't, because I wrote all that stuff before the game was ported to the Xbox One, which now technically makes it one of my favourite Xbox One games, and because not many people outside the critics echo chamber appear to be talking about Sayonara Wild Hearts, it's now on this list.
Sayonara Wild Hearts is a hard game to quantify as it doesn't really conform to normal genres, its closest comparison being fellow Xbox One titles like Aaero and Avicii Invector, both of which you should also check out. Essentially, it's an interactive pop album that'll keep you on your toes until the credits roll. It's short, it's sweet, and you'll be humming the tunes until the day you die.
MORE XBOX:
– Best Xbox One Open World Games
– Best Xbox One Multiplayer Games
– Best Xbox One Co-Op Games You Should Play
Some of the coverage you find on Cultured Vultures contains affiliate links, which provide us with small commissions based on purchases made from visiting our site. We cover gaming news, movie reviews, wrestling and much more.