2019 is basically in the bag, and Cultured Vultures is about to embark on a couple of weeks of well-earned break to celebrate Christmas and the New Year, so what better time to reflect than right now? As the last full year for the current generation of hardware, we've seen our fair share of absolute bangers in terms of gaming releases.
Unfortunately, I'm but one man, and some games that released this year managed to slip the net. Games like Control, Sekiro: Shadows Die Twice, Star Wars Jedi: Fallen Order, Afterparty and Judgment are on my list but I haven't managed to play them yet, and while I've played The Outer Worlds and Astral Chain, I haven't sunk enough hours into either game just yet. Either way, they'll all get seen to over Christmas. Maybe.
With all that said though, there are still plenty of games that came out this year that really tickled my pickle, so I hope you'll join me over the next couple of minutes as I recount my top ten favourite games that were released over the past 12 months. I promise it'll be equal to or less than entertaining than The Game Awards.
10. Need For Speed Heat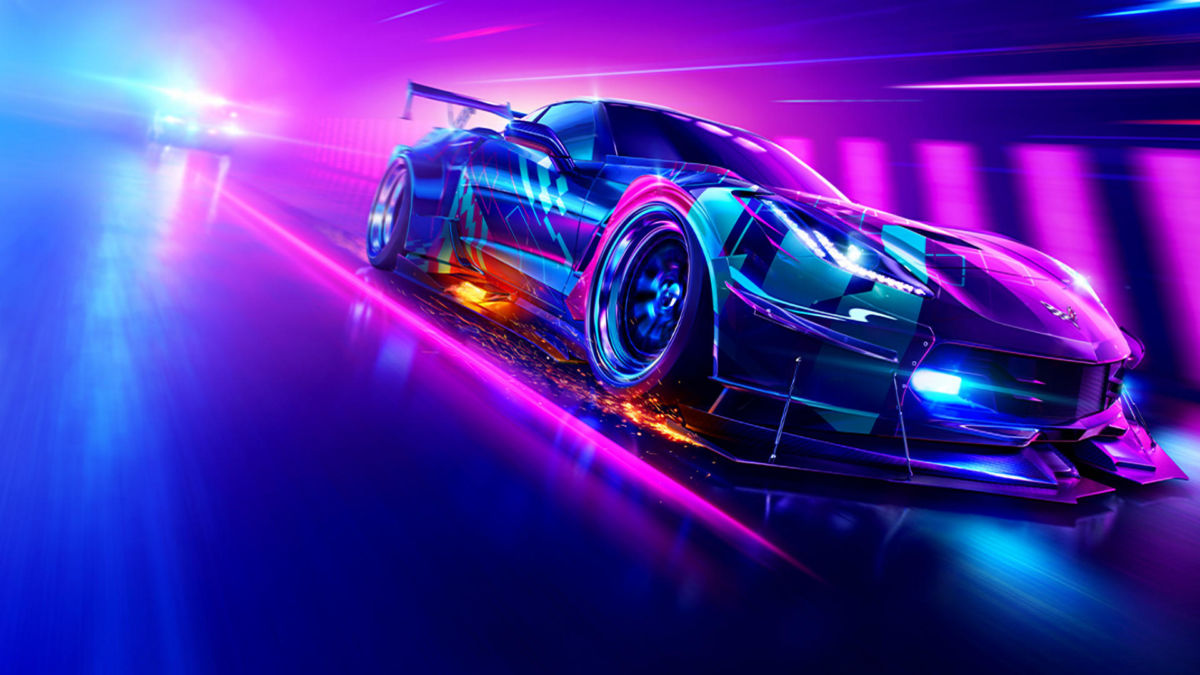 I'll be the first to admit that Need For Speed: Heat wasn't exactly the best racing game ever made. Hell, it might not even be the best racing game of the year, with titles like F1 2019 and Wreckfest offering plenty of vehicle-based entertainment for you, but Need For Speed Heat might have just been my favourite of the year, for a variety of reasons.
2019 seemed to offer very little in the way of quality street racing experiences, with Dangerous Driving failing to set the world on fire. Need For Speed Heat was exactly what 2019 needed. Beyond that, Heat represented a return to form for the long running Need For Speed series, and it actually made me excited about the future of the series, something I haven't been for a long time.
9. My Friend Pedro
There are few genres as immediately gratifying as the side scrolling shoot 'em up, and although titles like Blazing Chrome showed the world that the old school, run and gun gameplay of the likes of Contra still has a place in 2019 (as much as Contra doesn't, apparently), My Friend Pedro took the genre in some new directions.
With your banana friend Pedro in hand, you must gun your way through hordes of goons, which sounds basic on paper, but it's the tools you have and the way you can interact with the environment that sets Pedro apart. Your focus ability allows you to perform highly cinematic acrobatics, you can use different items to murder your enemies and can even ricochet bullets to hit hard to reach foes. Levels aren't just bombastic shootfests, they're puzzles that require precision as well as brutality.
8. AVICII Invector
A late entry on this list, but one that's entirely deserving of its spot on this list, AVICII Invector is one of the best rhythm action games of the past decade. In fact, if it wasn't for another game from the same genre, it might have been the de facto best rhythm action game of this year, but second place is certainly nothing to sneeze at.
Invector features 25 of AVICII's greatest hits, tasking players with hitting a series of notes on a chart that constantly increase in difficulty. It's a premise that doesn't sound all that enthralling on paper, but when you're actually playing the game, Invector will suck you in, leaving you chasing those high scores until the sun comes up.
7. Mortal Kombat 11 (but pretty much all the fighting games this year were great)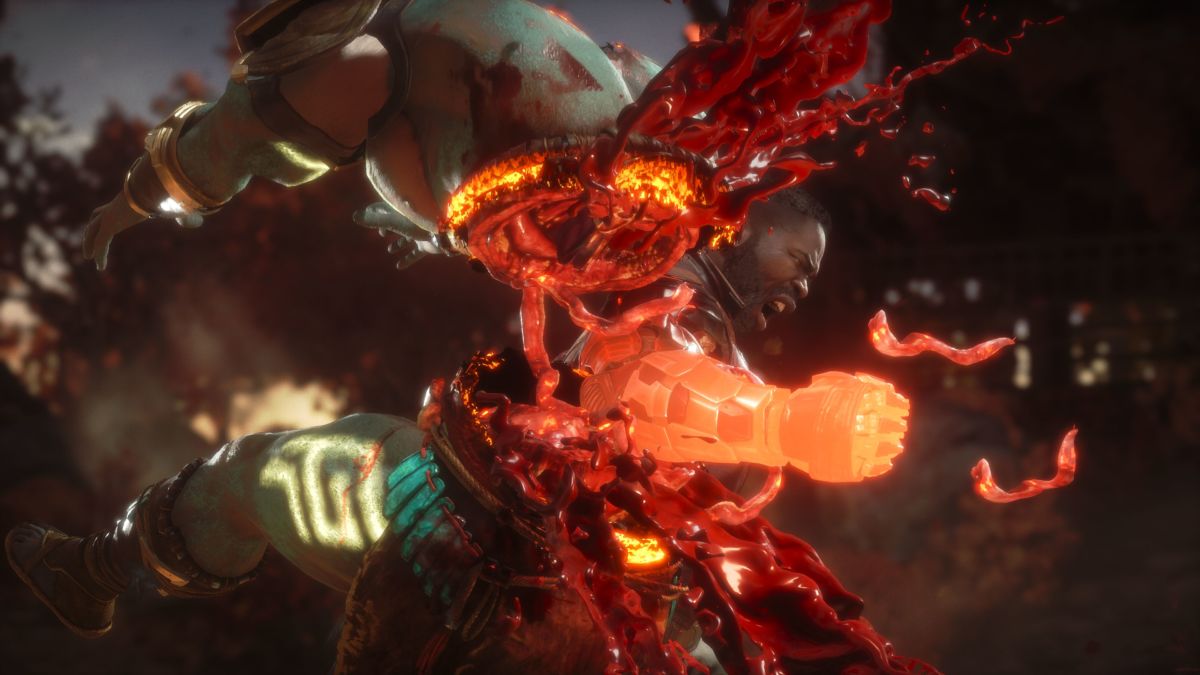 2019 has been an excellent year for fighting games as a whole, with the Switch port of Skullgirls, Fantasy Strike and Samurai Shodown all offering wildly varied takes on the fighting game genre. Still, one game stood just above the rest, and that's Mortal Kombat 11, even if the game's Krypt is a bit of a nightmare.
The continuation of Netherrealm Studios' stellar run on the series, Mortal Kombat 11 evolves the series in new and interesting ways. The emphasis on crushing blows/fatal blows and how they're used adds a layer of tactical depth to the game beyond combo knowledge and spacing, while the customisation options give you reasons to keep coming back for more. Plus, The Terminator is a DLC character. Enough said.
6. Super Mario Maker 2
Let me just say from the outset that I am by no means creative, at least when it comes to designing levels in video games like Little Big Planet and so on. Super Mario Maker 2 is no exception, with both my published levels (S81-QRM-68G & S89-DJ7-2WG if you're interested) literally receiving no critical acclaim or comments. Yes, this is a pathetic attempt to get you to play my pathetic levels. Please.
That said, Super Mario Maker 2 offered a sense of unbridled joy that only Mario games can offer. The fact Nintendo added a single player portion to Super Mario Maker 2 makes it a much more valuable game than its predecessor, while the creativity of the game's community helps make the game infinitely replayable. No matter when you play, there's always something new to try.
5. Pokémon Sword And Shield
Okay, so I guess I like Pokémon now, huh? After spending the better part of two decades not caring about Game Freak's output, Pokémon Sword and Shield showed me the possibility that "hey, maybe you actually like this series". All it took was an adorable little scamp named Yamper for me to be all in.
Sword and Shield has had its fair share of controversies, changing features that have been a part of the franchise's legacy for a long time. If you ask me, those changes are for the better, making Pokemon Sword and Shield a brilliant reboot of sorts. If you're like me and are something of a Pokémon noob, Sword and Shield are the perfect jumping on point.
4. Gears 5
While the series might have mostly been a case of macho meat slabs chainsawing monsters, I've always had somewhat of a soft spot for the Gears of War series. There's something about the camaraderie that Delta Squad share, or the actual emotional gut punches found in between snarky quips and the rampant gore. While Gears of War 4 was a brief stumble in a new trilogy, Gears 5 was an absolute triumph.
GoW 4 made the mistake of focusing too much on the new characters, leaving only the last section to feel like it's connected to the series at large, but not Gears 5. The campaign is nothing short of a constant thrill ride, with some clever twists and turns that leave the future of the franchise looking quite interesting indeed. Couple that will some excellent multiplayer modes and Gears 5 is one of the series' best entries.
3. Halo: Reach
I might be cheating a little bit with this one, considering that the re-release of Halo: Reach is an expansion of the already released Halo: The Master Chief Collection, but considering that Halo: Reach is now available to purchase on PC for the first time, I'm saying it's a new game. You know, even if I did end up playing on the Xbox One.
Reach was Bungie's last ever Halo title before they moved on to Destiny, and while Bungie shepherded the series through some amazing titles, Reach for many was the pinnacle of the series. The campaign was filled with desperation and dread, as humanity's hopelessness against the Covenant war effort became all too real. The entire series up until that point cast you as a one man army against an all powerful foe, but Reach served as a reminder that there are some fights you can't win.
2. Devil May Cry 5
The year has been so long that you might have forgotten that Devil May Cry 5 launched in 2019, but it did, and my god it was brilliant. After the divisive spin-off created by Ninja Theory, fans were clamouring for Capcom to take the reins once again and deliver a demon slaying experience for the ages. They did not disappoint.
The fifth entry in the series saw players once again take control of protagonists Nero and Dante, along with gothic newcomer V, as they work together against the demonic threat Urizen. DMC games have never been acclaimed for their plots, but DMC V knocked it out of the park in that respect, while retaining the brilliant gameplay the series has been celebrated for ever since its debut nearly 20 years ago.
1. Sayonara Wild Hearts
I wrote an article a few days after the release of Simogo's wonderful adventure stating that Sayonara Wild Hearts might just be a Game of the Year contender. Now that the end of the year is within sight, I can firmly say that article is wrong. It's not a contender at all, Sayonara Wilds Hearts is unquestionably my Game of the Year for 2019. It might not win awards for that same distinction, but it has my undying love, which is equal, right?
What cements its place at the top of my list is how much impact the game has had on my over the past few months since playing. I don't think a day has gone by without myself remembering the first time discovering the new gimmicks that Wild Hearts offered. At a base level, Sayonara Wild Hearts was a rhythm action that anyone could enjoy, and while that's true, each track refined or redefined the formula to create something memorable and unique.
No rhythm action game would be complete without the music, and Wild Hearts' mix of electro-pop bops are infectious. Even after finishing the game twice, the album is among my most played on Spotify. Perhaps that's not the achievement it sounds like considering I've only had Spotify Premium for a couple of months, but you get my point.
The gameplay is brilliant, the soundtrack is top-notch, but Sayonara Wild Hearts' true value comes with its story. While there's no real plot, the game's overall experience draws on themes of depression and learning to love yourself after experiencing incredible trauma. The experience all comes together during the final song; an odyssey that ranges from intense, reflective and ultimately hopeful. By the time the credits roll, you'll struggle to hold back your tears, and that's the kind of unforgettable experience that makes Sayonara Wild Hearts my Game of the Year.
Some of the coverage you find on Cultured Vultures contains affiliate links, which provide us with small commissions based on purchases made from visiting our site. We cover gaming news, movie reviews, wrestling and much more.