As consoles go, the GameCube could be argued as one of the most underrated ever made, at least during its time. Compared to the big hitters of the PS2 and the Xbox, the GameCube never really got the chance to shine in its own time. Looking back now, the console is remembered rather fondly, but back then, it was certainly an underappreciated home console.
Considering its status as the overlooked console of the sixth generation, there's naturally a host of underrated titles that appeared on the GameCube that have either been resigned to history or just simply don't get the love that they really deserve. Some are exclusive to the console, while others are third party titles that deserve another chance to shine. Nintendo, if you ever make a GameCube emulator for Switch, try not to forget about these most underrated GameCube games.
1. Baten Kaitos: Eternal Wings And The Lost Ocean
Developer: Monolith Soft, tri-Crescendo
Publisher: Bandai Namco
Monolith Soft definitely has a stellar reputation these days, thanks to their incredible work on games like Project X Zone and the Xenoblade Chronicles series. However, back when they first started in the early 2000s, they were a complete unknown in the industry, which is how a stellar game like Baten Kaitos: Eternal Wings And The Lost Ocean can slip under the radar of most players.
Perhaps one of the most unique RPGs ever made, Baten Kaitos' gameplay and combat revolved around the Magnus card system, which you could argue is a precursor to the wave of deckbuilding RPGs that have launched in recent years. The game contains over 1000 Magnus cards, which offer new weapons, attacks, items and can even be used to open up new quests and dialogue options when talking to NPCs.
There's a lot to sink your teeth into here, and with Monolith employees stating they'd love to return to the franchise, it'd be excellent to see Baten Kaitos return on the Switch.
2. Billy Hatcher & The Giant Egg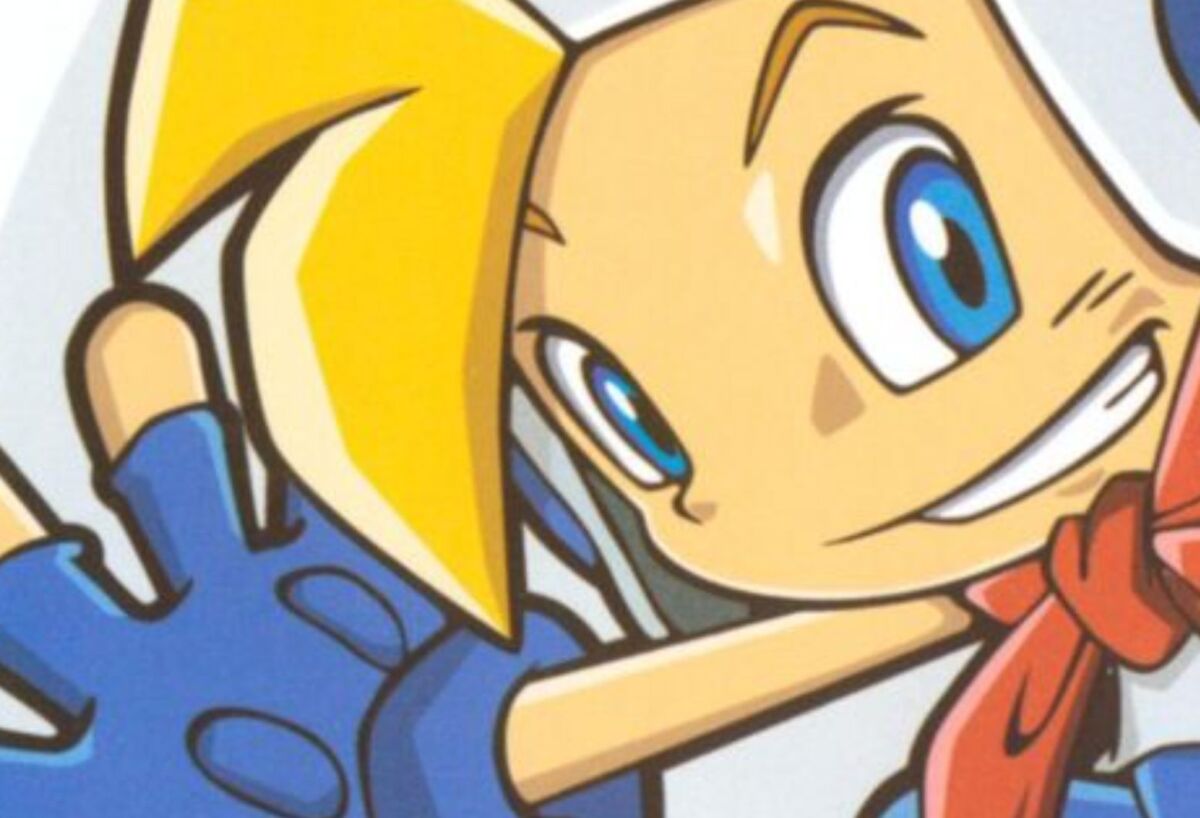 Developer: Sonic Team
Publisher: SEGA
Sonic Team has certainly made a lot of missteps with the Sonic franchise from the early 2000s onwards, but they were definitely on to something when they decided to move away from the Blue Blur and focus on a brand new IP. That game was Billy Hatcher & The Giant Egg, and while sales of the game were considered to be quite poor, that hasn't stopped Billy Hatcher from being a core part of many people's experience with the GameCube.
A platforming games with a novel gimmick, Billy Hatcher follows the titular hero as he travels across Morning Land, trying to put an end to Dark Raven's reign of terror. You accomplish this by rolling up massive eggs which grow in size when you collect fruit, then hatching them to obtain their various goodies. It's about as weird as games from the early to mid-2000s get, but there's a magic here that's undeniable.
With the 20th anniversary of Billy Hatcher & The Giant Egg next year, there's never been a better time to revisit the franchise.
3. Chibi-Robo!
Developer: Bandai Namco, Skip Ltd.
Publisher: Nintendo
A dark horse prediction whenever a new Nintendo Direct is announced, Chibi-Robo! is possibly not the most underrated game on this list, given the level of success and sequels on fellow Nintendo platforms that followed this first game. However, when people think of the GameCube, they'll think of F-Zero GX, Super Mario Sunshine, Super Smash Bros. Melee and The Legend of Zelda: Wind Waker. Compared to those games, Chibi-Robo! isn't quite on the same level.
A puzzle platforming game with a cute twist, Chibi-Robo! follows the eponymous robot, who's been recruited by the Sanderson family to help with their various chores. Unfortunately, Chibi-Robo stands at 10cm tall, and has a short battery life, so you'll have to manage your energy in order to complete the various tasks required of you, collecting Happy Points as you go.
It's about as silly as GameCube games get, but Chibi-Robo! is simply delightful.
4. Disney Sports Soccer
Developer: Konami
Publisher: Konami
Back in the 2000s, there were plenty of arcade football games out there competing for attention, but unless your football game had FIFA or Pro Evo in the name, it was hard to get a look in. This is why Disney Sports Soccer could easily be considered one of the most underrated GameCube games ever made, which is a shame as it's also incredibly fun. Not surprising, given it was developed by Konami as they were approaching the peak of their powers with PES 4, 5 and 6.
As you'd expect from the name, Disney Sports Soccer features many iconic Disney characters taking to the pitch to have a bit of a kickabout. While DSS shares the same developer as Pro Evolution Soccer, the gameplay itself is a bit different. DSS is also surprisingly difficult, with AI that will punish your mistakes. At least some children could get their big sibling in to win the hard matches for them.
5. Doshin The Giant
Developer: Param, Nintendo
Publisher: Nintendo
The poster child for the GameCube offering weird titles that you couldn't find anywhere else, though interestingly, Doshin The Giant actually started life on the N64DD, the disc-based N64 peripheral that never saw a release outside of Japan. Doshin was subsequently updated and re-released on the GameCube, but curiously still never found its way over to America. Again, if Nintendo ever plans on making an emulator, Doshin The Giant would be a huge get.
A god simulator of sorts, Doshin The Giant saw players controlling a friendly yellow giant, who could help the tribesmen of the island he visits by raising or lowering terrain or picking up people and objects. Doing so causes the humans to love Doshin, which lets him grow in size and become more powerful. However, you could also simply transform into Jashin, the evil alter ego who can torch entire towns with fireballs.
Sometimes, it's good to be bad.
6. Gotcha Force
Developer: Capcom
Publisher: Capcom
As a kid, you've probably imagined the scenario where your toys come to life, only for you to challenge your best mates to see whose toys are the strongest. That's basically the premise of Gotcha Force, and while it remains a relatively unknown GameCube title, it's also pretty darn enjoyable. Sure, the combat is a bit basic, but there's a lot of fun to be had here in smashing that other kid's precious toys. They had it coming. Probably.
Gotcha Force features gacha toys, though this being a game from 2003, it doesn't force you to use your wallet to unlock more toys. Players build an army of toys, each with their own moves and abilities, and assemble the best "force" possible to complete fights and missions. Once one toy goes down in battle, the next toy in the force takes their place.
Arena fighters that launched after Gotcha Force might have more to offer, but the first time fighting a massive dragon toy in Gotcha Force is a moment worth remembering.
7. The Incredible Hulk: Ultimate Destruction
Developer: Radical Entertainment
Publisher: Vivendi Universal Games
For how simple the Hulk's abilities are, very few games have managed to properly convey the power fantasy that is the big green guy punching things really hard. Radical had a previous go at it with the tie-in game to Ang Lee's Hulk movie, but on their second attempt, The Incredible Hulk: Ultimate Destruction, the team knocked it out of the park, creating one of the best superhero games ever made. Apparently, the secret is to not focus on Bruce Banner stealth sections.
The Incredible Hulk: Ultimate Destruction sees Banner trying to create a device that'll mend his shattered psyche, as a more dangerous and villainous Hulk alter ego threatens to come to the surface. Meanwhile, Emil Blonsky has been exposed to gamma rays and is slowly transforming into the Abomination, creating a melting pot of chaos with Hulk at the centre.
If that sounds too serious to you though, you can engage in plenty of fun mini-games too, like batting some soldiers off the top of a skyscraper, or playing a round of golf in the city.
8. Pokémon Colosseum
Developer: Genius Sonority
Publisher: Nintendo, The Pokémon Company
A lot of fuss was made about the Pokémon games released on the Nintendo Switch, such as Sword and Shield along with Scarlet and Violet, as they made the transition to fully 3D worlds, but by no means are they the first Pokémon games to go full 3D. Pokémon Colosseum on the Gamecube was basically the edgy spin-off to the wildly successful franchise, but its legacy isn't quite so fondly remembered as other Pokémon games.
Colosseum sees players control the trainer Wes, who explores the region of Orre dealing with a phenomenon known as Shadow Pokémon, monsters who have had their hearts artificially closed by evil-doers. Colosseum also introduced a mechanic that allowed players to "snag" Pokémon from rival trainers, which is a feature that's seemingly absent from pretty much every Pokémon game since.
We're not saying it should make a comeback, but it'd be funny if it did.
9. Second Sight
Developer: Free Radical
Publisher: Codemasters
Free Radical are obviously known the most for their work on the TimeSplitters series, but in between the releases of TimeSplitters 2 and Future Perfect, the British studio released Second Sight, a criminally underrated action-adventure/stealth hybrid that deserves some more love. Sure, it's also available on Steam right now, after THQ Nordic purchased the rights to the franchise, but it sure would be nice to play it on a console without having to wait six months for a Steam Deck to show up.
Second Sight sees players controlling a researcher who awakens in a mysterious medical facility where he possesses psychic powers. Naturally, that kind of power means there's some shadowy company looking to put the guy six feet under, so you'll have to use your new powers and your wiles to avoid detection and take out the enemies standing in your way.
Remember: with great power comes ridiculous ragdoll physics.
10. Spartan: Total Warrior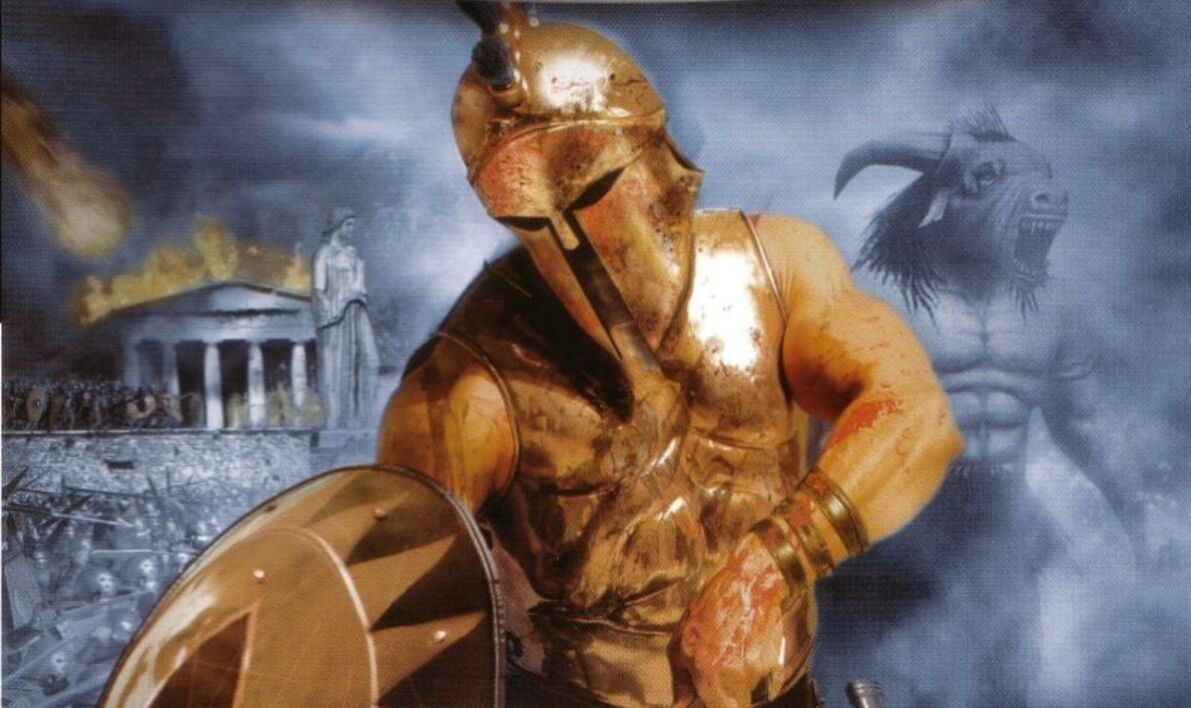 Developer: Creative Assembly
Publisher: SEGA
The Total War series revels in the fantasy that comes with watching two massive armies do battle, but often fails to capture what that experience would be like for one of the many foot soldiers in the carnage. Spartan: Total Warrior was Creative Assembly's attempt to provide both the epic scale and the power fantasy of taking on massive armies as an all-conquering badass. The results were pretty great indeed.
A more fantastical game than Total War's usual, historical depictions, Spartan: Total Warrior put players in the sandals of an unnamed Spartan, working to defeat an invading Roman army. The game features plenty of mythological characters and locations from Greek and Roman myth, while the hack and slash combat manages to raise a smile throughout the entire game due to the large scale of it all.
All together, Spartan: Total Warrior is easily one of the most underrated GameCube games ever made.
11. Ultimate Muscle: Legends Vs New Generation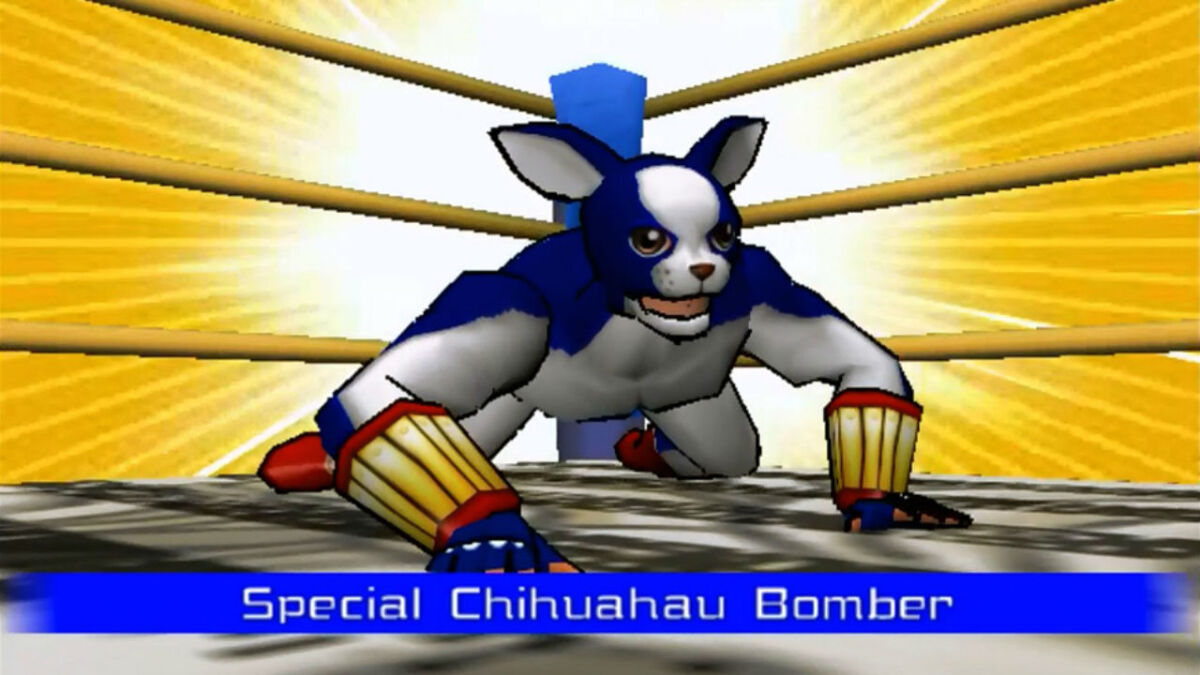 Developer: AKI Corporation
Publisher: Premium Bandai
Those who watched Cartoon Network as a kid will likely have seen the adverts to watch Dragon Ball Z during the evenings, but you may also remember seeing Ultimate Muscle being advertised too. A wrestling anime that's about as silly as the name implies, Ultimate Muscle naturally received a couple of tie-in video games, with Ultimate Muscle: Legends Vs New Generation being an incredibly underrated GameCube game.
The game allows players to control characters from across different generations of the Ultimate Muscle series, with normal and tag matches, along with special tag supers and so much more to discover. For fans of the Ultimate Muscle series, Legends Vs New Generation is a nigh-on unmissable game.
However, Ultimate Muscle being based on an anime might be the reason why it's underrated, so if that isn't enough to convince you, the fact it's developed by AKI should be. You know? The folks who created No Mercy for the N64?
12. Viewtiful Joe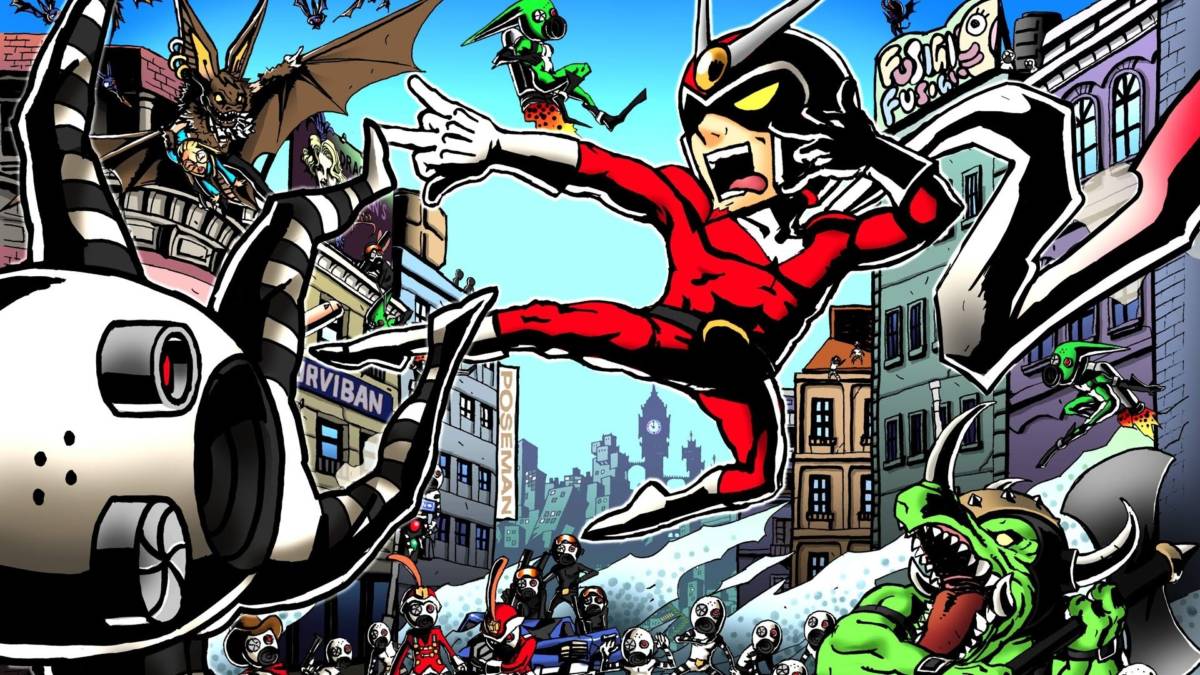 Developer: Capcom
Publisher: Capcom
For about a year, Viewtiful Joe was probably one of the more interesting and engaging exclusives on the GameCube, until Capcom ported the game to the PlayStation 2. Still, it hasn't stopped Viewtiful Joe from being considered one of the most underrated and underappreciated franchises in not just GameCube history, but gaming history in general. If ever there was a series worthy of a reboot or some kind of HD collection, Viewtiful Joe deserves the love.
A 2D brawler, Viewtiful Joe follows the hapless Joe as he's sucked into Movieland with his girlfriend Sylvia. Sylvia is then swiftly kidnapped, but help is at hand as Joe receives the V-Watch from his hero, Captain Blue, allowing him to transform into Viewtiful Joe. Players can use VFX powers like fast forward, rewind or slowing down time in order to get the edge on your enemies in what's possibly one of the hardest games on the GameCube.
It's also absolutely brilliant, as taking down hordes of goons with your special VFX powers is a feeling that never gets old.
13. Wario World
Developer: Treasure
Publisher: Nintendo
We all know that Mario is the poster child for Nintendo and their consoles, but the GameCube also gave perennial villain Wario a bigger chance to shine than he's ever had. The GameCube era saw the debut of WarioWare, which is still a lucrative and celebrated series for the Japanese publisher, but less is made of his 3D platformer, Wario World. It's a shame, really, as it's easily one of the most underrated GameCube titles out there.
A more combat focused platformer than the likes of Super Mario 64 or even console stablemate Sunshine, Wario World sees the yellow-clad sex god fighting against an evil Black Jewel, which has turned Wario's castle and treasures into a hostile world filled with danger. As games go, Wario World is a bit of a breeze, only taking a few hours to fully complete, but it's definitely worth the price of admission.
14. Wave Race: Blue Storm
Developer: Nintendo
Publisher: Nintendo
If we were to talk about a racing game series that's been underrated and underappreciated by Nintendo over the years, we'd likely default to F-Zero, but GX is one of the most celebrated and beloved titles on the GameCube, even if the sales weren't astonishing. With that in mind, we're giving the nod to Wave Race: Blue Storm, which served as a great showcase for what the GameCube was capable of. After the N64-era of graphics, Wave Race: Blue Storm looked fantastic.
A jetski-based racing game, Wave Race: Blue Storm saw players travelling around the world competing in races, but the key selling point for Wave Race was how weather affected the race. Sunny, lovely days would result in chilled out racing, while stormy weather would make racing a lot more perilous, but each race would see the waves procedurally generated depending on the weather and time of day, meaning no two races on even the same course would ever be the same.
15. WWE Day Of Reckoning 2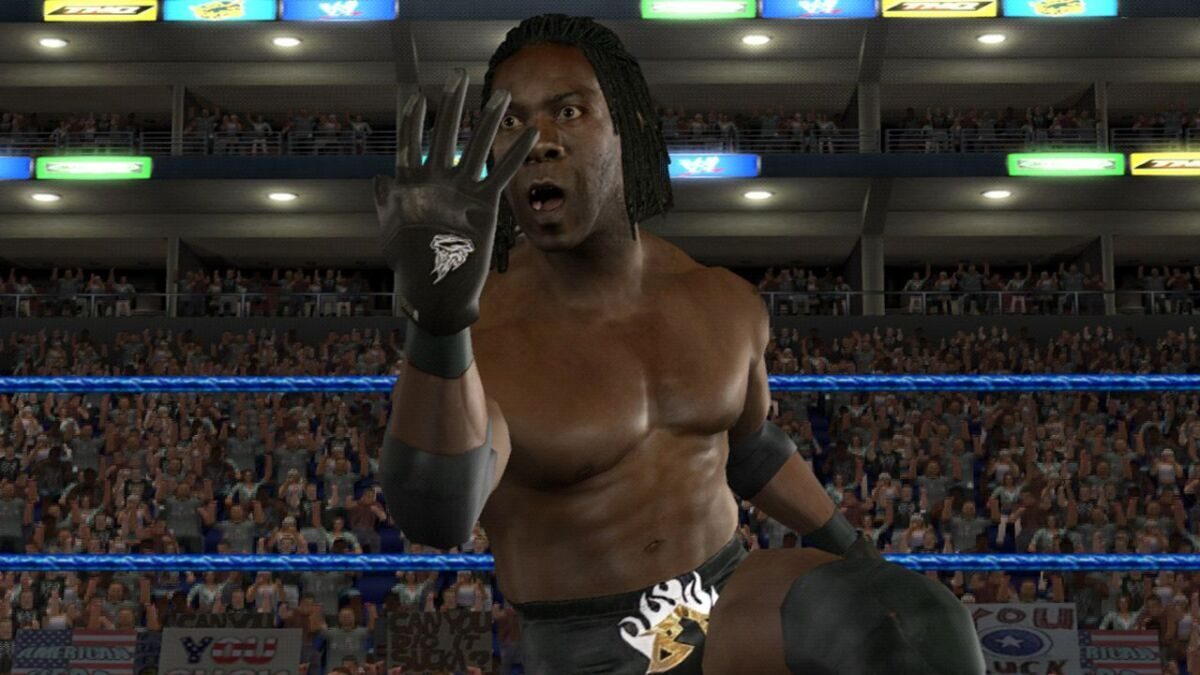 Developer: Yuke's
Publisher: THQ
Japanese developers Yuke's were quite the busy folks during the 2000s, as they were developing two completely different wrestling games for two different consoles. While the Smackdown/Smackdown Vs Raw series would become the flagship wrestling franchise going forward, their GameCube offerings can't be overlooked, with their crowning glory perhaps being WWE Day Of Reckoning 2.
Day Of Reckoning 2 featured a combat system that walked the line between arcade-like quickness and the realistic stamina system, while the game also overhauled the submission system to allow players to choose what to do. Yes, it meant you could put people in side headlock rest holds in the centre of the ring for five minutes, like a real match. With a stacked roster, plenty of match types and a story mode where you create your own character, WWE Day Of Reckoning 2 is certainly an underrated GameCube classic.
READ MORE: 15 Best Sports Games On Nintendo Switch
Some of the coverage you find on Cultured Vultures contains affiliate links, which provide us with small commissions based on purchases made from visiting our site. We cover gaming news, movie reviews, wrestling and much more.