It is one task to write one fantasy book on its own, it is another thing entirely to create a high-quality fantasy epic spanning over three books. Other than just the issue of the story and characters, there are the universe's different rules, languages, countries; the list goes on and on. This can be a daunting task for a debut writer. However, Leda Muir's Mooncallers: Shadows Burn is a lovingly crafted fantasy sequel that has been written with careful consideration and painstaking effort, creating a wonderful story.
Mooncaller: Shadows Burn is the second instalment in the incomplete Mooncallers trilogy. The story opens up with a brief synopsis of the first book, refamiliarizing existing fans while providing a bare bones catch up to new readers. The main plot starts off with the main protagonist Luxea Siren and one of her companions, Prince Ares Lavrenthea, waking up in the forgotten land of Mythos, having only barely survived the events of the previous book. Meanwhile, the rest of their group returns to the kingdom Tzapodia, defeated and demoralized at the loss and likely death of their friends and the kingdom's beloved ruler. Meanwhile, the series' main antagonist Widow gathers her strength, imprisoning the storm goddess in the process. As Luxea and Ares try to find their way back home, Widow closes in on the pair, hoping to destroy Luxea once and for all.
The first thing to note about the book is its size. Larger than traditionally sized A5 books and spanning just over four hundred pages, it feels more like a tome than a novel. However, the plot has been well paced out and a lot of the readability comes from Muir's eloquent command of language. It's not always colourful, at points going into some dark and adult themes, which may be overlooked in other novels of the same genre, but this darkness adds to the overall picture. It is a very enjoyable, hard-to-put down read, despite its daunting first impression.
The setting is equally fleshed out as well: Amniven is such a well lived-in world. With many languages, different peoples inhabiting it and hidden secrets in the land, learning about the universe of the story is just a pleasure within itself as the reader follows the Mooncaller's journey. To help fans along, included in the book is a glossary and maps of the kingdoms, which can be very helpful at times, given some of the names Muir has provided. An additional detail to mention are small illustrations which have been provided above each of the chapter titles. Though an unnecessary detail, it's a nice piece of extra work that adds to the novel as a whole. While there are the stereotypes of magic and beasts that fit within the fantasy genre, this universe is undergoing the equivalent of its industrial revolution, with characters smoking cigarettes and travelling between kingdoms on airships and trains: it's a refreshing angle to take with the genre.
The characters themselves feel very realistic, despite their otherworldly home. Again, though their names may be confusing at first, Muir makes sure to bring new readers up to speed if they've just picked this up. Each character, like every other aspect, feels unique. Some of the character's traits may have been inspired by other books: the relationship wolf rider Brielle and her animal brother Ruka share looks very similar to the relationship humans and daemons share in the His Dark Materials trilogy. However, this is more an observation than a complaint: each character stands out on their own, whether it's through their affiliation with a group or their upbringing prior to the events of the story.
Some of the coverage you find on Cultured Vultures contains affiliate links, which provide us with small commissions based on purchases made from visiting our site. We cover gaming news, movie reviews, wrestling and much more.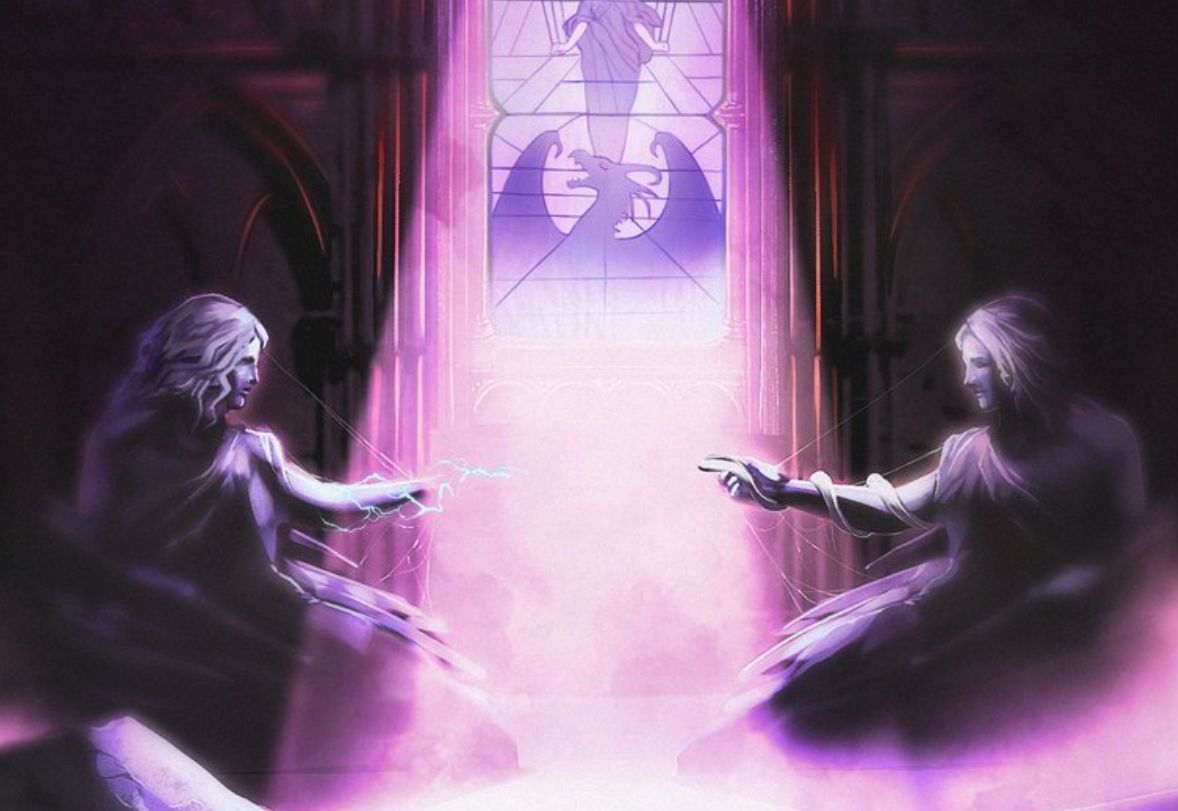 Verdict
Mooncaller: Shadows Burn is an exciting and touching story that leaves the reader wanting more. Lovingly crafted with expertise, the second instalment of this expansive series is just a pleasure to read and is a must-have for fantasy fans.