Obsidian is one of the most important blocks in Minecraft. Not only does it have a unique texture, but it also plays a significant role in helping the players to enter the Nether dimension. Plus, destroying obsidian with TNT is not easy, so using obsidian in buildings is a great idea as it gives them far more durability.
If you want to get your hand on this rigid block, here's how to make obsidian in Minecraft.
Minecraft Obsidian Guide
You can't actually craft or make obsidian like other blocks in Minecraft, which is what makes it such a unique and hard to get resource. Instead, you must first create or find it in the world using the three following methods.
1. Break an Ender Chest
If you have an ender chest, break it with a non-Silk Touch enchantment pickaxe, giving you 8 Obsidian. However, you should think twice because the Ender Chest is quite valuable. Is it really worth breaking an Ender Chest for some obsidian?
Unless you urgently need obsidian, try the two methods below.
2. Find Obsidian in the World
The easiest way to find obsidian in Minecraft is by mining. When underground, look for deep caves with big lava lakes. This is where most of the obsidian in the Overworld can be found when natural water in the cave flows down into the lava lake.
Woodland mansions, ruined portals, and ocean ruins are the only structures that spawn with obsidian. While the woodland mansion is dangerous, it's best to find obsidian by locating ruined portals. Ocean ruins are the last place you want to go since they're a rare structure, and each ruin only contains one obsidian block.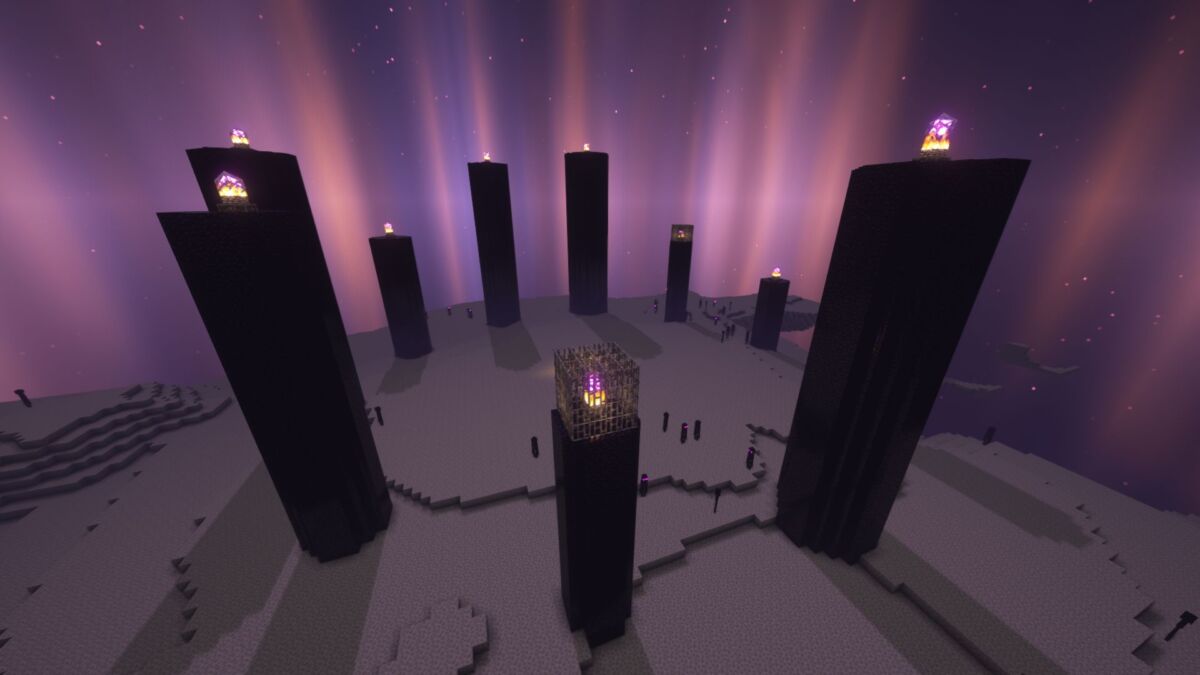 In addition, you can obtain obsidian by looting chests spawned in the bastion remnants, nether fortresses, ruined portals, end cities, end ships, and villages. Each chest has a medium chance of containing 1-7 obsidian blocks.
Finally, the main island in the End dimension has ten obsidian pillars. Each pillar is wholly made from obsidian, and if you have the dedication to mine all of them, you can have a maximum of 40499 obsidian blocks. Moreover, you can respawn the Ender Dragon to regenerate the obsidian pillars.
3. Make Obsidian Block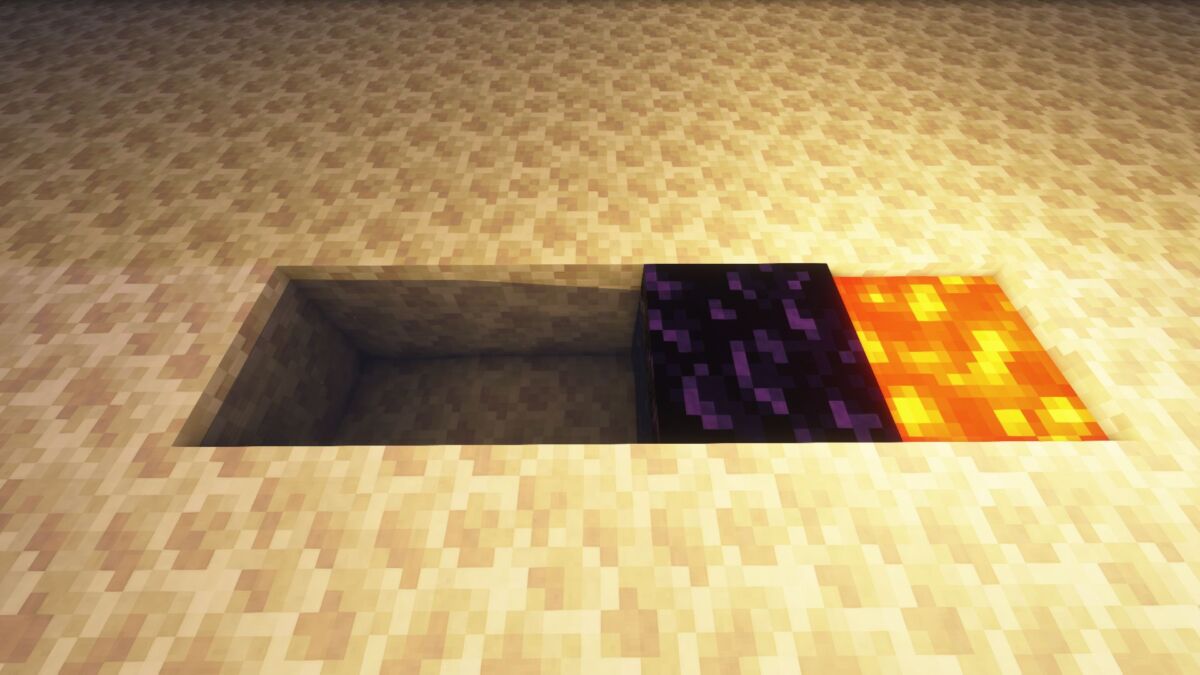 To manually create obsidian blocks, you can always craft an empty bucket using 3 Iron Ingots to scoop water. Then find a lava lake or lava pool and pour the water on a nearby block. Eventually, the water will flow over the place and turn the lava into obsidian blocks.
Alternatively, when you enter a newly created nether portal, the game will create another portal in the designated dimension. Plus, when you first enter the End dimension, a 5×5 obsidian platform will be generated so you won't fall to death.
Minecraft is available on PC.
READ NEXT: Minecraft: How To Make Cake
Some of the coverage you find on Cultured Vultures contains affiliate links, which provide us with small commissions based on purchases made from visiting our site. We cover gaming news, movie reviews, wrestling and much more.