As an anthology, Love, Death & Robots covers a lot of ground by definition. Whether it is a brief visit to dystopian worlds or an alternative perspective on humanity's history, the creativity behind each episode is vast. Some of these are original scripts, but a lot of them are direct adaptations from sci-fi stories. Whether they've had stories of theirs on the show before or are first time appearances, here are the stories that inspired the third season of Love, Death and Robots.
Jibaro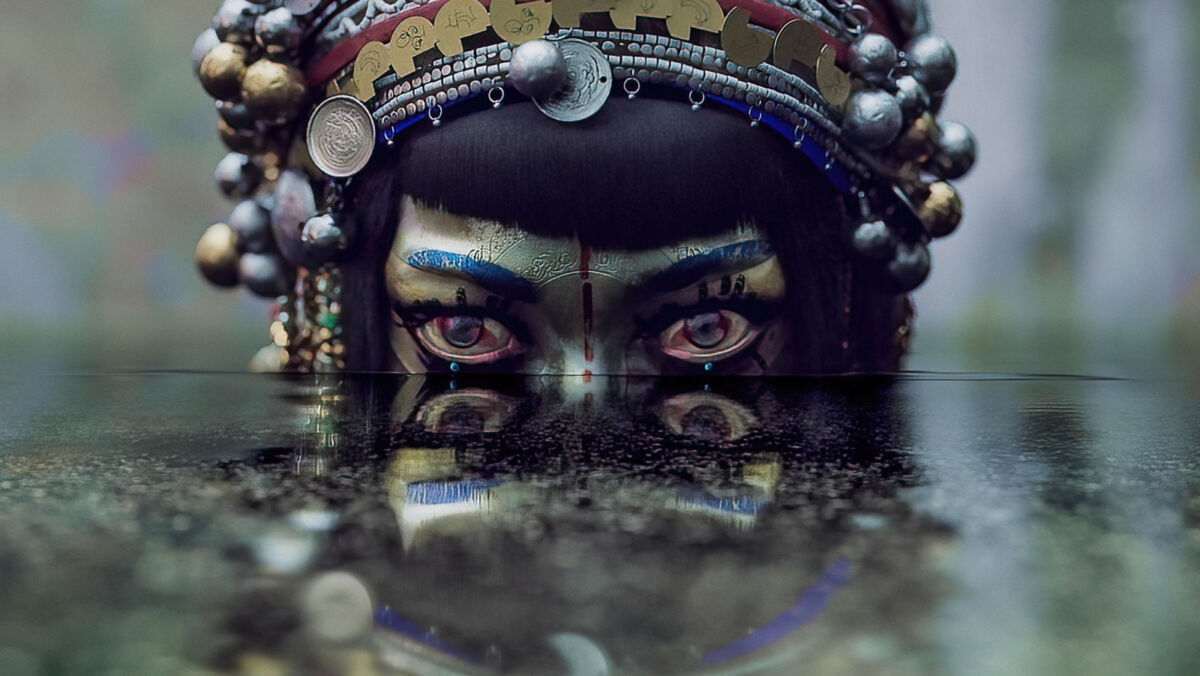 After his work in Season 1 for The Witness, Alberto Mieglo returns to work with studio Pinkman.tv for Jibaro, and just like The Witness, this episode is an original script.
There are parallels between the two episodes in the fact that they share the same basic plot structure: a man and a woman meet each other in dangerous circumstances, though instead of escaping the situation, the two characters it follows face off against each other.
Three Robots: Exit Strategies
The first Three Robots episode in Season 1 of Love, Death and Robots was an adaptation from the short story by John Scalzi, which can be found in the anthology book Robots Vs Fairies.
While this episode currently has no short story counterpart, it's surprising to note that while Philip Gelatt adapted the original episode to screen, Scalzi himself was responsible for writing the script for Exit Strategies.
Mason's Rats and Bad Travelling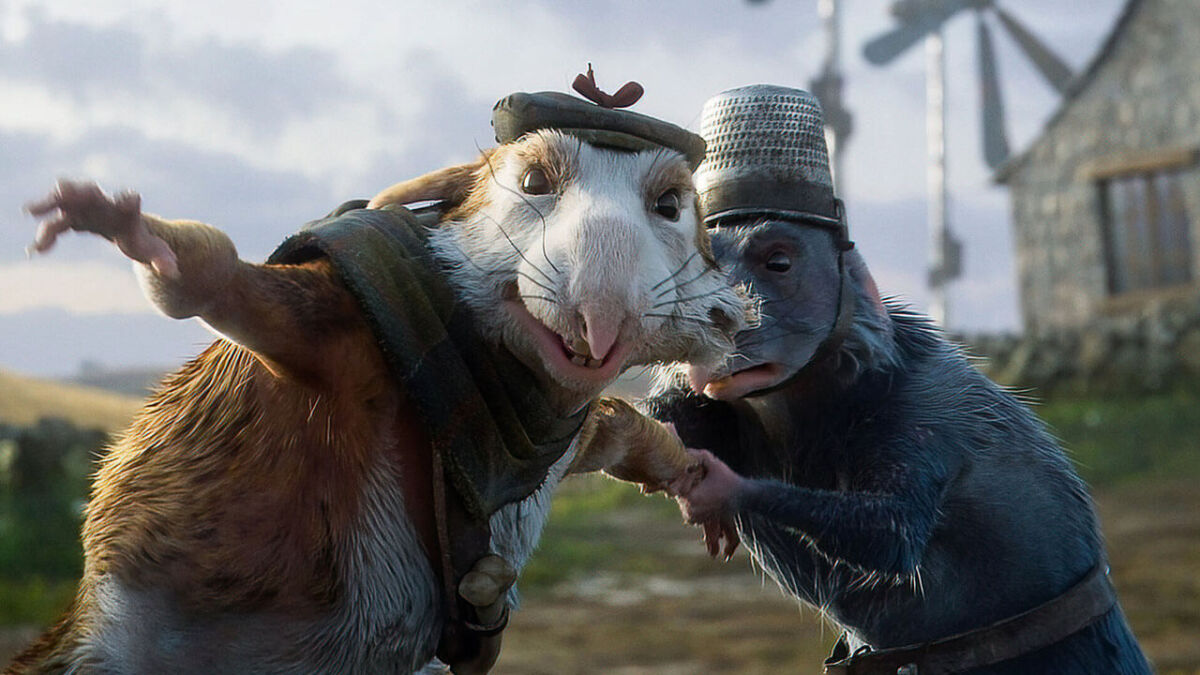 Like Scalzi, Neal Asher is also a familiar author to pop up in the Love, Death & Robots franchise.
While both of the stories are very different in tone (though they are both brutal), Mason's Rats is more comedic while Bad Travelling is more tense and suspenseful – they both make for excellent stories.
Mason's Rats can be easily found in his book Mason's Rats: 3 Short Stories, while Bad Travelling can be found in the science fiction anthology Space Pirates, edited by David Lee Summers.
The Very Pulse of the Machine
Before its on screen adaptation, The Very Pulse of The Machine was originally published in 1998 by Michael Swanwick, winning the Hugo Award for Best Short Story in 1999.
After an expedition exploring the surface of Io encounters a problem that forces pilot Martha to trek across the moon's surface, she has to use ability-enhancing drugs if she is to reach her goal in time. It is available to read on the Clarkesworld Science Fiction and Fantasy Magazine website.
Kill Team Kill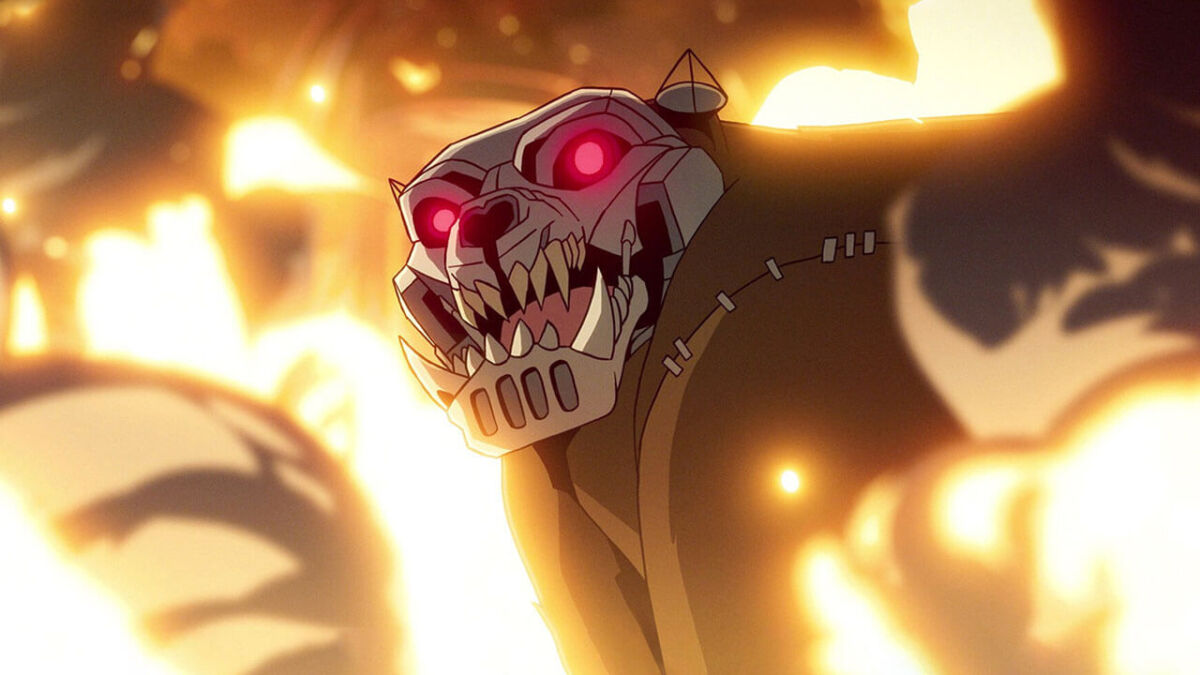 A fair amount of Love, Death and Robot's stories have been adapted from anthologies by SNAFU, and Justin A. Coates' humorous story about a group of soldiers going toe to toe with mechanical monsters is no different.
Kill Team Kill's original source can be found in the anthology SNAFU: Unnatural Selection.
In Vaulted Halls Entombed
Though this episode feels like a more modern take on a H. P. Lovecraft Story, In Vaulted Halls Entombed actually comes from a newcomer to Love, Death and Robots, Alan Baxter.
Originally published in the anthology SNAFU: Survival of the Fittest, which also features work from Resident Evil novel author S.D. Perry, you can also find the story in Alan Baxter's own collection of horror stories, Served Cold.
Swarm
Bruce Sterling is another new author to have his work adapted by this series.
Originally published in April 1982 for The Magazine of Fantasy and Science Fiction, it was later republished in the 1989 short story collection Crystal Express.
Swarm acts as the introduction to Sterling's Shaper/Mechanist universe, in which humanity has split up into two factions who approach the survival of humanity with differing ideologies. This can be read in Ascendancies: The Best of Bruce Sterling.
Night of the Mini Dead
While this episode might feel like an original script about a raunchy night in a graveyard triggering a zombie apocalypse, it was actually based on a short story by Jeff Fowler and Tim Miller, a co-creator of the series.
However, after a short investigation, it was impossible to find much information on it. Is it an unreleased script from the directors or an as of yet unpublished short story? Whatever the case, Night of the Mini Dead is still a must watch for zombie fans.
If you want more, be sure to check out the other inspirations for Season 1 and Season 2 of LD&R.
READ MORE: 5 Reasons Why The Hunger Games Movies Succeeded When Most YA Adaptations Failed
Some of the coverage you find on Cultured Vultures contains affiliate links, which provide us with small commissions based on purchases made from visiting our site. We cover gaming news, movie reviews, wrestling and much more.