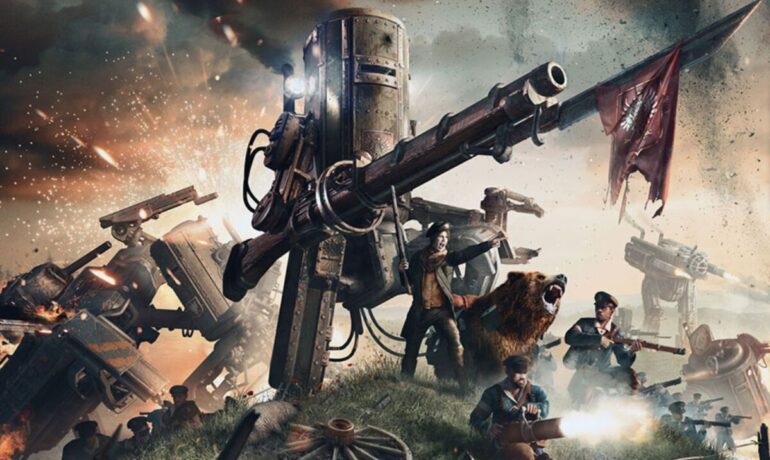 Inspiration is a double-edged sword. It can be an excellent guide and tool for innovation, but it can also be a trap that dampens and stagnates creative work and evolution. Iron Harvest has taken inspiration a bit too literally and the game suffers for it as a result.
Iron Harvest is a real-time tactics game developed by King Art Games and published by Deep Silver set in an alternate history post-World War I Eastern Europe. Its three main sources of inspiration are the board game Scythe created by Stonemaier Games, Polish artist Jakub Rozalski's work, and Relic Entertainment's critically-acclaimed Company of Heroes series, which serves as the foundation of Iron Harvest's features and mechanics. Visually and aesthetically, Iron Harvest is impressive with its excellent art direction, though its systems are too similar to Relic's series with minimal innovation, significant unrealized potential, and a lack of depth in almost every facet.
Iron Harvest has three main modes: single-player campaign, single-player missions, and multiplayer missions. The campaign is split into the three linear narrative campaigns following the main factions of the game: Polanian Republic, Russviet Tsardom, and Saxony Empire. Each campaign has seven missions with a multitude of cutscenes to push the story forward.
Narrative-wise, the campaign is an unimpressive mystery-revenge-war story with little context or exploration given to this unique dieselpunk alternate history setting with plenty of unearned deus ex machina tropes. The mission narratives have mixed to poor mission pacing and little time spent developing the central characters. The mission design is relatively generic, but functional with simple "go to point A, build base, take point B" setups populating each campaign. The missions themselves are quite lengthy and the multi-perspective approach to the campaign is appreciated.
The single-player missions are split into skirmishes and challenges. Skirmishes see players taking control of one of the factions, commanding their forces to build bases, combating the opposing team on the field, and capturing resource and victory points. Skirmish rulesets are quite customizable with plenty of settings, options, and bonus objectives, but the core of either earning the required amount of victory points or destroying the enemy headquarters never changes.
Disappointingly, there are only 6 maps for skirmish missions in both single-player and multiplayer: three for 2-player games, two for 4-player games, and one for 6-player games, meaning the maps will quickly become repetitive. The AI is way too passive even on the higher difficulty settings and won't provide much of a challenge to players. Challenge missions don't fare too much better with only three missions with every single one being a desperate last stand setup with slight differences between the maps, such as starting faction and minor goal modifications.
Multiplayer is exactly the same as single-player skirmishes but the AI is substituted with live players, making the experience far more competitive and interesting. It's also nice to see that the developers have included solid competitive support for the game with seasonal objectives and rewards that challenges players to develop their skills and try unique approaches and tactics. All in all, the meat of the game can be found in the multiplayer with the campaign mode serving as an extended tutorial.
In each mission, aside from capturing points with units, combat is the main focus of the gameplay. Each faction has a large assortment of infantry, special weapons, mechs, and heroes as their primary combat units. Combat heavily relies on positioning, using cover, and using units optimally to counter the enemy. For example, using grenadiers and flamethrowers to attack enemy infantry in cover or buildings to cause increased damage or to force them to move into the open leaving them vulnerable to further attack.
From a design perspective, it seems that the developers are trying to make Iron Harvest into a fast-paced, micro-intensive tactics game as combat is often hectic and chaotic, especially when multiple units are involved and matches don't last too long. In fact, many bonus objectives encourage players to finish matches as quickly as possible. I would argue that the mechanics and technical implementation of combat works against this micro-focused tactical gameplay.
On the technical side, there's a noticeable 0.5-1 second command input delay for units, which makes commanding any number of units sluggish and frustrating, and for a game that emphasizes micro skill of players, unresponsiveness is unacceptable. From a features perspective, there are two issues that work against the micro-focus of the game: lack of depth to unit actions and equipment pickups.
Aside from the very limited hero characters, combat units don't have much depth to them for extensive improvement of player skill and equipment pickups also suffer from this lack of depth. Throughout the mission, either from loot crates, special locations on the map, or eliminating enemy infantry squads, players will find equipment pickups, which can range from grenades, various small arms, or even field cannons and heavy machine guns.
When a unit picks up an equipment pack, they transform into the unit associated with that equipment. For example, an engineer picks up a grenade pack and they become the grenadier unit in its entirety rather than an engineer who happens to have a grenade. This transformation is equivalent to the player simply purchasing that specific unit from their base without paying the cost. Strangely, some equipment can be picked up, while others can't. When eliminating an enemy squad, they will drop their weapon pack, but if the player is playing some other faction other than the one they eliminated they can't utilize that pickup. Why can't my Polanian Riflemen unit pick up that Rusviet Vanguard shotgun weapon pack?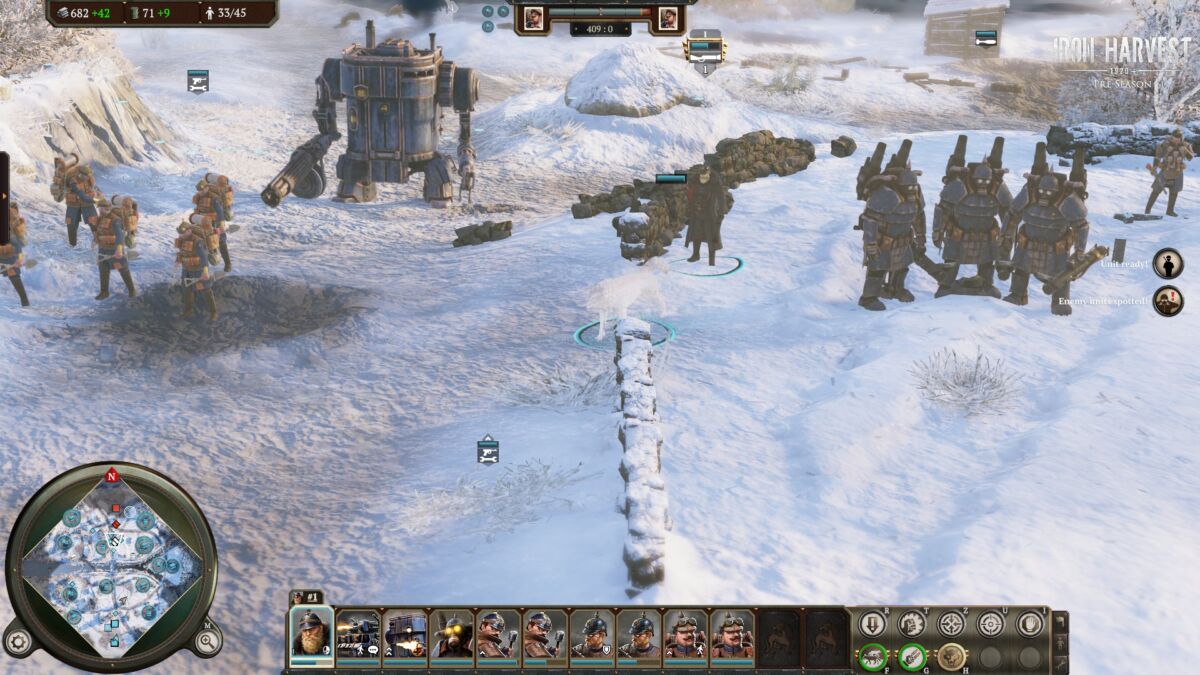 This feature is nonsensical, limits player choice, and, in turn, limits micro control. Compared to the Company of Heroes pickup system, any squad can pick up any equipment unless they meet the equipment amount limit for that squad, which means that players can come up with all sorts of interesting unit combinations and modify their forces in the middle of combat, opening up new tactics. In Iron Harvest, it's very limited and awkward.
Unfortunately, this lack of depth translates to the factions as a whole. Though there are three unique factions, at least on paper, the way each faction behaves, plays, and even their rosters don't feel all that different. The infantry roster is about 70-80% shared by every faction and all special equipment is exactly the same. The exosuit infantry is interesting and adds a bit of diversity, but they are only a small part of each faction's roster. I would argue that the most unique faction is Russviet with an emphasis on close-range brawling, heavy armor, and melee mechs, but only by a small margin compared to the other two.
Arguably, the hero characters are supposed to be the focus of micro control and tactics, as well as emphasize faction differences. However, heroes are only a limited part of combat as players will only be able to choose one out of three in any skirmish mission. Granted, the heroes are quite different from each other, still they aren't a substitute for the forces that players will have to field and aren't enough to make the factions feel unique enough from each other.
Skirmish missions feature a reserve system where players can bundle various units in a kind of unit pack (this is in addition to the units players can produce normally) in a pre-combat screen as a way to counter-play their opponent's forces. This is clearly inspired by the doctrine system from Company of Heroes 2, but, just like everything else in Iron Harvest, it has nowhere near the depth necessary to make it a notable feature of the game. In actuality, this system can cause some balance issues if not carefully utilised.
Probably the most disappointing element of Iron Harvest are its mechs. The mechs are of course the setting's highlight as they're visually appealing, striking, and well-designed. Mechanically, though, they're quite bland and generic.
Though there's a good variety of mechs in each faction, they suffer the same issue as the infantry, in terms of faction playstyle diversity, and mechs feel no different from tanks in their behavior and interaction with the map. Every faction basically has the same mech classes just presented in slightly different forms. There's no clear doctrinal or meaningful design difference between the factions. The Polanian Lowca anti-armor mech, though visually distinct from the Russviet anti-armor mech, the Nagan, performs the anti-armor role in the exact same manner with only minor differences to armor, damage, and rate of fire. I would argue that the difference between a German Panzer IV medium tank and a US Sherman medium tank in Company of Heroes is more noticeable in visuals, design, and behavior.
In terms of map interaction and unique behavior, mechs continue to underwhelm. There is some innovation in terrain interaction in that the large mechs can walk through buildings, in effect eliminating cover for infantry, but this only raises questions as to why other types, especially the lighter mechs, don't have similarly developed interactions with terrain. The Polanian Straznik mech looks like a walking turret with close-to-ground suspension, which makes sense for it to move over open ground. However, the slender Polanian Smialy scout mech in combat and in campaign cutscenes is demonstrated to be fast and agile. Can it step over that small stream, vault or jump over that short wall, or climb up that small cliff? No, it has to walk over a bridge or walk on an open pathway. In essence, there is nothing that sets mechs apart from tanks in any significant, notable, or meaningful way.
The options menu is quite extensive, especially for game and UI options. Performance-wise, the game ran quite well on my machine (i9-9900K processor, RTX 2080Ti GPU) and I didn't encounter any game-breaking bugs or crashes. The sound design is mixed to good with excellent sound effects but uneven voice acting.
Visually and technically, there are issues with cutscenes and unit pathfinding in Iron Harvest. The animations in the campaign cutscenes are stiff with awkward and poor lip syncing and could have benefited from a few more passes of polishing. Unit pathfinding at times is wonky, especially for the larger mechs or any number of units in tight spaces, barbed wire, and weird terrain feature placement due to combat debris.
Iron Harvest feels like a really professional minor overhaul mod for the Company of Heroes series with so much potential squandered by the developers seemingly wanting to stick too much to the tried and true formula of Relic's strategy series without innovating or pushing their incredible concepts forward, such as the mechs. Iron Harvest is definitely not a bad game by any stretch of the imagination. It's just an average real-time tactics game with neat visuals and very little originality in its design.
A Steam key was provided by PR for the purposes of this review.
Some of the coverage you find on Cultured Vultures contains affiliate links, which provide us with small commissions based on purchases made from visiting our site. We cover gaming news, movie reviews, wrestling and much more.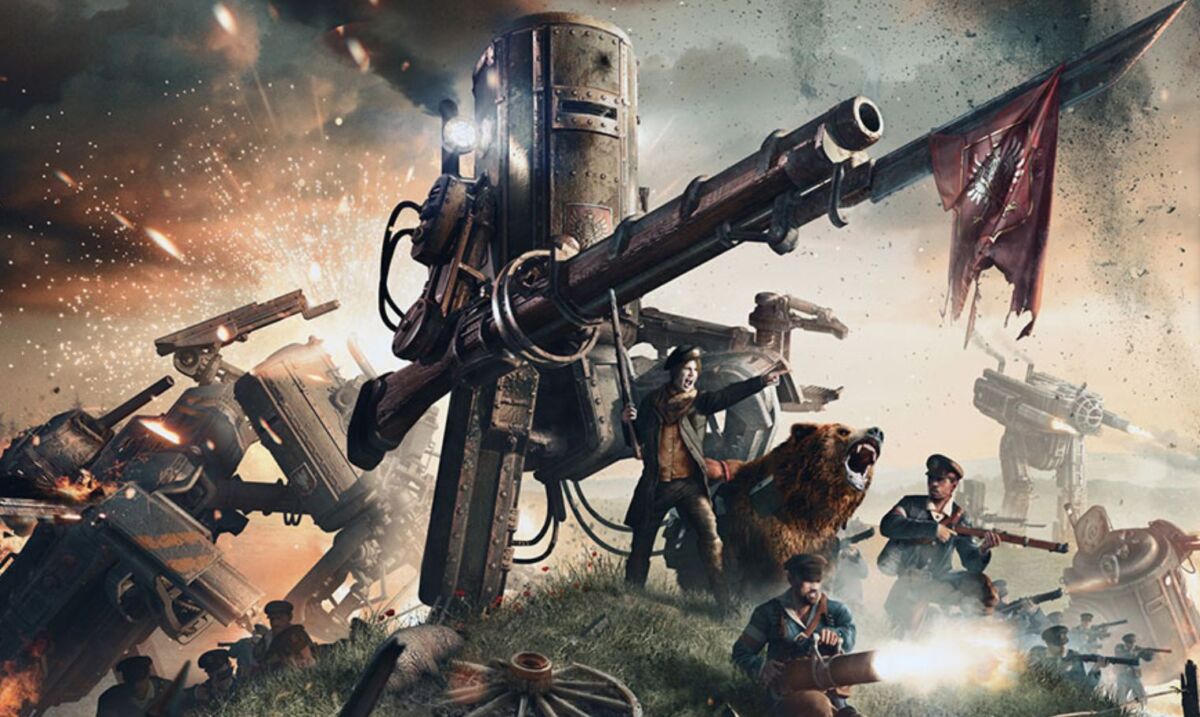 Verdict
Though excellent conceptually and visually, Iron Harvest is a run-of-the-mill real-time tactics game with significant unrealized potential, lack of depth, and minimal innovation.