Valorant was highly anticipated following a hugely successful closed beta period in mid-2020, but the game drastically lost its hype shortly after launch. Its shaky official release resulted in a major drop in active players and viewers on Twitch, and some people deemed the game dying or dead.
However, Valorant has managed to redeem itself recently, becoming a staple in Twitch's most-watched games' directory thanks to its steadily rising viewership on the platform, as well as turning into a pretty popular esports title.
While the game doesn't have nearly as many active players as it did during its peak interest, it still has a devout following. So, just how many people play Valorant in 2021? Here we'll be covering everything you need to know about the current and future state of this first-person shooter.
Valorant Popularity
Valorant Active Player Figures
Valorant officially launched on June 2nd, 2020 after a closed beta that began a couple of months prior. During the closed beta period, almost 3 million users played the game each day, as well as watched daily by users on Twitch for around 34 million hours.
Since then, there hasn't been much data on Valorant's active player count as Riot Games, developer and publisher of the game, has been a little secretive about sharing such information.
For the majority of PC games available on Steam, Steam Charts can give you a reliable look at active player figures, but Valorant is only accessible via Riot.
However, in June 2021, Riot revealed that the game had reached 14 million active players each month across the world. In addition, around half a billion matches have been played since its 2020 release.
Based on the game's current monthly active player base, as a rough estimate, Valorant has around 460,273 active daily players. This is a significant decrease since the game's closed beta period, but it isn't too surprising as peoples' interest in Valorant dropped off very shortly after its launch.
Despite its drop in active player figures over the year, 14 million active monthly users is still a pretty impressive number. The game certainly isn't dead – it's still extremely popular on Twitch and has a strong eSports scene that continues to thrive.
Valorant On Twitch
Valorant has always racked up high views on Twitch, especially around the time of its closed beta period. A day after its beta release, the game broke the single-day viewership record on Twitch with 34 million hours, while simultaneously peaking at 1.7 million concurrent viewers.
Its peak concurrent viewership was the second-highest at the time, just slightly behind the 2019 League of Legends World Championship's 1.75 million concurrent viewers. If you were wondering, the current record for the most concurrent viewers on Twitch is a whopping 2,468,688 million, which belongs to Fortnite streamer TheGrefg.
Valorant's interest on Twitch in 2021 is still incredibly high, averaging well over 100,000 concurrent viewers each month. It's also the sixth most-watched game on the platform, ahead of Fortnite and behind League of Legends, though this does change day to day.
The first-person shooter has mostly been growing in popularity over the last year, sitting at an average of 148,000 concurrent viewers, with a peak of 732,000 as of September 2021. This is an increase by 41.6% from August 2021, at which point it had an average of 104,000 concurrent viewers and a peak of 298,000.
At the beginning of 2021, Valorant had an average of 73,300 concurrent viewers, but since February, it hasn't dropped below 100,000. Other than the months during and following its closed beta period, Valorant averaged between 50,000 to 77,000 concurrent viewers.
By September 2020, it was down to under 58,000. Interest significantly reduced just one month after its beta launch, falling from an average of 479,000 to 195,000 in May 2021, a 59.4% decrease.
Even during the month of its official launch, Valorant struggled to retain viewers, dropping to 77,200 viewers, which was a staggering 60.3% decrease from the previous month.
While interest levels for Valorant on Twitch are starting to climb, the game hasn't managed to beat its previous peak of 1.7 million concurrent viewers in April 2020. The nearest it's come to achieving this goal was in May 2021 with 1 million viewers.
Valorant Revenue Over Time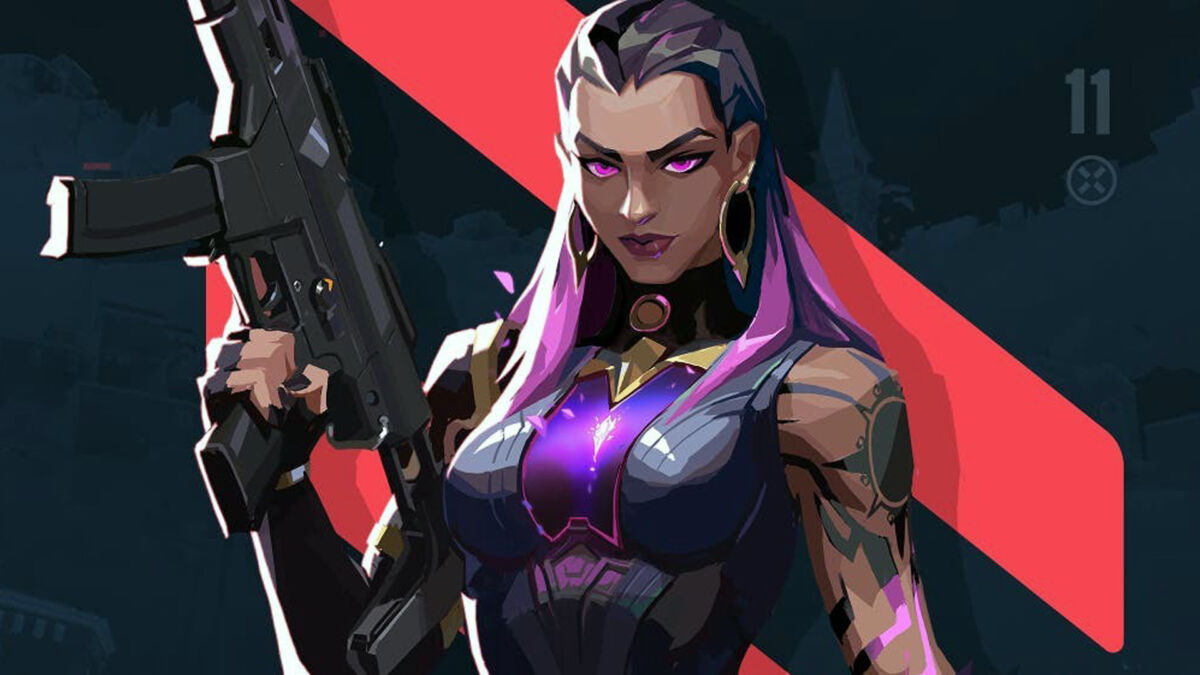 Just like Riot Games' reluctance to share information regarding Valorant's active player count, the same goes for the game's revenue and profitability. Specific figures have never been revealed by Riot, but Valorant apparently overtook Counter-Strike: Global Offensive in revenue for the first time in January 2021.
The game's total revenue was up 39% and concurrent player figures increased by 29% compared to December 2020. In addition, 72% of "new" players were returning ones that had come back to the game after a short hiatus.
Unfortunately, there isn't any data on Valorant's profitability in 2020, though given its successful beta period and relatively strong launch month, it likely brought in a hefty return.
However, it didn't generate the same amount of revenue as League of Legends, Riot's flagship title. The popular MOBA game reportedly made $1.75 billion in 2020, making it the highest-grossing, non-mobile free-to-play title of the year.
While Valorant isn't as profitable as League of Legends, it is still a popular esports game. Riot has also said it's hopeful Valorant will eventually grow into a massive esports business. It took the company over ten years to build League of Legends into a successful esports title, and it's now one of the most popular esports games in the world.
Since Valorant's first anniversary, $4.88 million has been given out to pro players, which gives you a pretty good idea of just how much money Valorant's esports scene makes.
The Valorant Champions Tour 2021 is Riot's first official tournament circuit for the game and has been an enormous success. The Masters Two Reykjavik event in May 2021 was particularly huge, attracting over 1 million concurrent viewers for the grand final. During the tournament, Valorant became the fourth most-watched category on Twitch.
The Stage 3 Masters Berlin event that ran from September 10th to September 19th, 2021 received almost as much attention, with a peak of around 811,000 viewers.
In comparison, League of Legends' 2021 LCS Summer Split Finals only amassed a peak of 364,000 viewers. This is the game's lowest peak viewership in 5 years.
Given the interest and attraction Valorant has gained in 2021 as an esports game, it could very well match League of Legends' popularity sooner rather than later.
The Future of Valorant
Although Valorant's active player count has been on the decline since its launch, the game still has a sizable player base, as well as a thriving Twitch viewership and esports scene. Its future looks pretty good, especially as an esports game.
A mobile version of Valorant has been confirmed, but an exact release date has yet to be revealed. Seeing as mobile versions of other popular online PC games like PUBG Mobile, Roblox, and Fortnite (before it was banned) have been extremely successful, the same could go for a pocket edition of Valorant.
PUBG Mobile, alongside popular mobile game Garena Free Fire, are also huge esports titles. Interestingly, the mobile edition of PUBG has a more popular esports scene than its PC counterpart.
The upcoming mobile edition of Valorant could follow in PUBG Mobile's footsteps, having the potential to grow larger than the PC version.
However, like a few other online games, Valorant regularly suffers from content droughts. The game initially had meaty, semi-regular updates shortly after release, but these eventually started to wane. Riot has always prioritized huge but irregular updates over smaller, frequent ones.
Episode Three, Act One in June 2021 was the biggest update Valorant had seen in months and was highly anticipated by fans. The first part of the new episode added a new battle pass, a new agent, and plenty of other exciting content.
New agents always cause a stir, especially as it had been several months since a new agent was introduced at the time.
Act Two of Episode Three arrived in early September, though it wasn't quite as substantial as the previous act. It included a new map, a new battle pass, and some other minor content. Act Three, however, is expected to bring in a new agent, alongside some other big changes.
Unfortunately, the next act's release date hasn't been confirmed, so players will likely be subjected to long wait times in between content.
Riot Games has addressed this as an issue and recently shared its future plans for Valorant's lore and updates. The company says it's going to start prioritizing smaller but regular updates to keep players engaged while they're waiting for larger content drops.
Hopefully, Riot doesn't go back on its word, as Valorant is just starting to restabilize after a weak end to 2020. New agents, lore, maps, skins, etc, released on a regular basis could help Valorant get the edge over other popular first-person shooters, especially those that also suffer from a lack of content.
This will allow it to hold onto old users and attract new ones, including players from similar games who are looking for a new FPS, as well as help it secure its future as one of the top first-person shooters.
Valorant is free-to-play on PC, with a mobile version confirmed to launch at some point in the future.
READ NEXT: How Many People Still Play Apex Legends in 2021?
Some of the coverage you find on Cultured Vultures contains affiliate links, which provide us with small commissions based on purchases made from visiting our site. We cover gaming news, movie reviews, wrestling and much more.