Released on August 23rd, 2017, Garena Free Fire is a battle royale game available on Android and iOS. Since its launch, Free Fire has been a huge hit, specifically in Southeast Asia, India, and Latin America, becoming the most downloaded mobile game worldwide in both 2019 and 2020.
Free Fire's popularity outside of Asia and Latin America isn't quite as high, but it's steadily gaining interest, having recently surpassed 1 billion downloads on Google Play Store. The game also beat PUBG Mobile in revenue for the first quarter in 2021 in the US.
While PUBG Mobile and Fortnite (before it was banned) were perhaps the two most popular battle royales on mobile, Free Fire has truly taken the crown in the last couple of years, boasting more active players and registered accounts than both games combined.
So, just how many people play Garena Free Fire in 2021? Let's (sky) dive into that very question.
Free Fire Active Player Figures
As Free Fire is only available on iOS and Android, there's no official data on active players like Steam Charts. However, Sea Limited, who own Garena, has put out various statements about the game's success and popularity.
The company shared in their 2021 financial report that Free Fire had a peak of 150 million daily active players in the second quarter.
In 2020, Free Fire had 80 million active daily players, 402.1 million active quarterly players, and 35.7 million quarterly paying players. In contrast, the game had around 50 million active players each day in 2019.
While Free Fire has been pretty successful since the get-go, it's just sort of exploded in the last couple of years. Since 2020, the game has managed to almost double its daily active players, an impressive accomplishment for what some people initially thought was a clone of PUBG.
Like Free Fire, PUBG Mobile reached over 50 million daily active players in 2019, though there have been no reliable stats on its overall current active player count since then. That being said, the game has 16 million daily active players in India alone since its rebrand in July.
Alongside a plentiful supply of active players each day, Free Fire has also amassed over 1 billion downloads on Google Play Store as of July 2021, making it the first battle royale mobile game to reach this feat.
Unfortunately, there's no accurate data on the number of times Free Fire has been downloaded on the App Store, but it's likely a considerable amount.
PUBG also celebrated 1 billion downloads worldwide in 2021, but this figure also includes downloads from the App Store.
While both Free Fire and PUBG were equally as popular back in 2019, Free Fire has raced on ahead in the last two years given the stark difference in downloads.
Free Fire On Twitch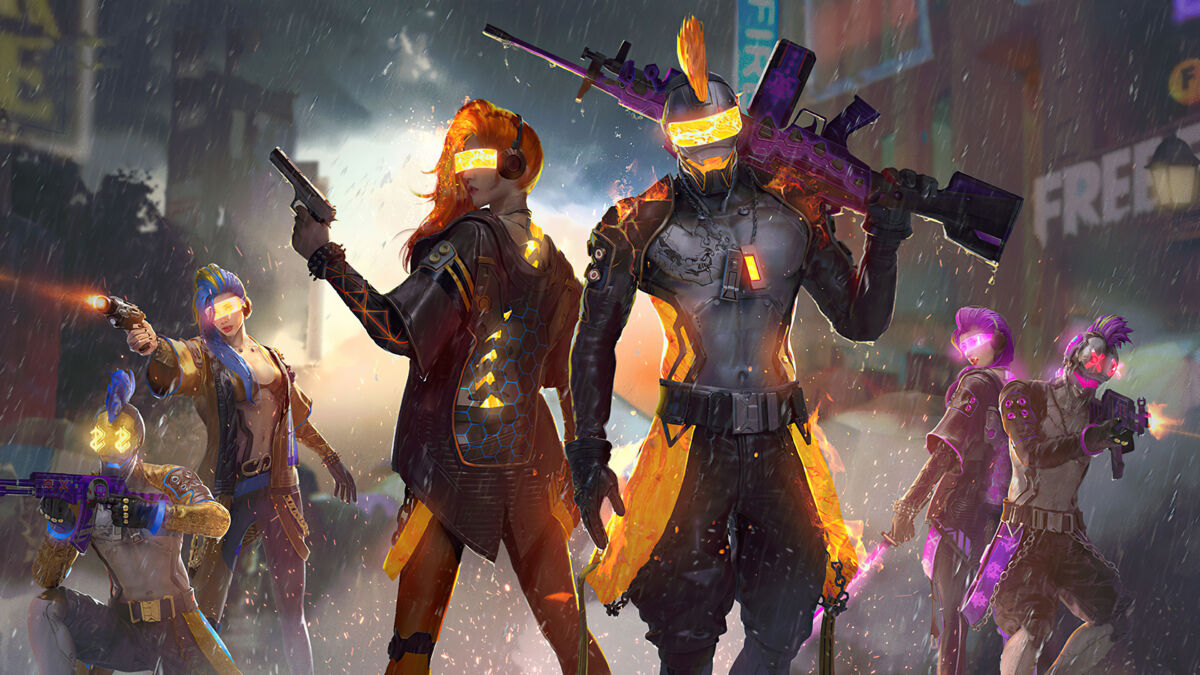 Despite being a mobile game, Free Fire has a decent following on Twitch. However, it seems to be more popular on YouTube, having reached over 100 billion lifetime views on the platform since its launch.
According to Twitch Tracker, Free Fire has an average of roughly 12,000 concurrent viewers on Twitch. This figure has risen significantly since 2018, at which point the game was only accumulating an average of fewer than 100 viewers.
In 2019, Free Fire climbed from about 100 concurrent viewers on Twitch at the beginning of the year to around 1,600 by the end. Similarly, in early 2020, Free Fire had between 1,400 to 2,000 but grew to well over 10,000 concurrent viewers by late 2020.
Free Fire's highest number of concurrent viewers on Twitch was 518,590 on February 12th, 2021. In comparison, PUBG Mobile's peak concurrent viewers were just 72,024 on August 23rd, 2021.
In addition, PUBG Mobile doesn't get nearly as many concurrent viewers as Free Fire, only averaging around 2,000. Interestingly, PUBG: Battlegrounds is just marginally ahead of Free Fire in average viewers on Twitch.
Not only is Free Fire considerably more popular than PUBG Mobile on Twitch, but it's also close to beating PUBG: Battlegrounds, which is a pretty big accomplishment for a mobile battle royale.
Free Fire Revenue Over Time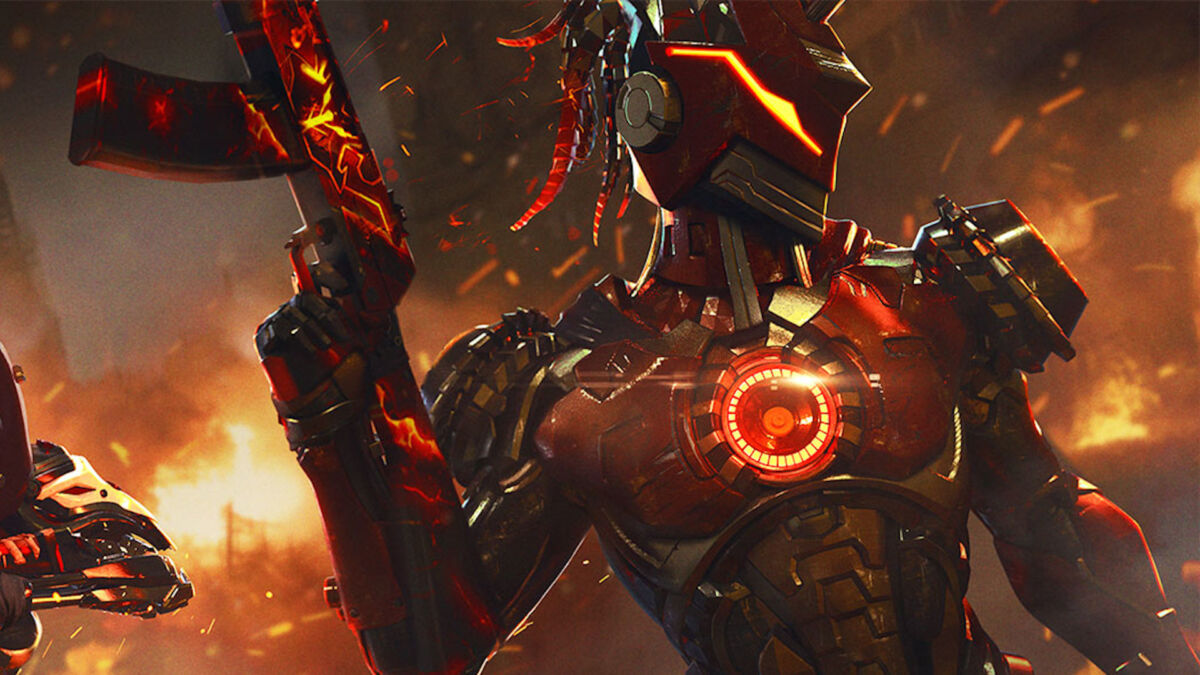 Free Fire is a massively profitable mobile game, indicated by its huge quarterly earnings and big esports scene, particularly in India. The game also overtook PUBG Mobile in US revenue for the first quarter of 2021, pulling in approximately $100 million compared to PUBG Mobile's $68 million.
This is only the second time Free Fire has earned more than PUBG Mobile in a quarter in the game's history.
Sea Limited revealed that Free Fire was the highest-grossing mobile game in Southeast Asia, Latin America, and Singapore for the second quarter of 2021, a title it has maintained for the past eight quarters for Latin America and Southeast Asia, and the last three quarters for India.
In the same report, Sea Limited confirmed that Free Fire was the highest-grossing battle royale mobile game in the United States for two consecutive quarters, as well as the highest-grossing mobile game on Google Play Store for the second quarter.
The Free Fire World Series 2021 Singapore, which took place in May 2021, also gained a lot of attraction, peaking at 5.4 million concurrent online viewers.
However, PUBG Mobile reportedly earned $300 million in July 2021, becoming the highest-grossing mobile game of that month — this was also the most it has ever made in a month.
While Free Fire managed to beat PUBG Mobile's revenue in the first quarter, PUBG Mobile tripled Free Fire's quarterly revenue in just a single month. As mentioned earlier, PUBG Mobile also frequently earns more than Free Fire per quarter.
PUBG Mobile also recently surpassed over $5 billion lifetime earnings. There isn't any recent information on Free Fire's lifetime earnings, but by the end of 2019, it apparently had earned over $1 billion since its launch in 2017.
As PUBG Mobile almost always sees a larger revenue each quarter than Free Fire, it's pretty likely the game earns more money. Strangely, even with more active players and viewers on Twitch, Free Fire, while extremely profitable, doesn't quite match PUBG's level of revenue.
The Future of Free Fire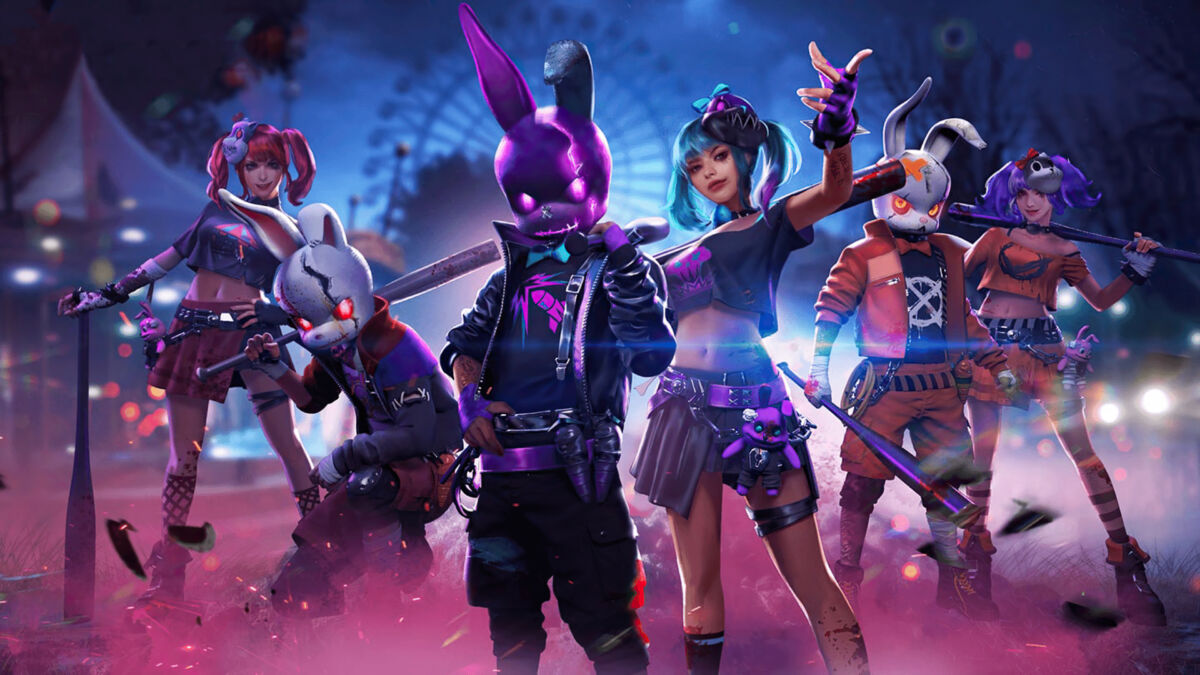 With over 1 billion downloads on the Google Play Store, 150 million daily active players, and strong quarterly revenue year after year, the future of Free Fire is looking pretty good.
The game has been widely popular since 2019, but has grown its player base significantly over the last couple of years – it doesn't look like its bubble is about to burst either.
Since Fortnite was booted off both the App Store and Google Play Store in August 2020 due to Epic breaching both platforms' terms of service, there has been a gap in the mobile battle royale game market.
Free Fire, which was already the most downloaded mobile game worldwide in 2019 and 2020, took full advantage of that empty spot and has reaped in all the rewards.
Although PUBG Mobile continues to be more profitable than Free Fire overall, the game still has a much more active player base and viewership on Twitch.
Furthermore, Free Fire has a huge esports scene with some pretty hefty prize pools. The India-based Free Fire City Open 2021 had a prize pool of 60 lakhs IRS (around $81,000), while the Free Fire World Series 2021 had a prize pool of $2 million, as well as peak online viewership.
FFWS 2019 consisted of just 9 regions spanning Latin America, Europe, and Asia, but the game's esports scene has been so successful that the FFWS 2021 included 13 regions.
Free Fire also receives frequent updates that bring new weapons, characters, cosmetics items, etc, to keep players engaged, as well as events that include various tasks for players to complete for rewards.
An enhanced version of the game called Free Fire Max adding improved graphics, effects, and other features became available for global pre-registrations on Google Play Store on August 29th, 2021 too.
Some people have complained about Free Fire's graphics, particularly when compared to PUBG Mobile, so the enhanced version should eliminate those concerns and help it stand the test of time visually even longer.
Free Fire Max will boost existing players' experiences and, hopefully, bring in new players, especially those with higher device specs or who were put off by the game's simple and cartoonish appearance.
Additionally, as mentioned earlier, Free Fire is the first mobile battle royale game to surpass over 1 billion downloads on the Google Play Store.
PUBG Mobile has over 1 billion downloads combined on the App Store and Google Play Store, so more users are playing Free Fire overall.
If its recent boom in popularity is anything to go by, Free Fire could end up being as profitable as PUBG Mobile with a brighter future – maybe even more so.
Garena Free Fire is a free-to-play battle royale game available on iOS and Android.
READ NEXT: How Many People Play Red Dead Online In 2021?
Some of the coverage you find on Cultured Vultures contains affiliate links, which provide us with small commissions based on purchases made from visiting our site. We cover gaming news, movie reviews, wrestling and much more.