As you might expect from the genre's boom in popularity thanks to the YouTube generation, the amount of horror games in 2017 is something quite beautiful to behold.
This decade has been a great one for horror games, no matter where you look. There have been plenty of duds, as the graveyard of Steam Greenlight will tell you, but by and large, there's never been a better time to fall in love with games that go bump in the night. From the indie darling to the big-budget franchise refresh, this year is shaping up to be a terrifying and memorable one.
Bear in mind that this is the modern games industry we're talking about, so the release dates of some of these titles are almost definitely going to change.
1. Resident Evil 7: Biohazard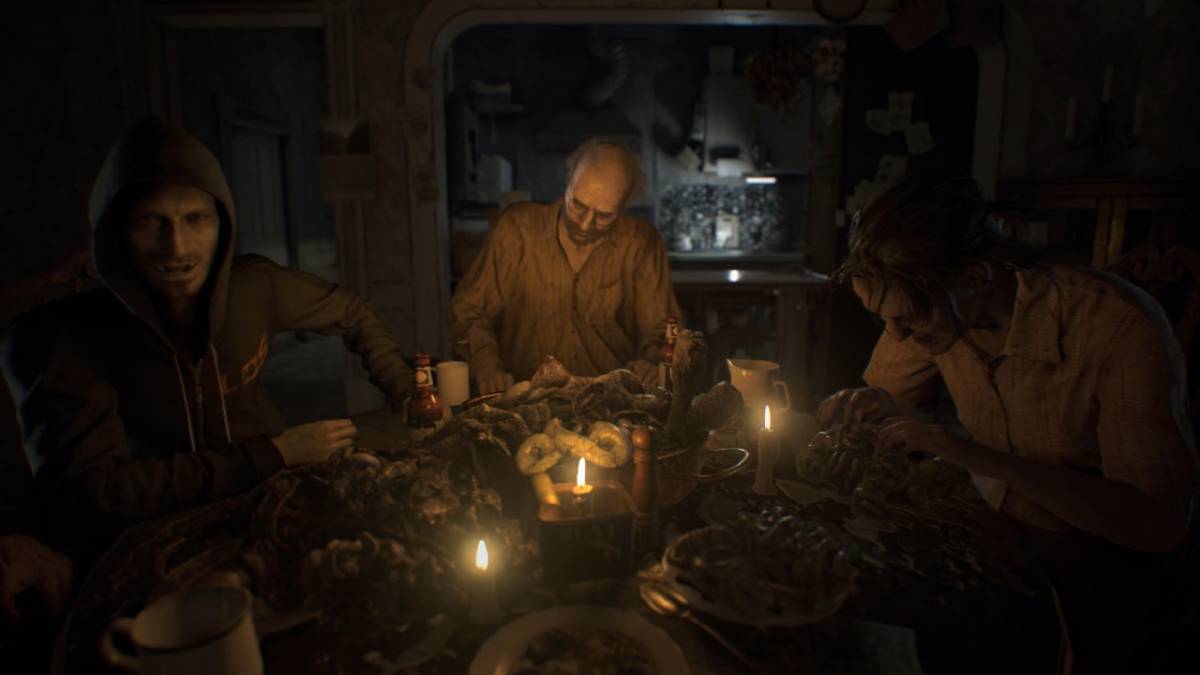 Developer: Capcom
Publisher: Capcom
Platform: PS4
, Xbox One
, PC
When you should stock up on brown pants: January 24, 2017
Where better to start than with arguably the biggest horror game of the year? Resident Evil 7 has a lot of people excited, though it's hard not to mention it has its detractors, too.
The biggest point of contention for many Resident Evil fans is that the game is now first-person as that's the modern thing to do. Other complaints center around it having no familiar faces and will instead focus on all-new characters.
While it's easy to understand concerns, early indications are that this is still very much a Resident Evil game and one that is going to have to do a lot wrong to disappoint. As long as it's an improvement over the sixth game (the actual traitor to Resi's name), Capcom will be onto a winner.
You can find out for yourself if it might be for you: the free demo is now available everywhere.
2. Outlast 2
Developer: Red Barrels Studio
Publisher: Red Barrels Studio
Platform: PS4, Xbox One, PC, Mac
When you should stock up on brown pants: Q1 2017
The sequel to one of the best horror games of the century looked like it had a tough job on its hands to deliver the same amount of terror as its predecessor. Early impressions are that it's going to have no trouble doing just that.
Taking the action away from the confines of an asylum to the Arizona desert, two journalists stumble across a cult in their search for answers into the death of a pregnant woman. Judging from the demo, Outlast 2 will bring the scares in a big way – you're never really sure where the next assailant will come from.
It's had a couple of delays and is pencilled in for a tentative release within the first three months of 2017, so watch this space for an official release date. Best find some batteries while you wait.
3. Allison Road
Developer: Far From Home
Publisher: Far From Home
Platform: PC, Linux, Mac
When you should stock up on brown pants: TBA
Arguably more infamous for the irony of it being a spiritual successor to P.T. and then itself getting cancelled than what the game's actually all about, Allison Road's second chance should come sometime this year.
After waking up in the night, strange things start happening in your home, including the appearance of a girl covered in blood. Allison Road is rumoured to revolve around a mystery over what's going on in the house above yours and will feature a time limit in which you need to unravel it all by. You can guess what will happen if you don't.
Nothing new has emerged on Allison Road since it was brought back from the dead and there's no telling if it's even the same kind of game. It's just one developer now, the creator Chris Kesler, so late 2017 might be a good bet for when you can see Lilith in all her horrendous and gory glory.
https://www.youtube.com/watch?v=Q-HDBwzv6Oo
4. Agony
Developer: Madmind Studio
Publisher: PlayWay S.A.
Platform: PC, PS4, Xbox One
When you should stock up on brown pants: February 2017
If you've seen literally anything about Agony, you probably already know that it's going to be one of 2017's most disturbing horror games.
Based in Hell, Agony pits you as a tormented and lost soul trying to find an escape and to also discover more about your past. It was on Kickstarter for roughly five seconds before it was fully funded – glimpsing at the unsettling preview materials for it will tell you why.
Boasting a distinctive style and enough viscera to make even George A. Romero feel queasy, Agony will be out within the first two months of 2017 if you can stomach it.
5. Friday the 13th: The Game
Developer: Gun Media, IllFonic
Publisher: Gun Media
Platform: PS4, Xbox One, PC
When you should stock up on brown pants: Spring 2017
He's been to space, but Jason's biggest challenge still awaits: delivering on the expectations of gamers and breaking the curse of the licensed game.
Luckily, it already sounds like a winning formula. One player will control Jason while seven others play the counselors of Camp Crystal Lake and try to survive the night. If they can get the balance right (something that is very hard to do in a game like this), Gun Media could not only have one of the best horror games of the year on the year but also one of the best in terms of multiplayer.
It's pencilled in for a Spring release, so watch this space.
Some of the coverage you find on Cultured Vultures contains affiliate links, which provide us with small commissions based on purchases made from visiting our site. We cover gaming news, movie reviews, wrestling and much more.