Dragon Ball Z: Kakarot might just be the biggest Dragon Ball game in history. While it doesn't touch on as many story arcs as some other games do, the level of detail displayed for each of Dragon Ball Z's four main Sagas (Saiyan, Frieza, Android/Cell & Majin Buu) is unmatched by any other game in the franchise.
The sheer amount of content on offer means you'll be playing Kakarot for around 40 or so hours, and that's just for the main story. The game throws a ton of endgame side quests at you to keep you drawn in, and there's always the promise of DLC coming down the pipeline, but what do you do once you've finished all that? Here's five games you should play if you really liked Dragon Ball Z: Kakarot.
1. Dragon Ball Xenoverse/Xenoverse 2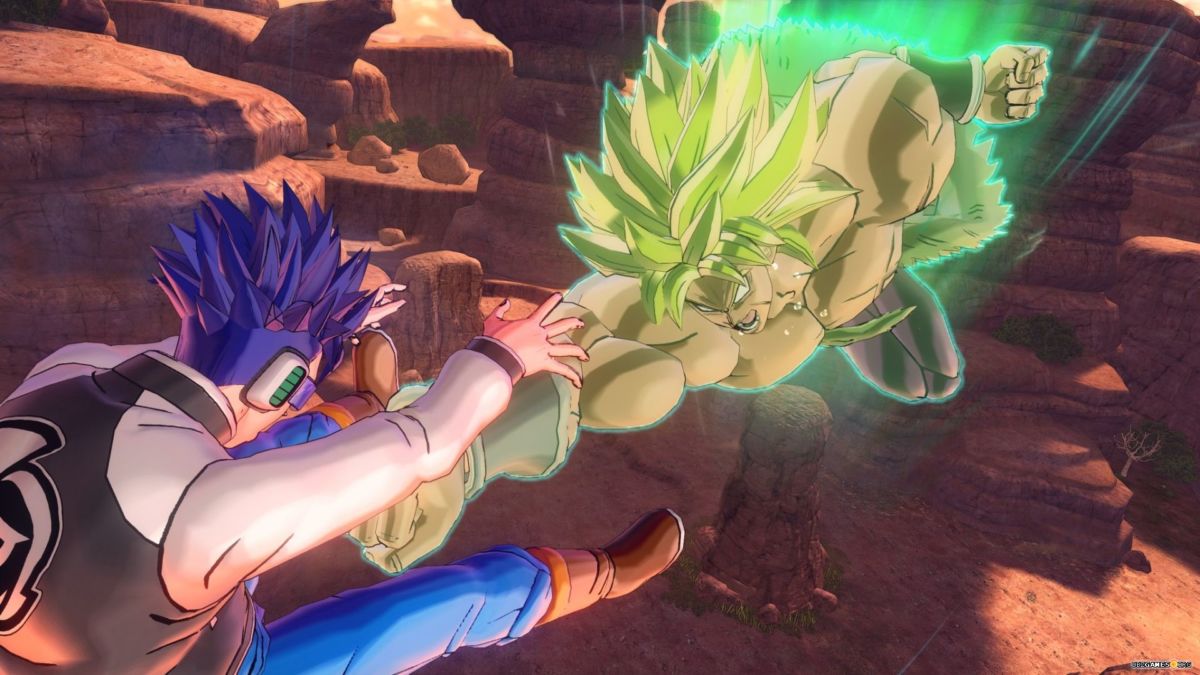 Developer: Dimps
Publisher: Bandai Namco
Platform(s): PC, PS4, XB1, NS (for Xenoverse 2)
In a way, you could consider Dragon Ball Xenoverse and Xenoverse 2 to be the perfect companion pieces to Kakarot. While Kakarot is a straight-laced recreation of the franchise's iconic storylines, Xenoverse decides to remix the overall story and present a series of "what if?" scenarios. Usually, those what ifs are along the lines of "what if weak character is actually big and strong?", but it's great fun nonetheless.
In Xenoverse and Xenoverse 2, you create your own character from one of five different races, so if you ever wanted to play as a Majin and travel through time in order to save the universe, Xenoverse and Xenoverse 2 are the games for you. And, as an added bonus, the gameplay is pretty much the same, so you'll already be at an advantage.
2. One Piece: World Seeker
Developer: Ganbarion
Publisher: Bandai Namco
Platform(s): PC, PS4, XB1
One Piece: World Seeker is an open world action adventure and, let's be honest, if you're interested in Dragon Ball, you probably at least have a passing interest or curiosity in Monkey D. Luffy's pirate adventures. That enthusiasm might dissipate quite quickly depending on person to person, but if you like Dragon Ball, you'd probably be open to at least trying One Piece.
World Seeker features an all-new story where players control Luffy as he traverses Jail Island. As you might have inferred from the name, Jail Island isn't the nicest of places to be, as there's a war erupting between two factions. Naturally, you become embroiled in the whole debacle, knocking seven shades out of anyone who dares stand in your way.
3. Naruto Shippuden: Ultimate Ninja Storm Legacy
Developer: CyberConnect2
Publisher: Bandai Namco
Platform(s): PC, PS4, XB1, NS
We've got somewhat of a package deal for you here, as Naruto Shippuden: Ultimate Ninja Storm Legacy combines 4 games into one bundle, chronicling all the major story beats from Naruto and Naruto Shippuden's massive storyline. Pretty much all the core moments are covered, with some beautiful cutscenes to really illustrate the action and drama.
Ultimate Ninja Storm Legacy also includes the Full Burst version of Ultimate Ninja Storm 3, and Road to Boruto for Ultimate Ninja Storm 4, bringing with it even more content and storylines to relive. While all four games tend to opt for the cliffnotes version of events as opposed to Kakarot's excessive detail, this bundle is still worth your time.
4. Fist of the North Star: Lost Paradise
Developer: Ryu Ga Gotoku Studio
Publisher: SEGA
Platform(s): PS4
Of course, Dragon Ball Z: Kakarot isn't the first anime RPG to grace us with its presence, as Fist of the North Star: Lost Paradise launched in the West back in 2018. Ryu Ga Gotoku Studio's RPG brought the Yakuza formula to the insane post-apocalyptic world of Fist of the North Star, and the results are utterly brilliant.
Lost Paradise is a mish mash of an original storyline, but heavily borrows elements from the original source material. While the overarching narrative concerns the growing tensions within the city of Eden, main character Kenshiro encounters characters like Jagi, Roah, Souther and more. It's the best of both worlds, throwing nods out to fans of the anime while attracting new fans by not forcing them to watch hundreds of episodes of this obscure Japanese anime.
5. My Hero One's Justice
Developer: Byking
Publisher: Bandai Namco
Platform(s): PC, PS4, XB1, NS
From the obscure to the current top of the zeitgeist, My Hero Academia is the anime/manga franchise to watch right now, so it makes sense that there's already a huge game to play once you've finished with Dragon Ball Z: Kakarot. While it's a bit different, My Hero One's Justice should still appeal to you if you liked Kakarot.
One's Justice plays more like a 1v1 arena brawler, with two assists per character. Players can battle all around the various arena, causing massive damage to themselves and the environment with their quirks. The storyline also focuses on the first few seasons of the anime, so it's the perfect way to play catch up.
READ NEXT:
– The Most Exciting New Indie Games of 2020 & Beyond
– Biggest New Fighting Games of 2020 & Beyond
– 5 Games To Play If You Like Rust
Some of the coverage you find on Cultured Vultures contains affiliate links, which provide us with small commissions based on purchases made from visiting our site. We cover gaming news, movie reviews, wrestling and much more.