Death Stranding is one of the most bizarre yet brilliant games to come out in recent years, and with the Director's Cut, even veteran players have new content and features to dive into.
However, if you've already beaten Death Stranding and are itching to sink into another strange but thrilling adventure, here are 10 games like Death Stranding you should play.
Games Like Death Stranding
1. Metal Gear Solid V: The Phantom Pain
Developer: Kojima Productions
Publisher: Konami
Platforms: PC, PlayStation 4, PlayStation 3, Xbox One, Xbox 360
Hideo Kojima is most well-known for the Metal Gear Solid series, and like Death Stranding, his unique approach to storytelling and wacky genius are all over these games.
While pretty much all of the mainline titles in the Metal Gear Solid series are a must-play if you enjoyed Death Stranding, Metal Gear Solid V: The Phantom Pain particularly stands out. Set in 1984 primarily in Afghanistan and Africa, the game follows Big Boss, the leader of a private military contractor.
Dropping the linear levels of its predecessors, The Phantom Pain features an open world filled with side missions, enemy outposts, and an array of collectibles like cassette tapes, posters, blueprints, and wild animals.
It enhances the stealth gameplay of earlier games, bringing smarter enemy AI, new weapons and gadgets, and even companions to assist you on the field, including a trusty steed, one-eyed dire wolf, and scantily-clad sniper.
Like Death Stranding, Phantom Pain has an intricate narrative woven in around the satisfying stealth and combat gameplay, alongside a stellar soundtrack and beautiful cinematography – but instead of delivering packages, you'll be hiding in them.
2. Silent Hill 2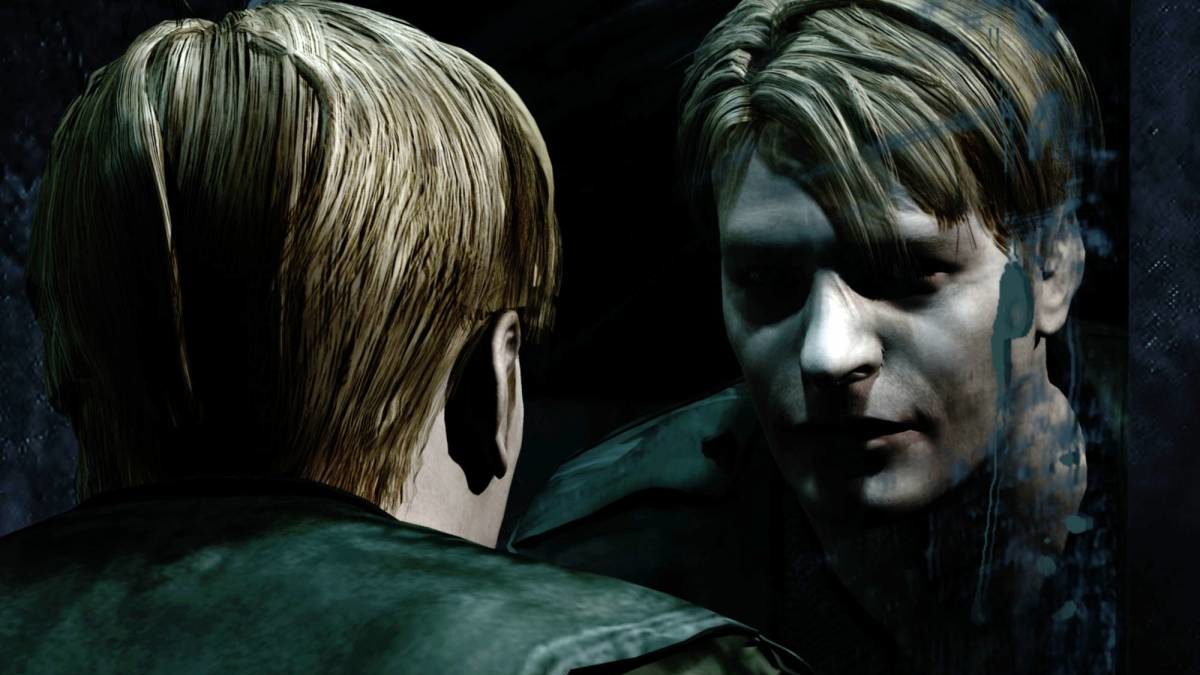 Developer: Team Silent
Publisher: Konami
Platforms: PC, Xbox, Xbox 360, PlayStation 2, PlayStation 3
You'd be hard-pressed to find anyone who doesn't agree with the influence and cultural impact the Silent Hill series had on gaming. Both the first and second entries helped define the horror genre and what video games are capable of.
The original Silent Hill is a timeless classic, but arguably Silent Hills 2 is the crème de la crème of the series. In addition to its gripping and emotionally charged narrative, the game offers a spine-tingling atmosphere and plenty of heart-racing spooks that will keep you up at night.
Death Stranding, while not a horror game specifically, certainly has some creepy and unsettling moments that are reminiscent of Silent Hill 2, including a foggy and bleak atmosphere filled with monsters. The "Radio" and "Odradek" in both games also work similarly, emitting a sound to alert players of nearby enemies.
It's just a shame we never got to see Kojima's and Knomai's collaboration on Silent Hills, the canceled ninth installment in the Silent Hills series, other than a short (albeit phenomenal) demo in the form of P.T. However, if things hadn't infamously turned messy between both parties, Death Stranding may have never come to fruition.
3. The Last of Us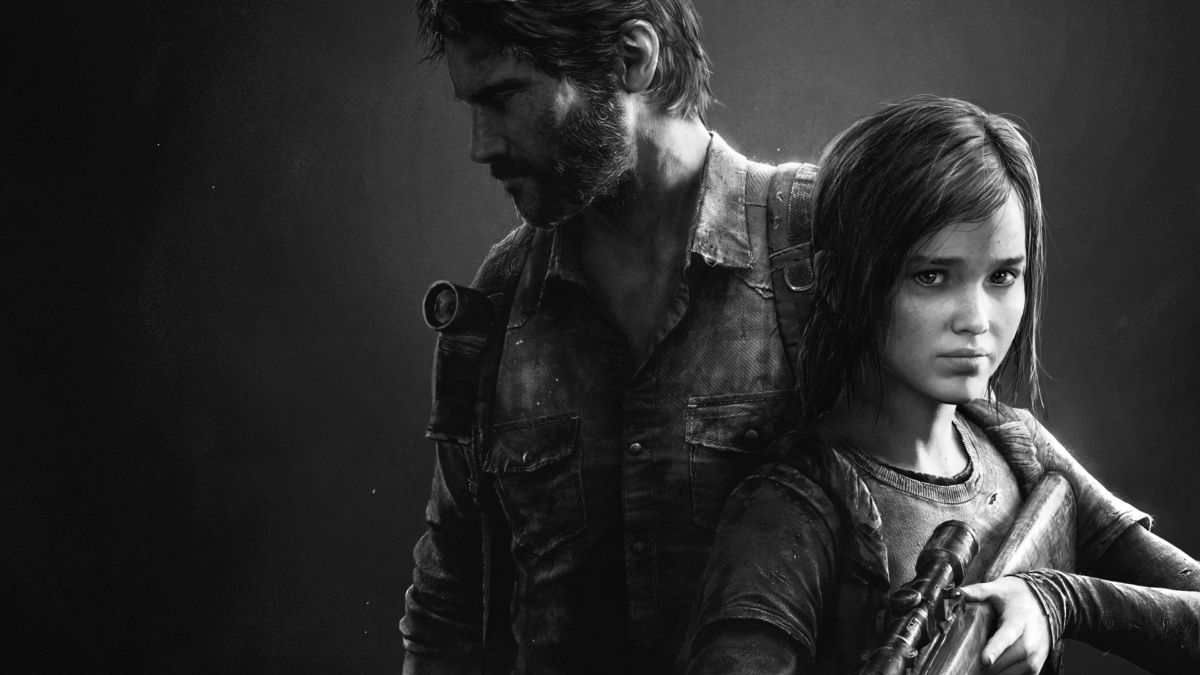 Developer: Naughty Dog
Publisher: Sony Computer Entertainment
Platforms: PlayStation 3, PlayStation 4
The Last of Us has similar elements to Death Stranding, as both take place in a post-apocalyptic world and feature quiet, bad-tempered protagonists whose hard demeanors are softened by (adoptive) parenthood.
The game is set in the United States in 2033, 20 years after an outbreak of a fungal-based brain disease that turned over half the human population into aggressive, cannibalistic creatures. It follows Joel, a smuggler and fierce survivor in his late forties, who is tasked with escorting a 14-year-old girl to a militia group called the Fireflies.
Much of the game focuses on Joel and Ellie's relationship, which evolves drastically throughout the game's narrative, not unlike Sam and BB's growing bond in Death Stranding.
4. Days Gone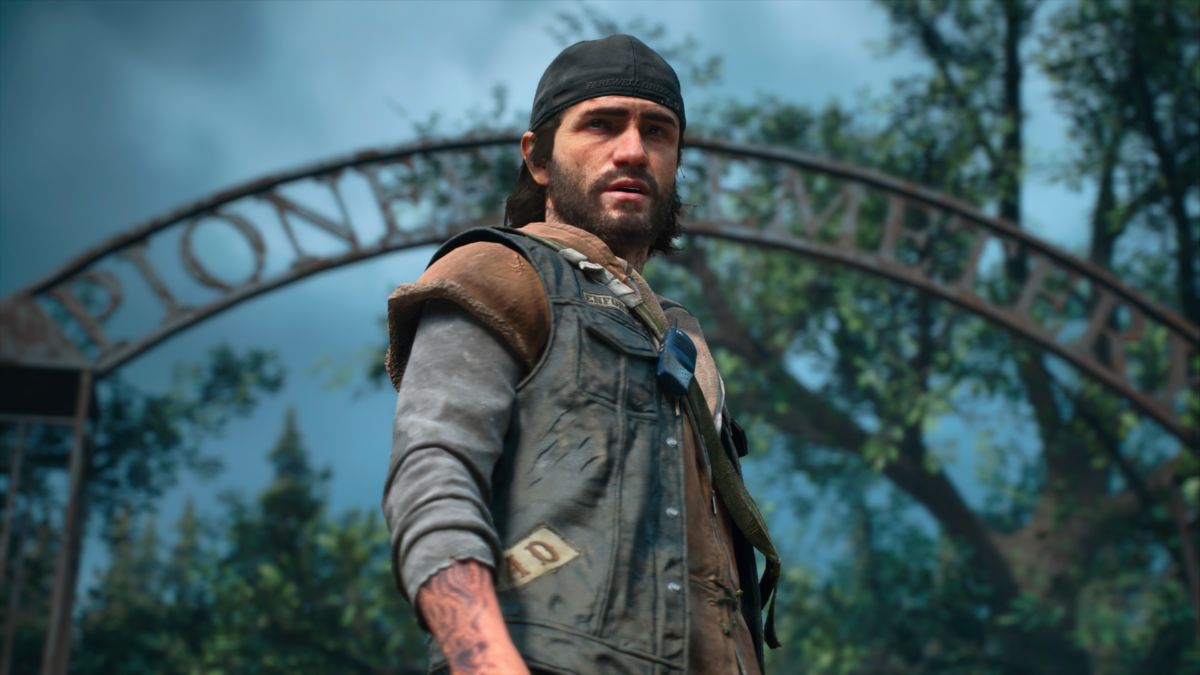 Developer: Bend Studio
Publisher: Sony Interactive Entertainment
Platforms: PC, PlayStation 4
Featuring a post-apocalyptic open world like Death Stranding, Days Gone is an action-adventure set in Oregon, a couple years after a global zombie outbreak.
You play as Deacon St. John, a bounty hunter and drifter, who travels through a vast and savage land to seek the truth about someone dear to him.
Played in the third-person perspective, you'll use stealth, firearms, and a variety of other weapons to sneak past and eliminate cannibalistic creatures referred to as Freakers. A primary mechanic and mode of transportation in Days Gone is Deacon's motorcycle, which can break, run out of fuel, and leave you stranded – just like vehicles in Death Stranding.
5. Shadow of the Colossus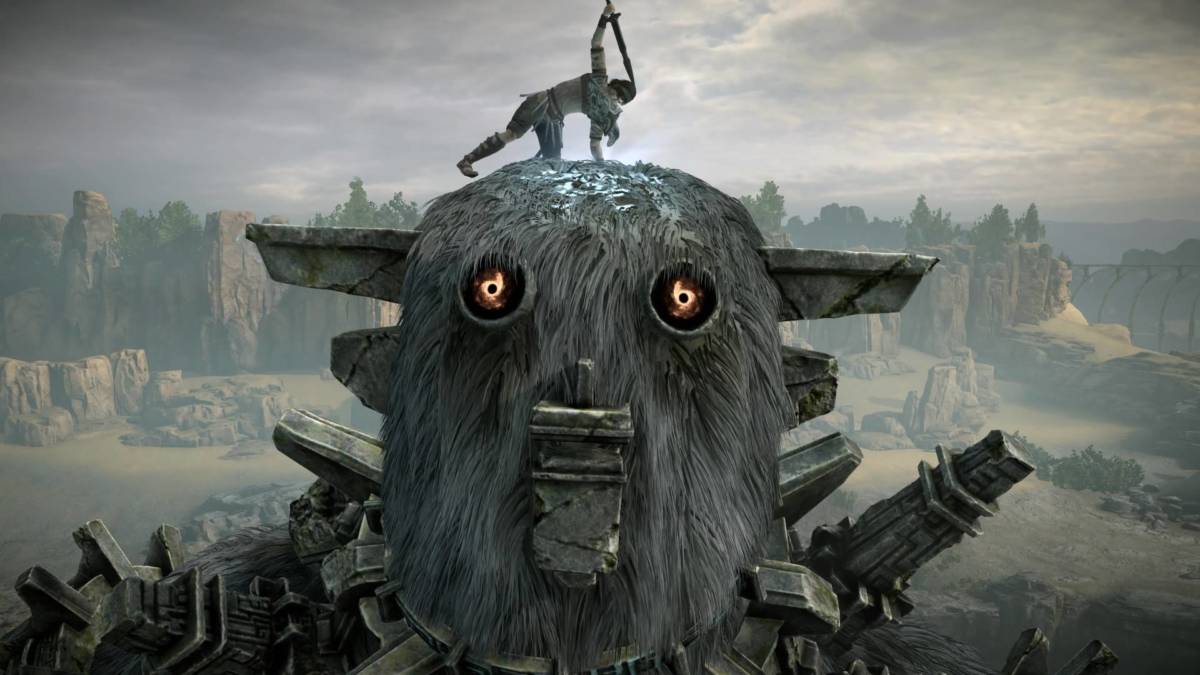 Developer: Bluepoint Games
Publisher: Sony Interactive Entertainment
Platforms: PlayStation 2, PlayStation 3, PlayStation 4
Death Stranding's ambiance and huge but empty environment do an exceptional job of making you feel isolated and completely friendless, but another game that shines in the atmosphere department is Shadow of the Colossus.
Taking control of a young man named Wander, you explore a vacant and desolate land in search of 16 gigantic creatures called colossi. Slaying all of them will grant you the power to bring back a girl from the dead.
Shadow of the Colossus outperforms in its beautiful yet alienating setting, heightened by its lack of interactions with other characters. Wander's horse, Agro, is the only other being you really come across in the game other than the colossi.
While helpful for getting around the map quicker, Argo is also your only companion, making your long and difficult journey a little less lonely, much like BB in Death Stranding.
6. Nier: Automata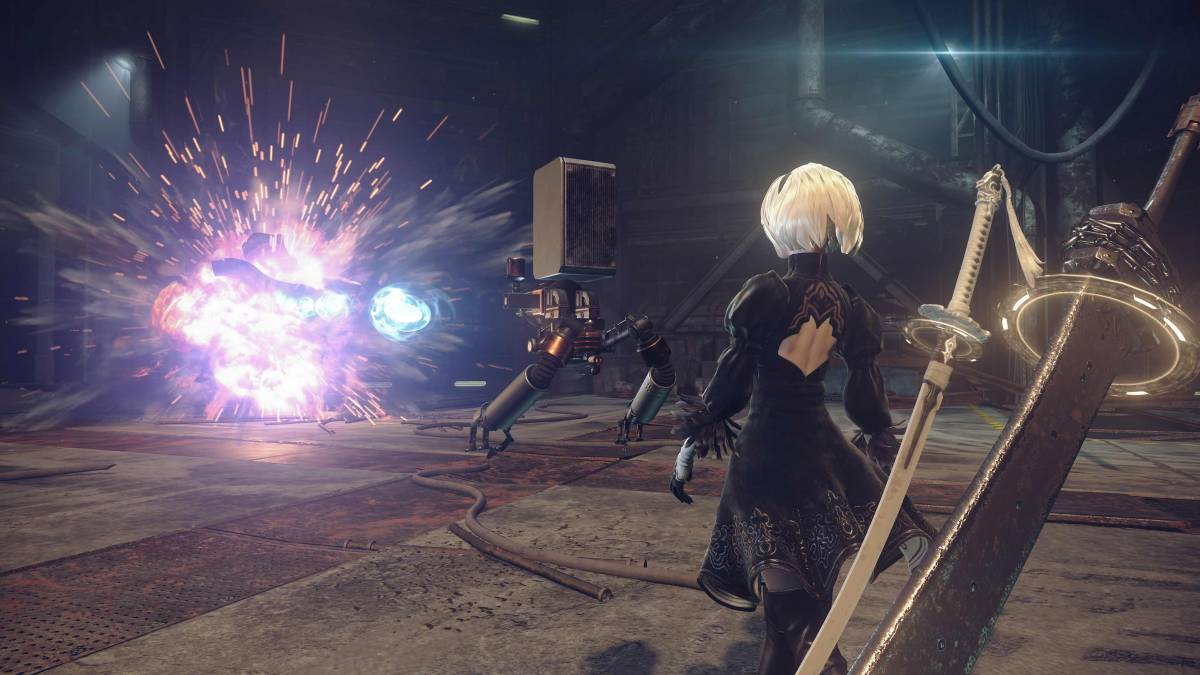 Developer: PlatinumGames
Publisher: Square Enix
Platforms: PC, Xbox One, PlayStation 4
Design-wise and gameplay-wise, Death Stranding and Nier: Automata don't have a lot in common. However, in terms of atmosphere, storytelling, and the masterminds behind both games, the two are more alike than you think.
Nier: Automata's creator, Yoko Taro, is comparable to Hideo Kojima, as both have unique styles people automatically associate with their work. In Yoko Taro's case, he's known for his unconventional game design, kooky characters, and dark and complex storytelling,
Nier: Automata is a JRPG with elements of various gameplay genres, including hack and slash, text adventure, and shoot 'em up. It takes place in a futuristic alternative version of Earth overrun by alien-created machines.
The game follows human-created androids 2B, 9S, and A2 as they attempt to reclaim Earth and put an end to the machines once and for all. Like most of Taro's games, Nier: Automata requires several playthroughs to unlock the full story.
Each playthrough tells the plot from a different perspective, prompting even more questions about the game's fantastic but utterly bizarre plot. It also has an extraordinary soundtrack that's hard not to get swept up in, even when you're fighting horde after horde of killer machines.
7. Where the Water Tastes Like Wine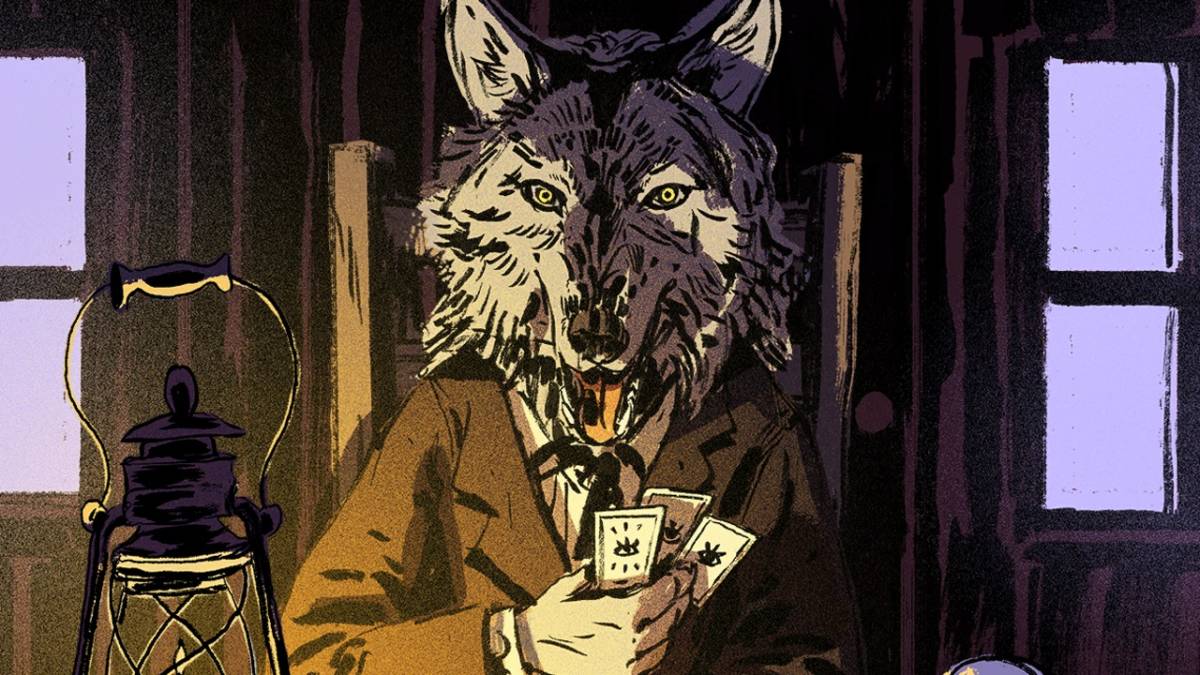 Developer: Dim Bulb Games, Serenity Forge
Publisher: Good Shepherd Entertainment, Serenity Forge
Platforms: PC, Mac, Linux PlayStation 4, Xbox One, Nintendo Switch
Similarly to Sam's journey through a desolate American wasteland filled with oddballs in Death Stranding, Where the Water Tastes Like Wine involves travelling across America set in the Great Depression era.
You play as a nameless drifter who, after losing a game of poker to a wolf-like man voiced by none other than Sting, is turned into a skeleton and tasked with collecting and sharing stories to settle the debt.
You'll meet a whole cast of colorful characters across your travels, each with their own personal struggles and tales to share. Being a good listener is key, as you'll also need to pass along the stories you collect to other folk, kind of like a game of telephone.
If you enjoyed meeting the weird and the strange in Death Stranding, all while traversing through a goomy environment, Where the WaterTastes Like Wine is definitely one to check out.
8. Control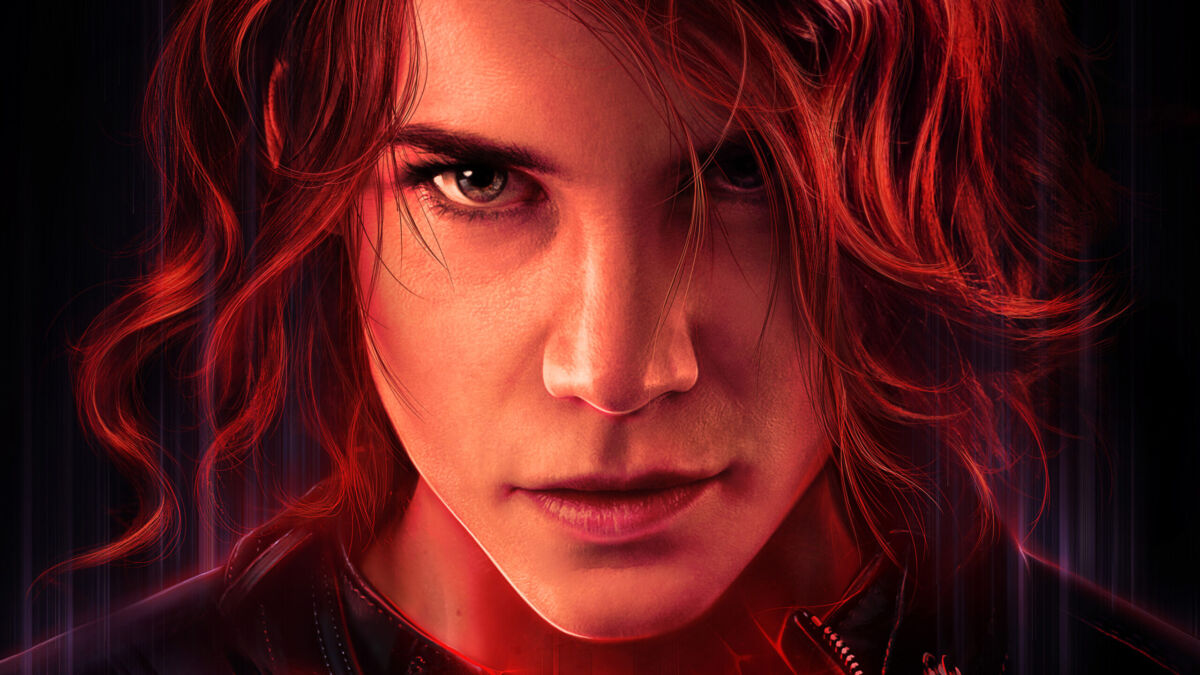 Developer: Remedy Entertainment
Publisher: 505 Games
Platforms: PC, PlayStation 5, PlayStation 4, Xbox Series X | S, Xbox One
If you enjoyed Death Stranding's complex and inherently strange plot, you'll most likely enjoy Control, another game with a pretty wacky story. The game is about a clandestine U.S. government agency known as the Federal Bureau of Control (FBC) which examines supernatural Altered World Events (FBC).
You play as Jesse Faden, the new director of the FBC, and as the events of the story unfold, you learn more about her character and the agency she works for. The Oldest House, which is primarily where the game is set, helps build much of the game's compelling atmosphere.
The narrative is a bit of a head trip, and you'll no doubt have countless questions (many of which won't get answered) when you first start the game and journey through unrelenting psychological horror and mystery.
9. Cloudpunk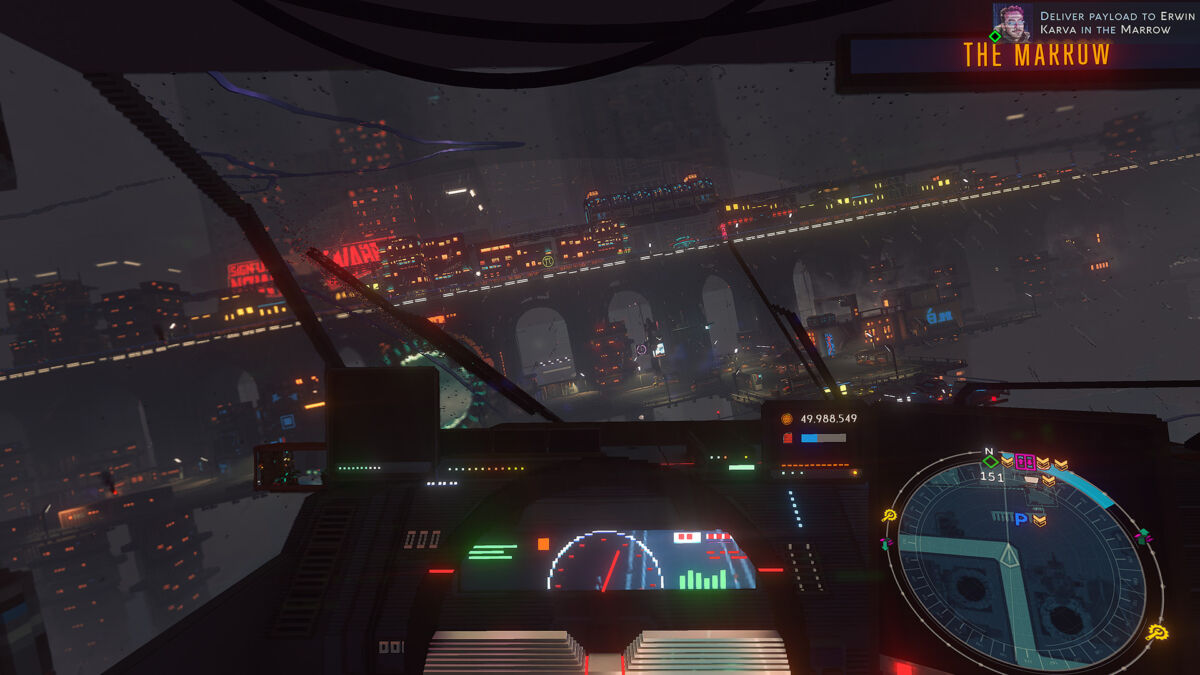 Developer: ION LANDS
Publisher: Maple Whispering Limited
Platforms: PC, PlayStation 4, Xbox One, Nintendo Switch
Just like Death Stranding, Cloudpunk is set in a futuristic rain-soaked world and tells the tale of a delivery driver. You play as Rania, a new employee of an illicit delivery service called Cloudpunk.
Exploring through a vibrant sci-fi metropolis named Nivalis on foot or via hover car, you'll meet a range of peculiar characters, including androids, AI, and shady humans, as well as discover hidden secret areas and items to pass the time while making deliveries.
Cloudpunk isn't just centred around delivering packages and listening to strangers complain – you'll also be presented with a range of moral choices along the way. Your actions and decisions will impact the lives of the residents of Nivalis, so choose wisely.
10. Metro Exodus
Developer: 4A Games
Publisher: Deep Silver
Platforms: PC, PlayStation 4, PlayStation 5, Xbox One, Xbox Series X | S, Stadia
Metro Exodus, the latest installment in the Metro series, is a story-driven first-person shooter and set in post-apocalyptic Russia. It takes place after the events of the previous entries, Metro: Last Light and Metro 2035.
If you're new to the Metro series, definitely play the first two games before you jump into Exodus to get all caught up on the story.
Similarly to Death Stranding, you'll be exposed to harsh weather conditions, a hostile environment littered with vicious creatures, and plenty of long treks on foot. Ammo in Metro Exodus is a lot more scarce, though.
Death Stranding is available on PC, PlayStation 5, and PlayStation 4.
READ NEXT: 10 Games Like Dead By Daylight You Should Play
Some of the coverage you find on Cultured Vultures contains affiliate links, which provide us with small commissions based on purchases made from visiting our site. We cover gaming news, movie reviews, wrestling and much more.