It's no secret that Apex Legends is one of the biggest games out there at the moment, with its exciting battle royale gameplay proving to be an endlessly compelling and enjoyable shooter that's enjoyed by fans the world over. However, because Apex has been available for a few years now, the servers are often populated with players who are just that little bit better than you, so sometimes it's nice to play something else that's similar instead.
With that in mind, we've put together a list of games that share something in common with Apex Legends. Either they share similarities in gameplay, structure or have other aspects that make it reminiscent of Apex's excellent formula. Here's 10 games like Apex Legends that you should check out across PC, PS4, PS5, Xbox One, Xbox Series X & S, and Switch, especially if you're struggling to become the champion squad.
Games Like Apex Legends
1. Titanfall 2
Developer: Respawn Entertainment
Publisher: EA
Platform(s): PC, PS4, Xbox One
Truthfully, there would be no Apex Legends without the Titanfall series, though that seems to have been forgotten about somewhat in the years since Titanfall 2's heyday. Considering that Respawn are hiring for a single-player FPS that's "set in the Apex universe", which totally constitutes as Titanfall erasure, it's clear that Apex is the future while Titanfall is a thing of the past, but that doesn't mean you should forget about it.
As far as movement options during gameplay goes, Titanfall 2 has Apex Legends beat. Everything you can do in Apex is possible in Titanfall 2, with equipment like grappling hooks acting similar to Pathfinder's kit in Apex, along with the ability to wall run for additional mobility. Titanfall 2 is about as fast as first person shooters get, and the single-player campaign is absolutely incredible too, making it one of the best games like Apex Legends you should play.
2. Fortnite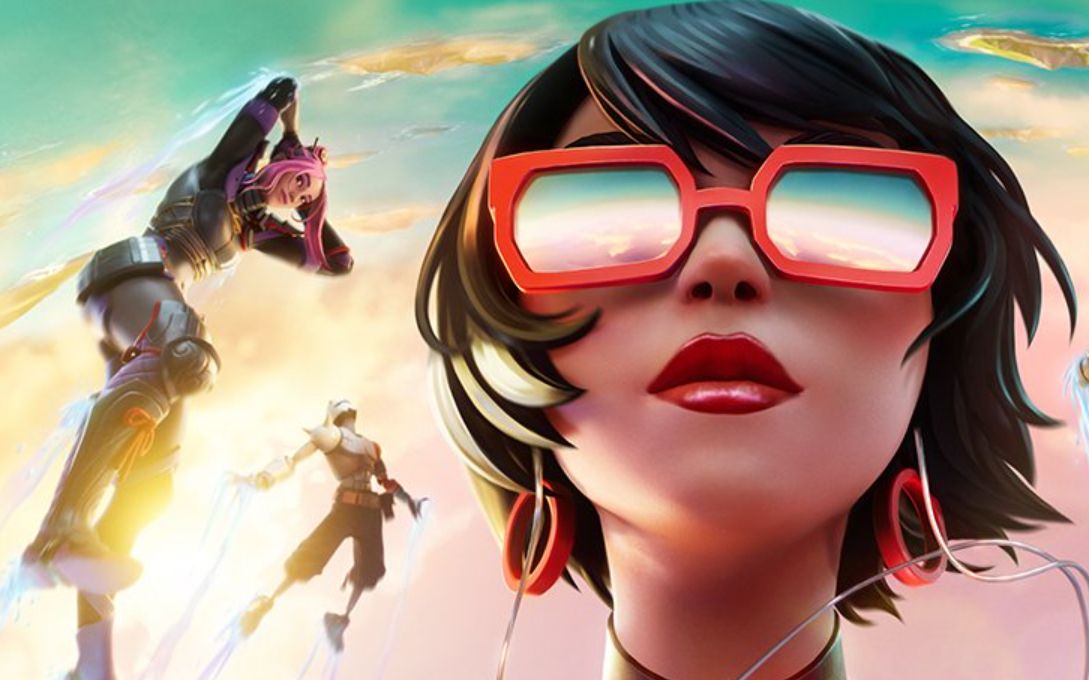 Developer: Epic Games
Publisher: Epic Games
Platform(s): PC, PS4, PS5, Xbox One, Xbox Series & S, Switch, Mobile
If you love Apex Legends, the chances are that you will enjoy other kinds of battle royale too, and right now, there's no battle royale bigger than Fortnite. The free-to-play juggernaut has been sitting on top of the multiplayer gaming genre for years now, and even if you're an Apex Legends devout fan, there's plenty of reasons why you should give Fortnite a try, not including the fact that Epic lifted pinging and respawning from Apex, among other things.
As a game, Fortnite is probably in the fastest stage of play it's ever been, with features like sliding adding new depth to gunfights. The building is still intact for players who like that side of things, but players who'd prefer a more grounded fragging experience will have more fun with the Zero Build mode, which puts Fortnite more in line with other battle royale games. Look past the squeaky kids and tonnes of collaborations, and Fortnite can be a lot of fun.
3. Naraka: Bladepoint
Developer: 24 Entertainment
Publisher: NetEase
Platform(s): PC, Xbox One, Xbox Series X & S
In terms of gameplay style, Naraka: Bladepoint is probably the furthest away from Apex Legends of any game on this list, and many of you are likely wondering how a third person multiplayer brawler could possibly be considered similar to Apex Legends, a first person shooter. However, Naraka borrows a lot of elements from its core design and structure to make it a melee-focused equivalent of Apex.
A battle royale in its formula, Naraka sees 60 players dropping into a map to beat the snot out of each other, looting armour and weapons as they go. The similarities come with the characters, who each have their own unique abilities that can change gameplay, along with the fact that Naraka's main gameplay mode is trios. You can even edit each character's banner and intro like it's an Apex Legends loading screen. As games like Apex Legends go, Naraka: Bladepoint is more alike than you'd think.
4. Rogue Company
Developer: First Watch Games
Publisher: Hi-Rez Studios
Platform(s): PC, PS4, PS5, Xbox One, Xbox Series & S, Switch
Hi-Rez Studios have their fingers in a lot of pies when it comes to the multiplayer gaming scene, but their most recent game, Rogue Company, is definitely worthy of mention. Like all Hi-Rez Studios releases, Rogue Company is free-to-play, and if you're looking for a third person shooter that blends speed and tactics, this is the game for you.
Rogue Company is a 4v4 tactical shooter that sees players dropping into a map every round with the goal of planting/defending against a bomb, or just wiping out the other team. Players can pick from a varied roster of characters, each with their own weapons and abilities that can be purchased and upgraded between rounds. If you want fast-paced, rewarding gameplay, you can't go wrong with Rogue Company.
5. Team Fortress 2
Developer: Valve
Publisher: Valve
Platform(s): PC, PS3, Xbox 360
The hero shooter that started it all, a lot of modern shooters take their cues from Team Fortress 2, Valve's incredible multiplayer FPS. While it might not be as popular as it once was, it's still an incredibly compelling game that's worthy of your attention. Hell, it still gets more active players on PC these days than some modern shooters, making it much easier to recommend in that regard. At least you'll always have people to play with.
Team Fortress 2 tells the ultimate story of the red team versus the blue team across a range of maps and modes. Each team gets to pick from a roster of nine characters, each with their own weapons and abilities. There's a lot to dig into with Team Fortress 2, especially when it comes to the inventory system and so on, but if you're looking for some quick and easy fun, TF2 is a great shout.
6. Paladins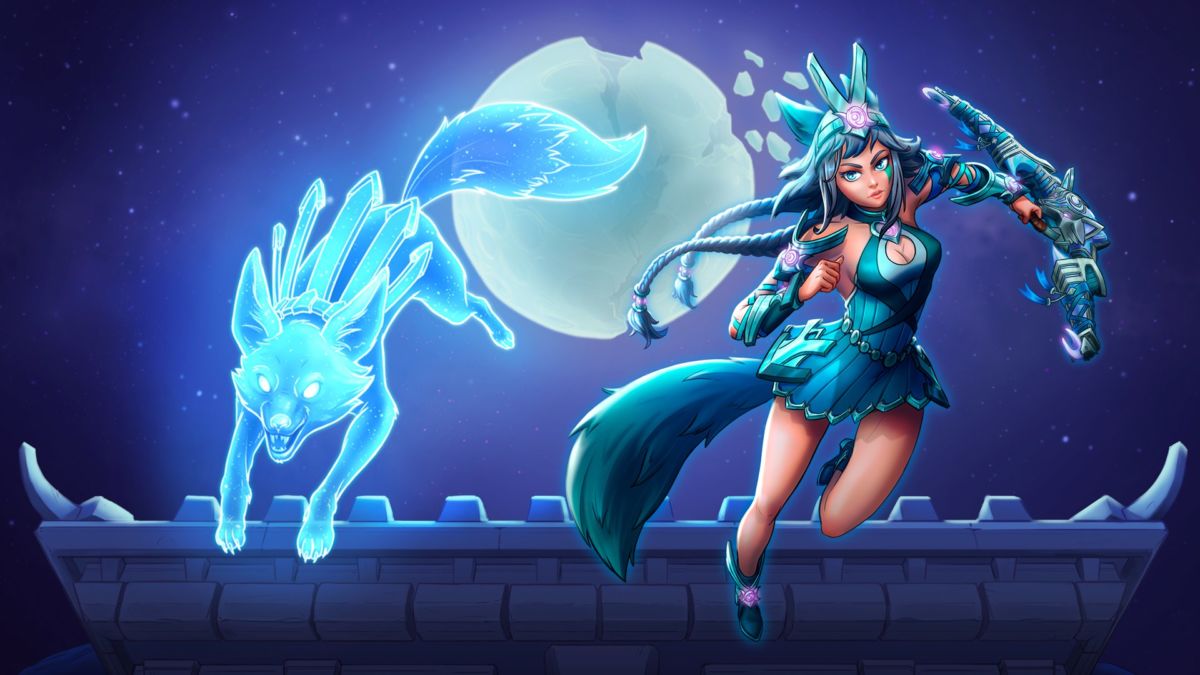 Developer: Evil Mojo Games
Publisher: Hi-Rez Studios
Platform(s): PC, PS4, PS5, Xbox One, Xbox Series & S, Nintendo Switch
Another Hi-Rez Studios release, Paladins takes more of a cue from the classic hero shooters, with a unique roster of characters, maps that involve controlling objectives and pushing payloads, and addictive gameplay that'll keep you coming back for more. Because it's free-to-play, you'll even have an easier time convincing your friends to squad up with you too.
Set in a world that's equal parts magic and technology, Paladins boasts a roster of unique characters, each with their own weapons, abilities and ultimates. Before the start of each match, you'll select from a series of cards and boosters, which can alter your abilities in key ways. It's somewhat similar to a MOBA in that respect, and it's that additional feature that gives Paladins the depth over its peers.
7. PUBG: Battlegrounds
Developer: PUBG Studios
Publisher: Krafton
Platform(s): PC, PS4, PS5, Xbox One, Xbox Series & S, Mobile
Before Fortnite came along and stole the battle royale thunder, specifically by launching on console first, PUBG: Battlegrounds was the undisputed ruler of all battle royales. The Korean multiplayer sensation, PUBG has lost some of its momentum in the years since launch, particularly after rebranding as PUBG: Battlegrounds. The BG already stands for Battlegrounds, surely? It's like saying "FPS shooters".
Regardless, since becoming a free-to-play release instead of a paid game, PUBG has clawed some of its clout back while maintaining its place as one of the most enjoyable battle royales out there. With multiple maps, plenty of gear to find during a match and tough yet rewarding gameplay, PUBG: Battlegrounds is a great game to play. Now, if only you could slide down hills like it was Apex Legends.
8. Splitgate
Developer: 1047 Games
Publisher: 1047 Games
Platform(s): PC, PS4, PS5, Xbox One, Xbox Series & S
Splitgate might not share the movement abilities of Apex Legends, but one thing it does share is fast-paced combat with satisfying gunplay. It might not be a battle royale either, but if you prefer your multiplayer shooter experiences to be a bit more traditional, you can't go wrong with Splitgate, especially considering the fact that the game is just Halo but with portals. That's a winning formula already.
Splitgate features weapons and movement gameplay similar to the likes of Halo: Reach (there's a DMR and jetpack, it's basically the same), only with the added benefit of being able to create portals from a wrist attachment. These two way portals can be used by friend and foe alike, allowing Splitgate players to create some ridiculous angles for kills, or absurd escape routes when playing objective game types.
9. Valorant
Developer: Riot Games
Publisher: Riot Games
Platform(s): PC
Perhaps the biggest hero shooter at the moment, Valorant takes the hero shooter approach and applies it to the tactical FPS gameplay made famous by Counter Strike. While CS:GO might be a purer experience for a lot of players, Valorant's use of characters and abilities will definitely remind players of Apex Legends. Just make sure you can click heads well, otherwise your time playing Valorant will be rough.
Valorant is a 5v5 shooter that sees teams attacking and defending key objectives. Each round, players earn cash in game that can be used at the start of the next round to buy new weapons, while each specific character has their own unique abilities that can give them the edge during gameplay. Sure, you'll probably be spending half the time looking at big smoke screens that obscure your vision, but once you start feeling the game's rhythm and nuances, it's utterly wonderful.
10. Squad
Developer: Offworld Industries
Publisher: Offworld Industries
Platform(s): PC
Not every game needs to be a battle royale or a hero shooter to be remenscient of Apex Legends. Sometimes, you just need a massive map and a lot of players, and you can find yourself in a game that's just as enjoyable and deep. Squad is that game, so if you're looking for fights on an epic scale that reward communication above all else, Squad is going to become your new favourite shooter.
Squad is a 50v50 tactical shooter that puts players in squads of up to nine players. Each squad can construct their own bases and fortifications that'll help them in the battle against the other team, but the real kicker is the level of communication players have with Squad's VoIP system. Squad leaders can communicate with their soldiers, along with other squad leaders, allowing for the entire 50 person team to mobilise effectively.
READ MORE:  10 Games Like Stray You Should Play
Some of the coverage you find on Cultured Vultures contains affiliate links, which provide us with small commissions based on purchases made from visiting our site. We cover gaming news, movie reviews, wrestling and much more.