Every September, EA Sports brings out a new version of the world's most-played football game. With licensing from FIFA themselves, the game series has been as realistic as virtual football gets. Notwithstanding competition from eFootball and Football Manager (although the latter is a different way of experiencing the sport digitally), EA's FIFA franchise has comfortably dominated that gaming sector.
FIFA 23 provides a relatively different experience. Its new World Cup content, released on November 9th, comes at a strange time. There has never been a winter football World Cup, and preparing for this adaptation must have been comparatively stressful for EA Sports. However, this is to be the last FIFA – at least as we know it. The World Cup content looks like a big sign-off from one of gaming's foremost partnerships.
Hyperbolic though it may seem, FIFA 23 is indeed the last game where EA and FIFA act as partners. EA Sports plan to name their next series EA Sports FC and will maintain relationships with hundreds of current license partners. It'll be a great loss for FIFA, and will remove that crucial degree of realism that we all love. It remains to be seen whether the end of their partnership will drastically affect FIFA games' expansive style, but it's still disappointing news. How will EA Sports FC differ from the game that we know and love?
What EA Sports Have Said
The EA website confirms that "Ultimate Team, Career Mode, Pro Clubs and VOLTA Football will all be there" for EA Sports FC.  This is clearly a franchise committed to maintaining some consistency in its future games. Of course, a press release from EA Sports would say this, but it's indisputable that partnerships with the likes of the Premier League and La Liga are promising, if basic, steps.
The continued prominence of Career Mode will be of great relief to fans who don't quite buy into the unrealistic Ultimate Team or Pro Clubs options. Volta means "return"  in Portuguese – and it's always good to see its inclusion, which harkens to the FIFA Street days of old.
Will EA Sports FC Be More of the Same?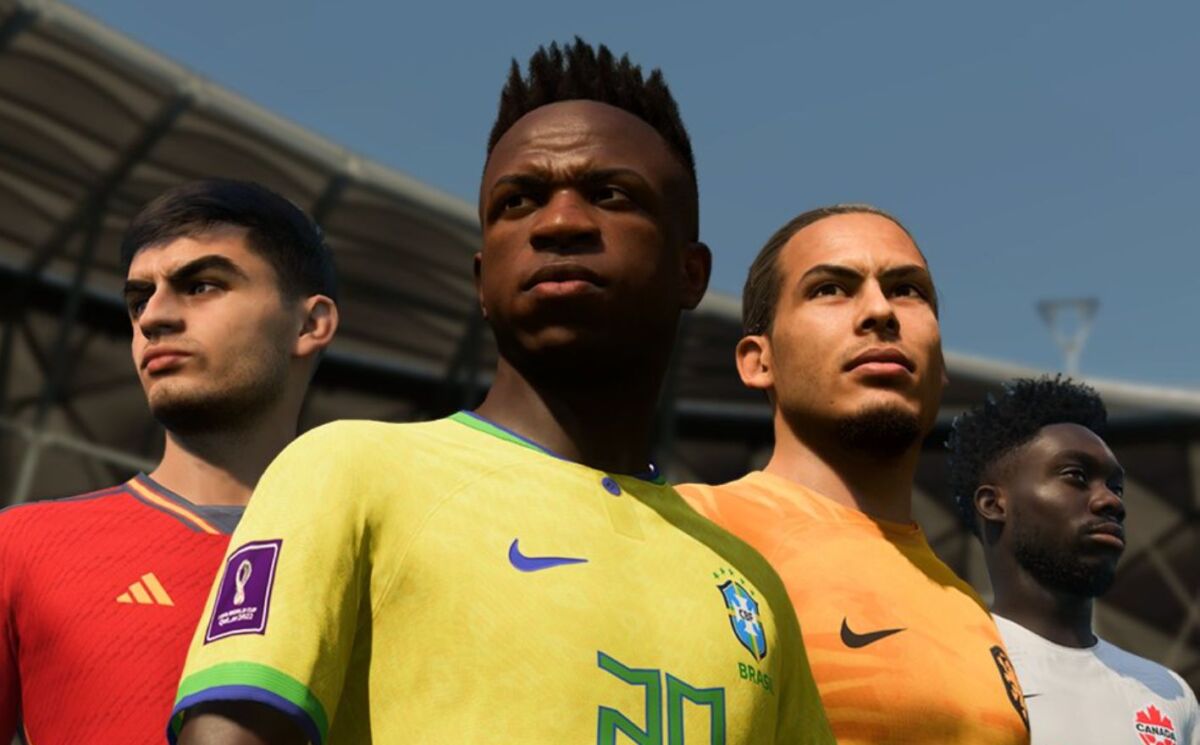 FIFA's non-involvement in EA Sports FC is obviously a big change in the gaming sector. Needless to say, with so many present partners already signed up and licensed for the new game, there's a pretty real possibility that the game will closely resemble previous FIFA editions.
The release date is confirmed for September 29th 2023 – around the same time as older FIFA titles. This is some indication of the consistency that EA will want to provide with regard to retaining fans of the game. eFootball is a free alternative that may turn many heads, going forward.
One thing that feels likely is the constant foregrounding of the online experience, with Ultimate Team and Pro Clubs specifically being prioritised at the expense of the traditional game modes. Such a change feels more generational than anything else.
Will EA Sports FC Be Free?
This is a fairly open question. The now-retired PES, known as the aforementioned eFootball, changed from a premium game to free-to-play, but it's massively doubtful that EA would take a similar route. FIFA being nothing more than an updated version of the same game is a prominent trope in the gaming community, but the way that people return to it time and time again probably means this doesn't trouble the audience much.
The introduction of subscriptions is more probable, with basic modes, or more expansive – and expensive –  gameplay options. A hypothetical possibility is that higher-priced subscriptions will enable customisation previously unseen under the FIFA banner. However, in keeping with its earlier games, it's probable that the first EA Sports FC game will be one straight transaction. It, after all, has a couple of new competitors to deal with.
EA Sports FC Rivals
EA and FIFA may now become frenemies, so to speak. The latter's president, Gianni Infantino, announced that FIFA 24 is still happening – at least in some shape or form. It will be the "best one available for gamers and football fans," according to Infantino, owing to the prominence of the global FIFA brand. What is bizarre, however, is that it has been confirmed that FIFA will be working with several gaming partners, but not EA. Basically, there could be a fair few football video games in 2024.
The exclusivity deal has been killed off in favour of a more open approach. It's hard to see this breakdown as a positive thing because while more games are always welcome, the last thing fans want is a football gaming market that resembles the App Store in the early 2010s.
The Lowdown
It's hard to let go of the consistently decent content that EA Sports and FIFA have provided, and harder still to imagine that the latter organisation will win the battle for football gaming dominance, considering that EA are maintaining so many partnerships. It'll be a big waiting game until next September, when the normality of an EA Sports FIFA game coming out is no longer. In some way, EA Sports, regardless of their stature in global gaming, must prove themselves once again.
FIFA 23 is available on PC, PS4, PS5, Xbox One, Xbox Series X & S, and Switch.
READ NEXT: FIFA 23 Wonderkids: Best & Cheapest Young Players
Some of the coverage you find on Cultured Vultures contains affiliate links, which provide us with small commissions based on purchases made from visiting our site. We cover gaming news, movie reviews, wrestling and much more.