You've finally defeated Morgott in Elden Ring, but with the Erdtree being closed, how should you proceed? Well, Melina may have given you a tiny hint at the Site of Grace after the fight, but we're here to lay it all out for you so you can claim the title of Elden Lord as soon as possible.
Note: You'll need the Rold Medallion given to you by Melina if you wish to proceed and get to the next area, Mountaintops of the Giants.
After defeating Morgott and speaking with Melina, fast travel to the Avenue Balcony. From the Avenue Balcony head up the stairs onto the main road where the Erdtree Avatar and knights spawned. You want to follow the road northeast until you come across a couple of giant doors. Push open the doors and proceed into the next area. Here there will be a number of misbegotten and a Leonine knockoff. You need to climb to the top of the stairs and pull the lever for the giant elevator.
At the top of the elevator, there will be a few guards before a gate.
This gate should have been blocked by a veil created by Morgott, but now that he's gone, you are free to pass. Walk straight along the bridge until you come to another tower with another elevator. Ride the elevator down, walk outside, and touch the grace for the Forbidden Lands.
From the Forbidden Lands Site of Grace, head northeast. While it is foggy, there's little chance of getting lost here as it just leads straight toward the next lift. A gargoyle boss called Black Blade Kindred will drop down to fight you but you're only ten feet from a Site of Grace so keep charging in and touch grace.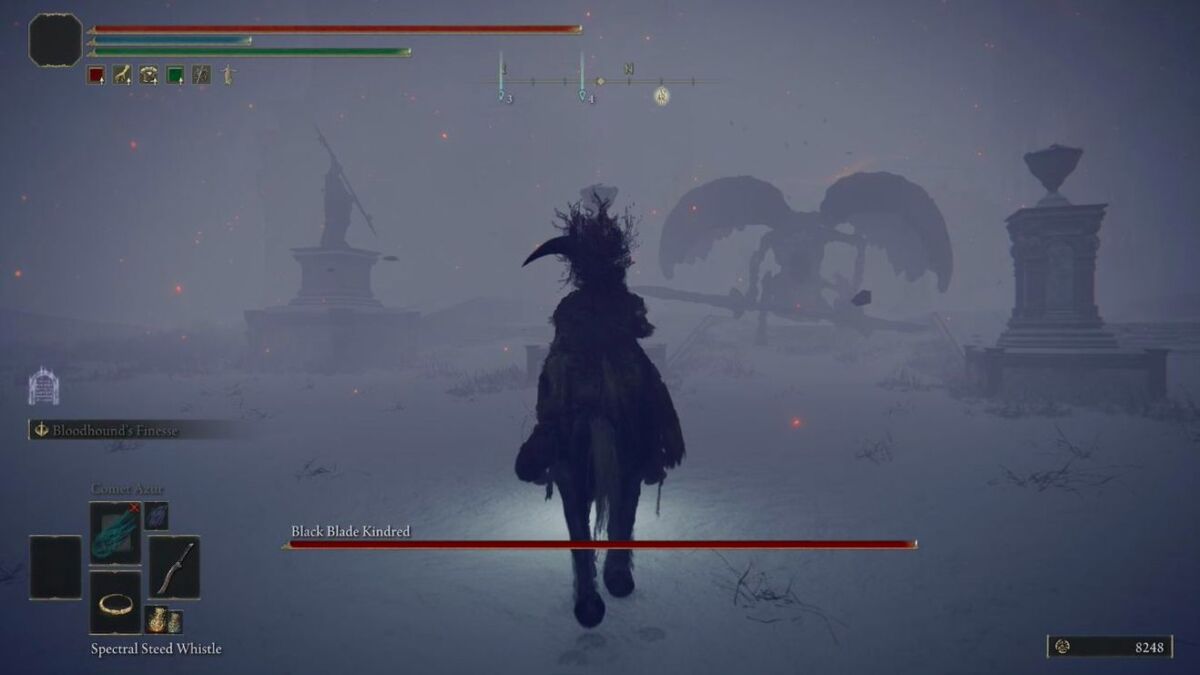 You can go back and take out Black Blade Kindred if you'd like or simply proceed up the elevator using the Rold Medallion.
The Grand Lift of Rold will take you to the Mountaintops of the Giants. The map fragment for the Mountaintops of the Giants can be found at the base of the monument along the path after the lift.
There's a lot to explore and do here, but you'll want to find your way to the Forge of Giants and talk to Melina at the Site of Grace for the next chapter of the story.
Elden Ring is available on PC, PS5, PS4, Xbox Series X & S, and Xbox One.
READ NEXT: Elden Ring: Where To Go After Defeating Rennala
Some of the coverage you find on Cultured Vultures contains affiliate links, which provide us with small commissions based on purchases made from visiting our site. We cover gaming news, movie reviews, wrestling and much more.