Chris Jericho has been wrestling professionally for three decades now, which is a bafflingly long time. He is inarguably one of the greatest professional wrestlers of all time, and he has earned this status not just because of his tenure, but due in large part to his ability to reinvent himself with new gimmicks.
Jericho has always kept his character fresh and has never felt like one of the old timers relying on their past popularity, and continued positive response from the fans wherever he goes echoes this (they've certainly never chanted "please retire" at him – sorry, Big Show).
Jericho's creative mind has been the key to his longevity, and his constant evolution has led to many different looks and attitudes, all while retaining the rock-star charisma that built his popularity in the first place. Let's look at five of the best Chris Jericho gimmicks throughout the years.
5. The Painmaker / Le Champion
Jericho made sporadic appearances for WWE and only occasionally engaged in full-blown feuds for most of the 2010s before leaving in 2017 for a run in New Japan Pro Wrestling. He and Kenny Omega put on a fantastic match, but what was most notable from the following years Jericho spent in NJPW were his new look and attitude.
He declared himself the 'Alpha' to combat Omega, adopting a new vicious heel personality in the process and bloodying Omega during his first in-person appearance. We saw a sense of self-assuredness from Jericho during this time as he fully embraced the fact that he was, at this point in his career, already considered one of the greatest of all time.
As opposed to his earlier 'best in the world at everything I do' shtick that was more so meant to portray him as a deluded heel, the arrogance Jericho expressed due to his stardom during this stint was detestable because it was well founded. This would heavily influence his later 'Le Champion' persona, with Jericho's cockiness turned up to max when TV ratings he could brag about would be involved.
4. WCW Jericho
It's fair to say that WCW's cruiserweight division often wasn't spotlighted, especially not during the peak popularity of the company. Despite putting the "Wrestling" firmly into "World Championship Wrestling", the cruiserweights often weren't given many opportunities. Nevertheless, Chris Jericho stood out.
Jericho would show off his fantastic comedy chops as a self-absorbed rock-star and was allowed to do some of the best comedic work of his career. 'The man of one thousand and four holds', his misadventures with Ralphus, the conspiracy victim, getting lost on his way to the ring, 'introducing' the cruiserweights in a battle royal – Jericho was genuinely hilarious, quick witted and charismatic. No wonder there were so many wanna-bees.
3. The List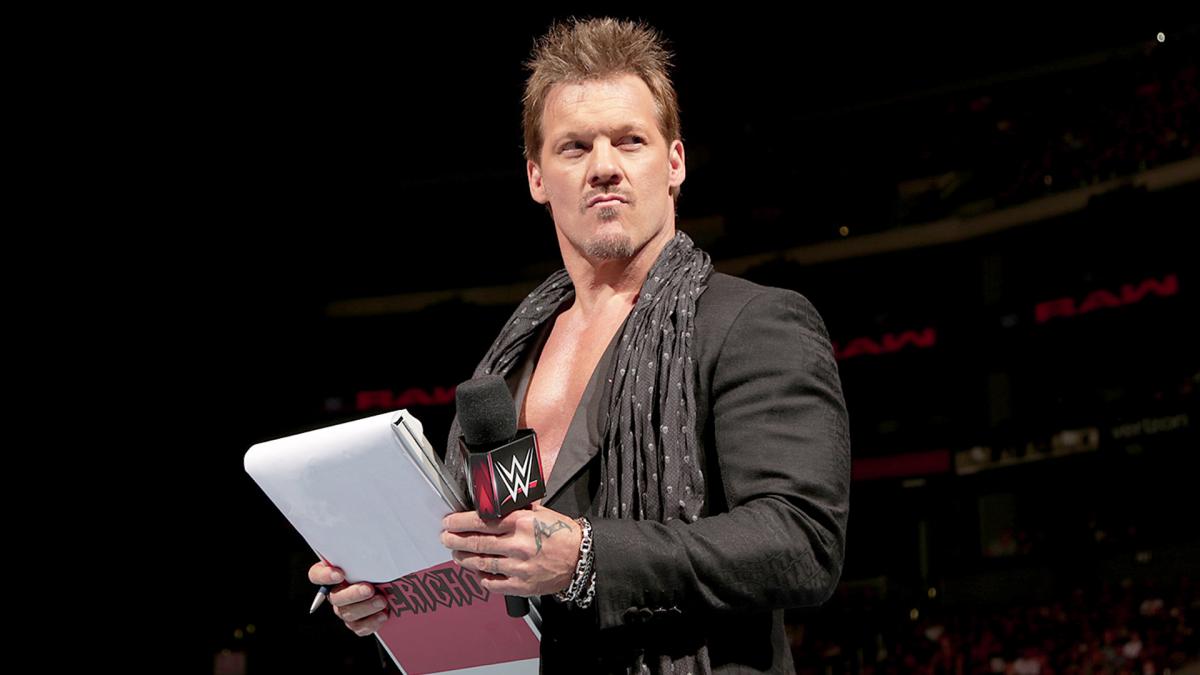 Now we come to what will surely be remembered as the most entertaining run of Jericho's WWE career, simply because he was able to make everyone watching laugh and eventually cry; whether they were familiar fans or belonged to the new generation of Jerichoholics.
Jericho was obviously given the go-ahead to do whatever he wanted and go all in on his creativity, and so he produced The Gift of Jericho in a feud with Ambrose (over a jacket), his partnership with his "best friend" Kevin Owens, and the List of Jericho.
The pure amount of content Jericho came out with during this period is unparalleled: several new catchphrases ("you better watch it" and "you just made the list"), the scarf gimmick that he would later mock MJF for coincidentally emulating, the backstage interviews with 'Todd' Phillips, and the infamously tragic Festival of Friendship. It was genuinely heart-breaking to see Owens turn on his unsuspecting friend like he did, and it instantly made Jericho the most likeable babyface in the company.
Drink it in, maaan.
2. Y2J
You may have forgotten this factoid because Jericho sparsely mentioned it during his time in the company, but he was in fact the first ever Undisputed WWF Champion, and he beat The Rock and Steve Austin in the same night to achieve this.
Jericho's first run with the company was incredibly entertaining and it was kicked off with what is still the greatest WWE debut of all time. As the millennium countdown clock hit zero, Jericho made his presence known by interrupting The Rock with the best WWE theme music ever and declaring that "RAW is Jericho".
He carried over his rock-star attitude but dropped the self-deprecating comedy in favour of firing scathing insults towards his opponents. He had a new edge and soon went on to capture intercontinental gold before ruling the company as the Undisputed Dhamp.
1. "The Best In The World At What I Do"
Funny Jericho is good, serious Jericho is better. In the late 2000s during his fantastic feud with Shawn Michaels, Jericho abandoned his long-haired, garishly dressed roots and emerged as a suit-wearing, extended vocabulary spurting, woman-hitting sociopath. He would calmly explain why the fans were hypocrites and parasites and why he was the greatest at what he does.
He attacked legends, repeatedly took Rey Mysterio's mask just like – as he pitched to Vince McMahon – "a bully would do", and even his run as Unified WWE Tag Team Champions with Big Show as Jeri-Show was better than you remember.
He was just such an unlikeable person, even occasionally turning his venom towards fellow heels, such as when he verbally destroyed Legacy for mocking him or when he (like most of the fans) had had enough of the anonymous RAW general manager storyline and unleashed on Michael Cole with "of course you have an email you idiot, just read it".
Chris Jericho is a staple of the wrestling industry, and despite having been wrestling for longer than I've been alive, it seems he's not done yet. While he has of course slowed down as he approaches fifty, Jericho clearly has a lot of creativity and even a classic match or two to offer AEW. And that's a fact, junior.
READ NEXT: 10 Best Perennial Mid-Card Champions Of All Time
Some of the coverage you find on Cultured Vultures contains affiliate links, which provide us with small commissions based on purchases made from visiting our site. We cover gaming news, movie reviews, wrestling and much more.