If you're a regular guy who wants more of a story-driven guy movie about real people with camaraderie that doesn't go over your head and has adequate action, and you find the Fall slate in theaters lacking so far in that department, then a little ensemble flick called Only the Brave might be the one for you.
The film chronicles the true story of Arizona's Granite Mountain Hotshots – a crack team of first responders with an ethos that's one part frat, one part boot camp – from their certification as an elite team to their fateful battle with the Yarnell Wildfire of 2013, the greatest loss of firefighters since the September 11th attacks.
And they get to everything in between. While it is tough at times to peg down a main character, the story centers around Josh Brolin as fire chief Eric "Supe" Marsh and his relationships with his wife (Jennifer Connelly), troubled new recruit Brendan "Donut" McDonough (Miles Teller), and to a lesser extent his close confidant Duane, played by Jeff Bridges.
Each of these interactions is given due time to develop since most of the running time is spent following these characters around in the everyday than in the thick of disaster. While credit can be given to the script for focusing on relatable human stories, some scenes could have been trimmed off. Exchanges between Brolin and Jennifer Connelly that go deeper into the marital life of Marsh and his wife are thrown in and cut away from like an afterthought. Tension between them shows shades of complexity in their characters, so they are realistic and lived-in, but it slows things down.
The subplot involving Marsh and McDonough feels more natural. McDonough wants to man up, quit drugs, and work to support his baby girl and the girl's mother. As the new recruit, he at first looks like the last guy to make the cut but he perseveres. When he becomes more concerned about being around for his family and asks for a desk job, Supe scolds him for throwing away an opportunity only he believed Brendan was capable of. It's the classic bond where the mentor sees himself in his young protege, which works as effectively here as anywhere else.
Miles Teller returned to indie dramas after the debacle that was Fant4stic. Only the Brave is his third picture based on true events after War Dogs and Bleed For This. He does very well here, proving Whiplash was no fluke and that he can embody other roles. Teller, providing a catalyst for the climax's emotional weight, may yet slough off the stench of FF and end the stigma he only plays himself. He really has presence as a lead actor and is growing into that.
Only the Brave is directed by Joseph Kosinski, who is known for Tron Legacy and Oblivion, which were heavy on CGI set pieces and sci-fi themes. Kosinski, out of his element, makes the most of things. Brave brings a greater realism to Kosinski's corpus, relegating his signature effects to sequences with monstrous and fearsome fires. The most noteworthy animation is a completely engulfed bear that haunts Marsh's dreams as a spectral harbinger and representative of his failures – much like the titular canine in 1998's Black Dog (starring Patrick Swayze). Said bear is fake-looking yet striking.
The film bides its time and takes awhile to get going, but it reaches a resolution that is a sheer tearjerker. That heroism comes with sacrifice is on total display, a moral which would be pat and banal if the story was not based on facts. The same can be said for grief-stricken reactions by the widows of the firemen after the tragedy. In any other movie they would come across as maudlin.
That the cast is stacked to the gills with players who have starred in Marvel movies is hard to miss. But, don't worry: the idea Thanos banters with Obadiah Stane and harangues Gambit and Reed Richards won't stick around. Events depicted in Only the Brave are easy to get invested in. Laughs will be directed at witty dialogue and scenarios and not, "Hey, look, Iron Monger is back, looking for an Infinity Stone! Where are The Avengers?"
While there are other equally interesting fact-based movies and ones about firefighters (Backdraft, World Trade Center) this one is still a fine change of pace from all the horror films and thrillers dominating theaters presently.
Some of the coverage you find on Cultured Vultures contains affiliate links, which provide us with small commissions based on purchases made from visiting our site. We cover gaming news, movie reviews, wrestling and much more.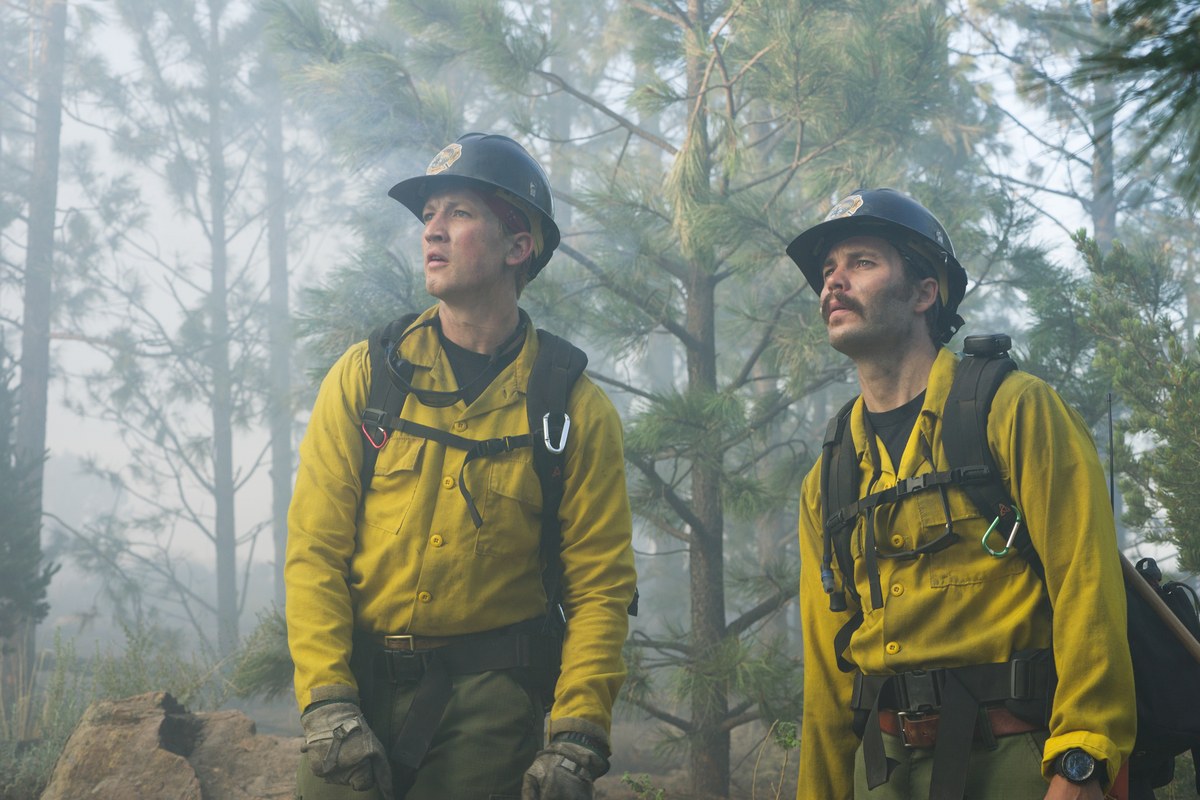 Verdict
Only the Brave is a moving story about real-life heroes that will inspire, especially if you have firemen or first responders (any servicemen or women, really) in your family.