We're approaching the halfway point for 2021, which means that we're slap bang in the middle of one of the busiest periods in the gaming industry for new games. June is often the start of conventions like E3 and so on, meaning we're about to be inundated with news regarding future releases and plans for the franchises we know and love. Still, that doesn't mean we can forget about the biggest new games of June 2021, so here's everything you need to keep an eye on.
Necromunda: Hired Gun | June 1st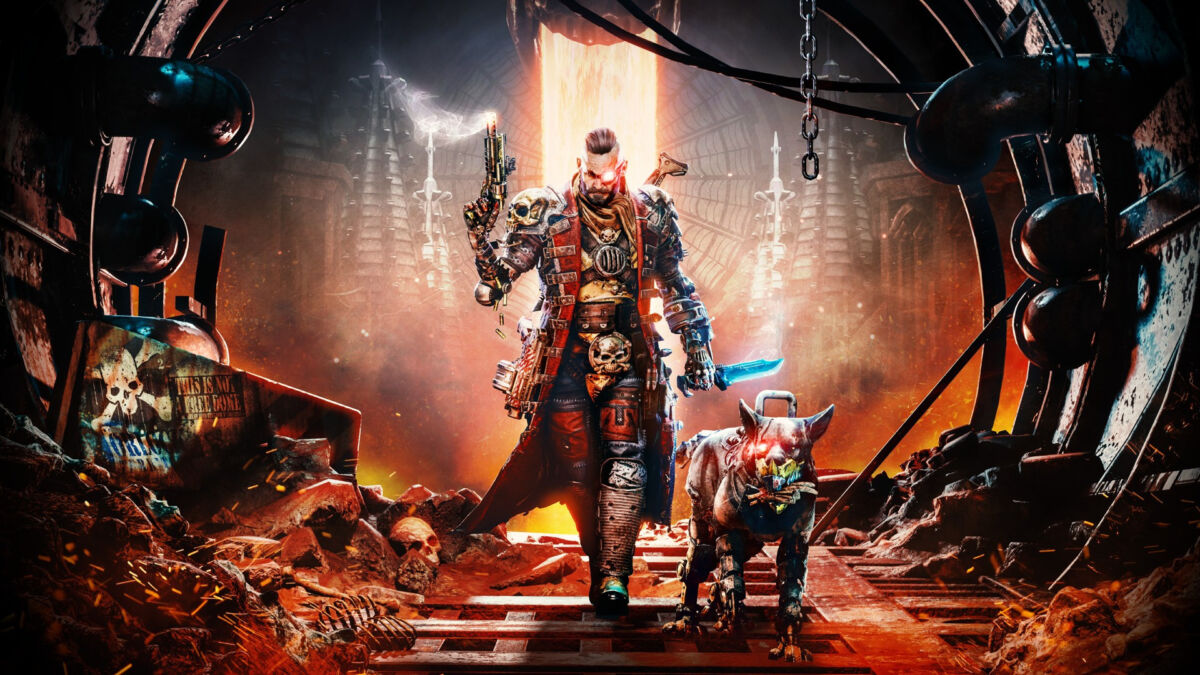 Developer: Streum On Studio
Publisher: Focus Home Interactive
Platform(s): PC, PS4, PS5, Xbox One, Xbox Series X | S
A fast-paced shooter like DOOM but set in the universe of Warhammer 40K sounds like a match-made in heaven, and that's the exact premise of Necromunda: Hired Gun. You control a hunter who resides in the hive city of Necromunda, who takes on a series of jobs, shoots plenty of bad guys and looks good doing it.
In Hired Gun, you get to become the ultimate bounty hunter, augmenting yourself with a series of upgrades that allow you to perform inhuman feats. You've even got a loyal dog companion, the cyber-mastiff, who'll follow you around, take out just as many bad guys and has their own upgrade tree to boot. It's Warhammer 40K meets DOOM but with a good dog, so it's like 20 times better.
Sorry, I don't make the rules.
Chivalry 2 | June 8th
Developer: Torn Banner Studios
Publisher: Tripwire Interactive
Platform(s): PC, PS4, PS5, Xbox One, Xbox Series X | S
Multiplayer games and massive weapons go together like mac and cheese, or EA and microtransactions. Chivalry 2 understands this, as it's perhaps the most ambitious medieval multiplayer game going, bringing together up to 64 players to duke it out in some old world battlegrounds to determine who's the best at swinging a sword around.
Building on the foundations laid by the cult hit first game, Chivalry 2 features cross-play, which means it doesn't matter if you belong to the "kingdoms" of PlayStation, Xbox and PC, you'll be able to decide who reigns supreme and who's just a court jester. Or, you can just run around with a massive rock and throw it at people. Your choice.
Final Fantasy VII Remake Intergrade | June 10th
Developer: Square Enix
Publisher: Square Enix
Platform(s): PS5
A re-release of a remake sure seems like an odd addition to a "biggest new games" list, but Final Fantasy VII Remake isn't just any old remake, and Intergrade isn't your standard re-release. Released last year, Final Fantasy VII Remake took Cloud's iconic journey and retold the first steps of the original game, throwing in some original and novel twists along the way.
Intergrade takes that game and adds a plethora of new content and features into the mix, such as improved visuals and lighting along with a photo mode. Intergrade also introduces Episode INTERMission, a side story where you play as the ninja Yuffie as she undertakes her own dangerous objectives.
Ninja Gaiden Master Collection | June 10th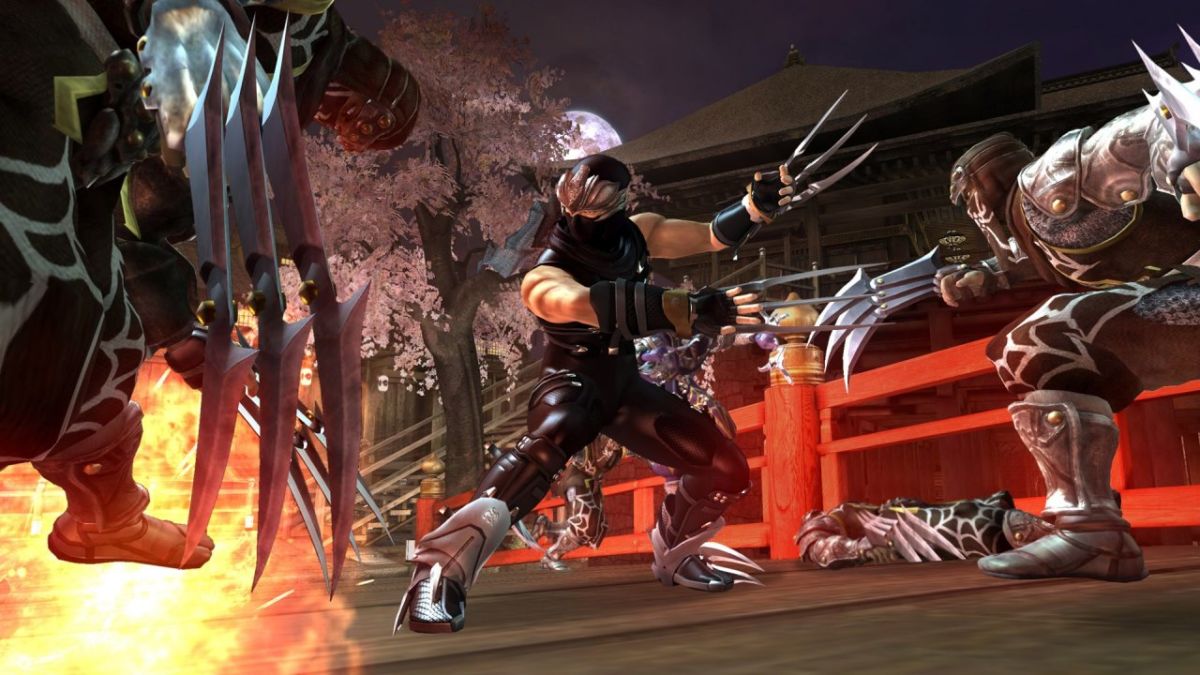 Developer: Team Ninja
Publisher: Koei Tecmo
Platform(s): PC, PS4, Xbox One, Switch (PS5 & Xbox Series X | S via backwards compatibility)
Speaking of ninjas, there's no ninja in gaming better than Ryu Hayabusa. Except maybe Strider, but that's for Death Battle to decide, not me. Anyway, far from just being one of the few dudes you can actually play as in Dead or Alive, Ryu Hayabusa is the star of the Ninja Gaiden series, which is being brought back in a big way as the Ninja Gaiden Master Collection.
The Master Collection compiles Ninja Gaiden Sigma, Ninja Gaiden 2 Sigma and Ninja Gaiden 3: Razor's Edge, three outstanding character action games that are brutally difficult. If you're looking for an outstanding challenge, the Ninja Gaiden series will ensure your needs are met, and all for about £30 too. That's £10 each for three games that might just make you cry. That's a bargain if you ask me.
Guilty Gear Strive | June 11th
Developer: Arc System Works
Publisher: Bandai Namco
Platform(s): PC, PS4, PS5
Arc System Works are pretty much the kings of the fighting game genre, putting out consistently excellent fighting games on a semi-regular basis. Capcom, SNK and NetherRealm are doing great work too, sure, but it seems like Arc Sys has a new game every year, and they're always excellent. Guilty Gear Strive looks to be no exception.
Strive, which seems to be doing the same thing for fighting games as what rock and metal do for music, features 15 characters, some iconic GG favourites and some newcomers to boot, fighting it out in a 2D fighting game that treasures both style and substance. A genuinely brilliant fighting game to play, it just helps that Strive looks fantastic too.
Ratchet & Clank: Rift Apart | June 11th
Developer: Insomniac Games
Publisher: Sony Interactive Entertainment
Platform(s): PS5
The Ratchet & Clank series has been a huge part of the PlayStation's roster of games for the past two decades, and Rift Apart certainly looks to be the standout exclusive for the PS5. After a bit of a rocky launch for the console, a blockbuster title like Rift Apart is exactly what the PS5 needs to showcase its raw power.
Continuing the bombastic third-person action that the series is known for, Rift Apart will see the titular duo attempting to stop a full dimensional collapse that naturally threatens all known life in the universe. They'll also team up with Rivet, a female lombax that'll certainly excite certain corners of the internet.
You know who you are and fair play to you.
Dungeons & Dragons: Dark Alliance | June 22nd
Developer: Tuque Games
Publisher: Tuque Games, Wizards of the Coast
Platform(s): PC, PS4, PS5, Xbox One, Xbox Series X | S
D&D as a brawler is a commodity we know works, considering that Dungeons & Dragons: Shadows Over Mystara is one of the best beat 'em ups Capcom ever made. We haven't really seen that translated into the 3D brawler space though, but Dungeons & Dragons: Dark Alliance looks to provide just that.
Players control one of four iconic heroes from the D&D lore and work their way through various levels filled with 30 different enemy types, each pulled from the iconic tabletop game. With support for up to four players, and the fact that the game is launching directly into Xbox Game Pass, Dark Alliance is certainly worth checking out if you've got friends looking for a good time.
Mario Golf: Super Rush | June 25th
Developer: Camelot Software Planning
Publisher: Nintendo
Platform(s): Switch
A new golf game might not be enough to get some people out of a bed, but a new Mario Golf game is an event worth paying attention to. Mario sports games tend to be brilliantly silly affairs that capture the core of what makes the sport fun, while introducing a host of silly features and shenanigans to amplify the overall experience. Super Rush looks to be no exception.
Super Rush sees over a dozen iconic Mario characters, including your own created Miis, take to the links to see who can smack the ball into the hole in the least amount of hits. Alongside your traditional looking courses, you've also got a desert course filled with moving enemy hazards, and Bowser even has his own 18 holes outside his lava-surrounded castle. You'll be able to see them for yourself with three other players simultaneously in the Speed Golf mode, which is Mario Kart meets golf. I'm convinced.
Scarlet Nexus | June 25th
Developer: Bandai Namco
Publisher: Bandai Namco
Platform(s): PC, PS4, PS5, Xbox One, Xbox Series X | S
Bandai Namco's third person action RPGs tend to be a lot of fun, and Scarlet Nexus could join their ranks. Set in a retro future of sorts, you control various agents with psychic abilities who wander around the last surviving human city trying to defend what's left from monsters that literally rain down from the sky. Bring an umbrella. A big one.
If you're interested in Scarlet Nexus, there's a demo that's available a month before launch that should give you a big idea as to what the final game will be like. With brilliant looking anime characters, and combat that emphasises powerful abilities alongside massive weapons, Scarlet Nexus could be an underdog release in June.
READ MORE: The Best Switch Open World Games
Some of the coverage you find on Cultured Vultures contains affiliate links, which provide us with small commissions based on purchases made from visiting our site. We cover gaming news, movie reviews, wrestling and much more.