The YA SFF genre has adopted a practice of churning out trilogies or multi-book series as opposed to releasing standalone novels. Briefly skim through lists spotlighting popular YA books in the science fiction and fantasy genres, and you'll likely find the word "series" somewhere in the description. Because these SFF novels rely on extensive worldbuilding and fantastical magic or technology systems, additional storytelling is often required to expound upon the narrative. Young adult SFF series indeed have merit. Yet, when a fully realised story in the SFF genre can be told within the confines of shorter page counts, readers can rest easy knowing they won't have to wait years for cliff-hanger resolutions.
Thus enters the beloved duology. Characters embark on their hero's journey before the story reaches its cathartic denouement in only two books. Influenced by global cultures and mythology, here are just a few of the best young adult SFF duologies to entertain readers.
1. A Song of Wraiths and Ruin Duology — Roseanne A. Brown
A Psalm of Storms and Silence and A Song of Wraiths and Ruin roots themselves in West African mythology to tell a fantasy tale about a princess and a competition contestant who both need to murder one another.
After the assassination of her mother plummets the kingdom of Solstasia into chaos, Princess Karina searches for a way to bring her mother back. But to resurrect the murdered Sultana, Karina must obtain a beating heart belonging to a king. She quickly finds a way to procure a victim. By offering to marry the winner of the upcoming Solstasia competition, a king will be crowned. Malik, a victim of the war in his homeland, enters the competition with a singular vision in mind; he must win so he can kill Karina as payment to an ancient spirit who kidnapped his sister.
The A Song of Wraiths and Ruin duology represents marginalised characters and mental health beautifully. Depictions of anxiety and panic attacks, especially in Black male characters, are extremely underrepresented in literature. This duology relies on common YA tropes but adds immense depth by incorporating West African folklore and mental illness representation.
2. Mirage Duology — Somaiya Daud
Somewhere in a distant star system, a young woman sees her own face reflected at her in the eyes of a princess when she is kidnapped in the Mirage and Court of Lions duology.
At eighteen-years-old, Amani dreams of rewriting the past and living through the words found in historic poetry. She wasn't alive in a time before the Vathek empire expanded and conquered her nebula. Despite wanting to transport into a different version of reality, Amani winds up scared for her life after the regime kidnaps her. Stored inside a secret palace, Amani acts as a body double for the hated half-Vathek Princess Maram. But Amani begins keeping secrets from the vicious Princess Maram. Their faces are identical, but their personalities cast them against each other in already precarious circumstances.
Mirage achieves its goal as a young adult SFF book. The duology infuses Moroccan culture with a blend of science-fiction and fantasy that heightens its intrigue. Sapphic representation and the lovely poetry elements add modernism and innovation to the genre-defying duology. In Court of Lions, the romance element does come across as a bit rushed. Still, the second books' narrative payoff and emotional stakes largely work in its favour.
3. Rebel Seoul Duology — Axie Oh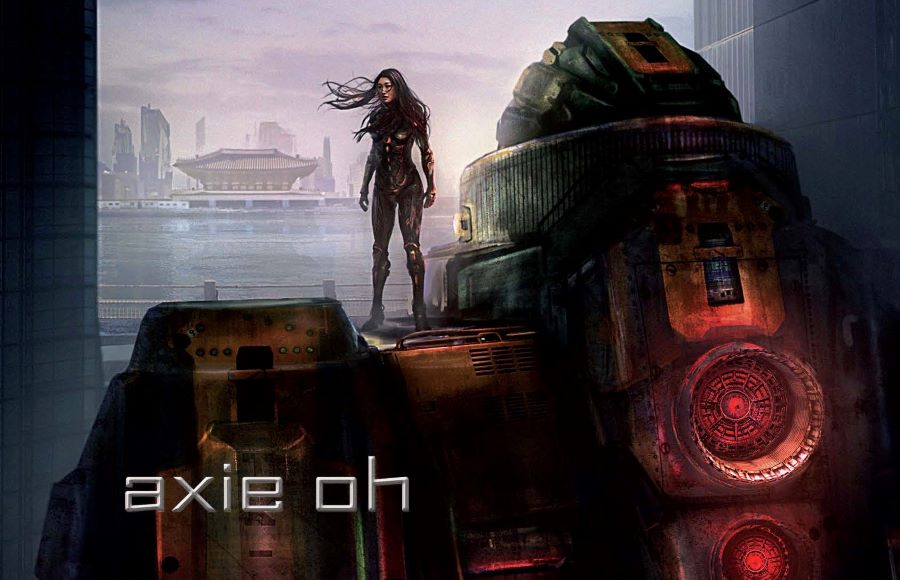 Pitched as Pacific Rim meets Korean action drama, Rebel Seoul and Rogue Heart are a sci-fi duology taking place in futuristic South Korea.
In South Korea, war is normal. Former gang member Jaewon barely scrapes by at a prestigious university in the Neo State during the day. Under the neon lights illuminating the night, he travels in and out of the ruthlessly militarised Neo Seoul's to make money before curfew hits and solidifies the Dome. A recruitment stimulation at school thrusts Jaewon and his best friend Alex – the Director's son – into the intense weapons development division inside Neo Seoul. Soon, Jaewon discovers an unethical super soldier test subject named Tera, created by the people he was supposed to trust.
Both Rebel Seoul and its companion novel, Rogue Heart, plunge readers into a fast-paced pseudo future. Technology, ethics, and K-drama-influenced romance elements receive equal attention. Even though Rogue Heart is more of a spinoff novel, characters Alex and Ama from Rebel Seoul rightfully receive a corresponding story of the same immersive calibre.
4. Six of Crows Duology — Leigh Bardugo
Fall in love with the gifted characters conning their way through the streets of Ketterdam in Leigh Bardugo's Six of Crows duology.
Solidified as one of the best young adult SFF duologies of all time, experience the high-octane action and sharpshooting dialogue in these two novels. The duology focuses solely on the six Six of Crows characters brought together by fate for a dangerous heist. Told through alternating POVs, traumatised outcasts Inej, Jasper, Wylan, Matthias, and Nina all join Kaz in a mission that could bring them riches beyond comprehension. Netflix interspersed the first installment, Six of Crows, with Bardugo's Shadow and Bone trilogy, into the recent Shadow and Bone (2021-) Netflix show.
Six of Crows and Crooked Kingdom will make you gasp in shock and clutch your chest with despair during every chapter between the two books. These books transcend the YA fantasy genre with dynamic characters and a lived-in world readers will be contemplating after turning the final page. Unreservedly, this is one of the best young adult SFF duologies written thus far.
5. Strange The Dreamer Duology — Laini Taylor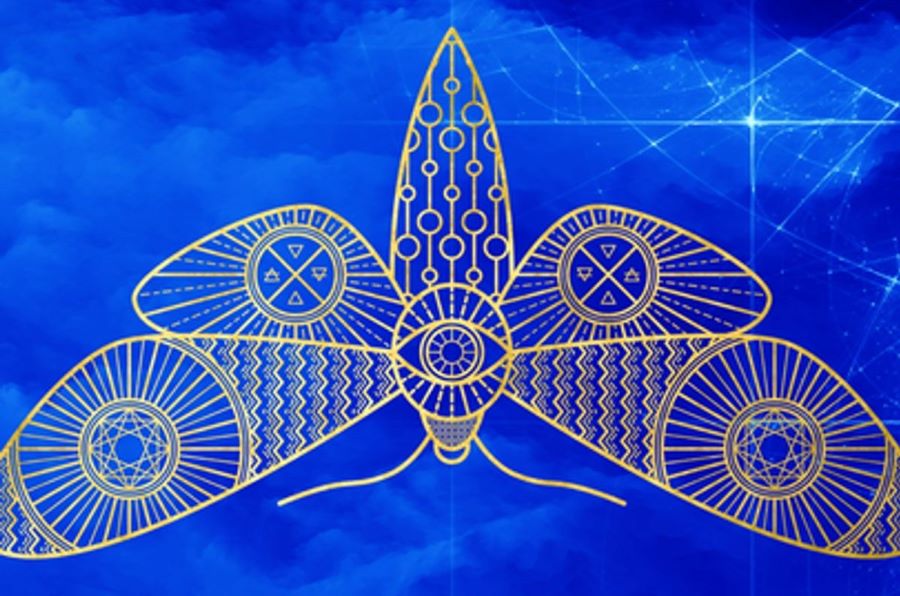 A duology where dreams splinter into reality and myth intersects with fact, Strange the Dreamer and Muse of Nightmares lures readers into a spellbinding literary sensation.
This is a story about an orphaned child who grows up surrounded by books and dreams as a junior librarian at a monastery. Lazlo Strange obsesses over finding the supposed lost city of Weep, quietly documented in the books he adores. But Lazlo is physically weak and cut off from the world beyond his daily rituals. Suddenly, Lazlo has a chance to seize an opportunity to travel across the world in search of the mythical city with a legendary hero and a formidable group of warriors. The answers about Weep and the mysterious blue-skinned goddess who begins manifesting in Lazlo's dreams may lie beyond the physical realm.
This duology stuns with lyrical prose, fragments of colour, and magic dancing throughout battle scenes and mystery. While the books do tend to drift in focus and sometimes extrapolate more than necessary, the twisting plot and reckless characters tear readers' hearts asunder. Strange the Dreamer and its sequel Muse of Nightmares are fantasy novels narratively connected in immediate succession.
6. These Violent Delights Duology — Chloe Gong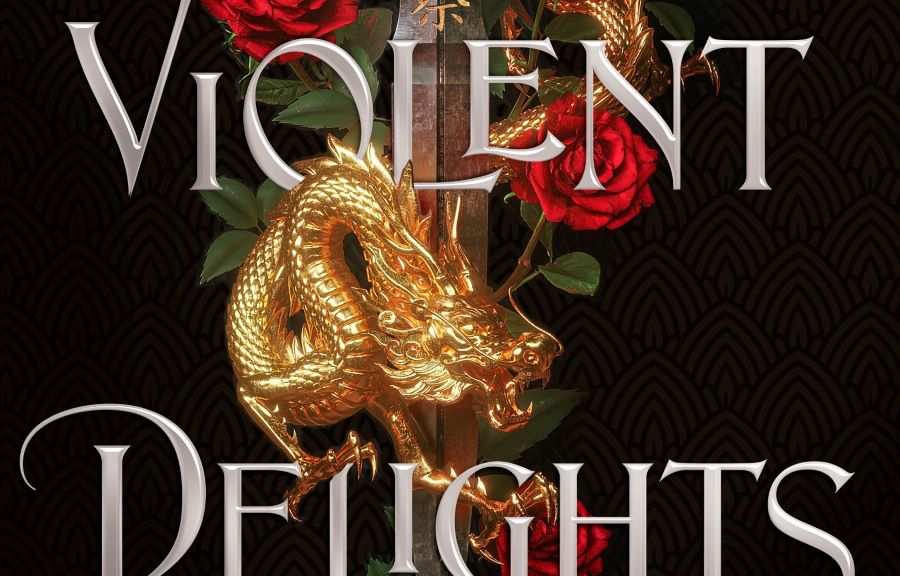 The newest duology on the list, These Violent Delights and Our Violent Ends marvellously refashions Shakespeare's Romeo and Juliet into a 1920s gangster fantasy retelling set in Shanghai.
Rival gangs and a blood feud divide the warring White Flowers and Scarlet Gang. Shanghai citizens occupy the streets with caution, knowing they could easily become casualties caught in the crossfire. Already on edge, the city finds itself wrought with terror when a ravenous monster emerges from the shadows and inflicts a brutal contagion upon its victims. Eighteen-year-old Juliette of the Scarlet Gang and Roma of the White Flowers were lovers once upon a time. Now, they are the people's only hope for survival. Juliette and Roma realise they must stand as a united force to stop the river monster and swiftly-spreading contagion, causing members from both of their gangs to rip out their own throats.
Containing betrayal, bloodlust, a fated romance, and a fearless heroine, the These Violent Delights books storm onto the YA scene with the potential to be recognised by readers as one of the best young Adult SFF duologies ever written. The duology is penned by Chloe Gong who is only in her early 20s. If these are her debut novels, we can't wait to see what other superlative works are in Gong's future as a writer.
7. Monsters of Verity Duology — Victoria Schwab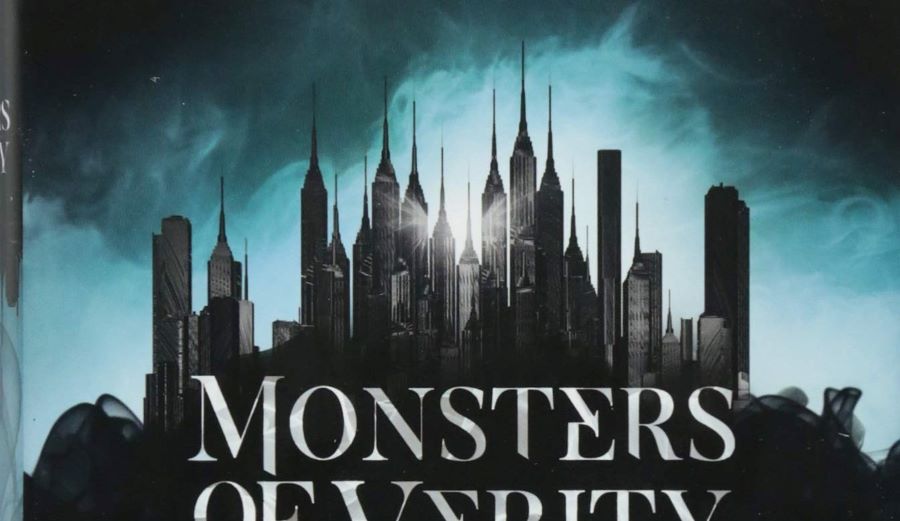 A dark urban fantasy where monsters roam freely, This Savage Song & Our Dark Duet sings with beauty in the macabre.
Monsters both good and bad manifest as a by-product of human sin. In an alternate version of the United States, violence breeds violence. Heirs to leaders on both sides of a city at war, Kate Harker and monster August Flynn fight against prejudice and their supposed enemies. They are playing roles in a war where the morals of everyone around them – and their own morals – adopt shades of grey. Their paths cross one day, putting targets on their backs amidst the battles and beasts. If Kate and August are to survive, they must rely on more than their survival instincts.
Like many Victoria Schwab books, her slow-burn pacing and eloquent writing style works for some readers and falls short for others. Yet, the Monsters of Verity duology embraces a steady pacing and YA-centric themes that should garner mass appeal to YA readers. These books portray violence viscerally to showcase revenge and wars' destructive nature. Meanwhile, one of the protagonists is a monster who can steal souls with songs, yet chooses to rebel as long as he can resist his need to feed. Morally ambiguous character dynamics and an effortless narrative pacing fabricate a strong entry into the YA SFF genre.
8. War Girls Duology — Tochi Onyebuchi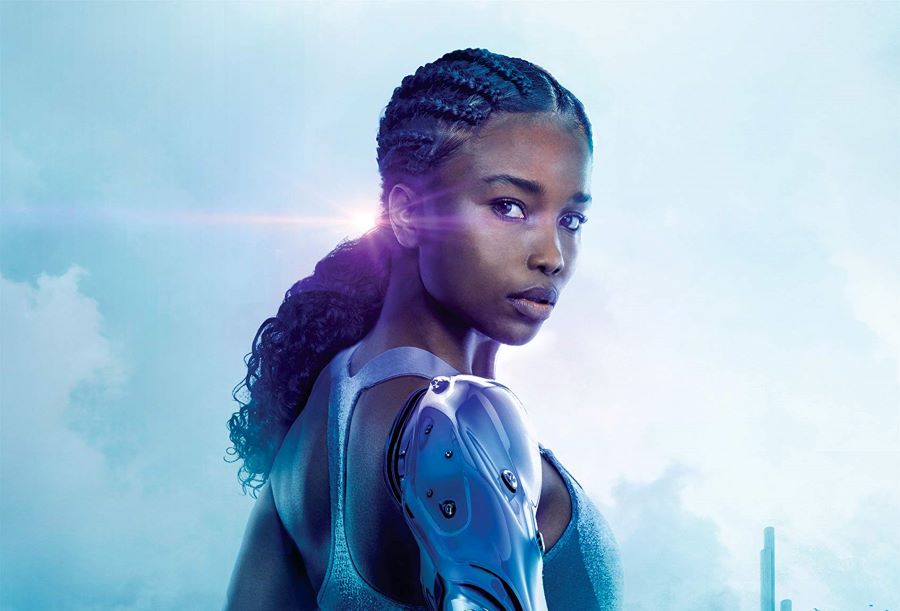 War Girls and sequel novel Rebel Sisters contain a climate-science-fiction futuristic story based on the real Nigerian Civil War.
Climate change, nuclear disasters, and war have ravaged the Earth in the year 2172. As a result, the majority of Earth is left uninhabitable. Those who have access fled to space colonies floating in the sky. Those who are left behind fight to live another day. Sisters Onyii and Ify live in the decimated remains of Nigeria. After a raid, fate plunges Onyii and Ify on opposite sides of a war. Without any way to know if her sister survived, Onyii finds herself operating lethal weaponry and facing ethical dilemmas that compromise her values. Meanwhile, Ify is resolute on reuniting with her sister by any means necessary.
Biafran history and the Nigerian Civil War may not be topics readers are aware of, but they will certainly understand how the devastating events shaped the War Girls duology after finishing the first installment. Author Tochi Onyebuchi's mother came out of the real Nigerian Civil War alive. The personal effects on Onyebuchi can be read through the intimate poignancy between the two sisters in his War Girls duology. Be warned: War Girls' heart-breaking conclusion dictates the thematic and emotional core in Rebel Sisters potently, but the first book will likely devastate readers.
READ NEXT: 12 Best Mystery Books For Teens 
Some of the coverage you find on Cultured Vultures contains affiliate links, which provide us with small commissions based on purchases made from visiting our site. We cover gaming news, movie reviews, wrestling and much more.