There is something appealing about video games that draw all sorts of people to use it as a form of entertainment. For me, it is the thought of exploring a world that has been created from scratch by some of the greatest minds in the industry. Whether it's hunting monsters or saving empires, there is an open-world game out there for everyone.
Since the success of Horizon Zero Dawn and other big hitters, there seem to be an influx of open-world games hitting the market, and as is always the case with everything that has a surge in popularity, not all of it is worth playing. So which open world games are worth picking up on Xbox One?
Here is a list of ten of the best open-world games on the Xbox One, listed in no particular order.
10. Fallout 4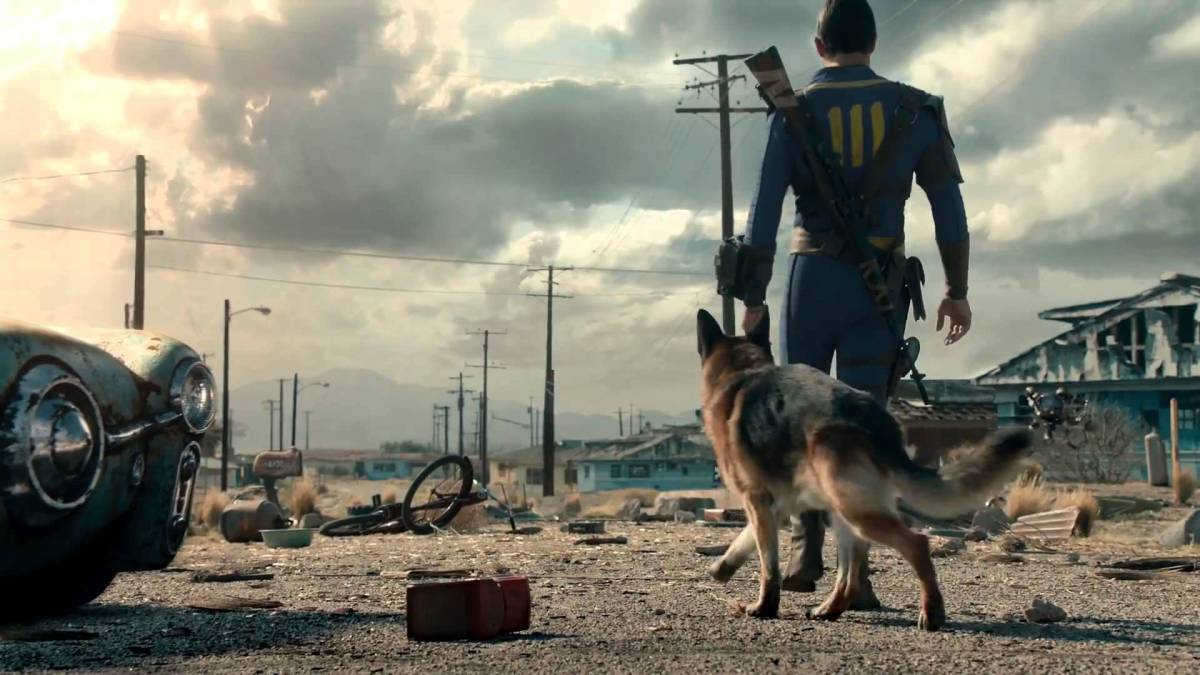 Developer: Bethesda
Publisher: Bethesda
Buy on Amazon
If there is anything to be said about Bethesda's fantastic post-apocalyptic open world game is that there is so much to do whilst playing this game. From exploring the hell of the wasteland, building and nurturing settlements to joining one of the factions that call the game home, Fallout is bursting with content. The season pass, although pricey, also adds a lot of nice little goodies for you to play; providing potentially hundreds of hours of extra gameplay.
I'll openly admit that the main plotline is somewhat lacking and feels utterly cliché, but there are numerous side-quests you can take part in which really do add to the experience of this game (the robot pirates are hilarious).
But what Bethesda have done is they have created a world that is beset by violence and misery and filled it with people just trying to get by and find a place they can call home. Whether that is growing crops or joining the raiders, each and every character tells a story of someone trying to get by.
9. Grand Theft Auto 5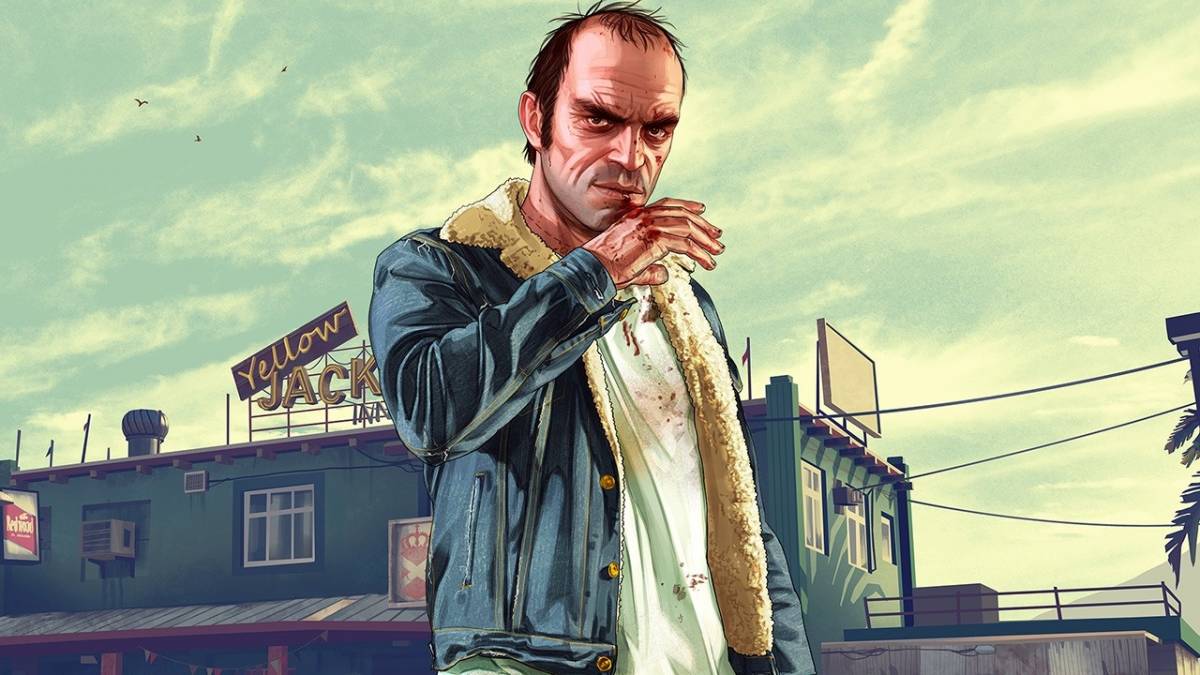 Developer: Rockstar Games
Publisher: Take-Two Interactive
Buy on Amazon
GTA 5 is possibly the most successful game that has appeared on our consoles for some time. Rockstar's epic tale of 3 men trying to make a living by pulling of heists while being harassed by their family or their friends is a tale that nobody expected. Moving away from the dark, heavy feel of GTA 4 and bringing back the mindless violence and crazy missions the series is known for was the right move for the franchise, introducing a brand new generation to possibly one of the most beloved franchises of all time.
The single player campaign is full of intriguing characters; laugh out loud moments and difficult decisions which add to the overall feel of the game. The developers tried to focus the characters on the three kinds of people who play the game; the rookie, the veteran and the psychopath, and it worked well.
But where this title really stands out is the actually game world itself. It is full of car accidents, shootings, robberies and even people taking selfies as they go about their daily business. It actually feels like the world is alive, with all credit going to the level of detail that the developers put into the game design.
GTA 5 is also known for its stellar online mode. Although it is full of kids and consists of a seriously toxic community, if you play with friends, then it can be a lot of fun.
8. Far Cry 5
Developer: Ubisoft
Publisher: Ubisoft
Buy on Amazon
Ubisoft's latest Far Cry game made it onto the list because it is by far one of the best entries in the series. Set in the fictional Hope County, it is your job to take down a religious cult that is oppressing its citizens. The antagonists genuinely do feel as nuts as they were in previous additions, with each one bringing a different sort of feeling to the table. For the first time ever, we are able to customise our own playable character in a Far Cry game, and although there are not a huge amount of options open to you, it is still a nice thing to include.
Far Cry 5 is the same as any other game – chaotic. When exploring the game world it is not uncommon to see animals attack you or each other, the Cult burning someone's car to the ground or conducting a mass execution or even watch NPC's run around aimlessly as they try to run from their captors. There is a lot going on in this game and sometimes, it can prove to be a distraction when travelling to you mission. There are also numerous side quests that you can take part in, adding to the depth of the fictional county in America.
7. Dying Light
Developer: Techland
Publisher: WB Interactive
Buy on Amazon
Easily one of the best zombie games to hit the consoles in recent years, Dying Light is an interesting blend of bloody violence and parkour that brings a fresh new outlook to an already over used genre. As you travel the zombie infested cities, you come across survivors and other NPCs ,which help expand on what happened and why the city has been effectively forgotten by the rest of the world. The developers also added a really cool feature that made it extremely dangerous to venture outside after dark, but if you chose to do so then the rewards are great.
Dying Light also includes a fantastic storyline that seems to travel at the right pace, introducing the gamer to more enemies and challenges at the right time. Sure, the parkour takes some getting used to and the fact that weapons become damaged can be slightly irritating whilst you are surrounded by a horde of decaying zombies, but it all helps to add to the tone of the game.
The DLC is also worth picking up for this game as it provides you with a brand new area and new features which you can take control of, adding yet another level to an already packed game. With free updates coming at regular intervals, Dying Light may be old, but it still packs one hell of a punch.
6. The Witcher 3: Wild Hunt
Developer: CD Projekt Red
Publisher: CD Projekt
Buy on Amazon
No list would be complete without the masterpiece that is The Witcher 3. Set in a fantasy medieval realm, you step into the shoes of the utterly dangerous and seriously cool Geralt of Riva as you travel the world trying to find a young girl named Ciri. Along the way you can take out mythical creatures, go toe-to-toe with knights and even play a fantastically made in-game card game called Gwent. The game world is just huge and the DLC adds more to the story and even more for you to explore and conquer.
The Witcher 3 world has a very dark feeling to it and that adds to the overall charm of the game, allowing you to experience a side to games that we don't rarely seem. Although the crafting system is a little complicated and I have never figured out how to use magic, I still find myself enjoying the game as I hunt down my next beast or perfect my skills at Gwent.
There is so much to do on this game that sometimes you find yourself going back to previously discovered towns and villages to tidy up side quests that you never got around to doing when you were there last. If you're looking for a game with a deeply immersive storyline and a gaming world full of history, then look no further.
5. Tom Clancy's Ghost Recon: Wildlands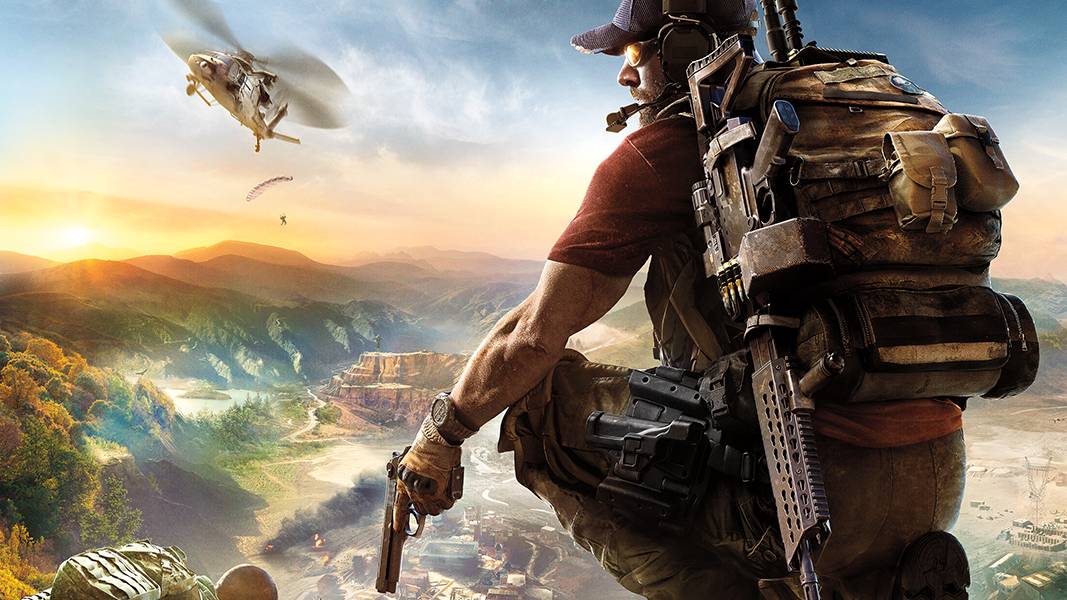 Developer: Ubisoft
Publisher: Ubisoft
Buy on Amazon
On the face of it, Wildlands looks like just another Ubisoft game, but as soon as you play this game, you realise that there is something quite charming about this third person shooter. Set in a Bolivia that has been ravaged by drugs and the Santa Blanca Cartel, you step into the shoes of the leader of Ghost Recon as you take down the cartel, piece by piece. What really stands out for this game is just how much detail Ubisoft put into making each and every one of the cartel members. They have included intricate back stories and also show you how removing them has impacted the cartel itself.
Although the open world in Wildlands may feel emptier than many games on this list, what Ubisoft have done is create a world that feels dark and depressing, with the obvious element of fear running underneath everything that happens there. Even though Wildlands can be played solo, it really is a lot of fun if you decide to play with your mates, taking it to the cartel like a well-oiled machine. The AI is just, well, bad.
4. Mad Max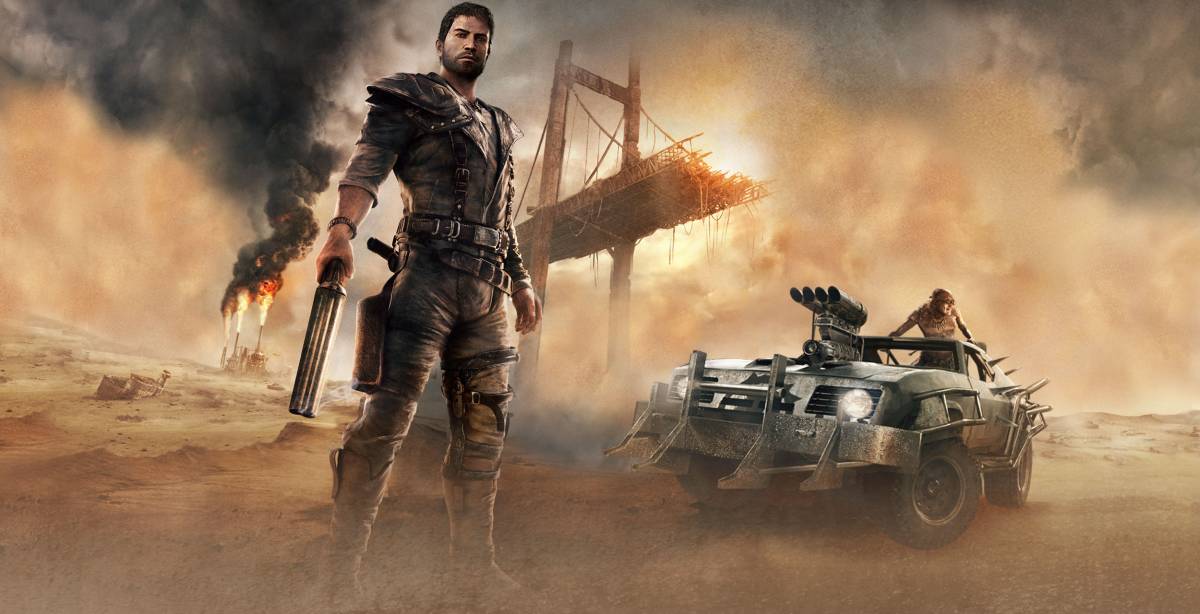 Developer: Avalanche Studios
Publisher: WB Games
Buy on Amazon
Mad Max received a lot of negative criticism when it was released back in 2015, but I believe this is easily one of the best open world games you can play on the Xbox One. Set in the desolate desert world of Mad Max, you play as the man himself as he travels through different regions building a car to take revenge on the man who stole your first car and left you for dead. On the way, you liberate regions, collect scrap and rebuild outposts, all the while trying to upgrade and tweak your car to make it the ultimate machine on the desert roads.
Although the story is somewhat lacking and does feel slightly rushed, the sheer amount of side quests available to you as well as the host of crazy and interesting characters helps to really make this game stand out from the others. Mad Max has a huge focus on car combat which is both fast paced and utterly mental while the hand to hand combat system is based on the Batman games, utilising button combos and countering to really deal out some punishment.
3. Assassin's Creed IV: Black Flag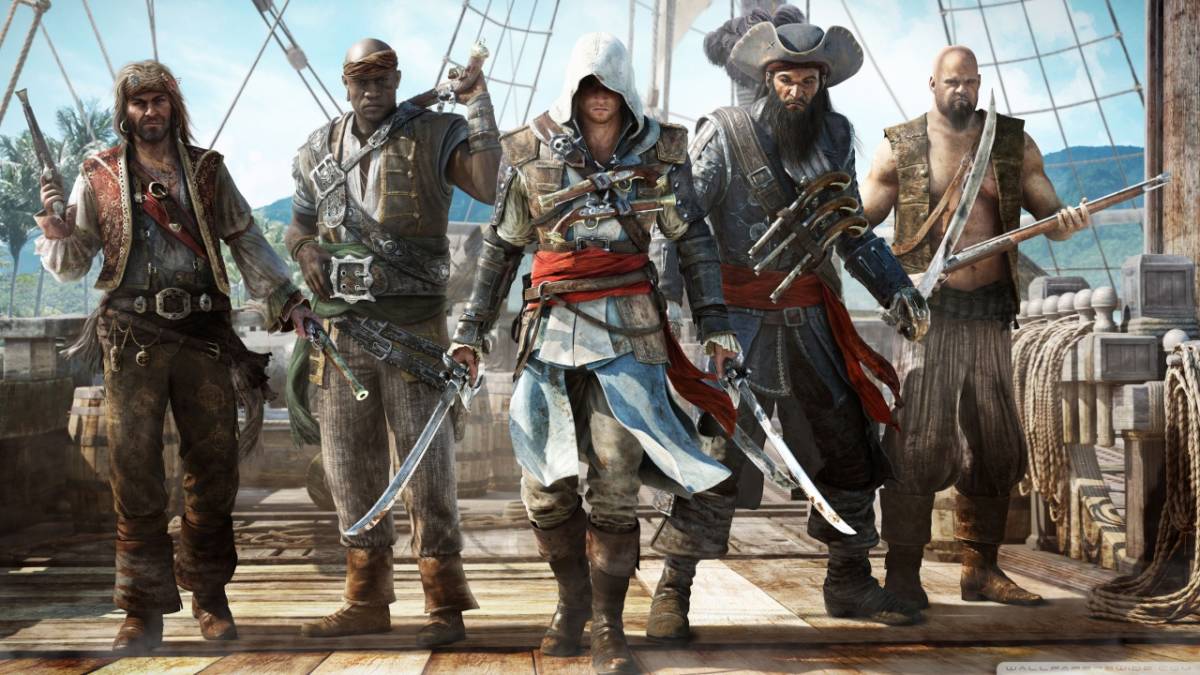 Developer: Ubisoft
Publisher: Ubisoft
Buy on Amazon
Arguably the best game in the franchise, there is something hugely satisfying about both the story and the naval combat that Black Flag bases itself around. As with any Assassin's Creed game, each world is bursting with things to do, collectables to find and targets to bring down, but the reason I chose Black Flag over the others is because of its addictive and often tense naval combat.
There is something hugely satisfying about unleashing a broadside of cannon's at an enemy ship to incapacitate it and take it over, only to see its bigger brothers heading your way. If you have both the time and the patience to grind on this game, then you can easily mass a huge fortune before really getting stuck into the campaign.
The main plot of Black Flag is all interesting and engaging as you walk alongside pirate legends and become the reluctant assassin. The game world feels very much like it is a dawn of a new age and as you sail around the map, you must contend with hurricanes, rogue waves and the occasional melee going on between the English and the Spanish.
Assassin's Creed IV: Black Flag stands as a testament to what Ubisoft can do with a franchise when they put their mind to it, something that we hadn't seen from them up until Assassin's Creed Origins.
2. Mafia 3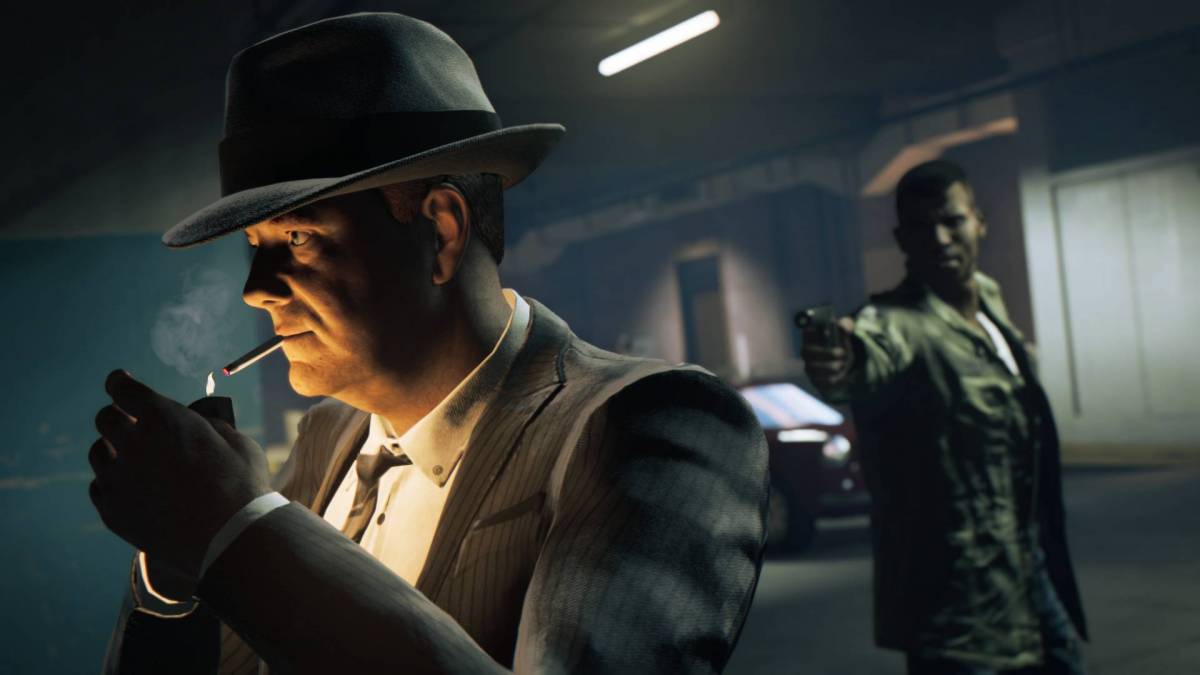 Developer: Hangar 13
Publisher: 2K Games
Buy on Amazon
Although the gameplay may be repetitive, Mafia 3 is the ultimate story of revenge that holds nothing back. Set in a fictional southern state, you step into the shoes of Lincoln Clay as he tried to take down the mob after they murdered his family. 2K have created a gritty, seedy open world that doesn't hold back from the problems that hit post-Vietnam America, including racism. Featuring things such as black-only stores and the Klan, they have openly said that it is a part of history that we should remember.
Mafia 3 also introduces us to some truly astounding characters that Lincoln recruits as his lieutenants, forcing us to make the hard decisions as we press through the game and hand out the territory we have just taken from the mob. Mafia 3 also has numerous endings, ensuring that every playthrough is different.
Aside from that, there is a lot to see in New Bordeaux and the music that comes blasting out of the car stereo adds to the overall charm of the game. The combat is brutal and bloody with enemies swarming at you from all sides, requiring you to really evaluate each and every option before pushing forward.
1. Final Fantasy XV
Developer: Square Enix
Publisher: Square Enix
Buy on Amazon
Possibly the most visually stunning open world game on the Xbox One, Final Fantasy XV is just a road trip that seems to have gone horribly wrong. With a brand new real-time combat system that not only requires you to be strategic, but patient as well, the newest instalment in the much loved franchise is worthy of a place on this list.
As with any Final Fantasy game, it is the characters and storylines that make this game, and Final Fantasy XV is no different. The main plot is often engaging and the characters are easy to engage with. New features such as fishing, camping and a brand new ability system all helps to set the pace for this game. There are also numerous side quests such as beast hunting and item gathering that all feel relevant to the game and does make for a nice change of pace.
But as I said earlier, it just how truly breathtaking the game world is that makes Final Fantasy XV a joy to play. So much so, in fact, that I find myself allowing the game to take me to each destination as I just sit back and take it all in.
Some of the coverage you find on Cultured Vultures contains affiliate links, which provide us with small commissions based on purchases made from visiting our site. We cover gaming news, movie reviews, wrestling and much more.