Christmas is fast approaching once again, and if you've got a friend or family member who loves to play on their Xbox, or you just happen to know that Santa is dropping off a shiny new Xbox Series X & S for one lucky individual, then you'll want to make sure you've got some relevant gifts on hand. WIth that in mind, here are the best Xbox accessories and gifts you could give someone this Christmas.
1. Xbox Digital Gift Card
Admittedly, buying an Xbox digital gift card for someone isn't the most personal gift you can give, but it sure is one of the most practical. Nobody wants to be the person who turns up on Christmas Day with a second copy of a game, or with the wrong version of an annual release.
Sometimes, it's better to put the purchasing power in the hands of the person receiving the gift, which is why a gift card for the Xbox Store is one of the best Xbox gifts you can give this Christmas.
2. 3 Months Of Xbox Game Pass Ultimate
There's no denying that the value of Xbox Game Pass Ultimate has only increased in the years since its inception, so if you happen to know somebody who is making their first steps into the Xbox ecosystem this Christmas, a 3 month subscription to Xbox Game Pass Ultimate is an incredible gift.
The subscription includes online play and a library of hundreds of games, all available to download from the get-go. Heck, even if you're buying for a veteran Xbox gamer, no one is going to balk at three months of Xbox Game Pass Ultimate.
3. Design Lab Elite Series 2 Controller
Xbox have been improving the Design Lab feature for a while now, and this year they've allowed players to customize the Elite Series 2 Controller, the best version of the Xbox controller. Now is the perfect time to give someone a customized version of an excellent controller.
Even if you don't have the cash to spring for an Elite Series 2 Controller, the Design Lab is still an excellent choice when it comes to gift-giving. The level of customization and personalization on offer makes any Design Lab controller the ideal gift for a significant other/co-op partner.
4. Xbox Wireless Headset
No matter who you're buying for, it's highly likely that they'll be using their Xbox to play online with their friends, but the Xbox Series X or S don't come with a headset as standard. Purchasing a good pair of headphones is a great way to ensure someone's Christmas is as good as it can be.
The Xbox Wireless Headset in particular is a great shot, walking the fine line between affordability and effectiveness. While it might not be a top of the line headset, it'll definitely be a much appreciated gift.
5. Fortnite Anime Legends
The odds are likely that if you're buying something Xbox-themed for someone this Christmas, they're probably a big Fortnite player, so turning up with something Fortnite related is probably going to earn you a lot of kudos.
The Anime Legends pack is the latest bundle for the free-to-play Battle Royale, which includes 10 total items. Between the three skins, accessories and emote, the Anime Legends pack will make your gift recipient the envy of all their friends. Probably.
6. Astro A50s
There's plenty of headsets out there at the moment at a variety of price points, but if you're looking at the absolute top of the line, the Astro A50s are the best of the best. Sure, they have a price tag to match that claim, but if you've got the cash, this is your best option.
The Astro A50s are wireless headphones that come with a charging base station and give the player an almost limitless amount of control over their audio experience, thanks to a companion app on PC. If wireless isn't a dealbreaker, the Astro A40s are just as good at a slightly cheaper price point. Either way, a pair of Astros is certainly one of the best Xbox accessories out there.
7. Seagate Storage Expansion Card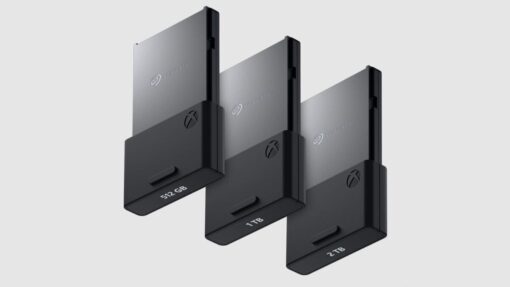 Possibly one of the most expensive gifts you could buy for someone, the Seagate Storage Expansion Card is a nigh-on essential purchase if you're looking to have plenty of games installed on your Xbox Series X & S. It's pricey, but the results are worth it.
The Seagate Storage Expansion card acts like an extension to the console's internal SSD, allowing the player to install more games and enjoy the added benefits of the top-of-the-line console. Compared to a HDD storage option, the Seagate SEC is so much better.
8. Razer BlackShark V2 Headset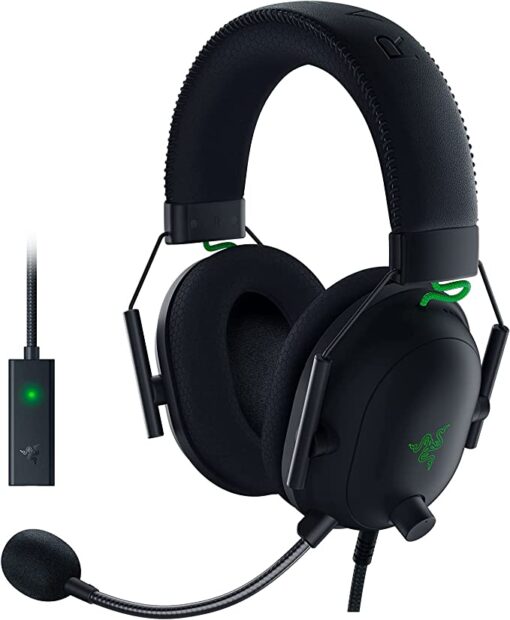 As we've already established, headsets are one of the more expensive gifts you can buy someone when it comes to gaming, so it's a good job that there's plenty of mid-range headsets that are still excellent. The Razer BlackShark V2 in particular is a fantastic choice, and one of the best Xbox Christmas gifts you can buy.
The Razer BlackShark V2 features THX 7.1 surround sound capabilities, making it a real contender in terms of capturing game sound, but the BlackShark V2's real strength is in its comfort and versatility. The cushioned ear pads allow for longer sessions, and you can even remove the microphone and use the headphone while you're out and about.
9. Xbox Pride Collection
An aspect of gaming that has improved over the years is how much more inclusive it's become, with games and communities becoming more and more accepting of people from different cultures, creeds and sexualities. The Xbox Pride collection is a good way of celebrating that.
The Pride collection includes a selection of t-shirts, jackets, stickers and tote bags that'd make for an excellent Xbox Christmas gift. There's plenty to choose from here, so if you want to give someone a stylish gift this Christmas, the Pride collection is your best choice.
Buy from the Xbox Gear Shop
10. Xbox Lounge Pants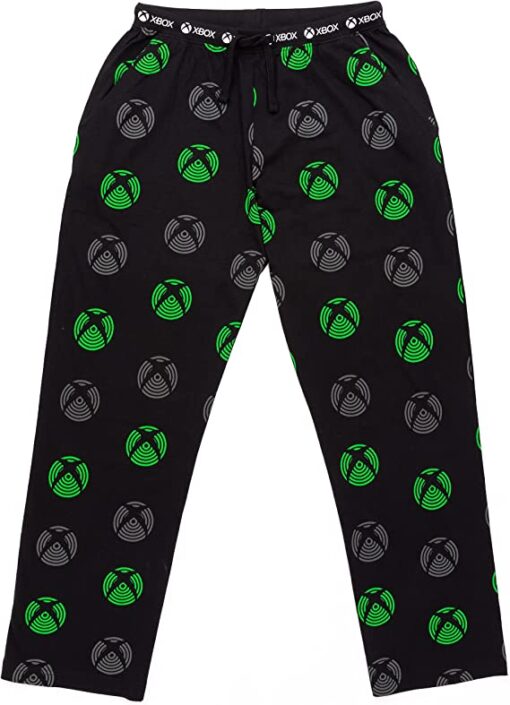 If there's one thing that gamers love more than playing great games, it's being comfortable while doing so. Thankfully, there's a brilliant way of combining both of those things, with this great pair of Xbox Lounge Pants.
This pair of Lounge Pants features the Xbox logo adorned across both legs, while sporting the black and green colours that have become synonymous with the Xbox brand. Some pyjamas/loungewear are always a decent Christmas gift, and these pants are a great option.
11. TiMOVO Greenlight Controller Keyboard
With the increased popularity of cross-play in online games, the chances are likely that you'll be playing with PC players in a lot of games. If you don't want to put your headset on, communicating via text chat while playing on console can be quite cumbersome, so a device like the TiMOVO Greenlight Controller Keyboard is a great gift.
The TiMOVO Greenlight Controller Keyboard attaches to the bottom of the Xbox controllers, and offers a smaller version of a QWERTY keyboard, allowing you to type at a much quicker speed. The smaller nature takes some getting used to, but with practice, it's a huge upgrade to the Xbox's own on-screen keyboard.
12. Dust-Proof Cooling Fan
Anyone who currently owns an Xbox Series X will already know that the console can run fairly hot after intensive play sessions, so it's important to be able to manage that heat in order to extend the console's overall lifespan. The Dust-Proof Cooling Fan is a brilliant option to achieve just that.
Not only does the cooling fan actively cool the console while it's running, the dust-proof nature of the device means it prevents dust build-up from accumulating in the open vents, which can also be a console's downfall. Plus, this Dust-Proof Cooling Fan lights up. How can you say no to that?
13. Xbox Adaptive Controller
It's no secret that gaming hasn't always been the most accessible hobby ever, with those with mobility disabilities in particular traditionally struggling to find their way into the medium. If you know someone who that applies too, the Xbox Adaptive Controller is probably the best Xbox Christmas gift money can buy.
The Xbox Adaptive Controller is a highly customizable piece of kit that allows the user to create a control scheme that works for them, removing the barrier to entry on most games. For some people, the Xbox Adaptive Controller might not just make their Christmas, it could be a life-changing moment.
14. Master Chief Controller Holder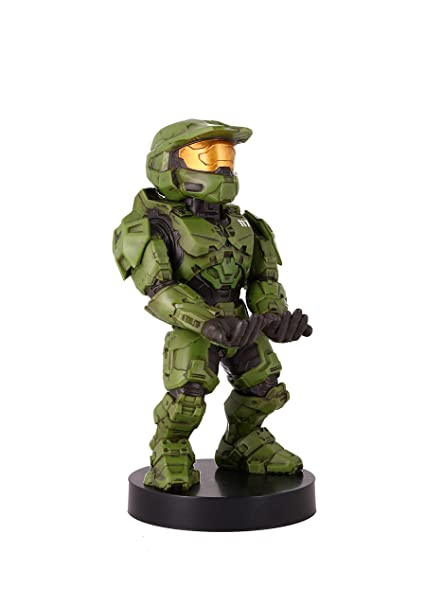 Does anyone ever have the issue of where to put your controller after you're done playing on your Xbox? Wouldn't it be nice if you can leave it in the capable hands of a sturdy controller holder, where it'll wait patiently for the next time you want to spend half an hour on the Games & Apps screen, deciding what to play?
Controller holders have become quite a popular piece of tat in recent years, so if you're picking up a gift for an Xbox player, the Master Chief Controller Holder would make for a great present. Even if it isn't used as a controller holder, it's a nice figure all the same.
15. Displate Skyrim Art
There's nothing like a really gorgeous piece of art to adorn your wall, and few games have offered such incredible concept art over the years than the Skyrim series. If you know the person you're buying for is a regular Elder Scrolls adventurer looking for a new poster or piece of wall art, the offerings on Displate are well worth the money.
Bethesda's official store on Displate includes a host of art related to Skyrim, from the logo to excellent pictures of the Dragonborn themself. If Skyrim isn't their bag, there's plenty of other games and art represented on Displate, and with easy to install wall art, it'll be a gift that's very appreciated this Christmas.
Buy from Displate
READ NEXT: 15 Best Elden Ring Gifts For Christmas 2022